With the RV and camperhome industry absolutely booming and ever-evolving tech, it comes as no surprise that one can find a ton of RV gadgets to make vanlife much easier. So, if you've been wondering what some of these latest and greatest motorhome gadgets are, stick around.
In this article, we take a look at some of the absolute must-have camper gadgets you need today and how these RV gadgets and gizmos can help you. And, who knows, if you are not a traveling or permanent campervanner yet, these nifty goodies might just quell some concerns you had and give you the final push you need to buy or rent a campervan in Iceland and begin the adventures of a lifetime!
The 10 Must-have RV Gadgets
Below, you will find the top 10 gadgets and gizmos that we've found most useful and helpful on our RV trips around Iceland:
1. Transparent Sewer Tank Rinser
This is an incredibly nifty camper gadget and so simple that one thinks "why didn't I think about it?" This rinser attaches to the RV's sewer outlet via a fitting and allows a direct flow of water to rinse and flush the RV's sewer system.
Since it's got this clear 45-degree elbow, you'll be able to clearly (pun intended) see when the tank is flushed clean. You also don't need to worry about any backflow into the water hose, as the vacuum breaker prevents this. When making a purchase, you can consider the Camco 39080 Rhino Blaster Sewer Tank Rinser.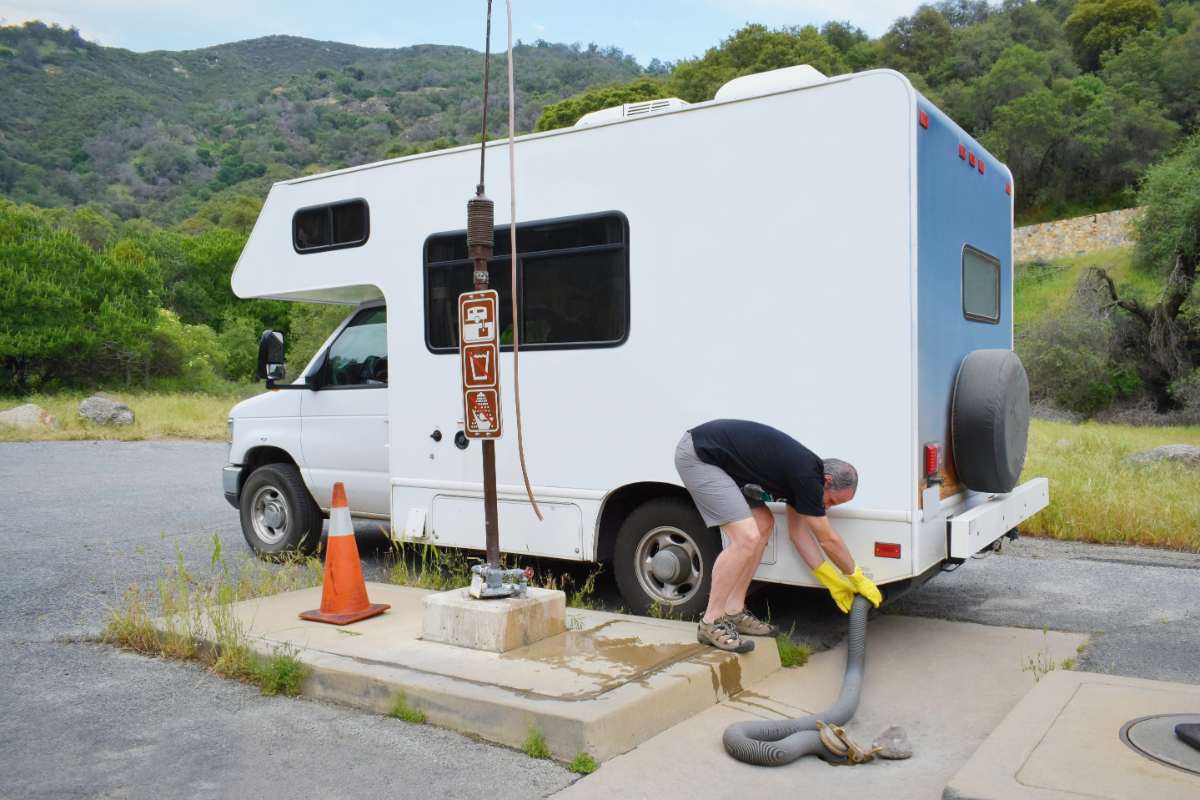 2. Sewer Hose Support
"Oh, what a tangled mess we weave once when we…deal with RV hoses". It doesn't matter what you do, whether you're working with the water tank or the sewer system, pipes and hoses always end up either tangled or wet and dirty. A sewer hose support will avert any of this.
The hose support is made of sturdy, yet light plastic and looks a little like a giant centipede when it is unfolded. It will then cradle your pipes/hoses without any straps needed. You can use it to curve around obstacles or even create a downward slope for better drainage. If this is one of the items you have on your RV wishlist, then you can opt for the Camco Sidewinder RV Sewer Support.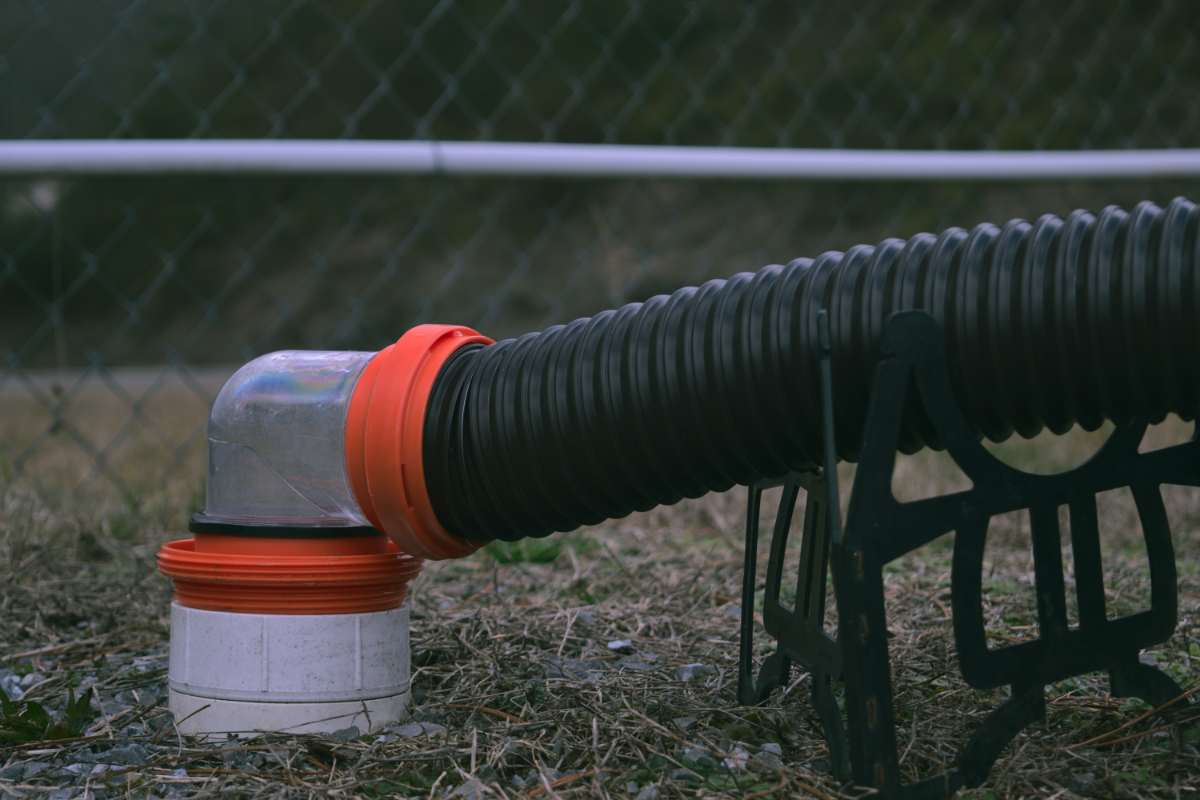 3. RV Surge Protector & Circuit Analyzer
When you're traveling all over the country (or even the world), it is impossible to know exactly what tricks other people's electrical boxes or grids have up their sleeves. That's why you need to protect your devices and appliances – especially if you are a Digital Nomad working remotely.
An RV surge protector & circuit analyzer will protect your appliances and devices from any dangerous highs. The surge protector automatically disconnecting and then connecting again when the levels normalize. It usually also has some diagnostic functionalities where it can indicate any electrical faults (such as with wires and cords). If this is something you require in your RV, you can take a look at the Camco Power Grip RV Voltage Protector with Integrated Surge Protection.
4. RV Leveling Kit
These are not only incredibly cool RV gadgets, but absolute lifesavers if you don't want to feel like you're the Leaning Tower of Pisa in the campsite. But these are not just helpful when you're camping on uneven ground levels. It's also extremely useful when parking on an uphill or downhill by keeping the car from potentially starting to roll backward or forwards.
These are definitely RV must-haves. If you would like to purchase a leveling kit, we highly recommend the Andersen Hitches RV Leveler Kit. It includes 2-pack Camper Leveler Blocks, as well as rubber mats.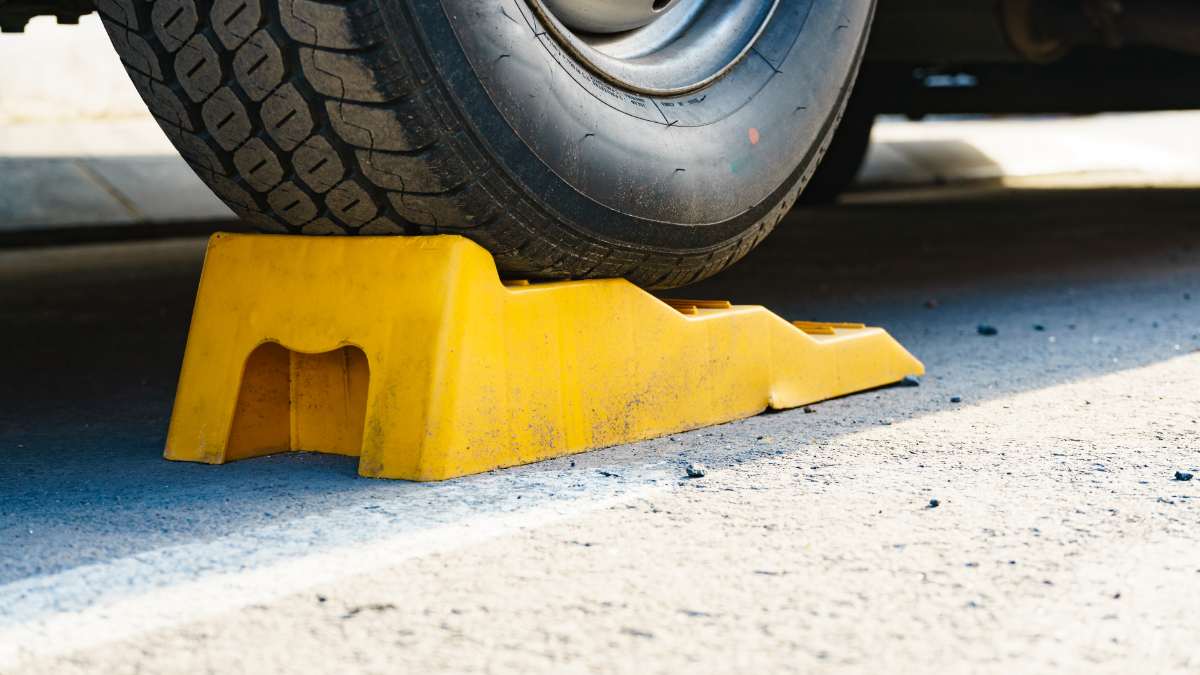 5. Cell Phone Signal Booster
This is something that's incredibly helpful, especially when exploring the more remote regions of Iceland. You don't want to get into RV trouble only to find out that you have no phone signal to call for help. It is, without a doubt, a perfect accessory for your RV rental in Iceland.
These signal boosters can boost a cell tower signal more than 30 times, so you can always stay connected. Just pick a product that can support more than one device at a time. If you are considering getting a phone signal booster, the Wilson Electronics DT Cell Phone Signal Booster for Small Homes or Offices comes highly recommended.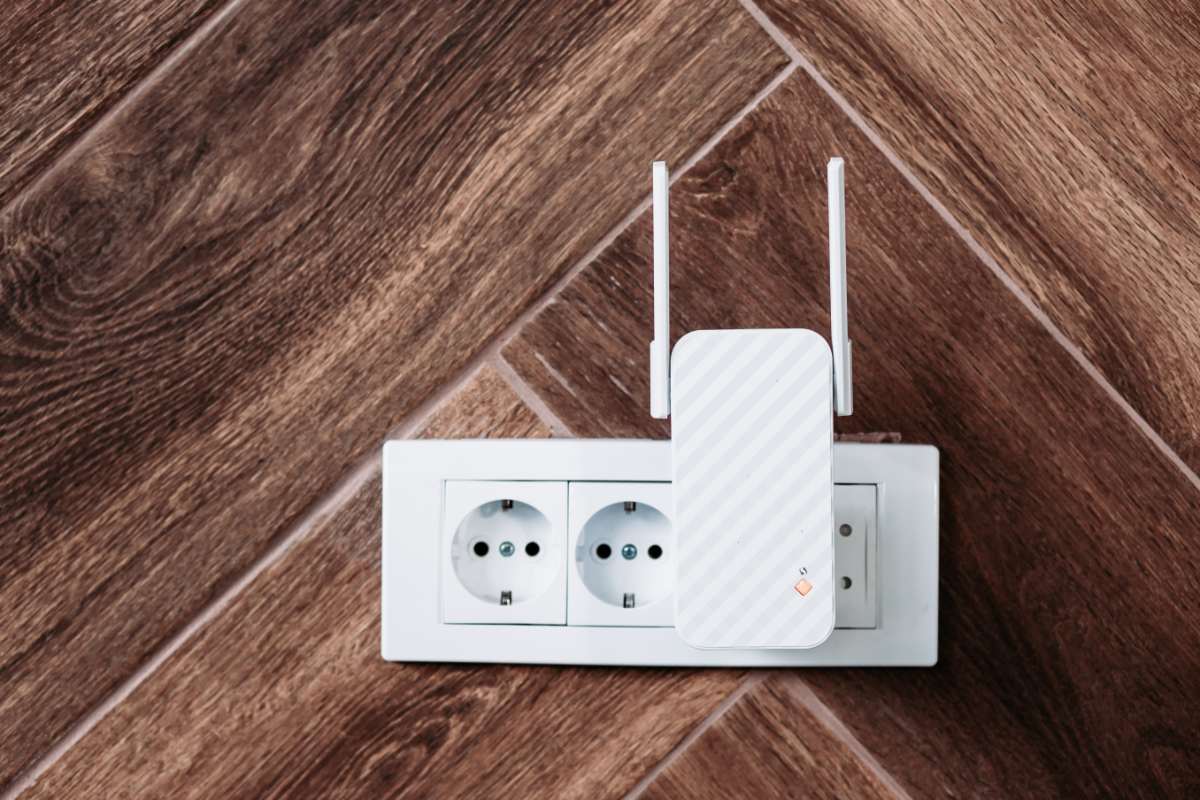 6. Portable Dish Rack & Microfiber Drying Mat
This is probably one of the best RV gadgets ever invented. Whether you're in a van or a home, you'll always need to do the dishes. Now, there's a limited amount of counter space you have in an RV. Honestly, the traditional big and bulky plastic or stainless-steel dish rack simply isn't going to cut it.
This lightweight design not only ensures that any wetness disperses quickly, but it is actually foldable! If you would like to boast one of these babies in your RV, you can opt for the Umbra UDRY Rack & Microfiber Dish Drying Mat.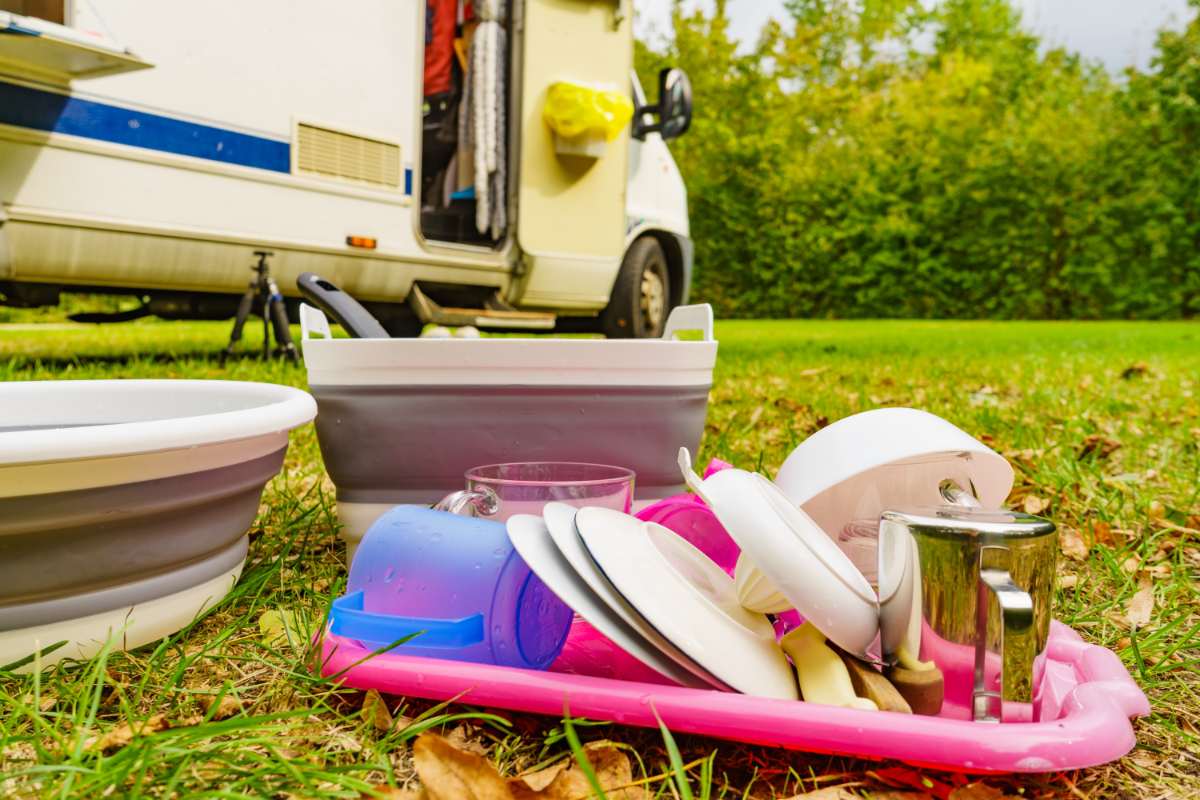 7. Double Bar for Your Fridge
Every RV or motorhome owner has at least one story of breakage or spillage in the fridge whilst driving. Or, at the very least, some sort of food avalanche happening once you open the fridge door after stopping. This nifty RV gadget will stop all of that. It takes 5 seconds to install these bars and will not just stop things from falling out, but also from moving and shifting around whilst driving.
The good news is that, depending on the size of your cupboards, these can double up as cupboard bars as well. The bars are spring-loaded at the ends, so also have a little adjustability when it comes to the size of your fridge or cupboards. If this sounds like something that can also solve a lot of issues for you, consider purchasing the Camco Double RV Refrigerator Bar.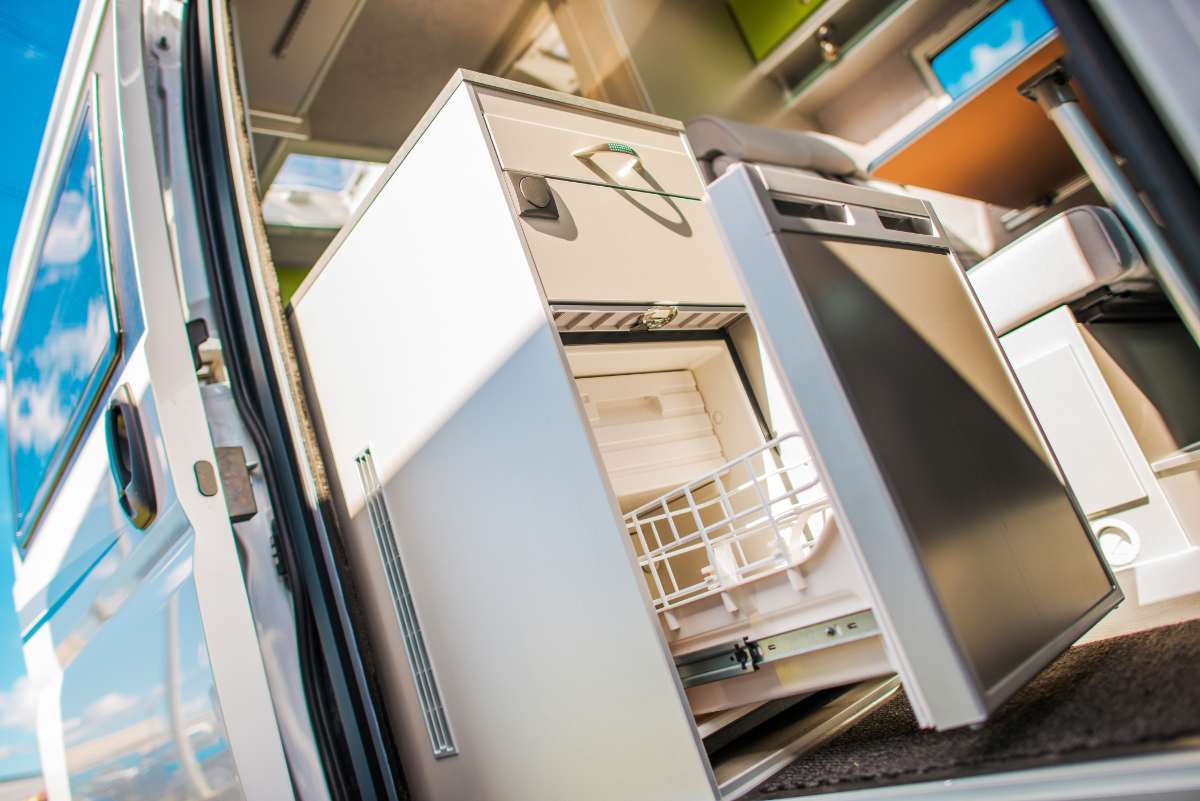 8. Telescopic Extension Ladder
One of the things you need to come to terms with is the fact that an RV or campervan will always need maintenance and repair work. Some vehicles do have built-in ladders. Still, some tasks are not easy if you don't have a well-positioned or portable ladder. Think of brushing off the leaves on your slide-out.
For all these little upkeep tasks, a telescopic extension ladder is perfect when the space is limited. You also don't need to worry about lugging around a heavy foldable ladder since the ladder is made from lightweight aluminum. If this is something you need, we suggest taking a look at the Portable Multi-use Retractable Ladder that collapses with just the click of a button.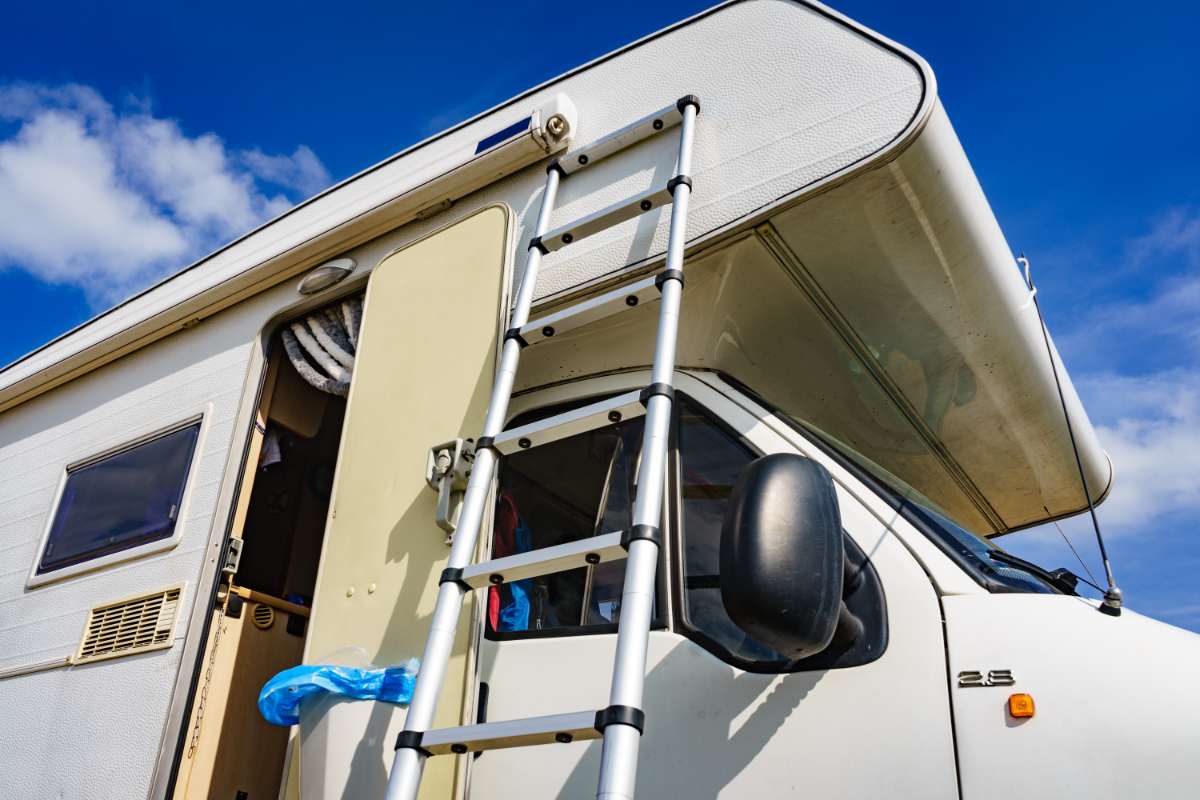 9. Zero Gravity Chairs
Gone are the days of the uncomfortable camping chairs, and now you can even have your own recliner chair (in camping form, of course). These chairs are the ultimate in comfort and relaxation and despite their size when set up, take up very little space. This is because the tray is detachable, and the chair is foldable and made out of extremely light material.
If you enjoy eating a meal in a comfortable chair or want to kick back and have a little mid-afternoon snooze, these chairs are the perfect solution. If this sounds like something you might be interested in, you can take a look at the Set of 2 Adjustable Steel Mesh Zero Gravity Lounge Chair Recliners.
10. Space Heater
Wintertimes in your RV or van don't have to be dreary or miserable. You can make the inside nice and cozy by using a space heater. And forget about your big heater at home, with this heater being both compact and portable it can almost be mistaken for a portable speaker.
But this small device certainly delivers a punch. They come with touch control, digital thermostat, LED display, and 70-degree oscillation. So, save some space on all the winter blankets and simply get one of these to make your living space nice and toasty. If you'd like to get your hand on one of these, we suggest that you check out the Dreo Portable Space Heater. This one even comes with a timer feature and a small remote!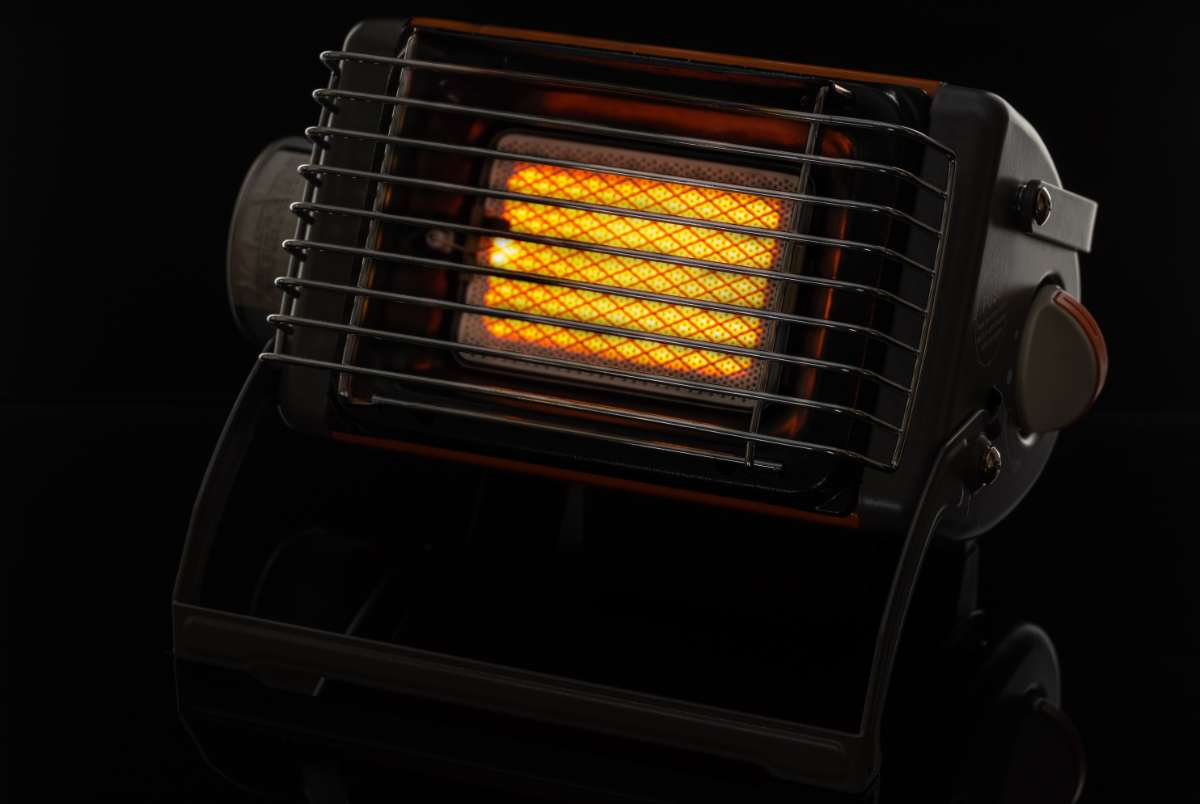 RV Gadgets: Make Smart Purchases
There are many gadgets, gizmos, and accessories out there, but be careful that you don't fall for gimmicks. It might be something that looks like the cutest little Swiss Army Knife you've ever seen. Yet, it's not going to help much if the quality is so bad that it breaks after 2 days. Or, even worse, you don't use it at all. Remember, wasting space with unnecessary things is almost a cardinal sin when it comes to vanlife.
If you feel yourself getting swept up in the marketing trend, being convinced by a pushy salesperson, or becoming overwhelmed by the product's allure, curb any unnecessary spending by asking yourself the following questions:
When was the last time you had to use something like this?
Do you really need it, or is it just for your own enjoyment?
Is it more than what I need? (You don't need a screwdriver that also turns into a disco ball with the click of a button)
RV Gadgets & Gizmos Make Vanlife Easier
You'll soon find that RV gadgets and gizmos truly do make vanlife much easier. They'll help you save money. And of course, save RV space by not cramming all sorts of inessentials into your motorhome. You can also read our RV tips for beginners and RV rental FAQs to broaden your RV horizons even further.
If this will be your first trip, or your first trip considering cool RV gadgets, we suggest that you start with our top 10 list and see the difference it makes. Then, as time passes, you can keep adding gadgets to your various adventures.