4x4 Campervan Rentals in Iceland
Campervan 4x4 Marco Polo (automatic)
Our Mercedes Marco Polo is an automatic 4x4 rental with space for 4 passengers and 3 'sleepers', combining comfort and safety to make your Iceland road trip unforgettable and flawless. Its 'all-terrain' capabilities make it the perfect companion to explore the Highlands in! (River crossings are not allowed). Regarding F-roads: you're only allowed on Route No. 35 (Kjölur), No. 550 (Kaldidalur), and No. 208 coming from the north towards Landmannalaugar, only up to the river before the campsite.

Campervan 4x4 California (automatic)
Get in the driver's seat of the iconic Volkswagen California and discover Iceland in the most spacious and comfortable 4x4 camper rental on the market! Thinking about a road trip with your whole family or a bunch of friends? Not a problem! Rent your 'room with a view' now and take advantage of its 4WD capabilities to reach the most remote corners of the island!

Campervan 4x4 Viking (automatic)
NEW MODEL 2019!
Tackle everything that Iceland can throw at you in the powerful Volkswagen Crafter, which we've categorized as 'Viking' due to its power and fearlessness. Its raised chassis, larger tires and spacious cabin for up to five occupants make it the best option for a group adventure in Iceland. Add its 4WD capabilities, excellent mileage and top-of-the-range equipment to that and you have yourself THE BEST campervan out there!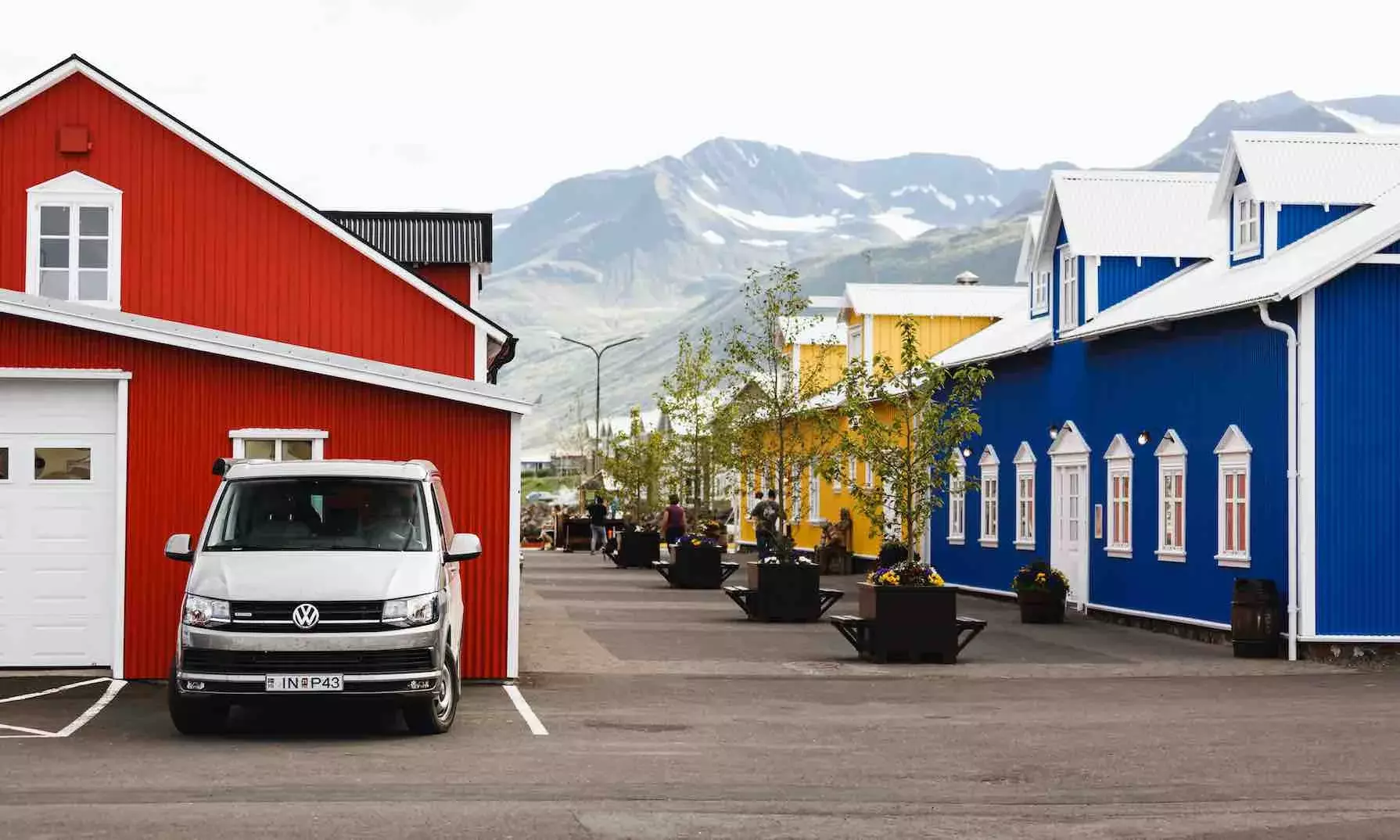 Why rent a 4x4 camper in Iceland?
Iceland's insular nature, its moderate size, the great variety of natural wonders that it holds and the lack of a good transport system across the island make it the perfect destination for a self-drive road trip adventure!
If there is a place on Earth where renting a 4x4 camper is recommended, it would have to be Iceland, especially so during the winter months. The island is well-known for its unpredictable and at times harsh weather conditions, so if you want to travel safely and gain access to the more inaccessible regions, you'll need a 4WD vehicle one way or another.
For example, the famous F-roads only open during the summer months and will give you access to the Icelandic Highlands, a must-visit area for true-born adventurers. However, you can't just carve your own path out to get there; you'll have to use the F-roads, and you'll only be allowed on them if you're behind the wheel of a 4x4 vehicle.
So, what are you waiting for? Grab your 4WD camper rental in Iceland and don't let anything stand in your way!
---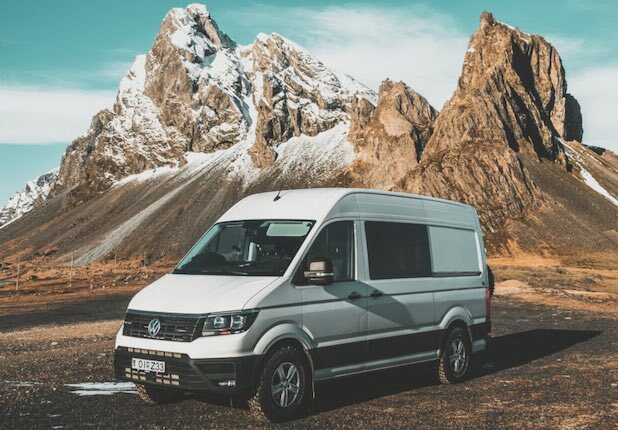 Benefits of renting a 4x4 camper with Campervan Iceland
First thing's first, you don't want to deal with fines, taxes or repair costs when you're on your once-in-a-lifetime road trip around Iceland, right?
That's where Campervan Iceland really shines! Every one of our rentals include a CDW insurance, which can be upgraded on request. On top of that, we also throw in Unlimited Mileage, to make sure you can drive from sunrise to sunset, as well as a Fuel Discount Card, offering a reduced price on gas at any N1 station.
Also, keep in mind that in Iceland you can't just park your 4x4 camper at the side of the road or wherever you please; you'll need to go to an authorized campsite, so make sure to add the Camping Card to your wish list of extras!
Better be safe than sorry! Rent a 4WD with us and we'll even pick you up at Keflavik Airport and take you right to your rental so that you can get behind the wheel immediately. Prefer to head to your hotel and grab your rental the next day? Not a problem, we're here to help!
Let's go on an adventure!
Unbeatable prices. Premium customer service.
Book now