Motorhome & RV rentals in Iceland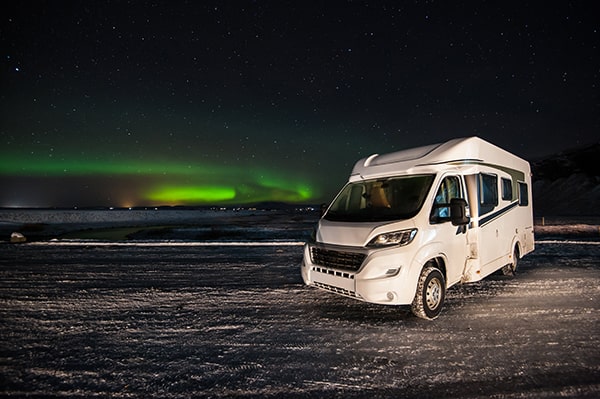 Why rent an RV in Iceland?
Iceland is a magical place full of wonders that are just waiting to be discovered, but most of these otherworldly places are far from the cities and the public transportation network on the island won't get you there. However, the road network around the island is more than decent, which is why renting an RV in the Land of Fire and Ice is the way to go!
Due to the sheer size of our RV rentals, you'll have to stick to the main road, so unless you have a specific destination in mind during your stay, we recommend taking the Ring Road, which just happens to pass through a large number of the island's most emblematic landmarks. Also, keep an eye out for the Diamond Circle (North Iceland) and the Golden Circle (South Iceland) as you go from the top to the bottom of Iceland!
If you're thinking 'but I wanted to go off road!', worry not, you're not missing out. It's completely forbidden to carve out your own path when it comes to driving around Iceland in your RV rental, and the famous F-roads are only open during the summer months. So, if you want to use the F-roads you can always go on a day trip or hire an additional 4x4 vehicle for your group to use!
---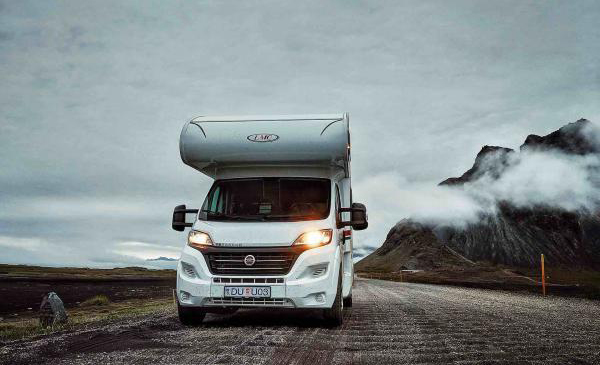 Benefits of renting a motorhome with Campervan Iceland
At Campervan Iceland we only work with local rental companies to ensure the best service and the lowest prices! We have an excellent satisfaction rating and tons of happy customer testimonials on Google to back it up.
We´ve been in the Land of Fire and Ice since 2015 and our fleet of RV rentals in Iceland just keeps getting bigger and bigger. And that's not all! We take pride in our attention to detail with every one of our motorhome rentals, as we know just how important the reliability and security of our RVs is for our customers when they come to Iceland for their once-in-a-lifetime adventure.
That's exactly why every one of our motorhome rentals includes: CDW insurance (upgradeable on request), a Fuel Discount Card to save on gas during your trip and Unlimited Mileage, so that you can keep driving until the very last day of your holiday!
In order to get you on the road as soon as possible, we'll be at Keflavik Airport waiting for you and we'll take you to our offices to get everything sorted so that you can drive away immediately in your RV rental in Iceland!
Last but not least, one of the extras that we have available for you to add to your motorhome booking is an official Camping Card, which gives you access to over 46 different campsites located all around the island. We highly recommend it, as in accordance with Icelandic law, you can only park your motorhome and spend the night at authorized campsites
Browse through the best fleet of motorhome rentals in Iceland and rest assured that every one of them has been double checked and is ready to be the perfect travel companion during your Icelandic adventure. Have no fear, the road is CLEAR!
Let's go on an adventure!
Unbeatable prices. Premium customer service.
Book now