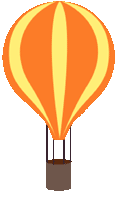 Camper rental Iceland
Best prices
Camper Rental in Iceland - Campervan Iceland - Motorhome Rental in Iceland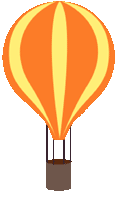 About Us
More than 5 years of superior customer service.

Campervan Iceland is a leading company with a dedicated staff whose enthusiasm stems from a passion to get the job done well.
Campervan Iceland is part of Scandinavian Travel Services ltd./co which is recognized by the Tourism Board of Iceland. We will assist you in finding a vehicle that suits both your needs and your pocket book. Renting a car is not cheap in Iceland, we know that. Our goal is to offer you the best deal available, saving you time and money.
Our team has an in-depth knowledge of the car rental market in Iceland, the country, travel routes and their secrets. We will make sure you have the information you need to know to have a safe journey.
Why choose Campervan Iceland?
• We are a booking agency based in Reykjavík, with over 7 years of travel industry experience. We cooperate exclusively with local and experienced partners.
• We love what we do, and we know how to do it well.
• We offer a wide selection of vehicles, which are inspected routinely and rigorously.
• We pride ourselves on our honesty and our transparency.
• We treat you personally, quickly solving any possible inconveniences.
• We provide assistance 24/7 by telephone.
• We offer you optimal prices with NO EXTRA COST for you.
• 15%/100% of the total cost of your booking to confirm your reservation.
• You can cancel before pick up.
• You will be taking part with us in the charity project "Madre de Dios" children´s shelter in Bolivia which we support with 5% of our gross profit.
Blikavellir 3
Keflavík Airport (Iceland)
+354-539-06-18
Our motto at Campervan Iceland is, "NO HIDDEN COST", we offer a quality product and reasonable price. We are proud of our customer service and we will help you before, during and even after your rental if need be. Our goal is to assist you in an economical, pleasent and exciting experience. Rent a car in Iceland with us!
© 2020 by Campervan Iceland Booking Office
Scandinavian Travel Services ehf. / Tel +354 5390618
info@campervaniceland.com SSN: 680513-1550
Blikavellir 3, 235 Kelfavík Airport (Iceland)
©2020 All Rights Reserved - VAT: 114128