To some, it's a stop on the way to Snæfellsjökull National Park, but many know it for the hidden gem that it is. From beautiful views and rich history to Icelandic cuisine – that and more can be found at Arnarstapi.
In this article, we reveal exactly what makes Arnarstapi so special and why you can't visit Iceland without stopping at this quaint village.
Quick Facts About Arnarstapi Village
Arnarstapi Village is often also referred to as Stapi.

Arnarstapi has a natural harbor and herring-rich waters. This made it a key player in the fishing industry for centuries. Today, Arnarstapi's main focus is tourism.

Arnarstapi is sparsely populated, and you will find large and unpopulated sections of land between the houses.

When we say Arnarstapi is sparsely populated, we're not kidding. The village has roughly 15 permanent residents.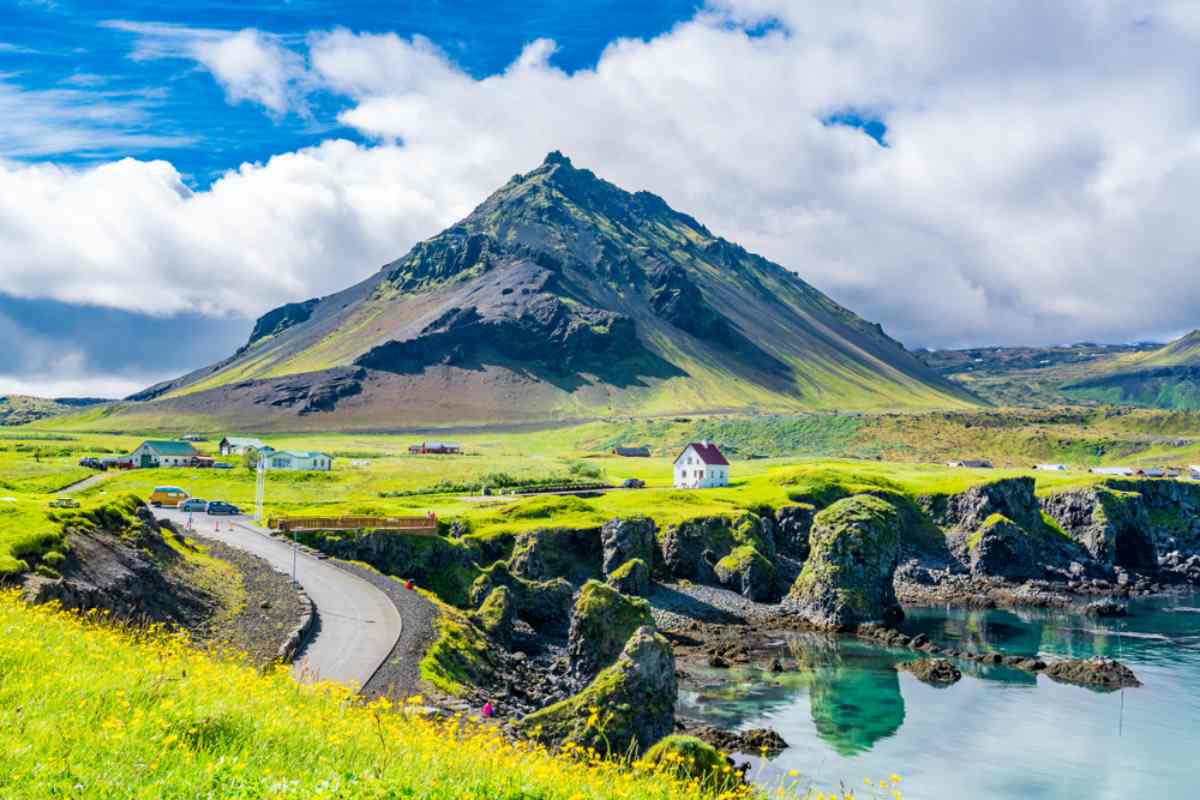 Where is Arnarstapi in Iceland?
Arnarstapi Village can be found on the coast of the famous Snæfellsnes Peninsula in West Iceland, at the foot of Mount Snæfellsjökull. Arnarstapi is also not far away from the capital city (about 2.5 hours), so it's possible to do it as a day outing during the summertime with its many daylight hours, although we highly recommend that you stay over at least one night to experience all Arnarstapi and its surroundings have to offer.
Getting to Arnarstapi
There are two ways we suggest you visit Arnarstapi:
Going on a Guided Tour
You will find plenty of guided tours on the island that offer stops at Arnarstapi. Some are sightseeing day trips or specific activity-related. Others are multi-day tours that include a number of local attractions, including Arnarstapi.
Doing a Self-drive
We highly recommend the self-drive option. This way, you'll be in full control of your time and your itinerary, and will be able to experience most of what the area has to offer. Getting to Arnarstapi via car is not difficult at all. Simply get onto Ring Road 1 to Borgarfjordur in the direction of Borgarnes. You will take a left to Snæfellsnes Peninsula and follow Road 54 past Budir and Lysuholslaug Swimming Pool before reaching Arnarstapi.

Things to Do in Arnarstapi and Surroundings
Once you know everything there is to see and do at Arnarstapi and its surroundings, you'll understand why we recommend that you at least stay over a couple of nights. These are a few things you can consider adding to your trip itinerary:
Go bird watching at the Arnarstapi Cliffs.

Go on a hike between Arnarstapi and Hellnar. The trail starts at the Arnarstapi Parking Lot and is 6.2 kilometers long (which will take you roughly 2 hours).

Check out Gatklettur Rock Formation.

Visit the Raudfeldsgja Ravine.

Stop by

Budakirkja

, a quaint little church in Budir.

Check out the statue of Bardur on the beach. He is believed to be half man and half troll and lives on Snæfellsjokull where he looks after and protects the people from Snæfellsnes.

Visit Dritvik Cove and its black sand beach.

Stop by Bjarnafoss Waterfall.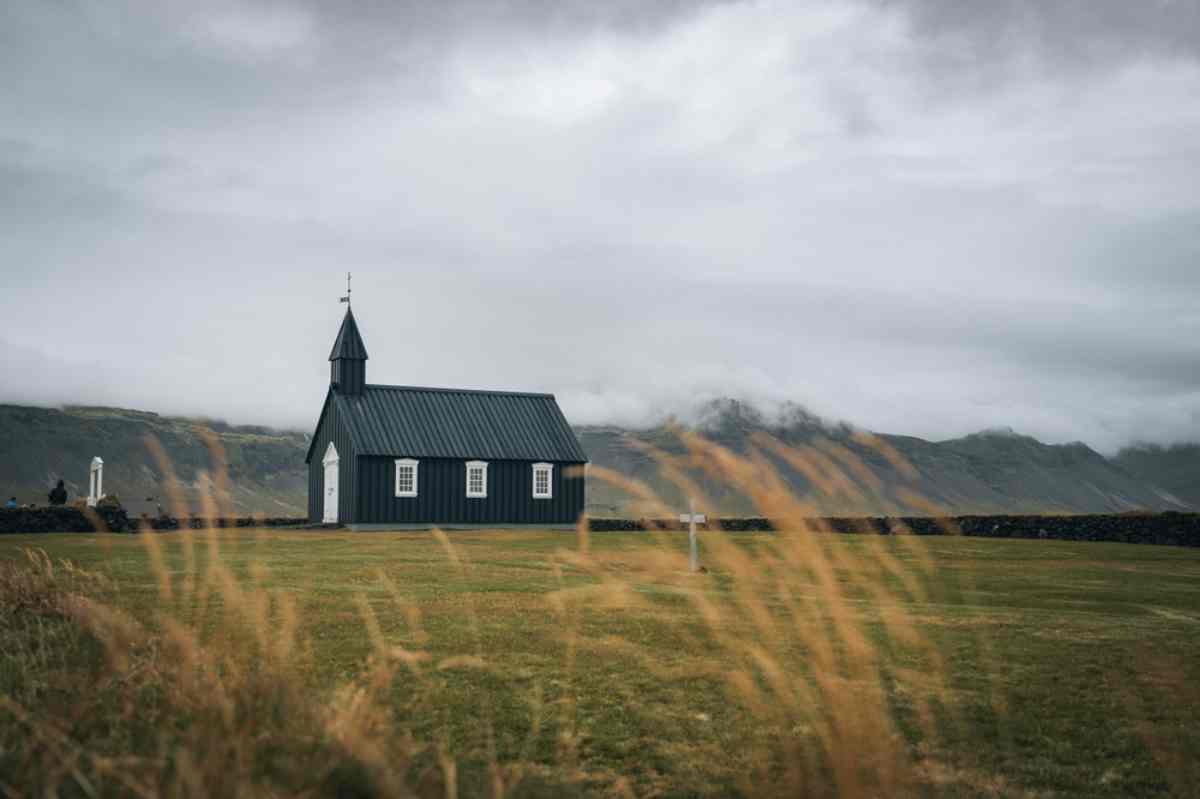 Where to Stay at Arnarstapi
You will find all sorts of accommodation catering to a wide variety of preferences and budgets. If you're looking for a bit of luxury, you can stay at Fosshotel Hellnar. If you're looking for a more affordable option, you can always opt for Stod Guesthouse and Apartments.
For the most budget-friendly option you can book a spot at Hellisandur Campground. And don't worry, if you don't consider yourself the "roughing it" type. Just rent a campervan in Iceland and you can go camping in comfort.
Arnarstapi; A Little Village With a Lot Happening
It's hard to believe that such a little town can have so much happening in and around it. As you can see, you'll have your pick of things to do and see at Arnarstapi and its surroundings. Just keep in mind that outdoor activities such as hiking are best done during the warmer months of the year with sufficient daylight hours. Just ensure that you don't miss out and add Arnarstapi as a stop along your travels of the island.