To visit Iceland and not explore Vatnajökull National Park would be a crime. It holds many of Iceland's main attractions and exciting activities within its borders. Besides, it is absolutely breathtaking!
So, if you have an upcoming trip to the island, or you just want to learn more about Vatnajökull National Park – stick around. In this article, we'll tell you everything you need to know.
What is Vatnajökull National Park?
Iceland has three official national parks and Vatnajökull National Park is the biggest one of them all. In fact, the park covers approximately 13% of the country's land surface. This is quite a feat as the park isn't nearly as old as some of its national park "colleagues" such as Thingvellir National Park, and was only established in 2008.
Vatnajökull National Park has absorbed smaller
national parks in Iceland
like Jökulsárgljúfur and Skaftafell, making it an ever-growing park despite its young age. In 2019 Vatnajökull National Park was
included in the official UNESCO World Heritage List
, and it's not surprising to understand why. The park is a real embodiment of the Land of Fire and Ice, with its combination of glaciers and volcanoes scattered all across the park.
This is due to the Mid-Atlantic Ridge (the only part that's actually above water) running straight through the park. The reason behind the name, Vatnajökull National Park, is one of these glaciers; Vatnajökull Glacier. This glacier is not just one of the most impressive
glaciers in Iceland
, but has earned the title of the largest glacier in Europe!
Because of the size of the park, it's actually been divided into seven areas (in clockwise order):
Skaftafell in the south.
Laki, Eldgja, and Langisjor in the southwest.
Nyidalur, Vonarskard, and Tugnaáröraefi in the northwest
Jökulsargljufur in the far north.
Odadahraun and Krepputunga in the center north.
Snaefell and Lonsöraefi in the east.
Jökulsarlon, Fjallsarlon, and Hornafjördur in the southeast.
Each of the various areas has its own sights and activities that make them special.
How to Get to Vatnajökull National Park
Essentially, there are three ways to get to Vatnajökull National Park; by car, by tour, or by bus. Here's how:
Getting to Vatnajökull National Park by Bus
Taking the bus is really for when you're on a tight budget and really can't get your own transport. Because, although public bus transport is an option, it most certainly is not the easiest or most convenient. Here are the directions to follow from Reykjavík:
Take the 72 bus in the direction of Fludir for about 45 minutes till you reach Selfoss.
From there, you take the 51 bus to Vik (which will be roughly another hour and 45 minutes).
From Vik, you'll need to take the 51 bus in the direction of Höfn.
After about another 2 hours, you'll finally arrive at Skaftafell in Vatnajökull National Park.
Getting to Vatnajökull National Park by Car
Not only is a road trip to Vatnajökull National Park by far the easiest, but you'll also pass a bunch of exciting attractions along the way that you can stop at. Driving to the park from Reykjavík is very simple:
Take Ring Road 1 east.
You'll continue this way for about 4–7 hours (depending on the stops along the way) until you reach Vatnajökull National Park.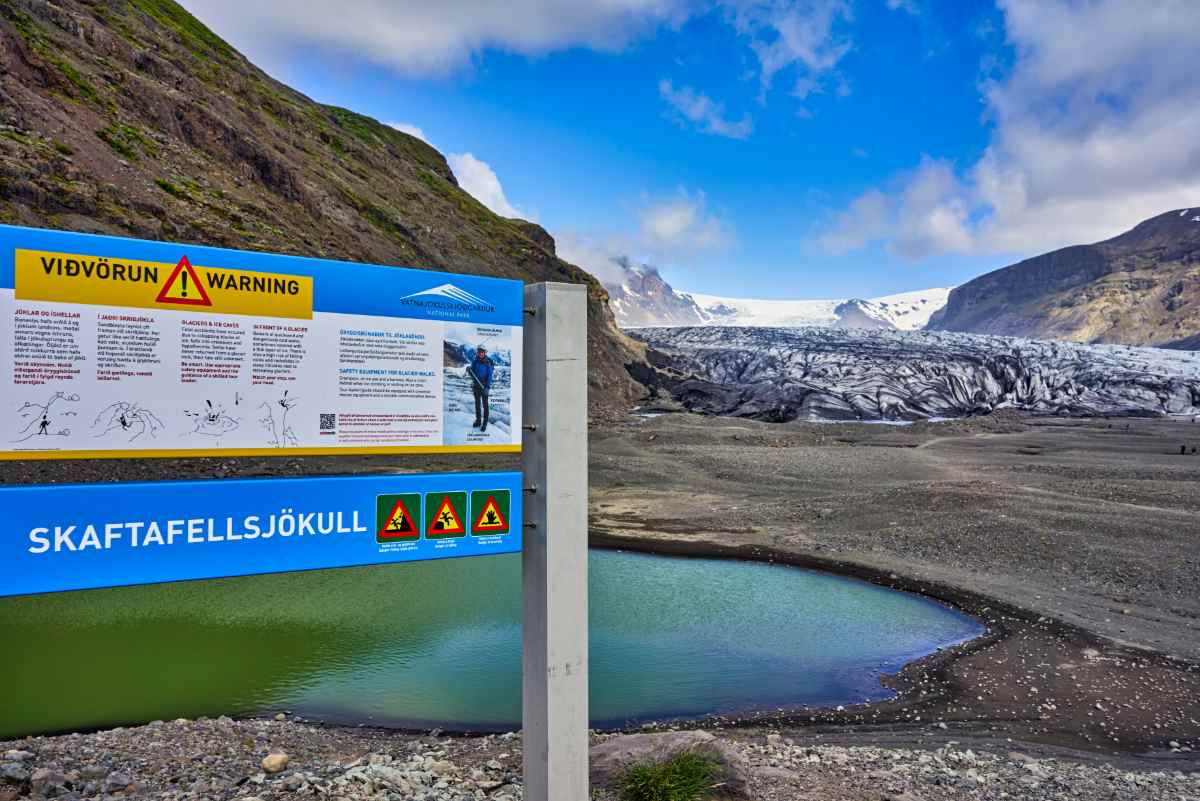 Getting to Vatnajökull National Park via Guided Tour
We are big believers that the best way to explore the island is by driving it yourself. This also gives you the freedom to explore what you want when you want to. But if you're in the mood for a Vatnajökull National Park tour from the capital city, the following come highly recommended:
Vatnajökull National Park Camping
Camping in Vatnajökull National Park is definitely a favorite activity. Not only does it allow you to truly immerse yourself in the majestic surroundings, but it's also a very affordable accommodation option.
And you don't need to "rough" it in a tent, simply rent a campervan in Iceland and you can go camping in comfort! To save even more money, we highly recommend that you purchase the Camping Card. The camping at Vatnajökull National Park is at one of the island's most popular campgrounds: Skaftafell Campground.
There are roughly 400 camping spots available, and you'll find all sorts of amenities and perks, such as showers, washing machines, and Wi-Fi. Skaftafell Campground also allows you to be close to the start of many hiking trails in the area. Furthermore, you are within walking distance of some of the most impressive attractions the island has to offer.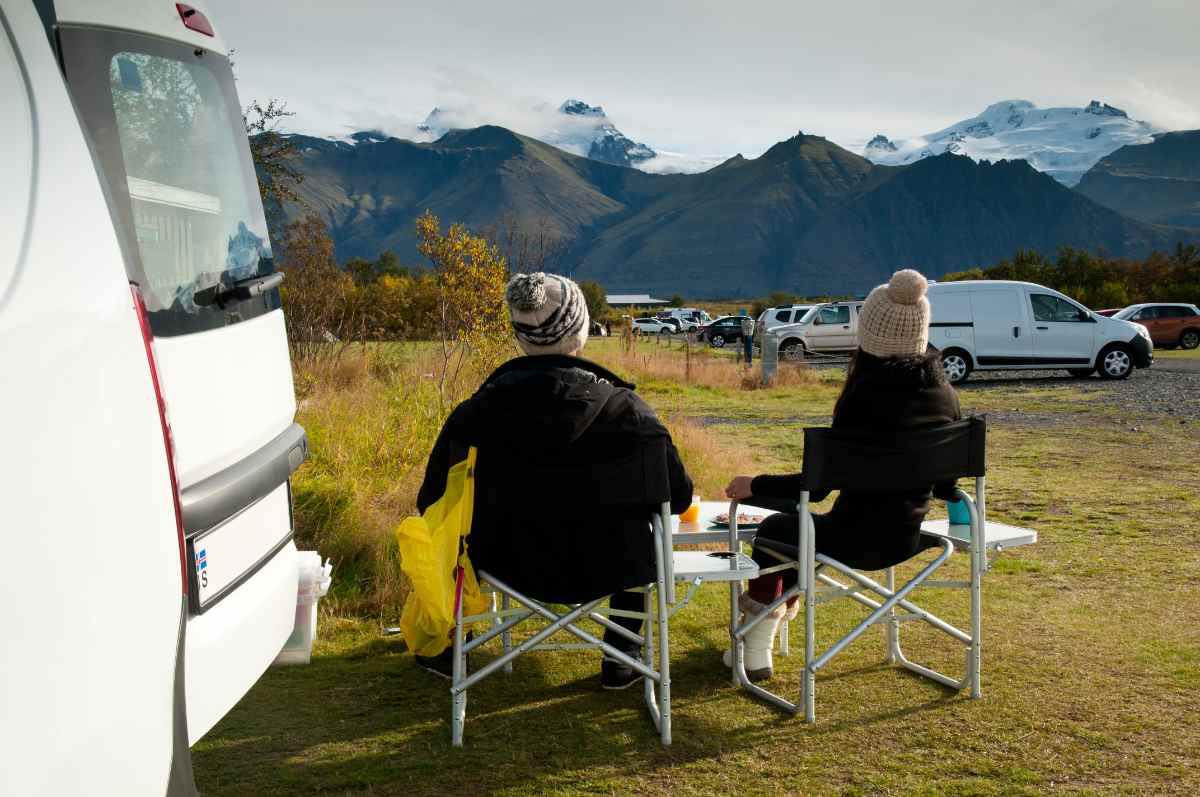 Vatnajökull National Park Things to Do
Below are some of the must-do activities in Vatnajökull National Park:
Explore Jökulsarlon Glacier Lagoon
The Jökulsarlon Glacier Lagoon is one of the most impressive sights in Iceland. By taking one of the lagoon boat tours, you'll be able to get within arm's reach of the Breidamerkurjökull Glacier. It is actually a part of the larger Vatnajökull Glacier. Cruise through giant icebergs and drifting sheets of ice, where you'll probably spot a seal or two.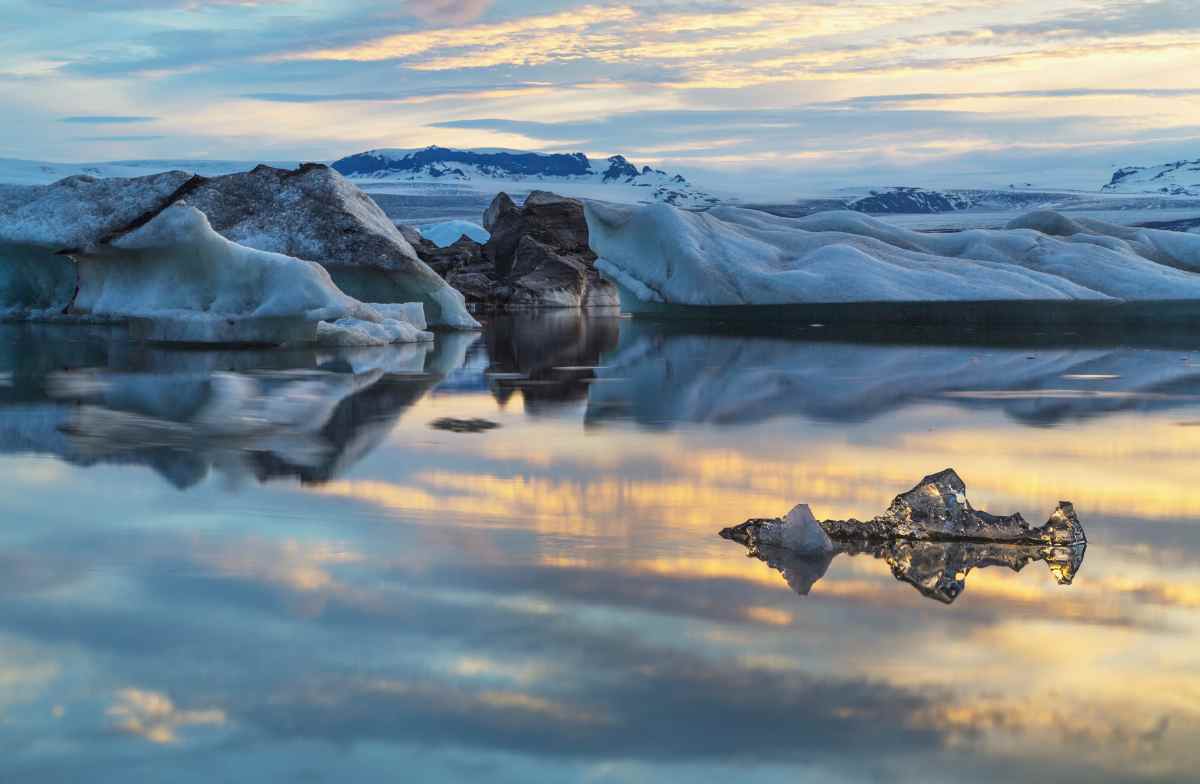 Hike the Vatnajökull Glacier
It may sound counterintuitive, but hiking the glacier here in Iceland can be done all year round. No gear or experience is needed – everything will be provided, since you'll only be able to do this activity on a guided tour due to safety reasons.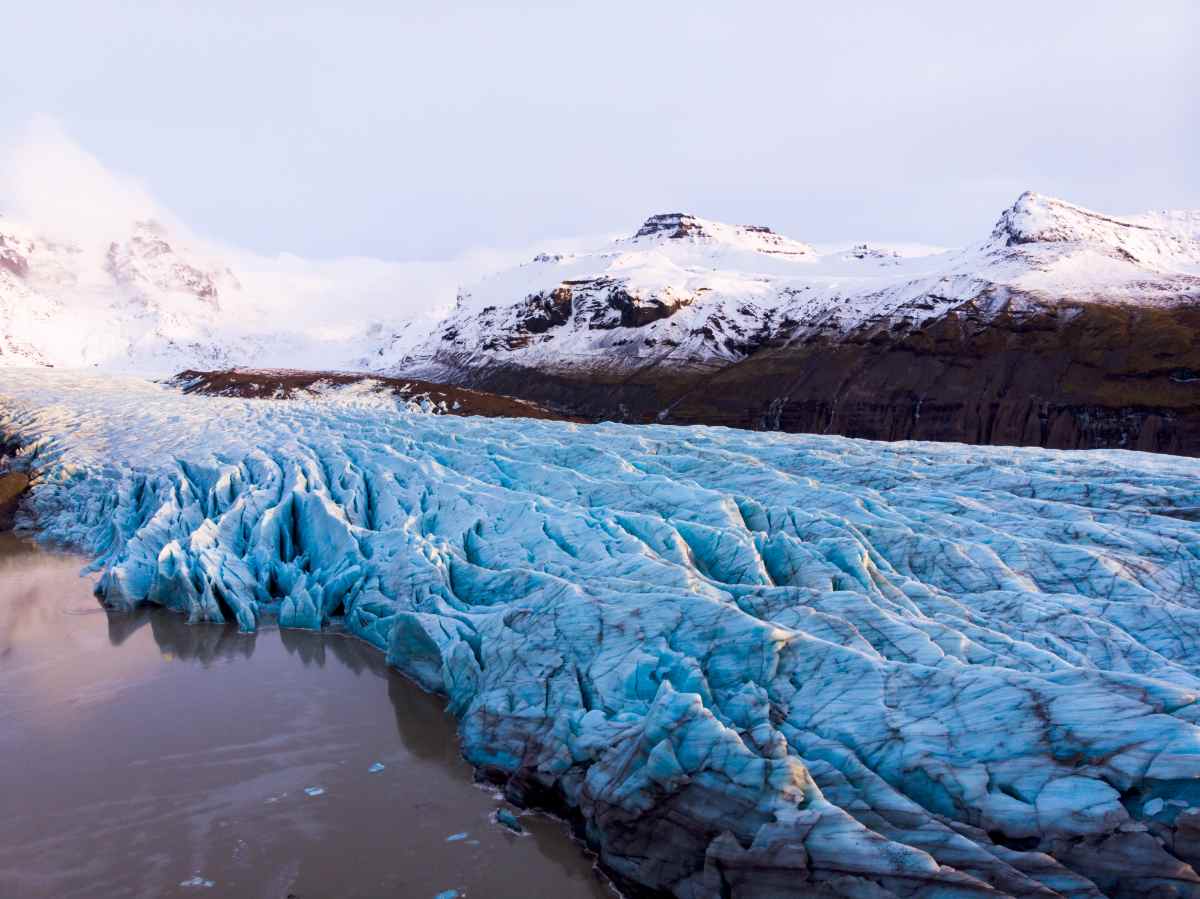 Explore an Ice Cave
Walking through these caves with their glassy, bright blue walls will make you feel like you're in another world. Just keep in mind that most ice caves in Iceland close during the warmer months.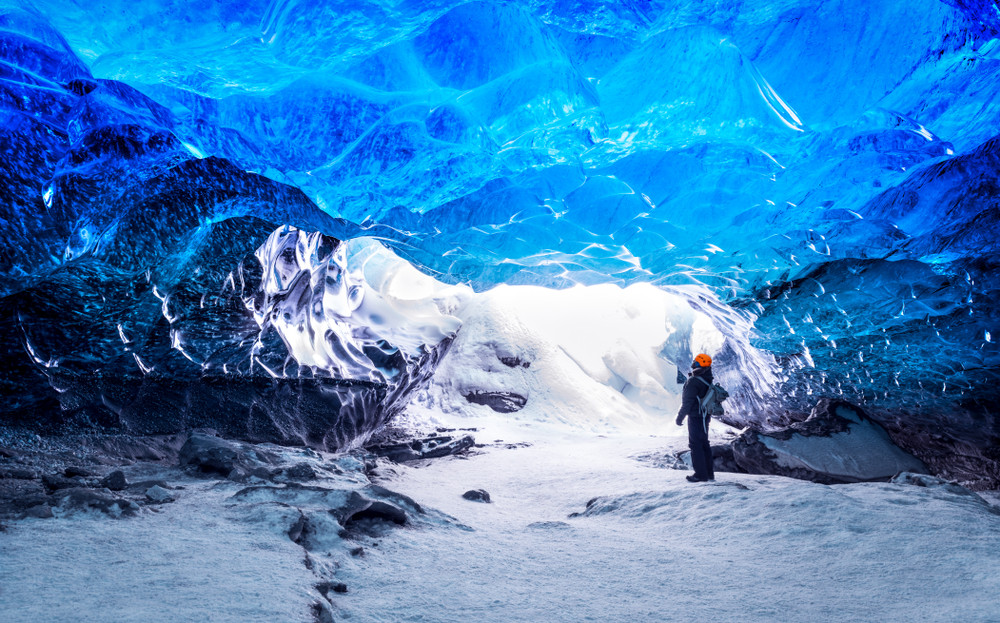 Go Hiking (Not on a Glacier)
Another favorite activity in Vatnajökull National Park is hiking. You will find a wide variety of trails that can take anything from a couple of hours to multiple days and varies in difficulty levels. Some of the popular trails include the Skaftafelljökull Glacier Hike, the Sjonarnipa Viewpoint Hike, and the Kristinartindar Mountain Hike.
Vatnajökull National Park Things to See
Below are some of the must-see attractions in Vatnajökull National Park:
Svartifoss Waterfall
Svartifoss Waterfall is an incredible sight. Probably why it has served as an inspiration to so many artists here on the island. The falls are 20 meters high and tumbles over dramatic black hexagonal basalt column cliffs.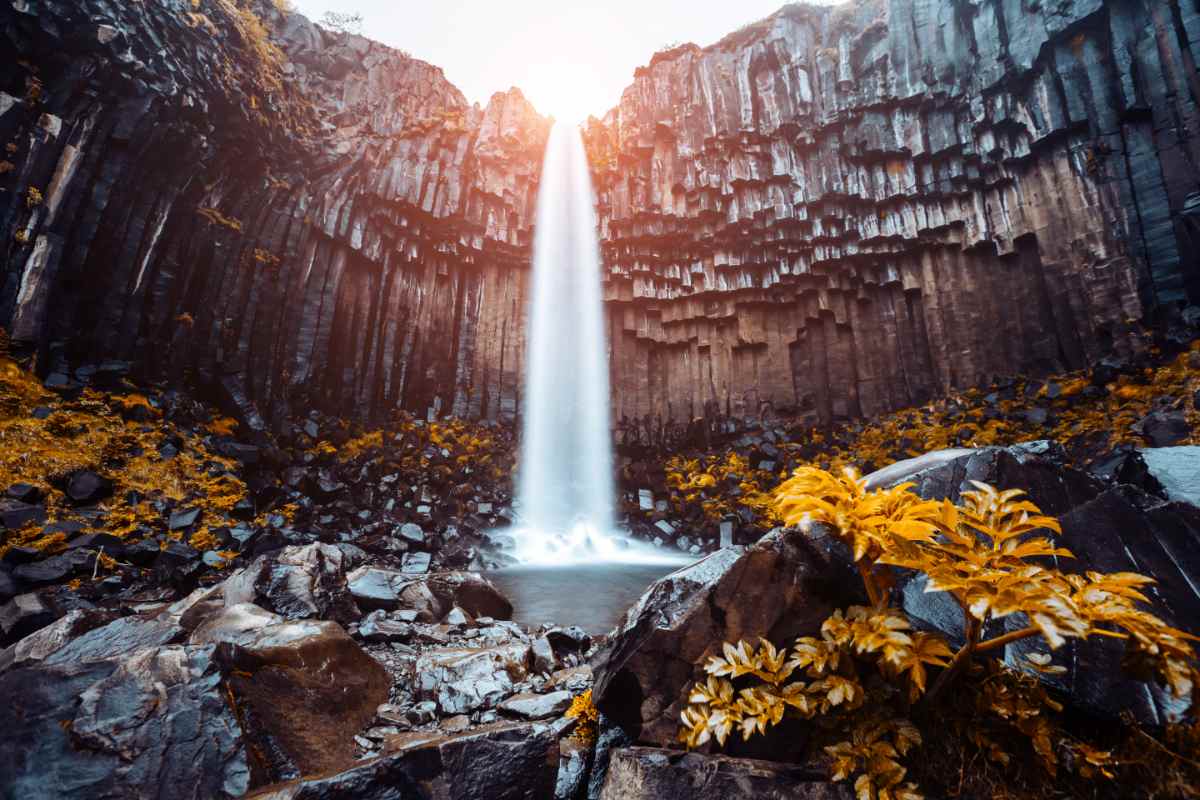 Diamond Beach
This is Jökulsarlon Glacier Lagoon's "neighbor", and one of the most intriguing black sand beaches in Iceland. Here you will find pieces of ice floating in from the lagoon, scattered all across the beach. When the sun shines on it, the ice shimmers like Diamonds all over the sand (hence the name).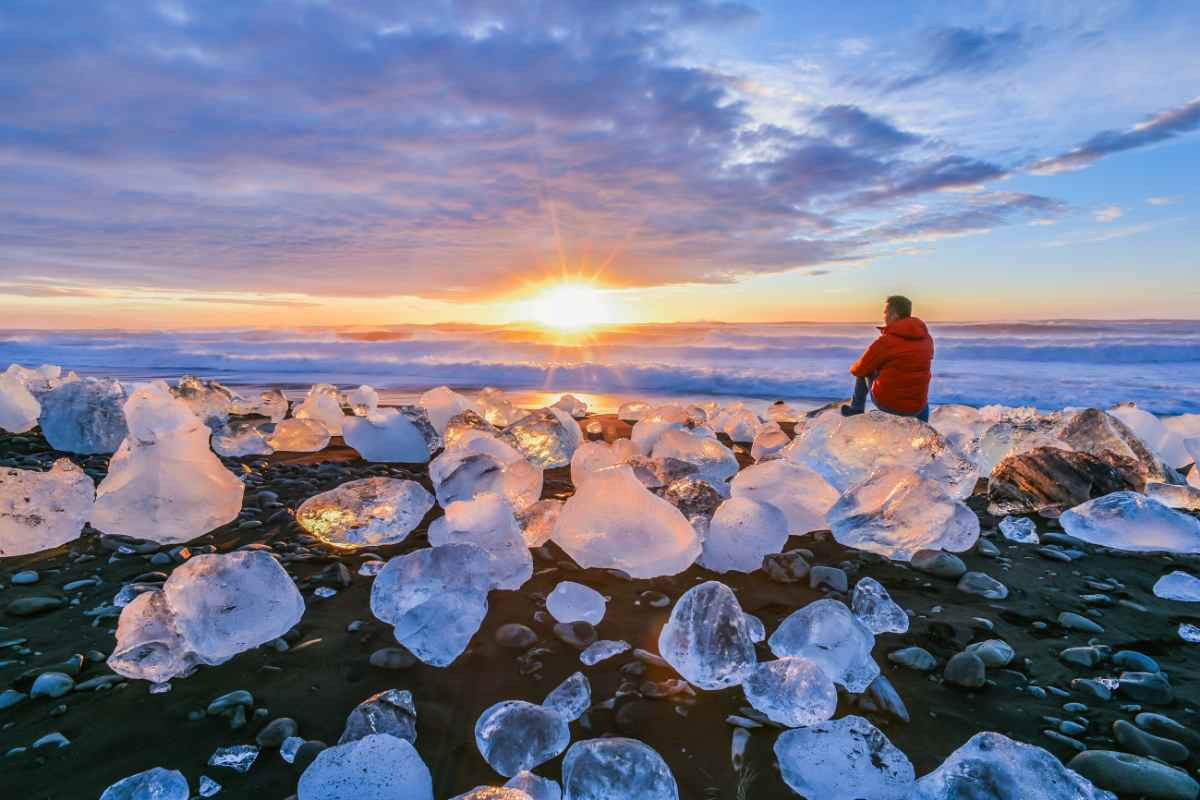 Askja Caldera
The Askja Caldera is just north of the Vatnajökull Glacier. It is actually an active volcano, although it may not look like what you envision from the movies. This volcanic crater has actually slipped below the water level. So, the sight's claim to fame is the lake of bright blue-green water that now fills the crater.

Holuhraun
Now, this is the volcano you had in mind. Holuhraun lava field consists of fissure eruptions. It was credited with the largest eruption in over 300 years between 2014-2015 with an eruption that lasted almost six months!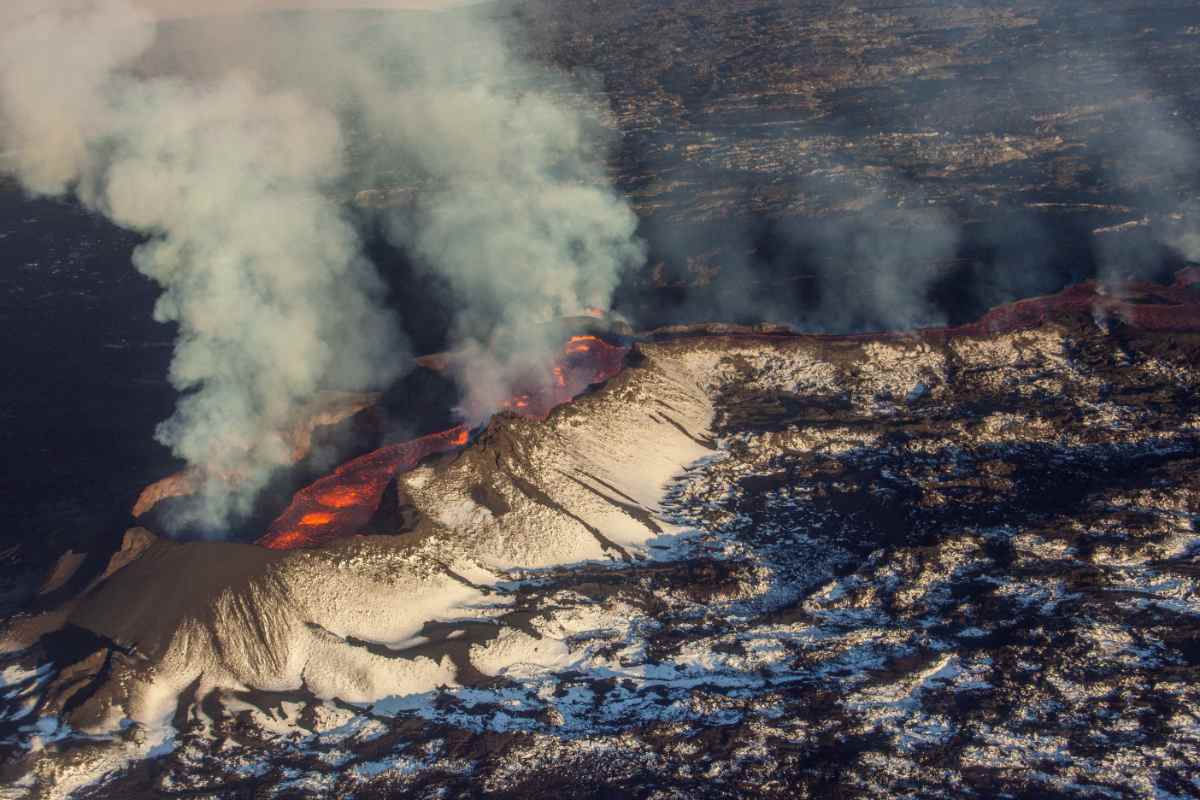 Vatnajökull National Park; a Must on Any Iceland Bucket List
With so many things to see and do within Vatnajökull National Park, it simply cannot be missed when taking a trip to the island. The park's location by the Ring Road makes it very accessible, so there's no excuse not to visit this amazing place.
So, what are you waiting for? Rent that camper and go cruising across the captivating landscapes of Vatnajökull National Park!