Vatnajökull is an ice cap in southeast Iceland that gives its name to the larger national park in the area. The list of things to do in Vatnajökull National Park includes highlights such as activities on the glacier, Svartifoss waterfall, and Jökulsárlón glacier lagoon. Let's take a trip to Vatnajökull Park.
The Glacier at Vatnajökull
Vatnajökull ice cap is the largest one in Iceland and the second largest in Europe. At 7,900 km² (3,050 square miles) it covers 8% of the island. It's so massive that it has around 30 outlet glaciers. Several of Vatnajökull's glacier tongues, like Skaftafell, have their own separate name even though they are all part of the same entity. Like many of Iceland's glaciers, it has active volcanoes beneath.
Vatnajökull Ice Caves and Glacier Caves
One of the best activities in the park are the Vatnajökull ice caves. This journey through an ice cave sees you strapping on equipment, crampons, and hiking boots as you trek deep into the glacier. These caves are truly a unique natural wonder. Not just in Iceland, but really anywhere in the world.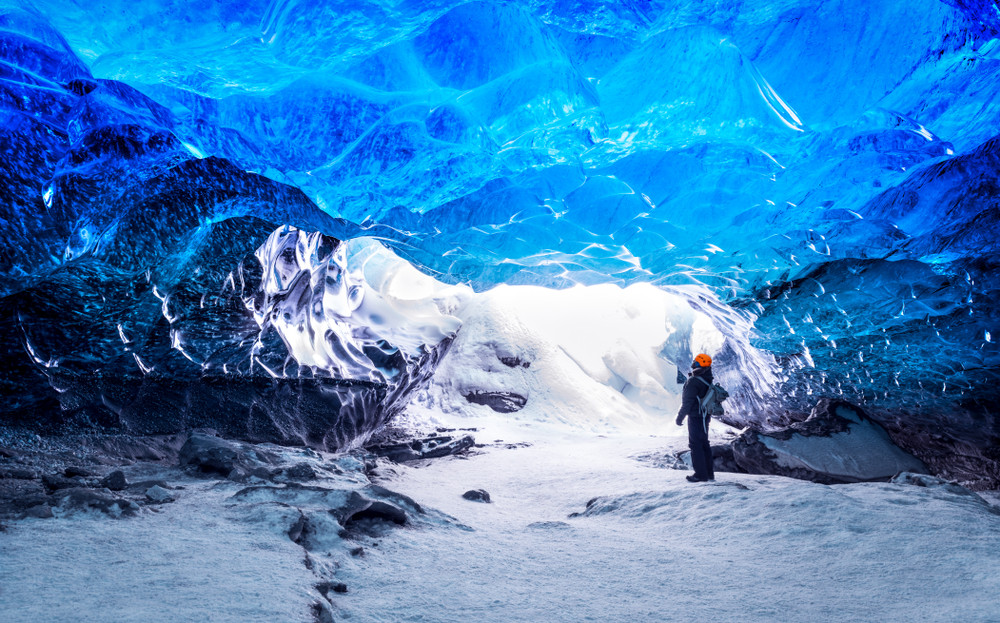 When you go into a Vatnajökull glacier cave, you'll be experiencing something completely new. And not just because you've never done it before. While this is a pretty cool adventure when it's your very first time, there's also another interesting fact. Ice caves and glacier caves in Vatnajökull change every year, so the cave you're exploring now is completely different than the one from a year ago. This is due to how the caves are formed.
After spring and summer, Iceland's glaciers thaw a little bit after the cold of winter. This draining water creates holes and tiny passageways in the ice. Because the oxygen was squeezed out of these glaciers long ago, what's left is compacted ice with an otherworldly bluish hue. You really have to see the Vatnajökull glacier cave in Iceland to believe it. The following winter, the caves freeze to form new ones.
Ice Cave Tour by Vatnajökull Glacier
Vatnajökull's Jökulsárlón Glacier Lagoon
The Vatnajökull Jökulsárlón glacier lagoon is another must-see in the park. The floating icebergs set against the ghostly landscape look like something from another world. In fact, this area has even been used as a filming location for music videos and James Bond movies. On the other side of the road is the Diamond Beach. Here, you'll find chunks of ice from the glacier lagoon that never quite made it to sea. These large pieces of frozen water can be as small as a coffee cup or as large as a sports utility vehicle.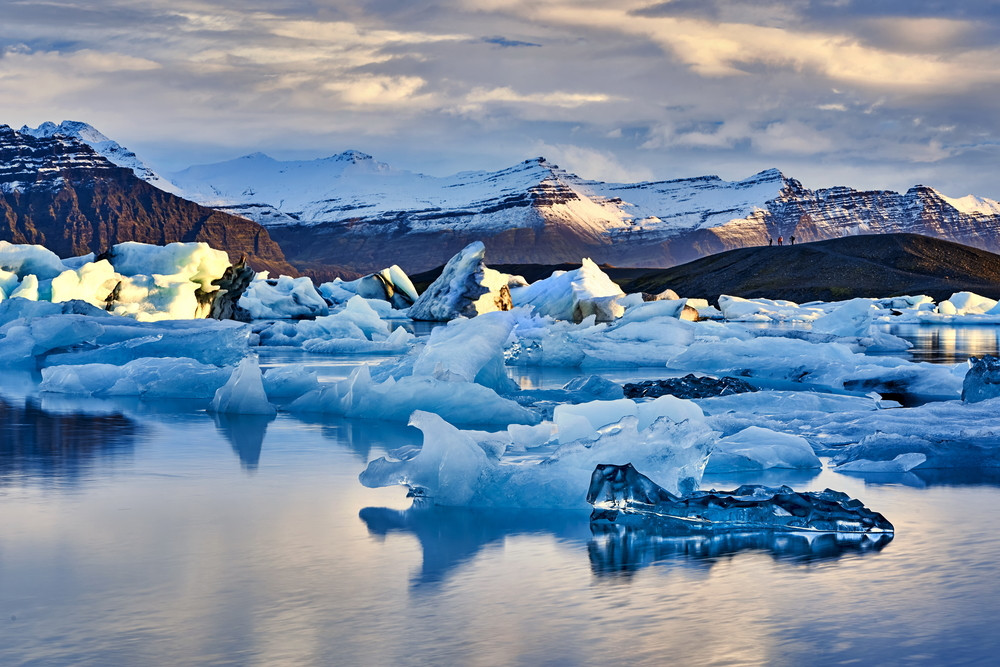 Svartifoss Waterfall
How to arrive
Something I want to mention is that the distance from Reykjavik to Vatnajökull is far enough that I wouldn't recommend doing it as a day trip. The 326 km (203-mile) drive to get to Svartifoss, the closest attraction to the park, will take you over four hours. This is assuming the weather is good, and that's definitely not a safe assumption to make in Iceland.
A wiser alternative would be to either look for a hotel in the area or to stay in near by Vik.
Vatnajökull National Park
If you're looking to spend some time getting back to nature, I highly recommend a trip to this national park. You've got activities like glacier hikes, snowmobiling, ice caves, glacier caves, and places like Svartifoss waterfall, Jökulsárlón glacier lagoon, and the Diamond Beach. There's lots to keep you occupied, so make sure that you stop here during your road trip around's Iceland's Ring Road.