Have you ever felt like a hamster on a wheel, endlessly running in one place with no end in sight? Perhaps you dream of a simpler, more fulfilling life that allows you to explore new places and live on your own terms.
If that sounds like you, then the vanlife movement might just be the answer to your prayers. Vanlife can help you break free from the constraints of a traditional lifestyle. You'll get to experience a newfound sense of freedom and adventure, like a cocoon transforming into a beautiful butterfly.
In this article, we'll explore what vanlife is all about, how to get started, and why so many people are joining the movement.
What Is Vanlife?
Vanlife is a lifestyle trend that involves living and traveling in a converted van. It offers freedom, adventure, and simplicity, often missing in traditional lifestyles.
Vanlifers typically downsize their possessions and live in a compact yet functional space customized to suit their needs. They can explore new places, embrace nature, and connect with a like-minded community of fellow vanlifers.
According to a report by Statista, the estimated number of Vanlifers in the United States was over 3 million in mid-2022. This number is expected to rise as more people seek out the freedom, simplicity, and adventure that vanlife offers.
The Vanlife Community and Its Values
The vanlife community is a diverse group of individuals who share a love of travel, adventure, and living simply. While each vanlifer has his or her own unique approach to the lifestyle, several core values are widely embraced by the community.
Here are some fundamental values that define the vanlife community:
Freedom: The ability to live and travel on your own terms is a fundamental value of vanlife. This often means embracing a minimalist lifestyle and being open to change and new experiences.
Sustainability: Many vanlifers prioritize eco-friendly practices, such as using solar power, composting, and reducing waste. Living in a small space also encourages a lower carbon footprint.
Creativity: Vanlifers often get creative with their living spaces, designing unique and functional layouts that suit their needs. This value extends to other aspects of vanlife, such as cooking, hobbies, and work.
Community: While vanlife can be a solitary lifestyle, the community plays a crucial role in supporting and inspiring vanlifers. Online and in-person meetups, festivals, and shared resources help build a sense of belonging and camaraderie.
Adventure: Exploring new places, trying new things, and taking risks is part of the vanlife ethos. This value encourages curiosity and openness to the world around us.
Reasons Why People Choose Vanlife
Vanlife is an increasingly popular lifestyle choice that offers freedom, adventure, and a unique way of living. There are many reasons why people choose vanlife over more traditional forms of living, including:
Flexibility: Living in a van allows for a high degree of flexibility, as you can travel and work from anywhere. This makes it an attractive option for remote workers, freelancers, and anyone who values flexibility.
Affordability: Vanlife can be a more affordable way of living, as it eliminates many costs associated with traditional housing, such as rent or mortgage payments. A Vanlifer can also save money by cooking their own meals and avoiding expensive restaurant bills.
Minimalism: Many people choose vanlife to simplify their lives and focus on what's truly important. Living in a small space encourages a minimalist lifestyle and encourages people to live with less.
Connection with nature: Vanlife allows for a deeper connection with nature, as many vanlifers choose to park in remote or natural settings. This can be an attractive option for those who value time outdoors and its benefits.
Adventure and exploration: Vanlife offers endless opportunities for adventure and exploration, as a vanlifer can travel to new places and experience different cultures. This can be an attractive option for anyone looking for a break from the daily routine and a chance to try something new.
What You Need To Know About A Van Life Van
The van is the most essential element of the vanlife lifestyle, as it serves as both a mode of transportation and a home. When choosing the right van, there are several factors to consider, such as size, layout, and fuel efficiency.
Here are some van life van essentials to consider when building or buying a van:
Bed: A comfortable and sturdy bed is a must-have for any vanlifer. This will serve as your primary sleeping space and should be designed to fit the dimensions of your van.
Kitchen: Many vanlifers build a small kitchen area in their van, including a stove, sink, and refrigerator. This allows for easy meal prep and cooking on the go.
Storage: Storage is essential in any van build, as you'll need to make the most of the limited space. This can include overhead cabinets, under-bed storage, and storage for clothing and other personal items.
Bathroom: While not necessary, some vanlifers include a bathroom in their build. This can include a simple portable toilet or a more elaborate bath with a shower.
Power source: A reliable power source is vital for vanlifers who rely on electronic devices, such as laptops and phones. Many vanlifers use solar panels to generate power and store it in a battery bank.
How To Choose the Right Van for Vanlife
When choosing a van for vanlife, it's important to consider your specific needs and preferences. Take the time to research different van models and features, and don't be afraid to test drive a few options before making a decision.
Here are some ways to choose the right van for vanlife:
Size: The size of the van is an important consideration when choosing a van for vanlife. A larger van will offer more space for living but may be more challenging to maneuver and park. A smaller van will be more agile on the road but may feel cramped over time.
Layout: The layout of the van is another essential consideration. You'll want to choose a layout that maximizes space and allows easy movement throughout the van. Consider how you'll use the space and choose a layout that fits your needs.
Condition: The van's condition is important when choosing a van for vanlife. Look for a van that's in good condition and has been well-maintained. A van with mechanical issues can be costly and frustrating to deal with on the road.
Fuel efficiency: Fuel efficiency is important for vanlifers who plan to travel extensively. Look for a van with good gas mileage and consider the type of fuel it uses.
Budget: The cost of the van is an important consideration for many vanlifers. Set a budget for your van and stick to it, taking into account the cost of any necessary repairs or modifications.
Conversion potential: Consider the potential for converting the van into a comfortable living space. Look for a van with a high roof and wide body, as this will offer more space for conversion. Also, consider the van's windows, doors, and other features that may impact the conversion process.
Pros and Cons of Different Types of Vans
Choosing the correct type of van for vanlife is a crucial decision. Here are some pros and cons of different types of vans:
Camper Vans
Camper vans are a popular choice for vanlifers due to their compact size and convenience. They come in various sizes and offer features such as a bed, kitchenette, and bathroom. However, they can be expensive and may not provide as much space as other options.
Pros
Their compact size makes them easy to maneuver and park
Built-in features like a bed and kitchenette
Often come with a bathroom
Cons
Can be expensive
Limited space for living and storage
May not be suitable for larger groups or families
School Buses
Converted school buses, also known as skoolies, offer a unique and spacious living environment for vanlifers. They are often equipped with a kitchen, bathroom, and multiple bedrooms. However, they can be challenging to maneuver and require a significant investment to convert.
Pros
Spacious living environment
Can accommodate larger groups or families
Unique and customizable design options
Cons
Difficult to maneuver and park
Expensive to convert
Lower fuel efficiency
Cargo Vans
Cargo vans are a popular choice for vanlifers due to their affordability and versatility. They offer ample space for conversion and can be customized to fit individual needs. However, they may require more extensive modifications to make them livable.
Pros
Affordable
Ample space for conversion
Customizable to fit individual needs
Cons
May require more extensive modifications
Limited headroom and living space
Fewer built-in features compared to camper vans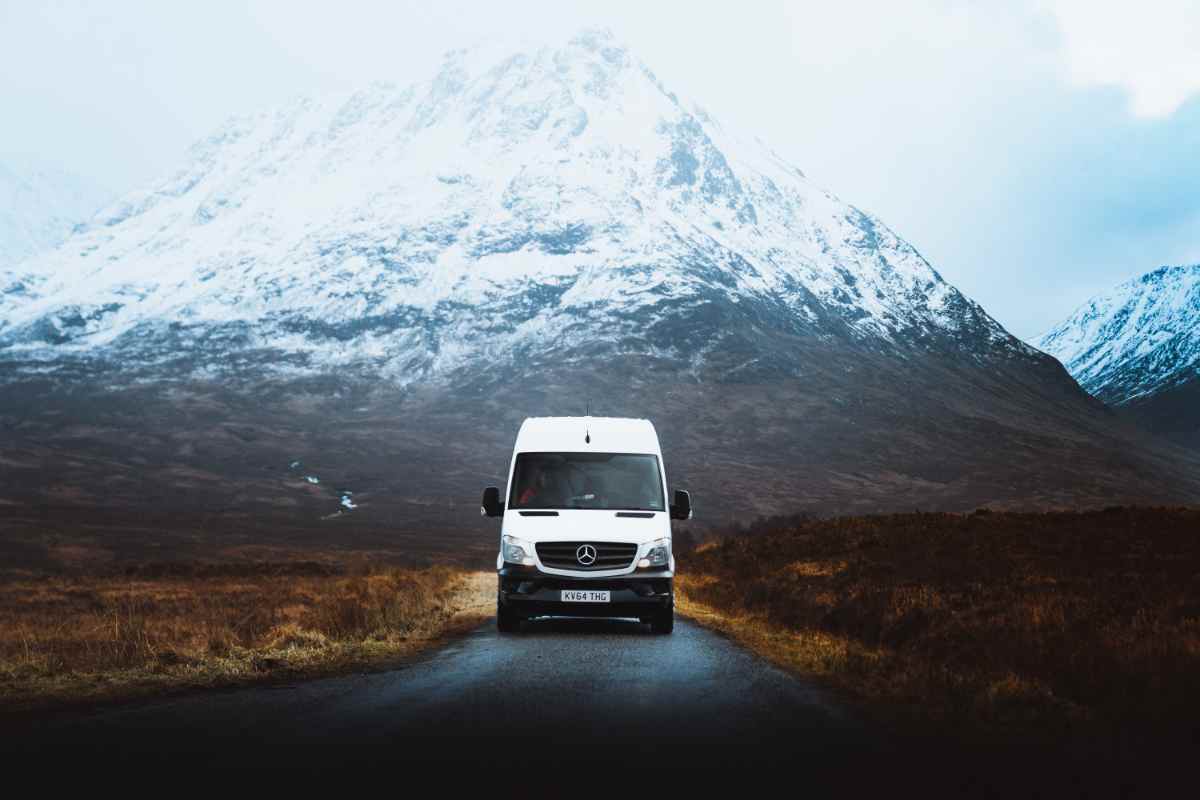 Vanlife Customs for Comfort and Convenience
Vanlife customs are an essential aspect of the vanlife lifestyle. They allow vanlifers to personalize their living space and make it more comfortable and convenient.
Here are some common customs vanlifers use to customize their vans:
Interior Design: Vanlifers often customize the interior of their vans to make them more livable and comfortable. This may include installing custom furniture, lighting, and storage solutions to maximize space.
Insulation: Insulating the walls and windows of a van helps keep it warm in colder climates and cool in hotter climates. Vanlifers often use materials such as spray foam or fiberglass insulation to improve their van's thermal efficiency.
Electrical System: Installing an electrical system in a van is essential for powering lights, fans, and other electrical appliances. Vanlifers often install solar panels and inverters to provide reliable power on the go.
Security: Installing security systems is necessary for vanlifers who plan to stay in one place for long periods. This may include security cameras, alarms, and locks to protect their van from intruders.
Van Life Art: Vanlife enthusiasts often adorn the exterior of their vans with artwork and unique designs to create a cozy vanlife sanctuary for their nomadic lifestyle. This may include artwork, stickers, lettering, and more.
Van life Builds: DIY vs. Professional Conversions
Van life builds can be either DIY or professionally converted. Both options have their own advantages and drawbacks. Here are some key points to consider:
DIY Builds
Lower cost: DIY builds can be significantly cheaper than professional conversions.
Customizable: DIY builds can be tailored to the specific needs and preferences of the vanlifer.
Time-consuming: DIY builds require more time and effort to complete and may not be as professionally finished as a conversion completed by a professional.
Risk of mistakes: DIY builds can have quality issues if the vanlifer doesn't have the necessary skills or experience.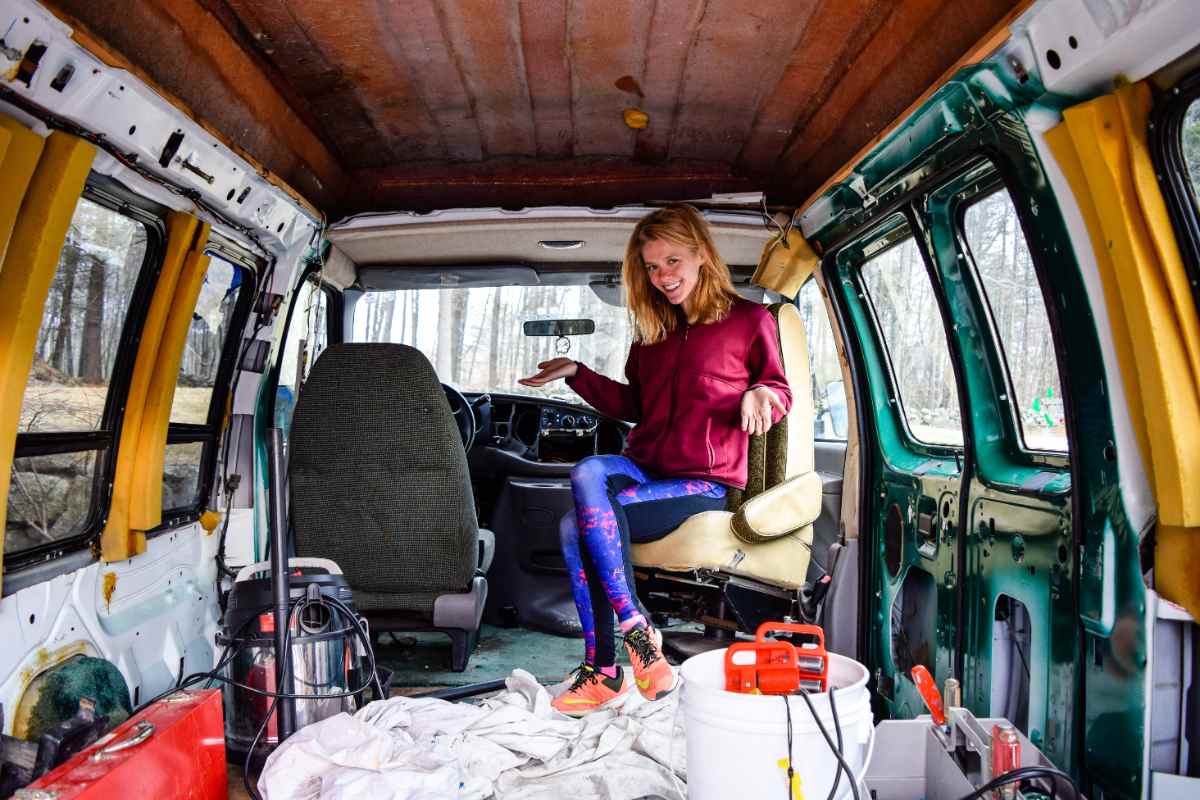 Professional Conversions
Turnkey solution: Professional conversions offer a complete and ready-to-go solution for vanlifers.
Warranty: Professional conversions often come with a warranty, providing added peace of mind.
Higher cost: Professional conversions can be significantly more expensive than DIY builds.
Less customizable: Professional conversions may not be tailored to the specific needs and preferences of the vanlifer.
How Much Is the Cost of Van Life?
The cost of van life can vary depending on various factors, such as the type of van, the location, and the lifestyle choices of the vanlifer. Here are some van life costs to consider:
Van purchase: This is the initial cost of buying the van, which can range from a few thousand dollars for an older, used van to over $100,000 for a new, custom-built van.
Van conversion: The cost of converting a van into a livable space can range from a few hundred dollars for a basic DIY build to tens of thousands of dollars for a professional conversion.
Insurance: Van insurance can cost around $1,000 per year, depending on the type of van and coverage needed.
Gas and maintenance: The cost of gas and regular maintenance, such as oil changes and tire rotations, can increase over time.
Campsite fees: Vanlifers who choose to stay at campsites or RV parks may need to pay fees, which can range from $25 to $50 per night.
Food and supplies: The cost of groceries, cooking supplies, and other necessities will depend on individual preferences and dietary needs.
Tips for Budgeting and Saving Money While Living Vanlife
Living the van life can be an affordable way to travel and explore. Still, it's important to budget and save money to make it sustainable.
Here are some tips for keeping van life costs to a minimum:
Find free campsites: Look for free campsites or parking spots to save on campsite fees. Websites like Campendium and Freecampsites.net can help you find free camping options.
DIY repairs: Learn basic van repairs and maintenance to avoid expensive mechanic bills. YouTube tutorials and online forums can be helpful resources.
Earn money on the road: Consider working remotely, freelancing, or finding temporary work while on the road to earn an extra income.
Shop smart: Shop at discount stores, thrift shops, and garage sales for supplies and necessities.
The Reality of Making a Living While Living Vanlife
Making a living while living the vanlife can be a challenge, but it's not impossible. Many vanlifers work remotely or freelance, taking advantage of the flexibility that comes with living on the road. However, it's important to remember that making a living while living vanlife requires planning, dedication, and hard work.
Here are some things to consider:
Financial planning: Living on the road can come with unexpected expenses, so it's important to budget and save for emergencies.
Building a business: Some vanlifers start their own businesses, such as selling handmade goods or offering services like photography or web design.
Seasonal work: Many vanlifers work seasonal jobs in industries like hospitality or outdoor recreation, taking advantage of the opportunities that come with living in different areas.
Popular Scandinavian Vanlife Destinations
If you want to make your dream of living vanlife a reality, Scandinavia is an ideal destination. These regions offer abundant natural beauty, including mountains, forests, fjords, and glaciers. Vanlifers can explore the vast wilderness or enjoy the vibrant cities and modern amenities.
Here are some of the most popular vanlife destinations in Scandinavia:
Iceland
Iceland is an epic campervan holiday destination. This small island nation in the North Atlantic Ocean offers a unique and unforgettable experience for vanlifers. If you're thinking of living the vanlife dream in Iceland, consider renting a campervan in Iceland. Our team at Campervan Iceland will be more than happy to help you plan your vanlife adventure. Contact us today to get started!
Here are some top reasons why Iceland should be on every vanlifer's bucket list:
Norway
Norway is a popular destination for vanlifers due to its rugged beauty and outdoor activities. The country is known for its dramatic fjords, crystal-clear lakes, and snow-capped mountains.
Here are some of the top reasons why you should consider Norway as a destination:
Scenic drives: Norway offers some of the most scenic drives in the world, such as the famous Atlantic Road and Trollstigen. Vanlifers can take advantage of these roads to explore Norway's stunning landscape.
Outdoor activities: Norway is a paradise for outdoor enthusiasts, offering activities such as hiking, skiing, and fishing. Vanlifers can easily access these activities and enjoy Norway's natural beauty.
Freedom to roam: Norway's "right to roam" law allows vanlifers to camp for free in most areas, making it easy to find a spot to park and enjoy the scenery.
Sustainable tourism: Norway is a leader in sustainable tourism, focusing on preserving the environment and minimizing the impact of tourism. Vanlifers can enjoy Norway's beauty while also being mindful of their impact on the environment.
Northern Lights: Norway is one of the best places in the world to witness the Northern Lights. This natural phenomenon is truly unforgettable.
Sweden
Sweden is another popular destination for vanlifers, with its picturesque countryside and vibrant cities. Here are some of the top reasons why you should consider Sweden as a destination:
Beautiful countryside: Sweden has a vast, unspoiled countryside with forests, lakes, and rolling hills. Vanlifers can park up and explore the beauty of Sweden's natural landscape.
Design and architecture: Sweden is known for its sleek, minimalist design and innovative architecture. Vanlifers can appreciate Sweden's unique style by exploring its cities and towns.
Sustainable tourism: Sweden strongly focuses on sustainability, with eco-friendly accommodations and a commitment to reducing the carbon footprint of tourism. Vanlifers can enjoy Sweden's beauty while being mindful of their impact on the environment.
Outdoor activities: Sweden offers a variety of outdoor activities, including hiking, cycling, and kayaking. Vanlifers can easily access these activities and enjoy Sweden's natural beauty.
Cultural experiences: Sweden has a rich cultural heritage, with museums, galleries, and historical landmarks. Vanlifers can explore Sweden's cultural offerings and learn more about the country's history and traditions.
Inspiring Vanlife Influencers To Follow on Social Media
Vanlife has become a popular lifestyle among many adventurers, and there are countless inspiring vanlifers to follow on social media.
Here is a list of some of the most inspiring vanlife influencers to follow:
Trent and Allie are a couple who have been living in their van full-time since 2017. They document their travels and vanlife adventures on their YouTube channel, which has nearly 80 000 subscribers. Their videos offer practical tips, such as vanlife cooking and organization, and stunning footage of their travels across North America.
Antoine and Isabelle are a couple from Canada living in their DIY-converted Ford Transit since 2016. They share their van build and maintenance tips on their blog and Instagram, as well as their experiences traveling throughout North and Central America. They also have a YouTube channel where they share detailed van build tutorials.
Jake and Gianna have lived in their converted Dodge Promaster since 2017, traveling throughout the US and Mexico. They share their van build and maintenance tips on their blog and Instagram, as well as their experiences living a minimalist, sustainable lifestyle on the road.
Inspiring a New Generation of Vanlifers
The vanlife movement continues to gain popularity as more people seek a simpler, more fulfilling way of life. From the freedom to travel and explore new places to the sense of community and shared values, vanlife offers a unique lifestyle that resonates with many.
With the right van and a bit of creativity, anyone can join this growing community of vanlifers and enjoy the freedom, adventure, and sense of community that comes with it. As the movement continues to evolve, we can expect to see even more people embracing vanlife to live on their own terms.