Planning your budget for your trip to Iceland will require some inside info. Whilst it's pretty common knowledge that the most budget-friendly way to eat here in Iceland is to cook your food yourself, most visitors know nothing about Iceland's grocery stores and where to buy the best or the most affordable food.
So, in this article, we are going to tell you all about the most popular grocery stores in Iceland, and where to get the most bang for your buck.
Bonus ($)
Bonus is the most affordable supermarket in Iceland, and definitely a local favorite with its little pink pig as a logo. Here you will find most essentials. The reason why costs are kept low is because the store tries to stay away from all sorts of branded products. Although you will find Bonus stores sporadically all across the country, it's mostly grocery stores in Reykjavík.
Just keep in mind that most Bonus stores only open at 11 am. When you go shopping at Bonus, you can also shop with peace of mind knowing that Bonus was at the forefront of green and sustainable shopping. It was the first grocery store to get rid of plastic carrier bags and replace them with biodegradable carrier bags, and start following a strict internal environmental policy to reduce its carbon footprint.
View this post on Instagram
Kronan ($)
Kronan is another affordable grocery store option. Bonus and Kronan are often used interchangeably, as you'll often find items at the one that you can't find at the other. This is especially true for meat and seafood products. Kronan is also a favorite amongst vegans for their vegan food items.
The grocery store has been praised for its environmental efforts and for being a champion for a healthier lifestyle. For example, at Kronan you won't find the usual sweets at the cash register, but much healthier alternatives. These grocery stores can be found in Reykjavík as well as in certain places in the south of Iceland.
View this post on Instagram
Netto ($)
Netto is another affordable option when buying groceries in Iceland, with the added benefit of some of its stores being open 24/7. Netto also stocks a few other household essential items which can be helpful. It's interesting to know that Netto was the first grocery store to offer online shopping here on the island.
View this post on Instagram
Costco ($)
Yes, this popular US franchise can be found here in Iceland. And just like in the US, you can find all sorts of grocery and household items there. If you have a Costco Card in Iceland, you tend to get a bit of perks at some places around the island, so look into that to see if it'll be worth your while.
Super1 ($)
Super1 is another budget-friendly grocery store in Iceland that comes highly recommended. It is very similar to Bonus and most of the stores are centered around the capital city of Reykjavík. Super1 is also not a local franchise, but originates from Denmark.
Hagkaup ($$)
Hagkaup is considered to be one of the more upmarket supermarkets in Iceland. You will find a bigger selection of items, which also includes a few favorites from abroad. So, if you want to try your luck and see if you can find something from back home, Hagkaup will be your best bet. Hagkaup also has clothing sections for normal as well as traditional wear. And just like Netto, some stores are open 24/7.
View this post on Instagram
10-11 ($$)
If you're from the US, you'll understand when we say that 10-11 is Iceland's version of the popular convenience store. But going grocery shopping at 10-11 is strictly reserved for those with lots of money to burn. Most things that you can find in the more affordable stores are at least double the price here.
That's why it's also no surprise that you won't find many locals in the store. The 10-11 stores can be found all across the country though and prove to be useful when you've forgotten something in the more remote regions of Iceland.
Vidir ($$)
Vidir is one of the newest grocery stores on the Icelandic circuit, and although prices are a bit higher than other grocery stores on the island, it's an absolute must for those focusing on healthy living. Vidir offers incredibly high-quality food and delicious fresh fruit and vegetables.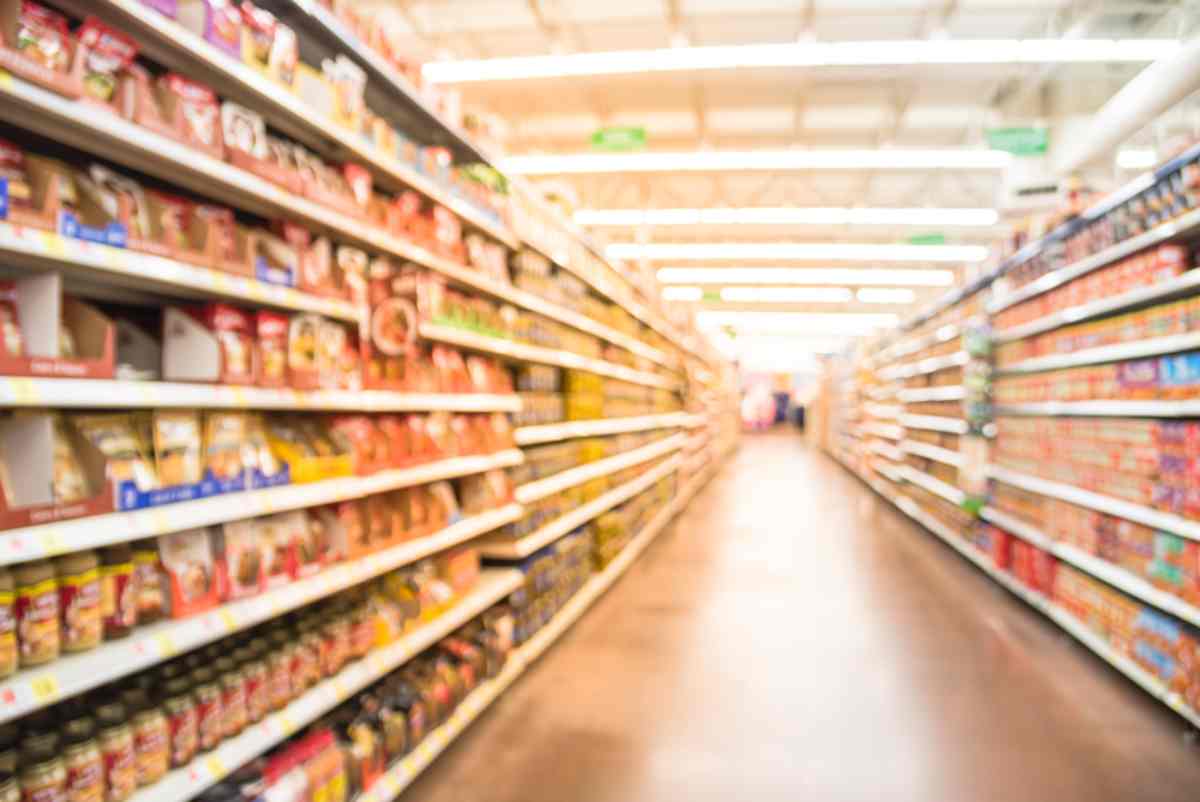 A Few Budget-saving Tips When You Go Grocery Shopping
If it's your first time on the island, the following tips will help stretch your grocery budget even further:
Hit the Bonus and Kronus not far from the airport and stock up on arrival. This way you'll be well-prepared and less likely to have to get supplies at one of the more expensive shops.
Try to stick to store brands. The biggest reason for Iceland being so expensive is that most things need to be imported. Therefore, local store brands = no import tax & lower cost.

If your budget is a bit tight, rather opt for frozen fruits and vegetables than fresh ones.

You don't need to turn full-blown vegetarian during your trip to Iceland, but by limiting the amount of meat you eat, you'll end up saving quite a lot.

It seems to be a pretty universal rule of thumb all across the world now; bring your own reusable bags. This way, you'll not only be going the environmentally friendly route but save on additional carrier bag costs.
If you are planning on enjoying a few alcoholic beverages whilst on the island, we highly recommend that you stock up at the duty-free at the airport rather than at one of our liquor stores here on the island – you'll save a stack of money.
Cook Affordably with Iceland's Grocery Stores
Once you know the ins and outs of Iceland's grocery stores, where to go for what produce, pricing, etc. it's much easier to cook affordable meals during your trip to the island.
For an even more budget-friendly trip, rent a campervan in Iceland – this way you take care of both transport and accommodation and save a ton in accommodation costs by going camping in comfort. Now you can not only cook yourself delicious budget-friendly meals, but do it with breathtaking views outside your campervan window. Bon appetite!