Imagine you're planning a trip to Iceland and are excited to explore all the country has to offer. You know that transport in Iceland can be tricky, but you're not quite sure what your options are. Should you take public transportation, rent a car, or use a shuttle bus?
While there are many ways to explore this rugged and beautiful terrain, campervan travel is one option gaining popularity. Renting a campervan in Iceland allows you to go where you want and when you want. You won't be worrying about booking accommodations or adhering to a strict schedule. But campervans aren't the only great option for getting around in Iceland.
There are many ways to explore this fascinating country, from public transportation and rental cars to private drivers and guided tours. In this guide, we'll explore all the different options and help you choose the best way to see the sights and experience the magic of Iceland.
What Are the Various Types of Transport in Iceland?
When traveling in Iceland, your transportation may be influenced by your budget, group size, and available time. Transport in Iceland can be broken down into several categories:
Public transport
Self-drive options
Private transport
Air or water transport
Alternative Transport
Let's take a closer look at each category.
Public Transport in Iceland
Public transport in Iceland primarily consists of buses operated by several companies nationwide. However, it's important to note that Iceland has no passenger trains. Buses are the primary mode of public transportation in Iceland, connecting major cities and towns.
While buses can be a convenient way to travel between destinations, they may not be the most practical option for exploring remote areas. Nor are they an optimal option for traveling during certain weather conditions. Bus schedules can also be limited, especially outside of peak tourist season.
Despite these limitations, public transport in Iceland is a reliable and affordable way to get around the country.
Using Buses in Iceland
Iceland bus networks are a mix of public and tourist-service routes that typically operate only during summer. While the schedules and routes can be a bit haphazard, the bus network is still a budget-friendly option for travelers who want to explore Iceland without a car. Generally, bus fares in Iceland are quite reasonable and range from $4 to $7 within city limits.
Iceland's biggest public bus service is Strætó, which operates in most major towns and cities. Other firms, like Reykjavik Excursions, Sterna, and Trex Bus, offer dedicated sightseeing tours. If you plan to travel between cities or towns, look for bus routes that connect major destinations. For instance, there are buses connecting Reykjavík and Akureyri.
Here is some information about buses in Iceland in the two main cities:
The bus in Reykjavik: The public bus in Reykjavik is operated by Strætó and is a great way to get around the city. The bus in Reykjavik also has a network of lines that connect the city center to the nearby towns and villages. The yellow Strætó city buses in Reykjavik run daily from 6:30 am until 1 am. Moreover, night buses run on Fridays and Saturdays from 1 am to 4:30 am.
The bus in Akureyri: The public bus in Akureyri is also operated by Strætó and has several lines that connect the city to neighboring towns and villages. The buses in Akureyri operate from 6:30 am to 11 pm on weekdays, but the frequency of rides significantly decreases on weekends.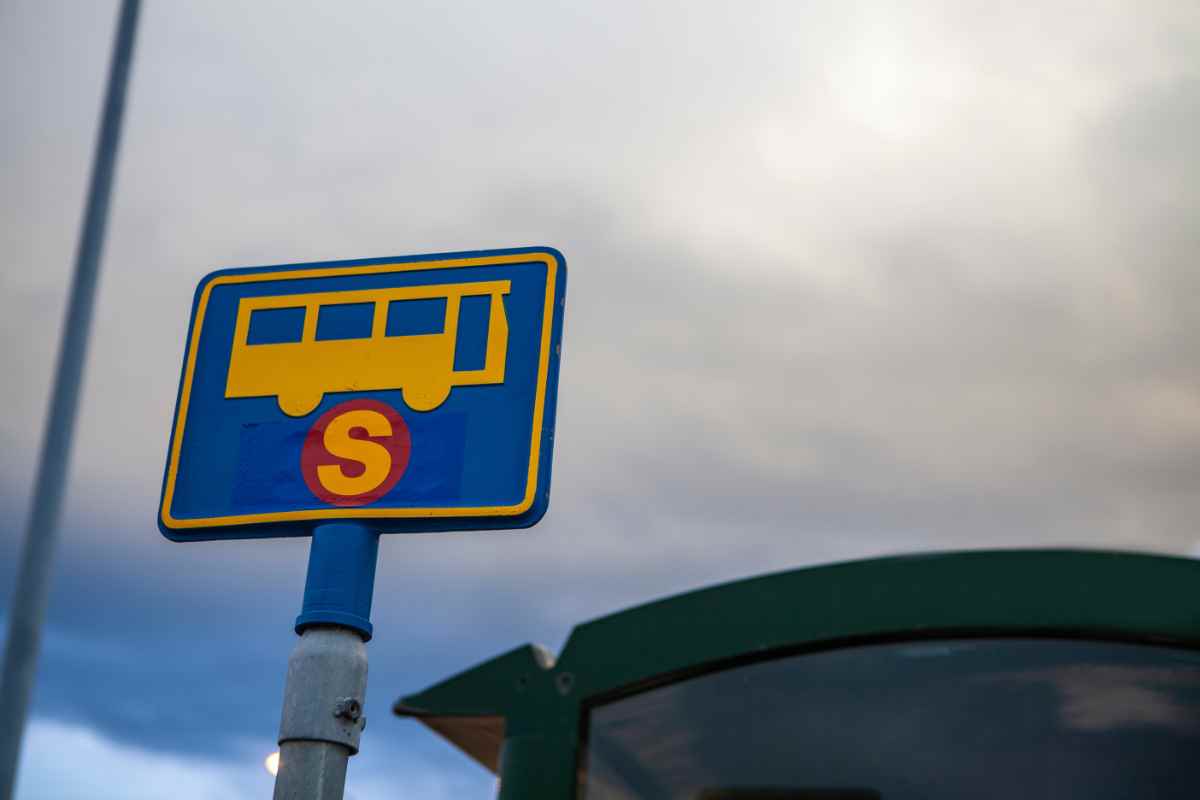 Self-Drive Options in Iceland
Self-drive options are a popular form of transport in Iceland, allowing visitors to explore the country's natural beauty at their own pace. The country's well-maintained roads and scenic routes make it an ideal destination for road trips.
Many travelers choose self-drive tours, lasting from a few days to several weeks. These tours provide pre-planned itineraries, accommodations, and activities. They offer flexibility and the chance to explore Iceland's hidden gems, including off-the-beaten-path sights and local hotspots.
Renting a Campervan
Renting a campervan in Iceland is a unique form of transport in Iceland. A campervan provides the perfect balance between transport and accommodation. It allows you to explore the country's breathtaking landscapes at your own pace while enjoying the convenience of having a roof over your head.
Campervan rental in Iceland is relatively affordable, ranging from $60 to $450 per day, depending on the model and campervan accessories chosen. Additionally, many companies offer a Camping Card, significantly reducing camping costs. When renting a campervan in Iceland, choosing a vehicle suitable for the terrain and weather conditions is important.
Most van rental companies offer vans for rent in both 2WD and 4WD, so it's important to remember the terrain you plan to explore. Modern campervans also come equipped with various amenities like fitted kitchens and toilets, making them suitable for even the most remote places. Traveling by campervan can be a great way to explore Iceland while minimizing costs and maximizing flexibility.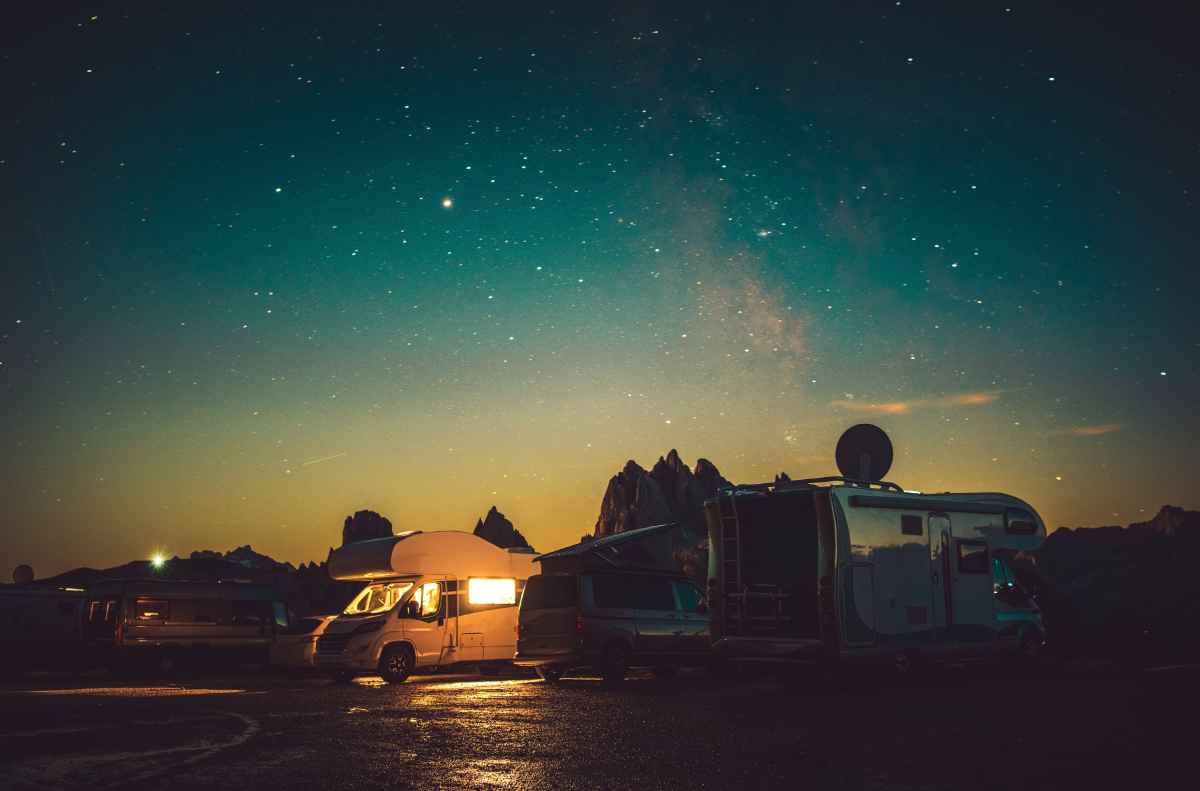 Renting a Car
Rental cars are another popular form of self-drive transport in Iceland. They offer greater flexibility than public transport in Iceland and provide access to more remote locations.
Most rental car companies in Iceland offer a range of cars, from small city cars to 4WD vehicles suitable for off-roading. Rental cars in Iceland typically range from $45 to $250 per day, depending on the chosen car type.
When renting a car in Iceland, it's important to consider the terrain and weather conditions before choosing a vehicle. Some roads in Iceland require a 4WD car and may not be accessible during the winter. These roads are called F-roads, and a 2WD car cannot be taken.
Private Transport in Iceland
Private transport in Iceland can be a convenient and flexible way to explore the country. Hiring a private car or van with a driver offers the benefit of local knowledge and a personalized itinerary tailored to your preferences.
Private transfers from the airport to your accommodation can also be arranged for a hassle-free arrival. Taxis are available in larger towns and cities but can be expensive, especially for longer journeys. Uber and Lyft are not available in Iceland.
Taxis in Iceland
Taxis are available in Iceland, but they are generally not the most cost-effective option for transport. Taxis primarily operate between Keflavik Airport and Reykjavik, as well as in and around the bigger cities in Iceland. While it's possible to negotiate longer trips with a taxi driver, the cost can be prohibitive, and it's not recommended unless you have no other option.
The base fare for taxis in Iceland is usually around $5.50, and then you'll be charged an additional $2.20 per kilometer. This can quickly add up, especially if you're traveling long distances or frequently using taxis to get around. However, taxis can be a convenient option if you only travel a short distance or need a ride in a pinch.
It's worth noting that taxi services in Iceland are generally safe and reliable, with licensed drivers and regulated pricing. Suppose you want to save on transport in Iceland. In that case, other options, such as public buses or private car rentals, are worth exploring.
Shuttle Bus Services
Shuttle buses in Iceland are a popular form of transport for visitors, especially those traveling to and from airports or on day trips. Numerous private shuttle companies and guided tour operators offer shuttle services in Iceland, providing travelers various options.
While some shuttle companies have daily trips according to a schedule, others require advanced booking. Shuttle prices can vary greatly depending on the destination, with some companies offering relatively cheap shuttle rides starting at around $35 per trip. However, shuttles to certain activities or attractions in Iceland can be more expensive, costing upwards of $130.
Despite the cost, shuttle buses offer a convenient and comfortable mode of transport. They can save travelers the hassle of navigating unfamiliar roads, finding parking, and dealing with other logistical challenges of renting a car.
Air Transport and Water Transport in Iceland
Transport in Iceland via air is particularly useful for traveling between different parts of the country, with several domestic airports scattered around the island. Flights are typically affordable and relatively quick, making them popular for tourists exploring Iceland.
Water transport is also a great way to travel between different parts of Iceland, particularly if you want to explore the country's beautiful coastal areas. Several ferry services operate throughout the country. These can be particularly useful if you plan to visit more remote areas that are not easily accessible by road.
Domestic Flights in Iceland
Domestic flights in Iceland are convenient for travelers who want to explore the country quickly or for those who want to avoid long drives. Reykjavik Domestic Airport is Iceland's main hub for domestic flights. From here, you can take flights to various domestic destinations, including Akureyri and Ísafjörður.
There are numerous airports nationwide, with Keflavik Airport and Reykjavik Domestic Airport being the most popular. Eagle Air is an airline that exclusively offers domestic flights within Iceland. Flights depart from Reykjavik Airport, with some also departing from Keflavik Airport.
Prices for domestic flights can vary depending on the season, with an average price of $215-$250 per adult and $150 per child. Domestic flights can be a practical solution for those with limited time or specific destinations.
Ferries in Iceland
Ferries are not the main mode of transport in Iceland, but they offer a unique way to cross rivers and fjords. They can act as a shortcut to many routes around the island and provide an interesting outing. Several ferries are available, such as:
Some ferries allow vehicles on board, while others require leaving your car in the parking lot. Ferries usually have limited operating hours, so checking their schedules beforehand is essential. The cost of ferries varies depending on the route and time of year. Still, you can generally expect to pay around $35 per person and vehicle.
Alternative Transport in Iceland
Other options exist for those who don't want to use public transport in Iceland. E-scooters, bicycles, and walking are all excellent alternatives for sustainably exploring Iceland. Here is what you can expect from each:
Take a E-Scooters
E-scooters are a new and convenient mode of transport in Iceland, with Hopp Scooter Rental being a popular option for electric scooter rentals. With 3000 scooters nationwide, tourists and locals can easily rent scooters in main cities such as:
Reykjavík
Akureyri
Selfoss
Hveragerði
Akranes
Renting an e-scooter costs around $1 to unlock and $0.25 per minute afterward. While the max speed of the scooter is 25 kph/16 mi, it may vary depending on the inclination and battery status. E-scooters provide a fun and eco-friendly way to explore Iceland's cities, making them a popular choice for those looking for an alternative mode of transportation.
Rent a Bicycle
Renting a bicycle is a popular way to explore Iceland, especially during the warmer months. While it may not be the most efficient way to travel, it can be a great option for those looking for a more eco-friendly and active experience. Bike rentals typically cost around $110 daily, and multi-day tours range from $1200 per person.
It's important to note that road conditions can be tricky to navigate, so it's best to stick to well-maintained bike routes. Additionally, public transport in Iceland is limited, so renting a bike can be a convenient option for getting around smaller towns and cities.
Walking in Iceland
Walking is a great way to traverse the cities if you're using public transport and are not in the mood for taking an Iceland bus. For the 14th consecutive year, Iceland has been named the safest country in the world by GPI Global.
This means that walking in Iceland is not only a pleasant experience but also a safe one. It is also not uncommon for people to pick up a hitchhiker. While it may not always be the fastest way to get around, you'll likely meet some interesting locals.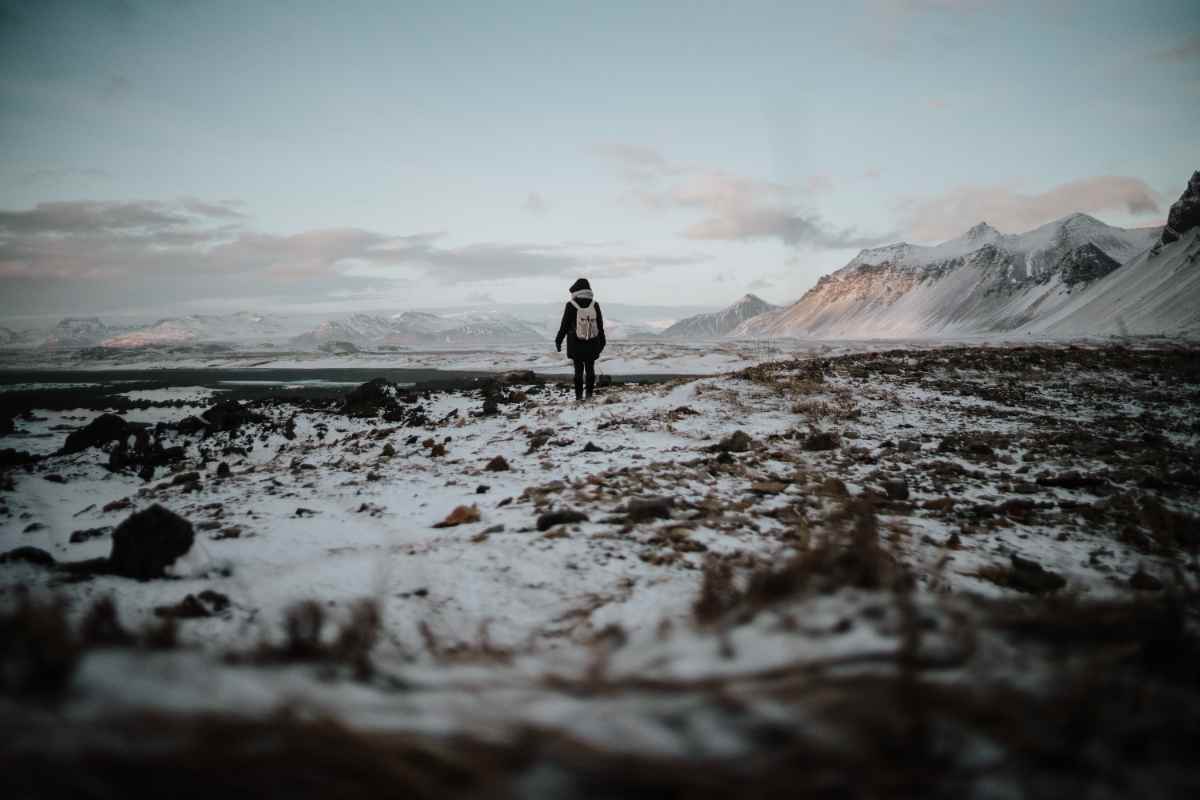 The Diversity of Transport in Iceland
Transport in Iceland offers something for everyone. Whether you're looking for an affordable and efficient way to get around or a unique experience, there are many ways to explore this beautiful country.
From public transport in Iceland to alternative transport options such as scooters, bicycles, and walking. No matter what you choose, it will surely be an unforgettable experience. So, what are you waiting for? Get out there and explore the land of fire and ice!