Stunning sights is the name of the game in Iceland. Being on par with the magnificent glaciers and the overall stunning nature, a black sand beach in Iceland is a must-visit for any self-respecting tourist. Mystic locations, treacherous waters, abandoned airplanes. Here, you can come across almost anything.
White beaches, coconut drinks, and tropical weather. Isn't that the life? Not for us. We want black beaches, a sturdy Viking mug, and the arctic wind to greet us as we gaze upon a land of wonders. If you are in an adventurous mood like us, read on for the best black sand beaches you can find in Iceland.
Why the Beaches are Black
Even though we would like to claim otherwise, places like the black beaches in Iceland can be found in other countries too. These kinds of beaches are made up of volcanic sand, which is made of a type of rock that you mostly find around volcanoes. This rock is Basalt and goes from being an angry red river of lava to a breathtaking beach when the lava cools down, hardens, and eventually, gets weathered down to fine sand by the coastal weather.
As you may have heard, Iceland happens to have a volcano or two. Or three. More like 130 if we're being honest. This country is basically a huge network of volcanoes that have been here for the last 60 million years, just expanding the coastline and prepping for tourists to get the ultimate picture of a black sand beach in Iceland.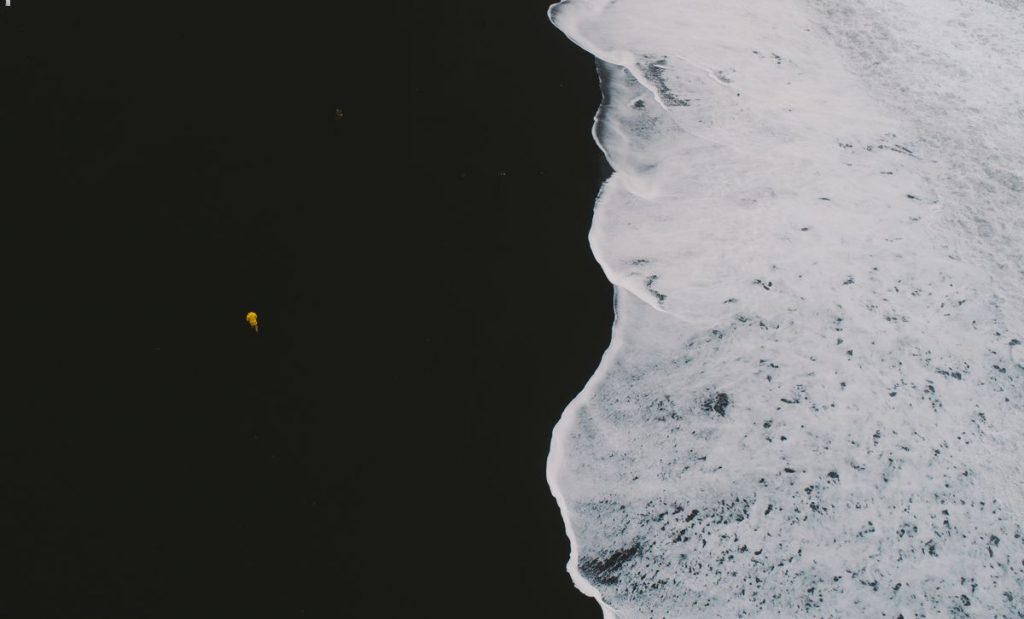 The Most Famous Black Sand Beaches
With this volcanic activity on the island, it isn't hard to find a black sand beach in Iceland, so grab your campervan and check out this list of beaches to visit.
1. Reynisfjara
The most famous (and notorious) black sand beach in Iceland is Reynisfjara. This beach is next to the town of Vík, which is the southernmost settlement in Iceland. It also happens to be the warmest place in Iceland. Reynisfjara is considered the most beautiful beach in Iceland and one of the top 10 most beautiful beaches in the world. Visiting Reynisfjara is one of the best things to do in Iceland and should be your number one stop if you are looking for the best, classic pictures of a black sand beach in Iceland.
Reynisfjara is close to Iceland's largest and most volatile volcano – Katla. It lies dormant and rumbling under the Mýrdalsjökull and is restless to the point that the people in Vík regularly have volcano drills to prepare for an eruption. Perhaps the beach is a result of this angry giant or one of its close friends?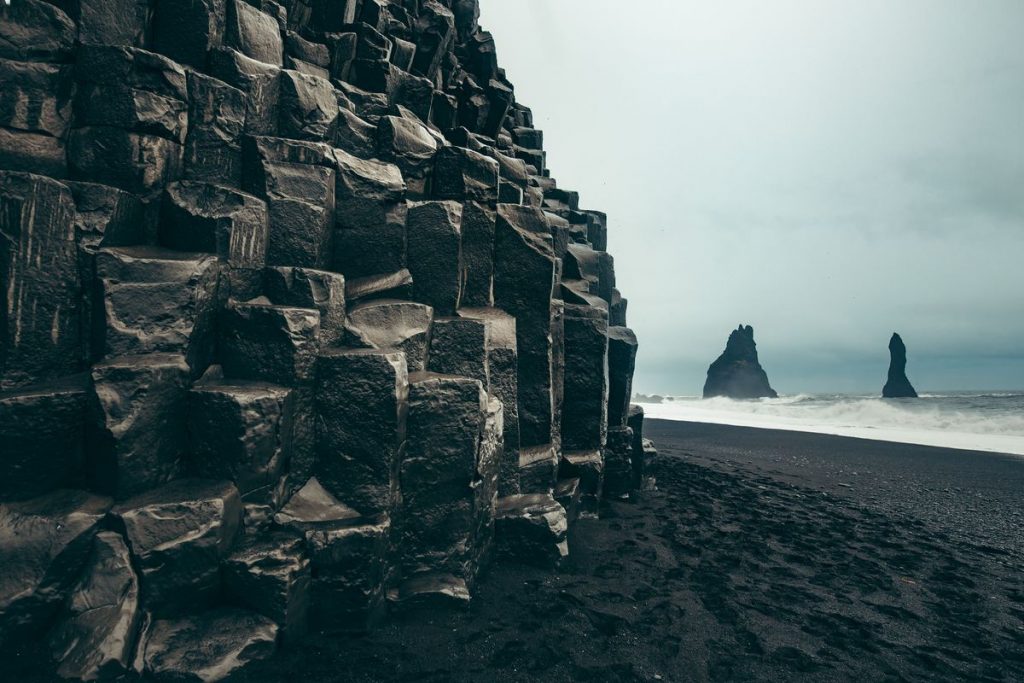 You can easily get to this wonderful beach when you're traveling along the Ring Road 1. The road literally goes through the town, so it's easy enough to just pop in on the beach for a visit. You can also join a multi-activity tour around the South Coast that will include this renowned black sand beach. Up to you!
2. Sólheimasandur
Another beautiful beach is the Sólhemiasandur. Not the most photogenic beach in terms of classic pictures, but this spot holds a big, wing-clipped secret. This is the black sand beach in Iceland where the American transport plane crashed in November 1973 whilst making a supply run. We would like to add that everyone survived the crash.
This plane is roughly an hour's walk from the parking lot (in the sand, nonetheless) in one of the remote areas of the beach. It has been the backdrop of several movies, advertisements, and music videos worldwide. If you want a post-apocalyptic picture in the volcanic sand, you should go to this black sand beach in Iceland for an amazing picture.
Sólheimasandur is close to Reynisfjara and the Ring Road 1 lies almost directly on top of the beach. This makes it a perfect stop for an afternoon, or a pre-lunch, post-apocalyptic scenery stop.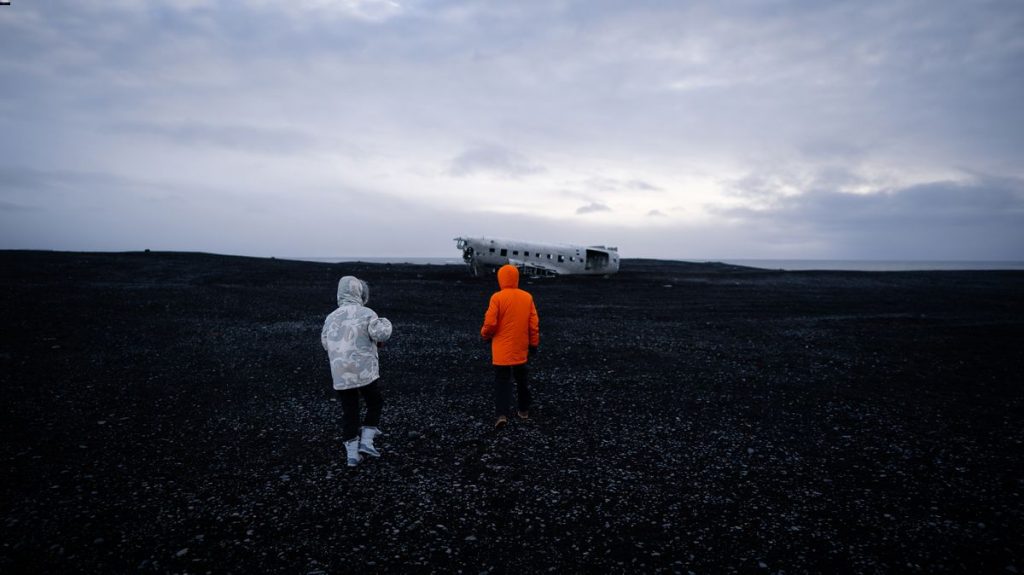 3. Diamond Beach
Next to the beautiful Jökulsárlón, you can find Diamond beach. The popularity of this place is shown in the fact that it doesn't have an Icelandic name, but rather an English one. If you feel like the contrast of light and dark isn't prevalent enough on any other black sand beach in Iceland, you should get a look at this volcanic sand.
Nestled in the black sand, you can spot huge chunks of ice that resemble diamonds. These chunks are washed ashore as they break off from the larger icebergs in the glacier lagoon. This place also offers a unique chance to see the volcanic sand from the water. You can take boat tours on the lagoon formed by the runoff from Vatnajökull, the largest glacier in Europe.
Like the first three beaches, this one also lies almost directly underneath the Ring Road 1 and can easily be a part of an Iceland road trip. The contrasts between the pure ice and the volcanic sand make for amazing photos, and the possibility to cruise among the huge floating icebergs are both good reasons to pay this beach a visit.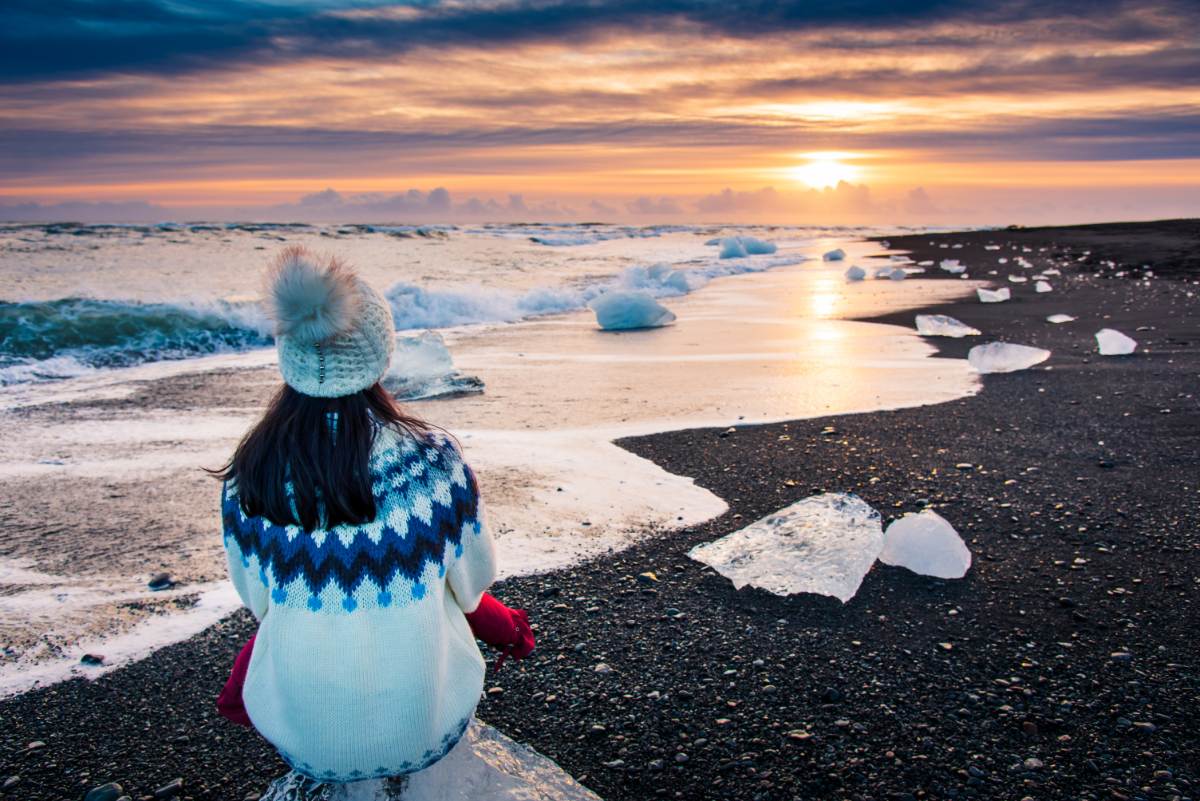 4. Stokksnes
If you go further up the east coast, you can reach a scenery that might as well be taken straight out of a fantasy saga. Here, you will find a rugged landscape with one of the most stunning views of a mountain you will ever see. Vestrahorn mountain reaches 454 straight up from the beach with steep mountain sides.
If you are looking for a stunning black sand beach in Iceland that is a little bit off the beaten path, this is a great option. Nearby, you could also visit a Viking village that was built as a prop for a tv-show that never aired. It isn't that authentic, and is a little bit run down, but still well worth a visit for a classic Viking photo or two. You could also get up to the Stokksnes lighthouse for a great overview look of this amazing black sand beach in Iceland.
Stokksnes lies a little bit off Ring Road 1, as you will have to drive 5-6 kilometers to get to the beach and abandoned movie set.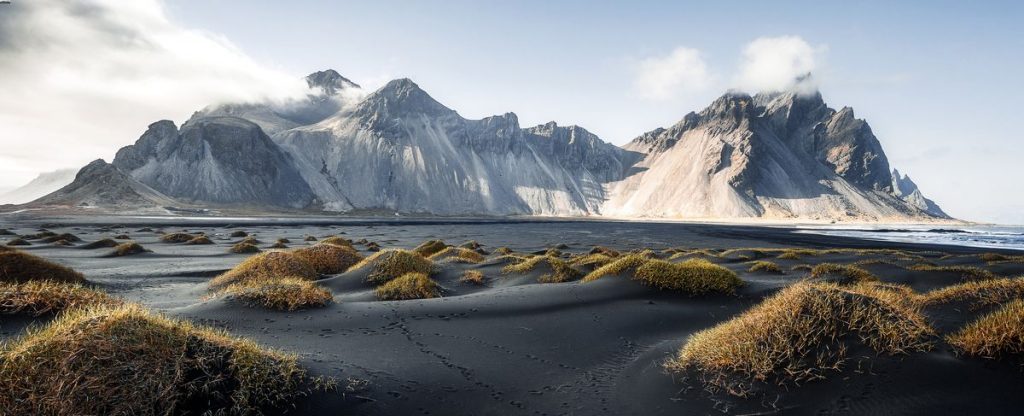 5. Djúpalónssandur
If you are on your way west instead of east, you should take a tour of the Snæfellsnes peninsula and get to the westernmost part of this area: Djúpalónssandur. At the foot of Snæfellsjökull, we find this idyllic beach after a long walk through a stunning lava field.
At this beach, you could witness the tragic remnants of a British fishing ship (Epine GY7) that shipwrecked in the nearby waters in 1948. Unfortunately, many fishermen lost their lives in this accident, and the metal pieces that are scattered along this black sand beach in Iceland are left and revered as a monument to those who perished.
You can also see the ancient lifting stones that fishermen used to test their strength. As a testament to the Icelandic dark humour, they are named Amlóði (useless), Hálfdrættingur (weakling), Hálfsterkur (half-strong) and Fullsterkur (full-strong). Amlóði weighs roughly 23 kg and Fullsterkur weighs roughly 155 kg. You are only half strong if you can lift the Hálfsterkur stone at 100 kg, apparently.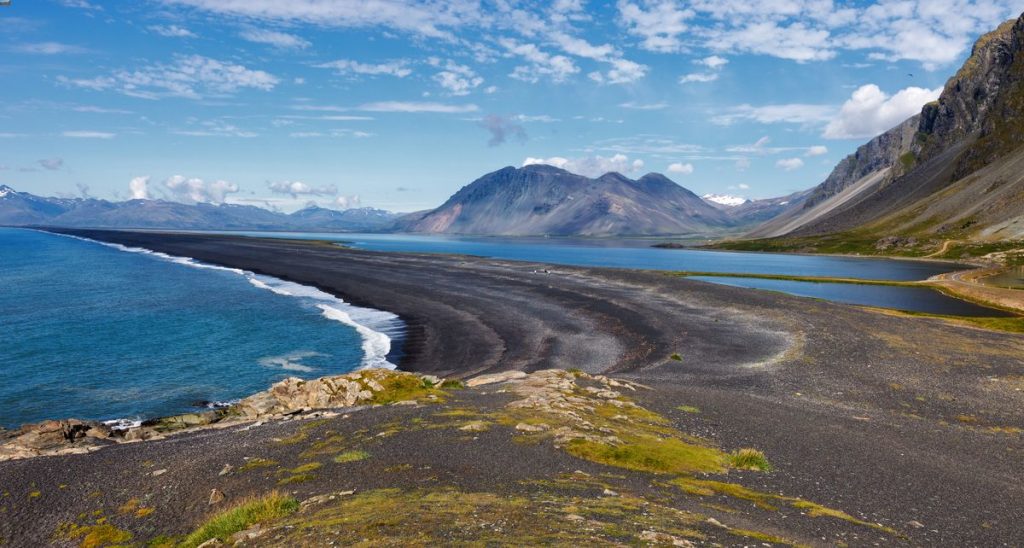 6. Mývatn
If you are in the mood to go to a beach that you can actually enjoy like a beach and not fear for your safety, Mývatn is the place to go. Around Lake Mývatn, you can get to a black sand beach in Iceland that allows you to take a swim and enjoy the beach just like any other, only darker, and most likely colder.
This is also an excellent spot if you are in the northern part of Iceland and want to enjoy the volcanic sand with younger members of the family. You can find black beaches all around this lake and it is comfortably close to the northern part of the Ring Road 1.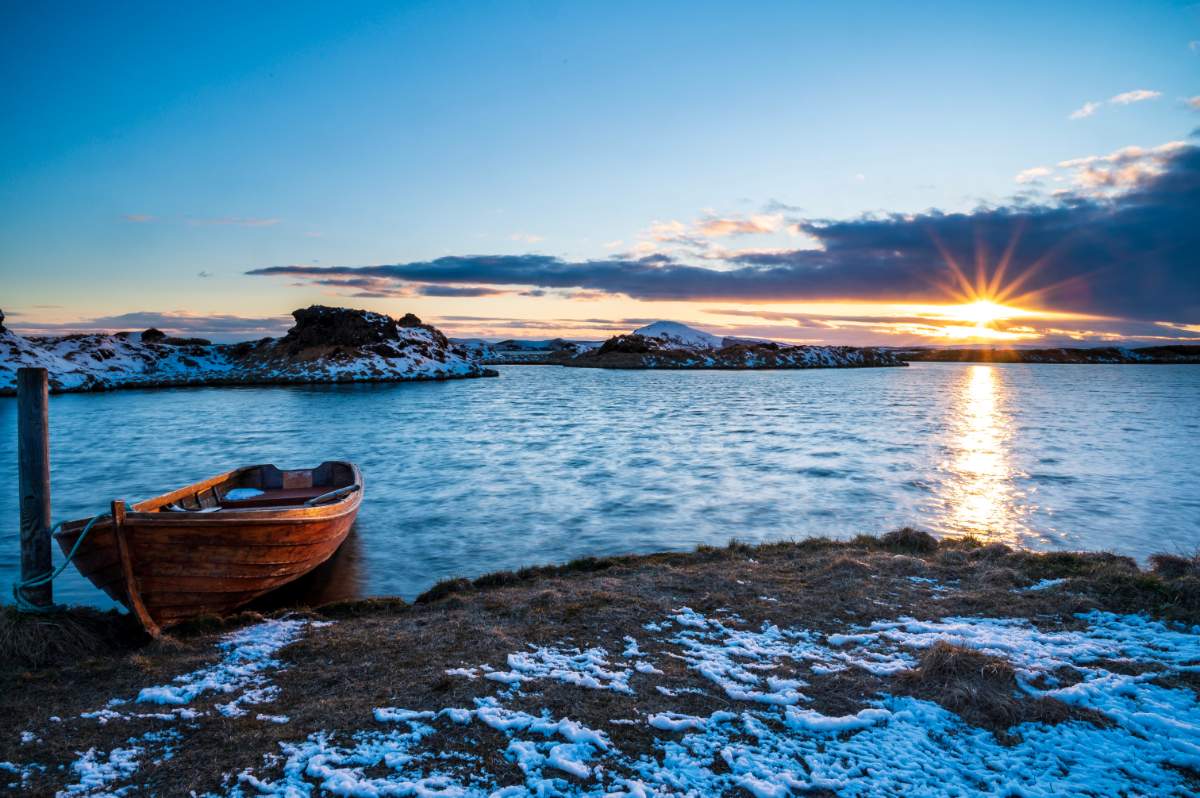 7. Seltjörn
This is an alternative that suits the ones who are not in the mood to go any long distance to see a black beach. Seltjörn is situated just 10 minutes of driving from Reykjavík and is, unfortunately, more grey than black, but it is still a comfortable alternative to driving more than an hour, as is the case with many of the other beaches.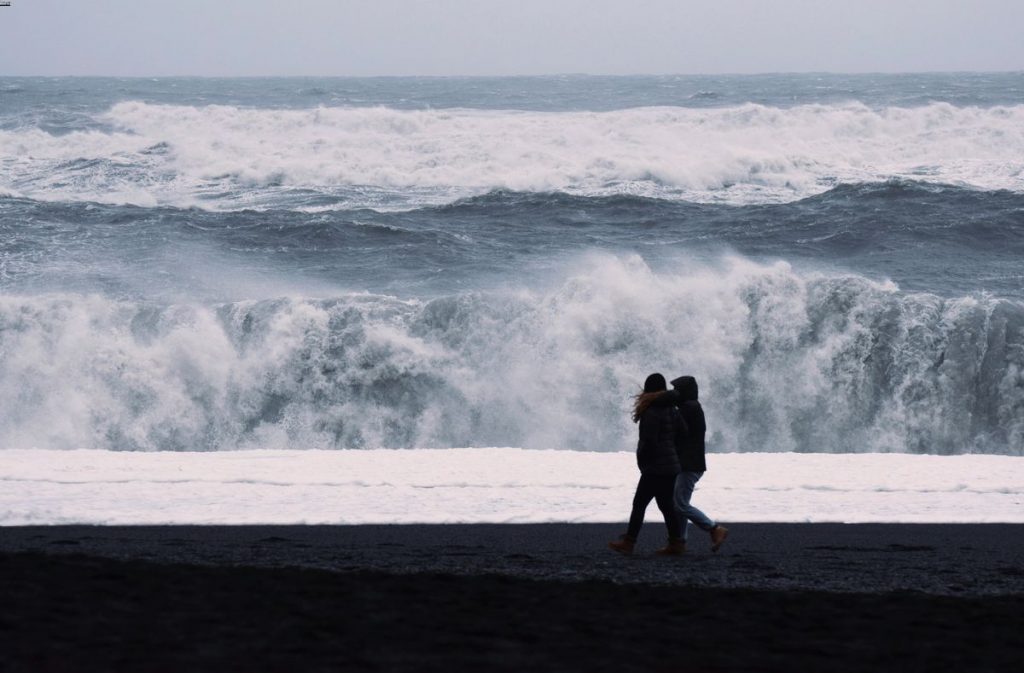 Safety at a Black Sand Beach in Iceland
In general, the Icelandic coast is treacherous and should be treated with respect. That means that you shouldn't go into the waters if you're not sure that it's safe. The strong currents of the North Atlantic are relentless and can easily sweep you away, even if you're standing only hip-deep.
Often referred to as "sneaker waves", some waves will come out of nowhere and hit the beach much further up than other waves. You can spot sneaker waves as they come, which is why the most important tip to avoid this is to never turn your back against the ocean and always keep a safe distance from the waves.
A testament to this strength is Reynisfjara who claims the lives of a couple of tourists every year. These waters are no joke and emphasize the importance of reading signs, listening to guides, and overall just being vigilant.
So pack your suitcase, grab your motorhome rental in Iceland, check out these tips and hit the beaches of the island!