For a fairly small island, there are a lot of things to do in Iceland. So much so that it's often a struggle to decide what should be on your trip's itinerary. But don't worry, our article on top things to do in Iceland can serve as the ultimate inspiration.
Whether you're an adrenaline junkie, someone who just wants to be at peace in nature, a history buff or the type to lazy around the pool – Iceland has all this and more. Here are some of the things not to miss on your next trip:
1. Take a Hike
This is one of the best things to do in Iceland if you want to immerse yourself in the astounding beauty of this country. Hiking trails can be found all over the island and varies in terms of the fitness level, skill and experience required to take them on. You can also choose between a day hike of just a couple of hours or whether you want to do a proper multi-day track. Some of the hiking trails that come highly recommended are:
Mount Esja, Moderate Difficulty Level, About 3 hours, 25 km from Reykjavik

Arnarstapi Cliff Walk, Easy Difficulty Level, Under 1 hour, The Snæfellsnes Peninsula

Blahnúkúr Brennisteinsalda Loop, Moderate Difficulty Level, About 6 hours, Landmannalaugar

Hvannadalshnúkur, Hard Difficulty Level, About 15 hours, Skaftafell

The Laugavegur Trail, Moderate to Hard Difficulty Level, About 4 days, Icelandic highlands

Jökulsárgljúfur Canyon, Very Hard Difficulty Level, About 2 days, Northeast Iceland

Víknaslódir Trail, Moderate Difficulty Level, About 3 days, East Iceland

Hornstrandir, Moderate Difficulty Level, About 4 days, Westfjords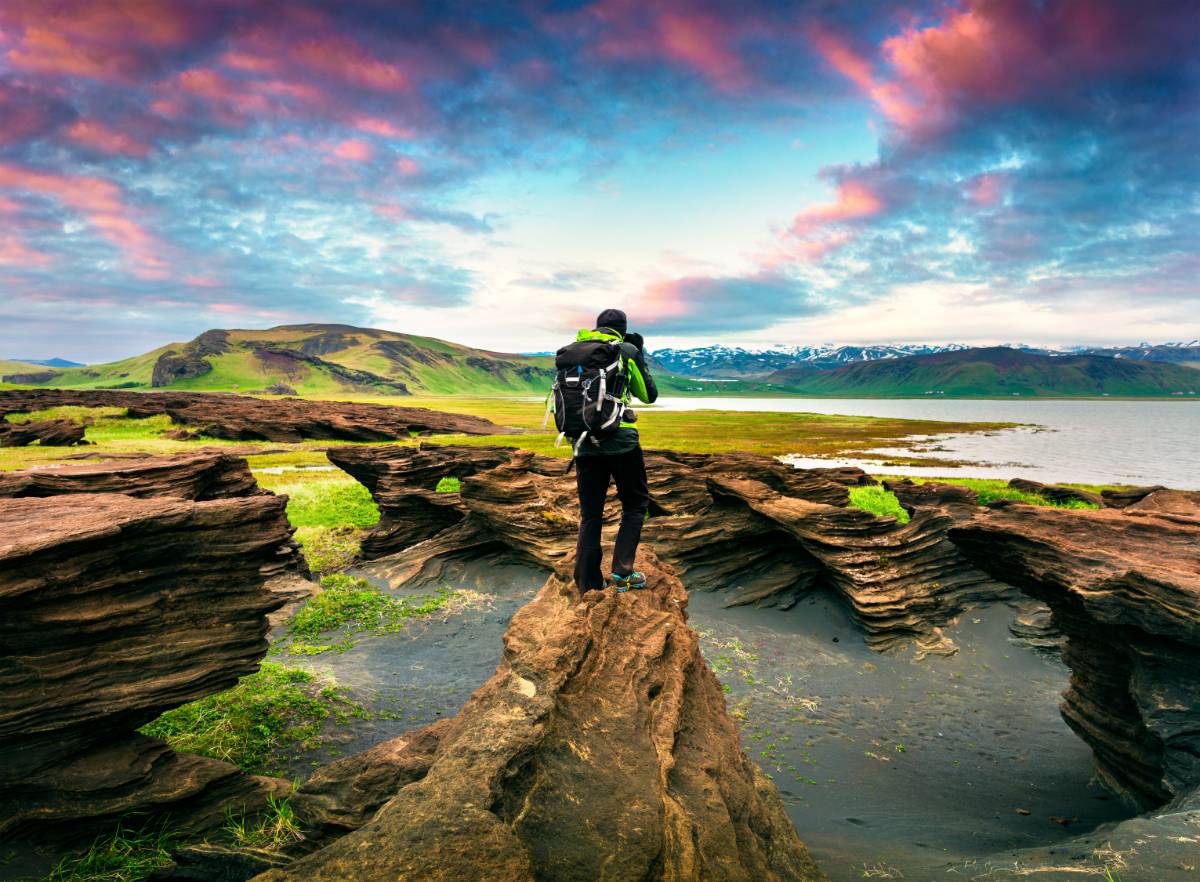 2. Visit the Lava Caves
Iceland is the Land of Fire and Ice and there are many unique landscapes and formations that are created when these two elements meet. The lava caves are the underground railroads that send the lava flow of each eruption rushing throughout the island. There are quite a few impressive lava caves on the island that are not to be missed. Some include:
3. Go Chasing Waterfalls
The infamous TLC song that advises one "don't go chasing waterfalls" might be because they were overwhelmed by the sheer amount of them Iceland has to offer. In fact, Iceland boasts 10 000 of these powerful water displays. These are some of the must-visit falls on your next trip and what makes each so unique:
Hengifoss – This waterfall looks like something from an alien movie. Water pours over the black basalt backdrop, but with red veins of clay segmenting the rock.

Dettifoss - It is the most powerful waterfall in all of Europe with the sheer volume of water rushing over its edges: 193 000 litres per second! Others just like to visit the magnificent location that was featured in the Prometheus movie.

Seljalandsfoss – This is a beautiful tall waterfall, but its claim to fame is its photo opp; you can walk and stand behind it.

Svartifoss

– Another basal column backdrop wraps itself around this waterfall, but the basalt columns are so unique and unusual that it almost gives one the impression of a pipe organ against the sky.

Dynjandi – This multi-tiered waterfall looks just like a wedding cake. Although not one of the tallest waterfalls (clocking in at 30 metres) the water rushing over seven rows of cliffs 60 metres wide is very impressive.

Glymur – It's the waterfall that holds the title of the highest falls in Iceland (a staggering 190 metres!)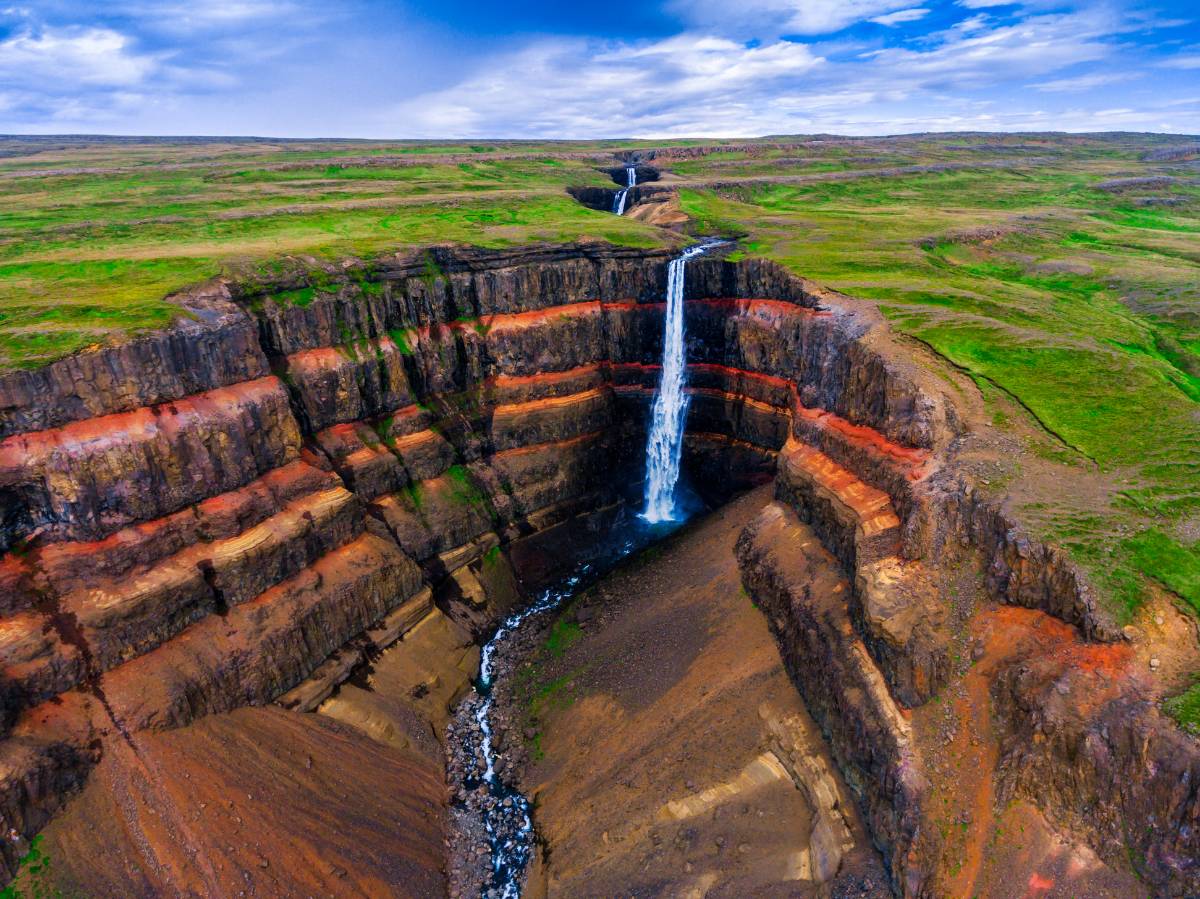 4. Explore Glaciers
Glaciers in themselves are incredibly remarkable. They are formed by snow melting and sublimation over centuries. Visiting a glacier in Iceland is an experience to remember. And as can be guessed from the name alone, it's one of the cool things to do in Iceland (pun intended). Some glaciers can just be viewed, others can be hiked and a few can be explored via snowmobile. Our recommended glacier stops are:
Vatnajökull

Langjökull

Snæfellsjökull

Eyjafjallajökull

Jokulsarlon

Myrdalsjökull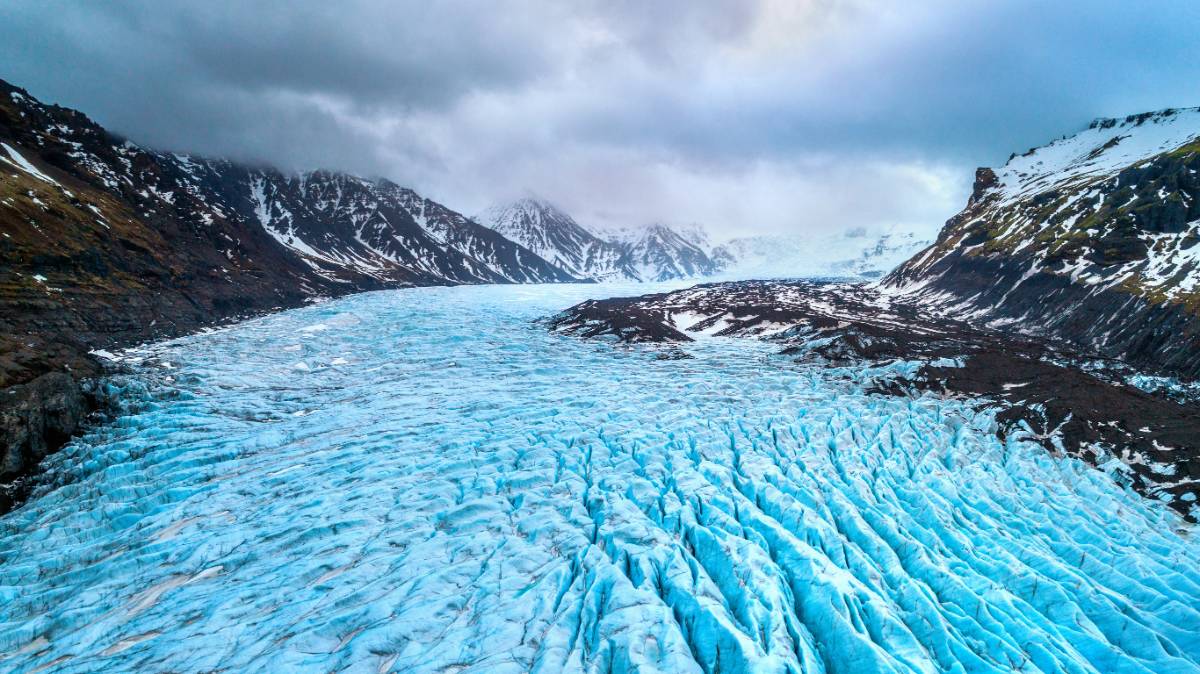 5. Watch Some Wildlife
Depending on which season you plan on visiting, watching wildlife is one of the best things to do in Iceland. You can go whale watching with many of the whale watching tour operators conveniently situated around the capital of Reykjavik. If you want to have the best whale watching experience Iceland has to offer though, your first stop should be Husavik whose claim to fame is as the whale watching capital of Iceland.
Whales can be seen all throughout the year in Iceland, but certain species are migratory. That is why it's recommended that you visit between April and September if you want to spot these majestic creatures. Some of the whales to look out for are the Minke whales, Blue whales, Orcas, Humpback whales and Sperm whales (the largest one of the bunch).
If you plan to travel to Iceland in the summer time you will also be able to spot some Puffins. These colourful birds that look a little like a festive penguin are nicknamed "the clowns of the sea" because of their odd look. These cute characters make Iceland their breeding grounds every year between May and August.
And if your Puffin spotting ever takes you to the Westfjords, you might also be lucky enough to spot the Arctic Fox that tends to hand out more where the cliff faces are covered with birds.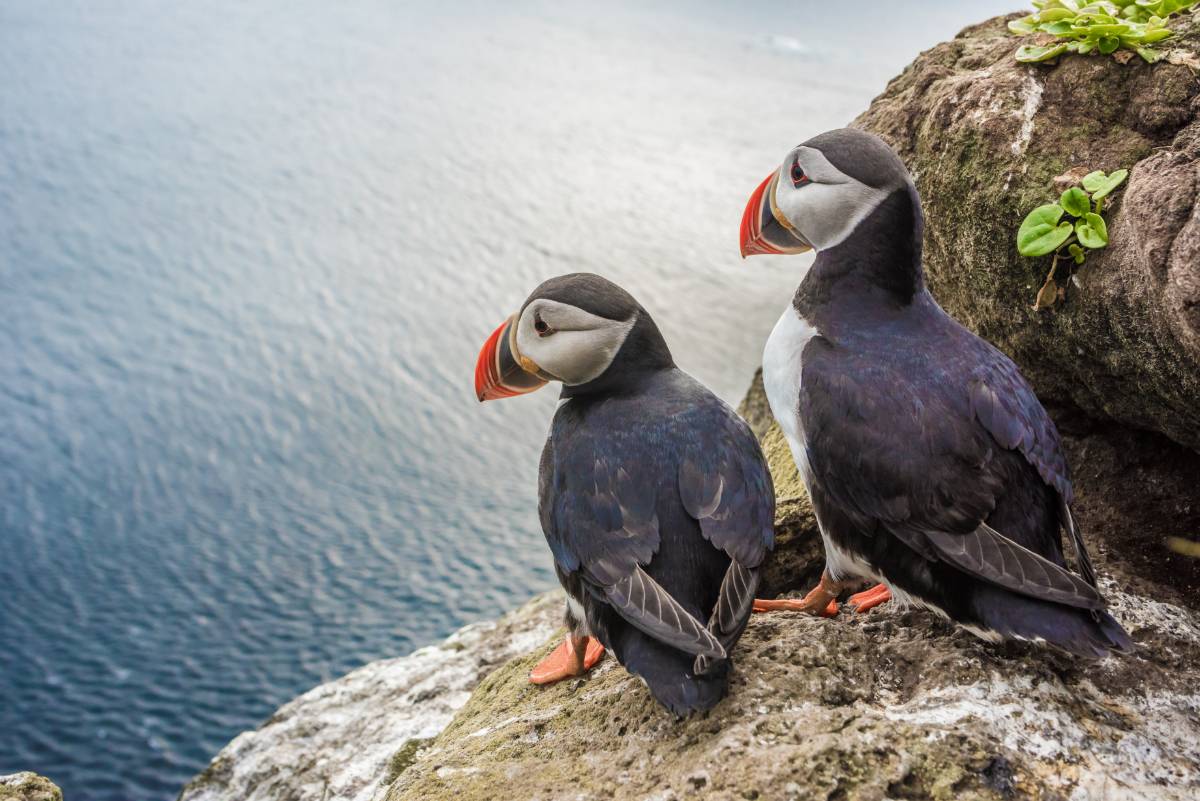 6. Visit Volcanoes
Iceland still has active volcanoes and it is expected that Iceland will have an eruption every 4 years. But with volcanoes being part of everyday life on the island, Icelanders are well-prepared for these events and the volcanoes shouldn't be a safety concern. Visiting one of these volcanoes is mindblowing – whether visiting one of the old or newly-formed craters. Some of these must-visit sites are:
Eyjafjallajokull (the latest eruption was in 2010)

Katla

Hekla

Grimsvotn

Askja

Hverfjall

Prestahnukur

Krafla
7. Take a Dip in the Hot Springs
With all this volcanic activity going on on the island, it's no surprise that things can get a little hot on this island of ice. And that includes the underground water supply. All over Iceland, one can find natural hot springs. Some are still as they were found in nature and others have been harnessed for commercial purposes with more modern infrastructure turning them into public pools.
Except for the obvious relaxation aspect, many swear by the medicinal properties of these hot springs (especially when it comes to skincare) because of how mineral-rich the water is. But whatever the reason - no matter the season or the temperature - taking a dip in one of the hot springs remains one of the top things to do in Iceland. Some of the most famous hot springs are:
Seljavallalaug

Reykjadalur

Grettislaug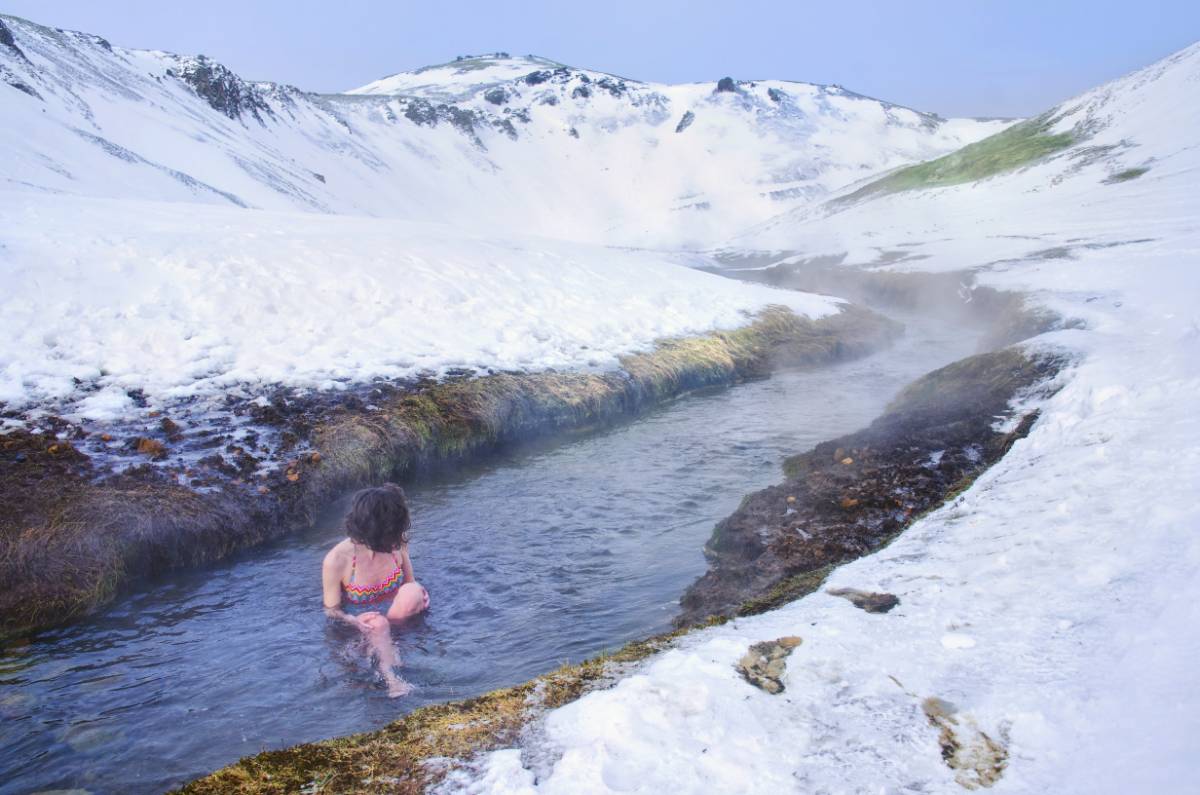 8. Go Camping & See the National Parks/Reserves
Iceland has three infamous national parks, the beauty of which is simply indescribable. As with most reserves, you are only allowed to camp within the designated campgrounds. This is true for Vatnajökull National Park and Pingvellir National Park. When it comes to Snæfellsjökull National Park, you will need special permission from the park to overnight there.
There are also plenty of other camping spots all over the island and is an excellent option if you want to keep your accommodation budget in check. By getting an Iceland Camping Card you can also get access to campgrounds all over Iceland for a family of 2 adults and 4 children for up to 28 days. Some of the other Iceland campsites that are very popular include:
Brennisteinsalda

Skaftafell

Skógar

Hofn
9. Drink an Authentic Iceland Brew
Icelanders enjoy a good beer just like anybody else, and it shows. There are many breweries all across the island that make delicious craft local beers that you'll struggle to find elsewhere. Some of the most popular breweries include:
If you'd like to mix it up, you can always opt for something such as the Reykjavik Beer Tours which is just an official and more organised pub crawl around the capital. It will allow you to taste a little of everything the Iceland breweries have to offer.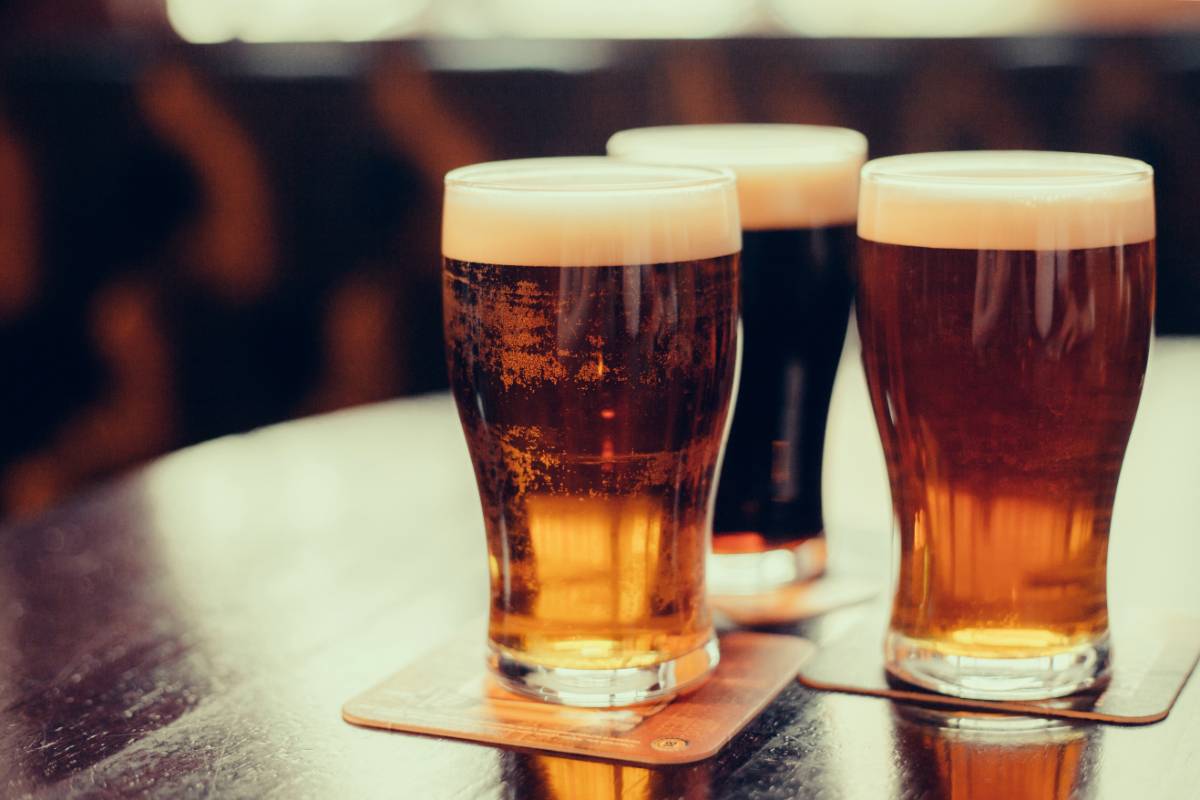 10. Take a Road Trip
We still think this is one of the best ways to explore the island and, let's face it, is one of the very cool things to do in Iceland. If you really want to road trip in comfort, rent a campervan. That way you are not bound by accommodation bookings and have a certain level of comfort no matter where you go.
Just keep in mind that certain roads in Iceland can only be accessed with a 4x4 vehicle, so whether it's a campervan or just a standard vehicle, please enquire from your rental company whether it's suitable for the route(s) you're planning on taking.
Iceland is known for its road trip routes, each with its own special sights and attractions along the way. These are just some of the main road trip routes to consider:
The Westfjords Way

The Arctic Coast Way
11. Marvel at the Architecture
With a historically rich country such as Iceland, one is bound to have amazing architecture. So, if you're someone who enjoys marvelling at what man has made throughout the ages and like to take a snapshot or two, these are the buildings you should visit on your trip: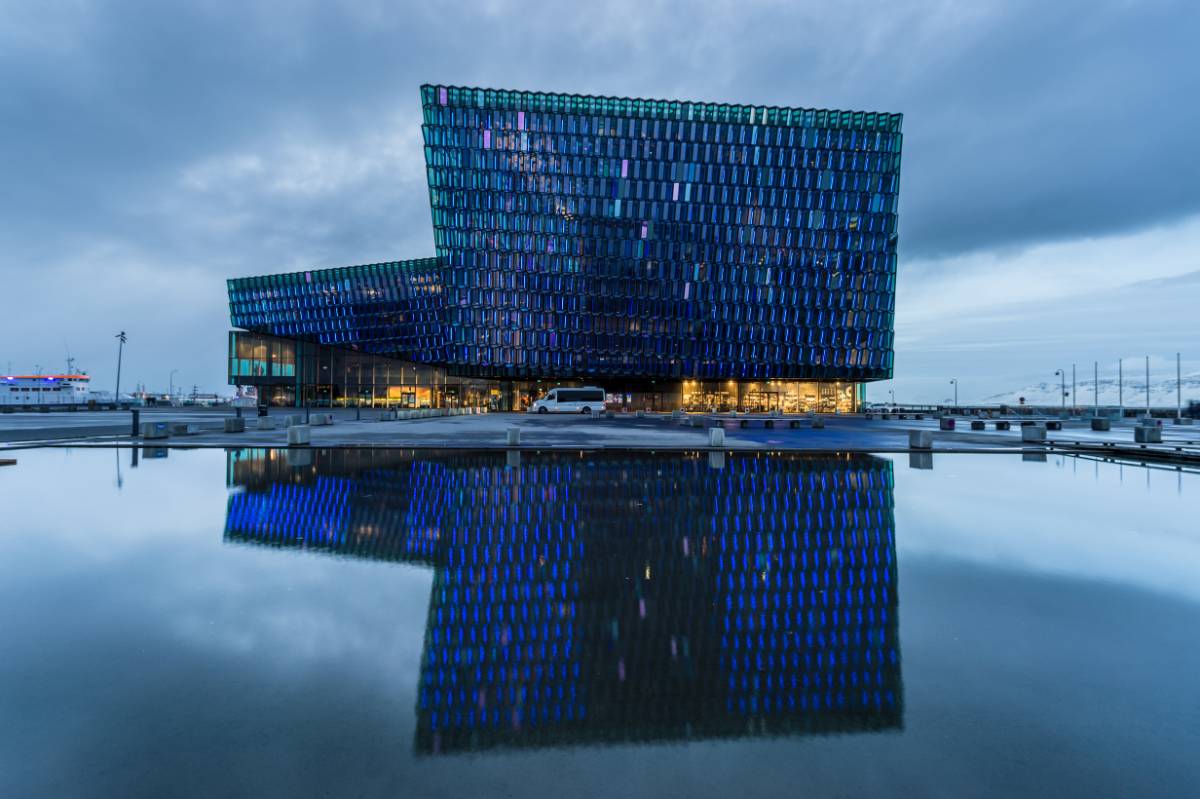 12. Spot the Northern Lights
The Aurora Borealis is a spectacular natural wonder and definitely falls under some of the unique things to do in Iceland. The Northern Lights seem to be colorful waves of light slithering over the night sky like serpents. But if this is on your bucket list, you need to choose your timing right.
Many visitors make the mistake of traveling to Iceland in summer and simply assuming that they'll see the Northern Lights. But even though you might get lucky sometime in August when the days start getting shorter, it's still not dark enough for the Aurora Borealis to truly come out to play. If the Northern Lights are on your wishlist, you'll need to visit the island in the winter season.
You also need to choose your location well. Simply follow the rule of thumb for viewing any heavenly bodies. You can't expect to see stars in all their splendor in the middle of the city with all its glaring lights, and neither can you expect to see the Northern Lights in these areas. That means that Reykjavik should probably not be your chosen viewing location. You'll need to venture to the more remote areas such as the Westfjords.
13. Walk on a Black Sand Beach
One of the unique experiences the Land of Fire and Ice has created is for visitors to walk on black beaches. These black beaches are caused by hot lava suddenly cooling when meeting the water, which turns the lava into black sediment. Over the years, this sediment is broken down by crashing waves and other outside elements to form black sand.
Black beaches are not your typical holiday beach and although you can take a dip in the ocean at some, many are too dangerous to go for a swim. But visiting one of these beaches is truly a magical experience even without donning your swimsuit.
A few of the black beaches not to be missed include:
Reynisfjara

Solheimasandur

Stokksnes

Diamond Beach

Dyrholaey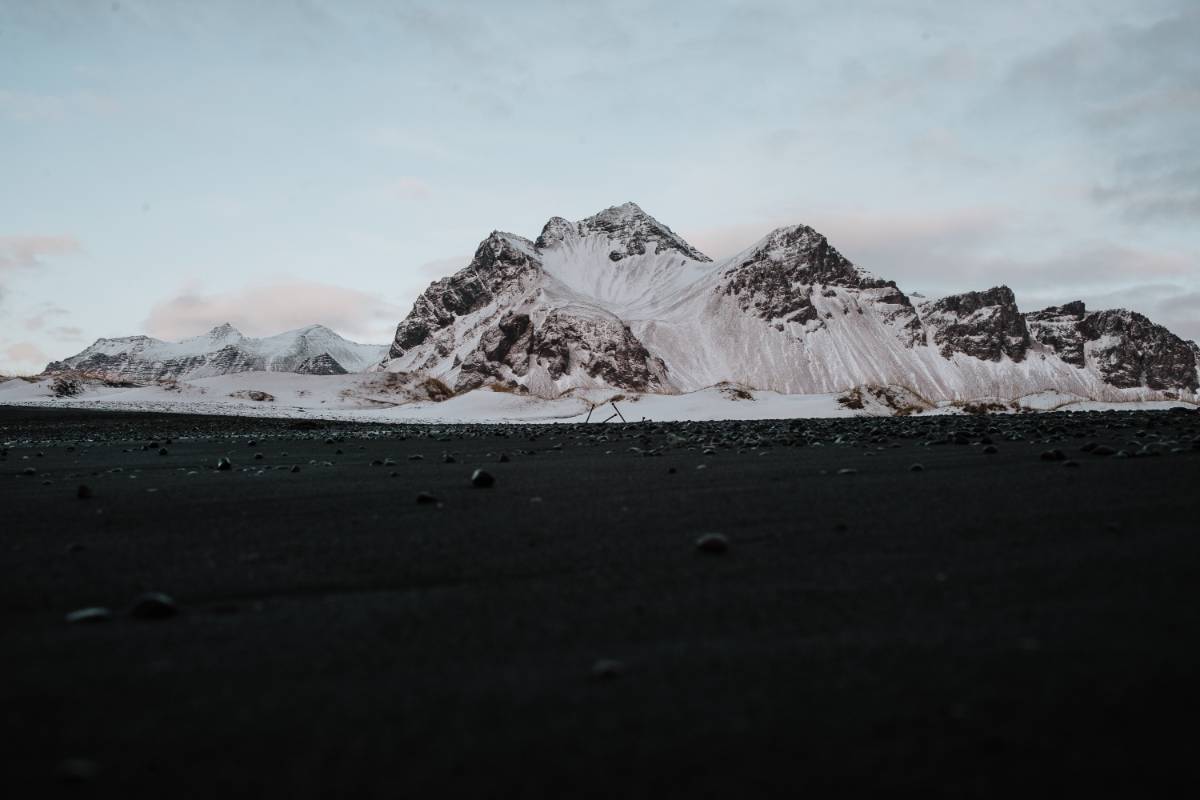 14. Visit a Museum
In a country with so many centuries of interesting history behind it, there's bound to be a museum or two and Iceland certainly doesn't disappoint with its 226 of them. One of visitors' favourite things to do in Iceland is visit the museums (some of which are quite strange). These are our top picks: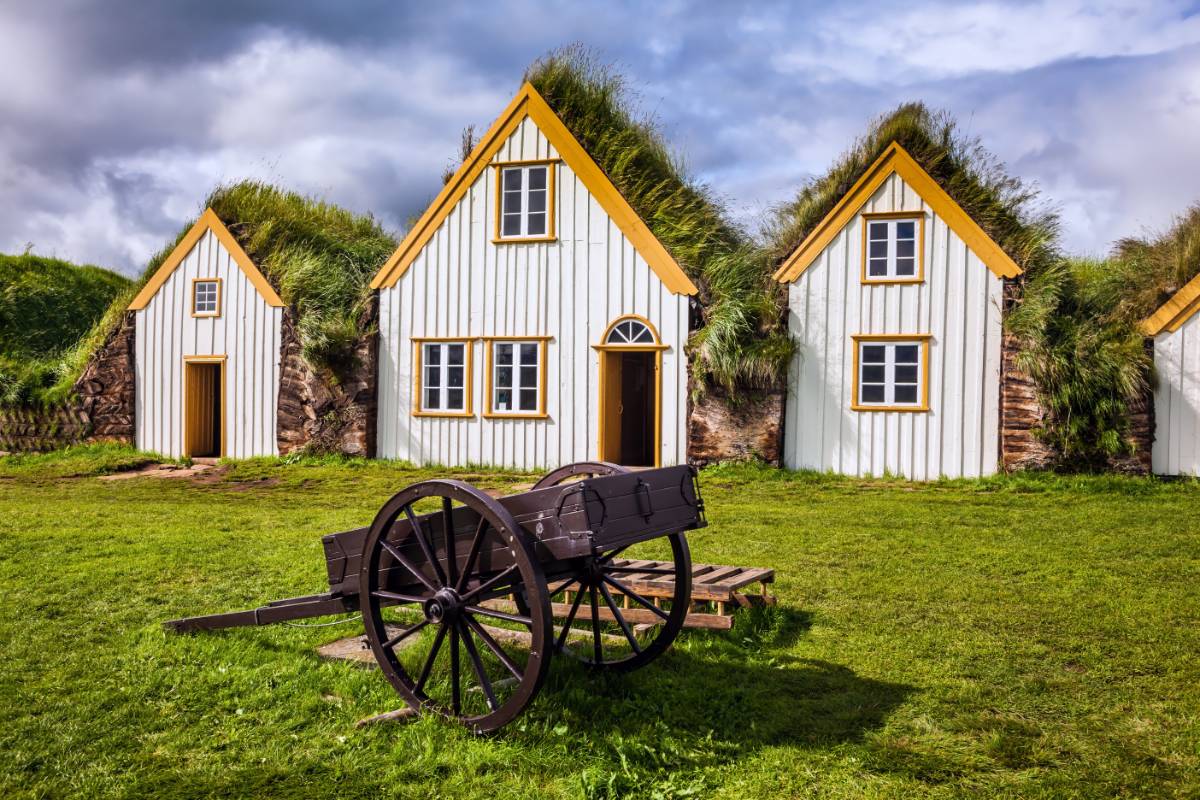 15. Dive Between Two Continents
One of the things to do in Iceland that you won't be able to do anywhere else is dive or snorkel between two continents. The Silfra Fissure is where the North American and Eurasian tectonic plates push apart to reveal an underwater wonderland.
If you wish to go diving here you will need to have all the required official certifications and skills. But if you want to go snorkelling to have a story to tell back home, the opportunity is there for anyone willing to take on the chilly water. But those brave enough (with a wet or dry suit) to have experienced this marvel say that it's one of the best experiences of their lives.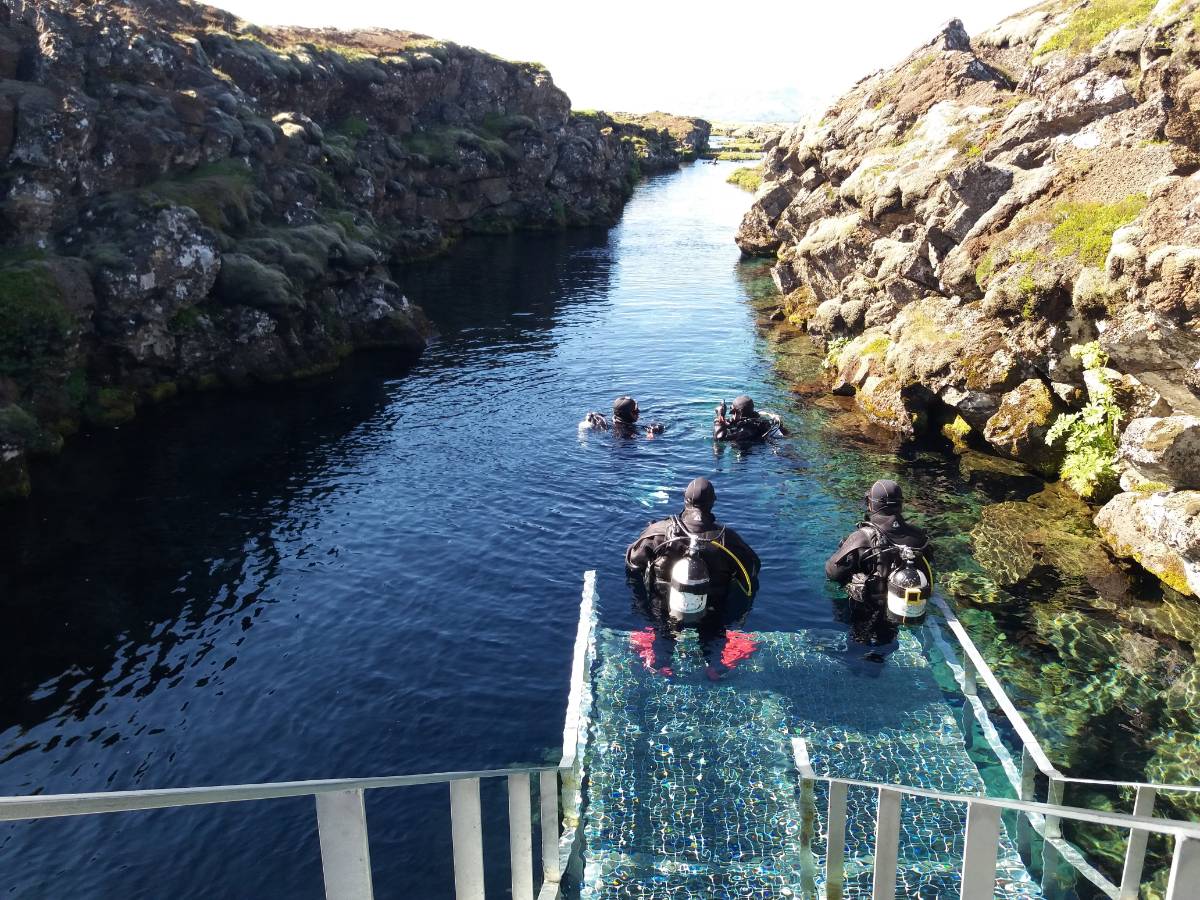 16. Marvel at Some Lighthouses
On an island, it's common sense that one will find a lighthouse in Iceland. But this country boasts a staggering 104! Whether you're a fan of the history behind these beacons of hope or enjoy marvelling at the architectural design of it – you'll find this and more when it comes to the lighthouses in Iceland.
One, the Thridarangar Lighthouse, is situated just a couple of kilometres from the Westman Islands and can only be reached by helicopter. A few of the most popular lighthouses to visit are:
Hopsnes

Grotta

Galtarviti

Akranes

Husavik

Reykjanes

Gardskagi

Knarraros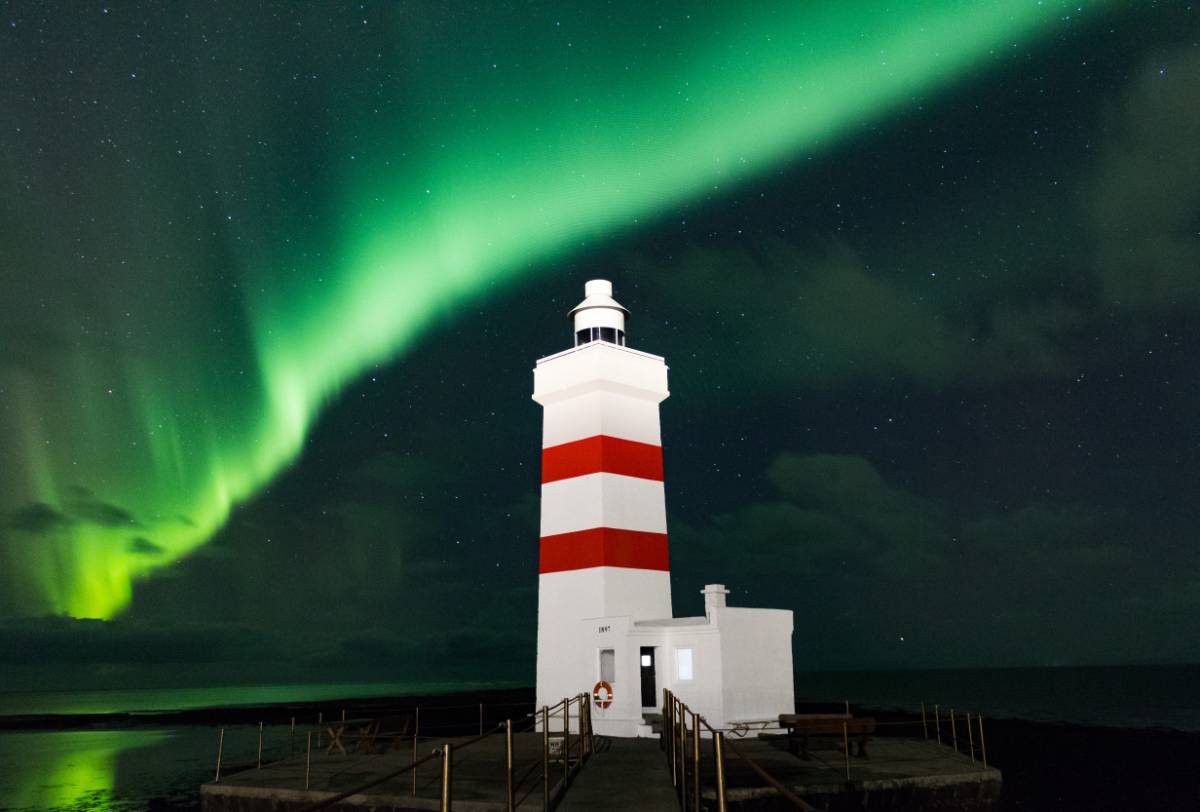 17. Explore on Horse-Back
Another way to explore the island is on horseback. There are plenty of horseback tours on offer all over Iceland. But these are not your usual horse trails. Icelandic horses are a breed of their own (literally). They have a special resilience to the Icelandic weather, have a wonderfully friendly nature and are infamous for their unique gait called a tolt.
The tolt is such a steady trot where the horse always has one hoof on the ground that it ensures a flawlessly smooth ride. So smooth, in fact, that it inspired an entire activity called the beer tolt. During a beer tolt, the rider clutches a pint of beer and at the end, not a single drop will be spilt.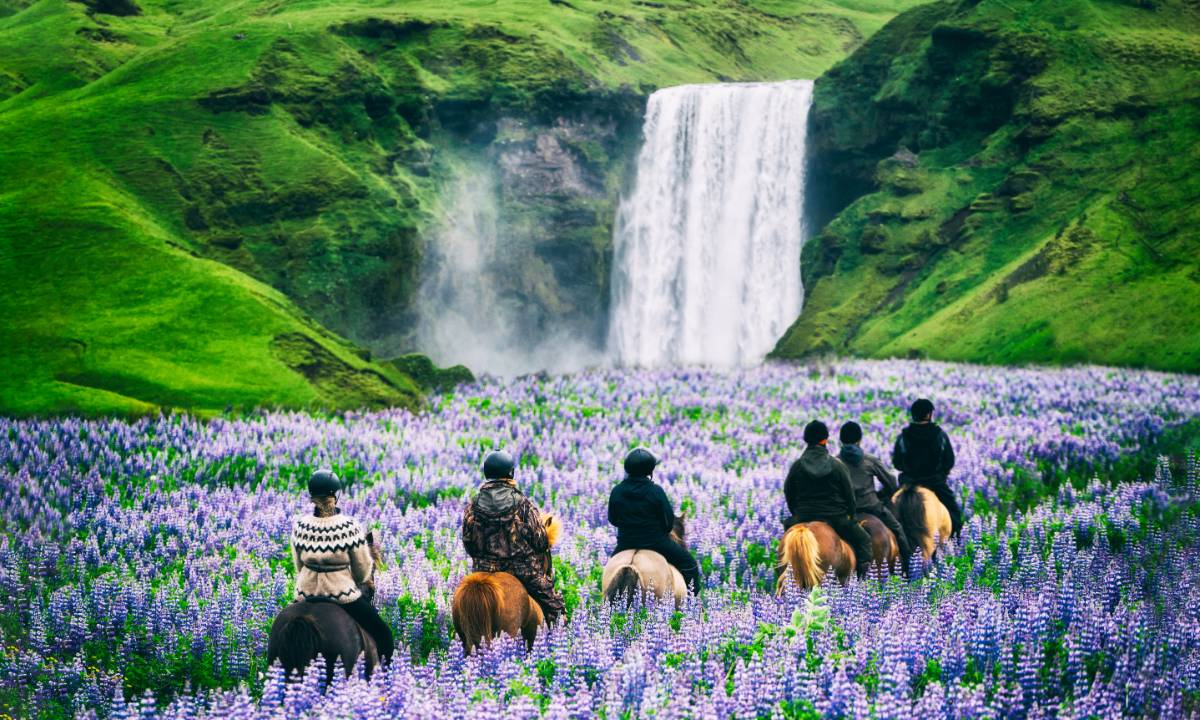 18. Festivals
Iceland has no shortage of festivities. And in a country that celebrates 15 banking holidays every year filled with festivals, one of the things to do in Iceland, especially in the summer, is definitely to stop by one of them. From music festivals (in ice caves!) to free buffets of fish, Iceland offers many unique festival experiences. Here are some of the festivals you don't want to miss: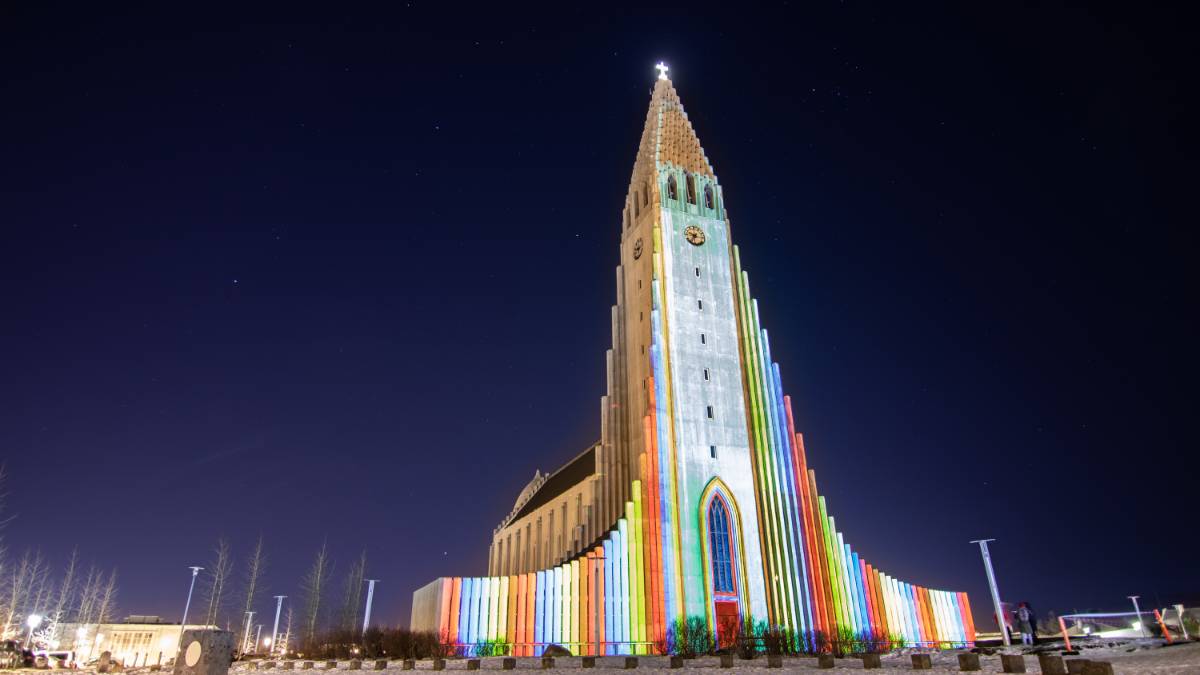 19. Walk in the steps of Vikings
If you don't feel like simply visiting a museum to hear about all things Viking, there are ways that you can literally walk in the steps of these warriors. Some of the cool things to do in Iceland include being able to take a ride on an authentic Viking ship.
The boat departs from the Old Harbour in Reykjavik and takes about 1.5 hours. You can also visit a living Viking town at Fotevikens where you can experience first-hand what a day in the life of a Viking looked like.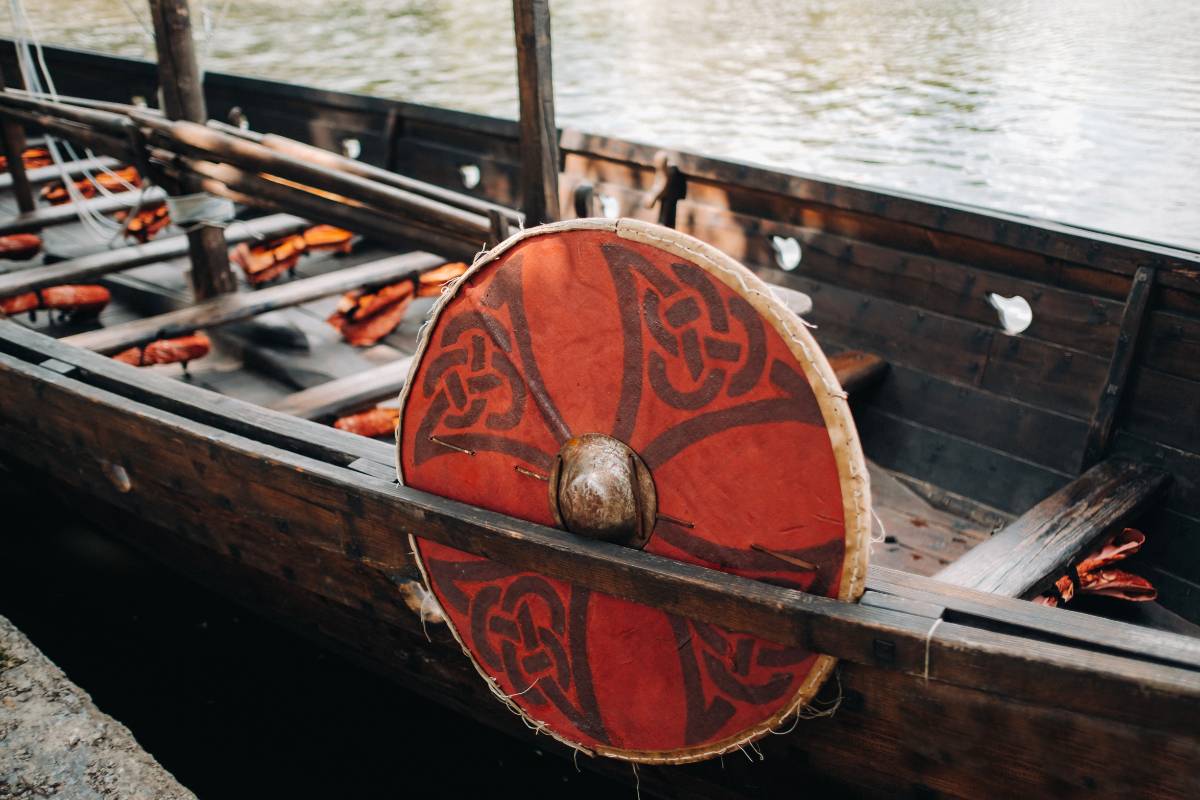 20. Go Elf Hunting
Elves are folklore that's engrained into the Icelandic culture. Although many Icelanders have let go of the belief that they really exist, they still respect the tradition of it and might almost play the part of a parent promoting Santa Clause to their children full-knowing that he doesn't exist.
But whether you believe the Icelandic hills really house these magical little creatures or not, it sure is fun to go elf hunting. There are quite a few spots known to be elf inhabited. These include:
The rocks in the town centre of Hafnarfjördur

The rock walls of Asbyrgi Canyon

The hill next to the town of Borgarfjördur Eystri (which is said to house the elf queen)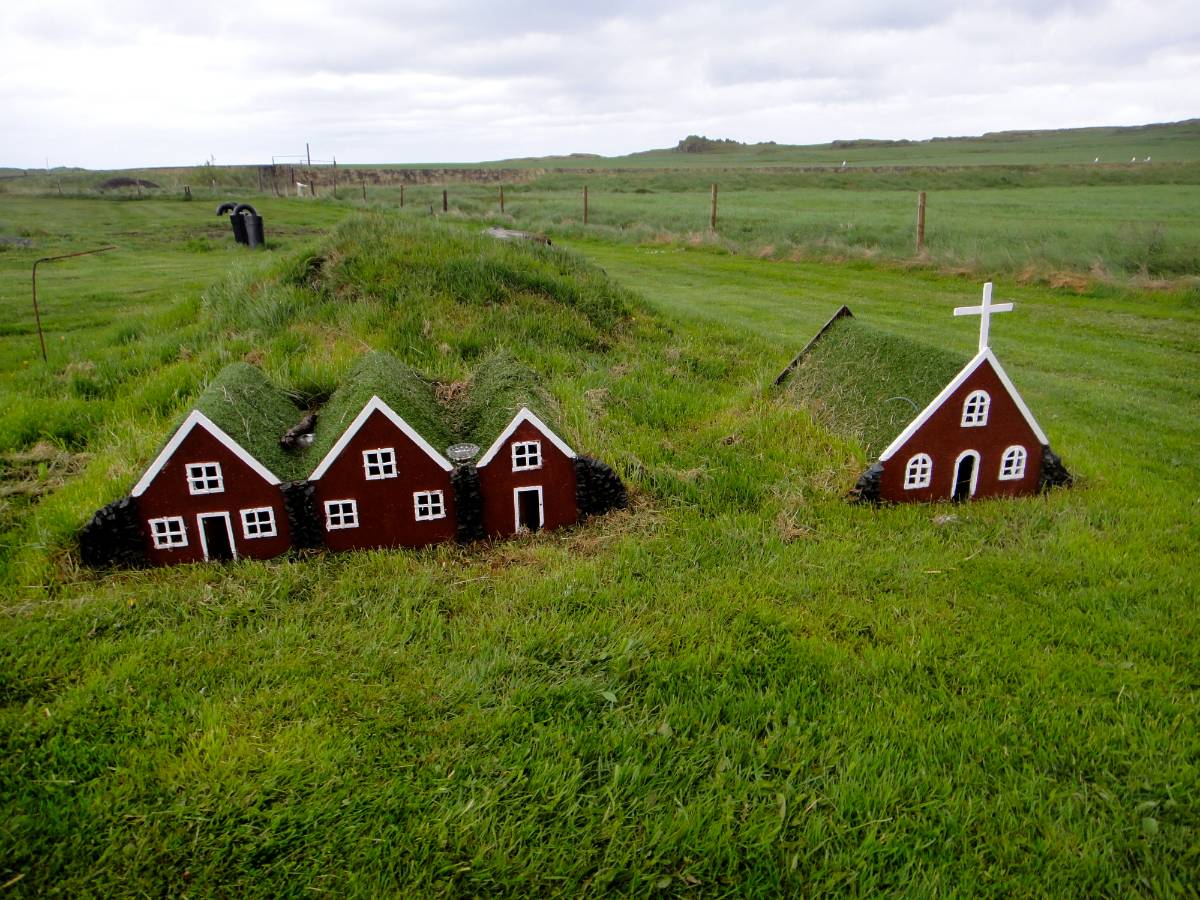 Final Thoughts
As you can see, there is no lack of things to do in Iceland. Whether travelling the North or the South of the island, in the summer or the winter, or whether you want a relaxed city stay or a jam-packed adventure trip – Iceland has something for everyone. By using our top things to do in Iceland list, you'll be able to properly plan your trip and visit the island at the right time for you to enjoy all the activities, attractions and events on your Icelandic bucket list.
Just remember to book in advance if you're planning on coming in the summer since things tend to fill up pretty fast during the summer months. Just book your accommodation or rent your campervan, buy tickets and reserve your spot on activities and you're well on your way to the trip of a lifetime.