Akureyri is often referred to as the capital city of the north. So if you're planning on exploring the northern parts of the island, the odds of you ending up in Akureyri is good. But why visit Akureyri in Iceland? Isn't it just another city like Reykjavik? And what is so special in the north of Iceland that people would want to visit?
Well, we reveal all, and you might be surprised at some of the answers. Read on to find out what you can look forward to when visiting Iceland's second-largest city.
Akureyri
For those who don't know much about our "capital in the north", here's a quick overview to get you up to speed:
Akureyri boasts a population of just under 20,000.
It spans an area of 125 square kilometers.
The city is located at the head of Iceland's longest fjord, called Eyjafjördur.
Taking the above-mentioned into account, it's not surprising that Akureyri is an important port and fishing center in Iceland.
Akureyri has an airport and many opt to fly to the north during the colder winter months when road conditions can become quite treacherous and many roads and routes in the area are closed.
Akureyri is just 90 kilometers from the Arctic Circle, and because it's so far north, it's one of the best places to experience the Midnight Sun phenomenon here on the island. The sun simply never sets.
The fact that Akureyri lies so north also makes it much colder in Akureyri than in the more southern parts of the island such as Reykjavik.
Akureyri is world-famous for its traffic lights, and it's got nothing to do with traffic laws or the amount of lights. The red lights in Akureyri are shaped like hearts!
One of the most famous residents of Akureyri, Matthias Jochumsson, was a poet who actually wrote the lyrics to Iceland's National Anthem.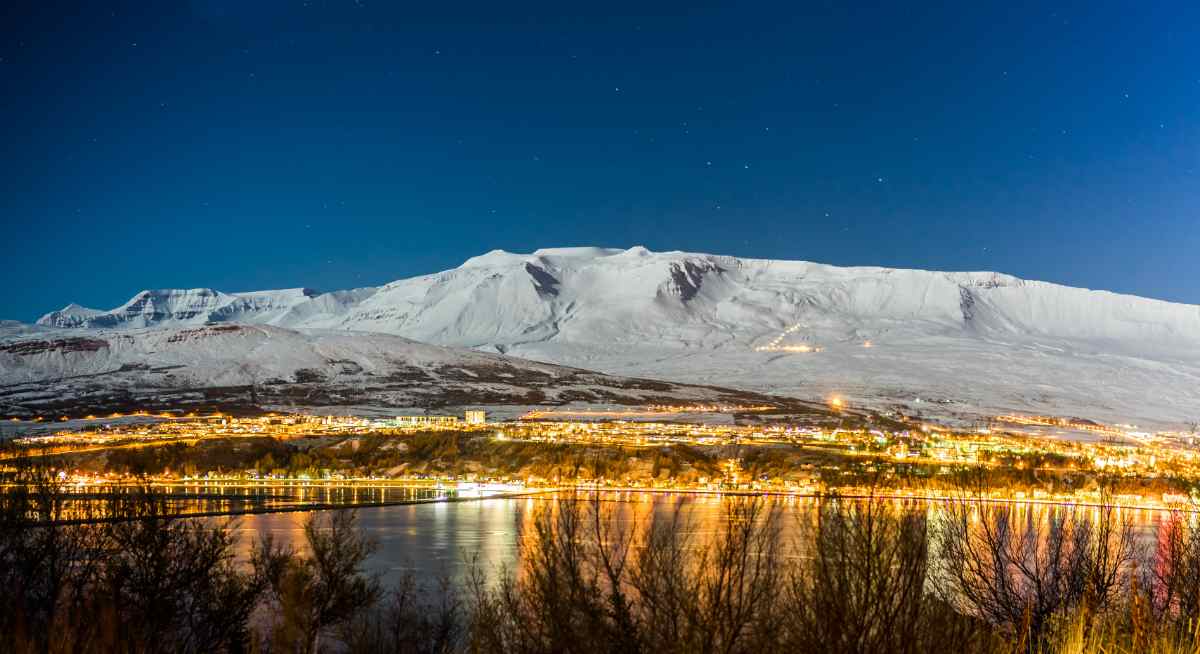 Top 5 Things to Do in Akureyri During Summer
You will find plenty of things to do in Akureyri during the summertime in Iceland, but please remember that summer is considered the peak season here on the island, so you'll need to book your spot or ticket well in advance to avoid disappointment. Here are a few things you need to add to your summer trip itinerary to Akureyri:
Take a Stroll in the Botanical Gardens
Summertime brings with it the best weather conditions to take a relaxing stroll in the Akureyri Botanical Gardens. The park has been open since 1912 and boasts more than 7000 species of plants.
If you get peckish during your excursion, you can simply grab a snack at the local restaurant, Café Bjork. The park is open from 09:00 to 22:00 (we've got plenty of extra daylight hours, remember?). And the best part of this activity is that it's completely free of charge!
Explore the Countryside on Horseback
The north is probably one of the most remote and untouched regions here on the island, and there is no better way to explore this incredible landscape than on horseback, especially if it's on the back of an Icelandic Horse. For those who do not know; Iceland actually has its own breed of horse called the Icelandic Horse, and they are quite famous for their characteristics and features.
These horses are more pony-like in their stature and have an incredibly friendly nature. During the colder months, they sport a thick, fluffy coat, and they can actually perform an extra gait called the tölt. But not only can you get to experience these magnificent creatures up close and personal whilst exploring the countryside of Akureyri, some horse riding tours even include a soak in a hot spring or meals made from locally sourced organic ingredients.
Travel Back in Time at the Laufas Turf Houses
The Laufas Turf Houses can be found just a couple of kilometers outside of the city and is a wonderful way of understanding how people in the area used to live. The Turf Houses were built in 1865 and are some of the best preserved of its kind. Today, thanks to the National Museum of Iceland, they even include farming tools for the ultimate immersive experience. It's definitely a fun outing for anyone who appreciates architecture or enjoys history.
Visit Kjarnaskogur Forest
When walking through this densely populated 800-hectare forest, it's hard to believe that there were absolutely no trees here before the 1950s. The Kjarnaskogur Forest just south of the city is a favorite amongst visitors as well as locals who thoroughly enjoy going on the hiking or biking trails, enjoying an outdoor grill day, or having the kids run around at the playgrounds.
Go Whale Watching
Husavik may be known as the "whale capital of Iceland", but Akureyri is another favorite spot for whale watching here on the island. Eyjafjordur is well-known for its marine life, which also means plenty of food for the whales who eagerly flock to this "buffet".
Some of the whales you may spot on a whale watching tour in Akureyri include Minke Whales, Humpback Whales, and even Blue Whales (the largest of all the whale species), making it one of the best things to do in Akureyri.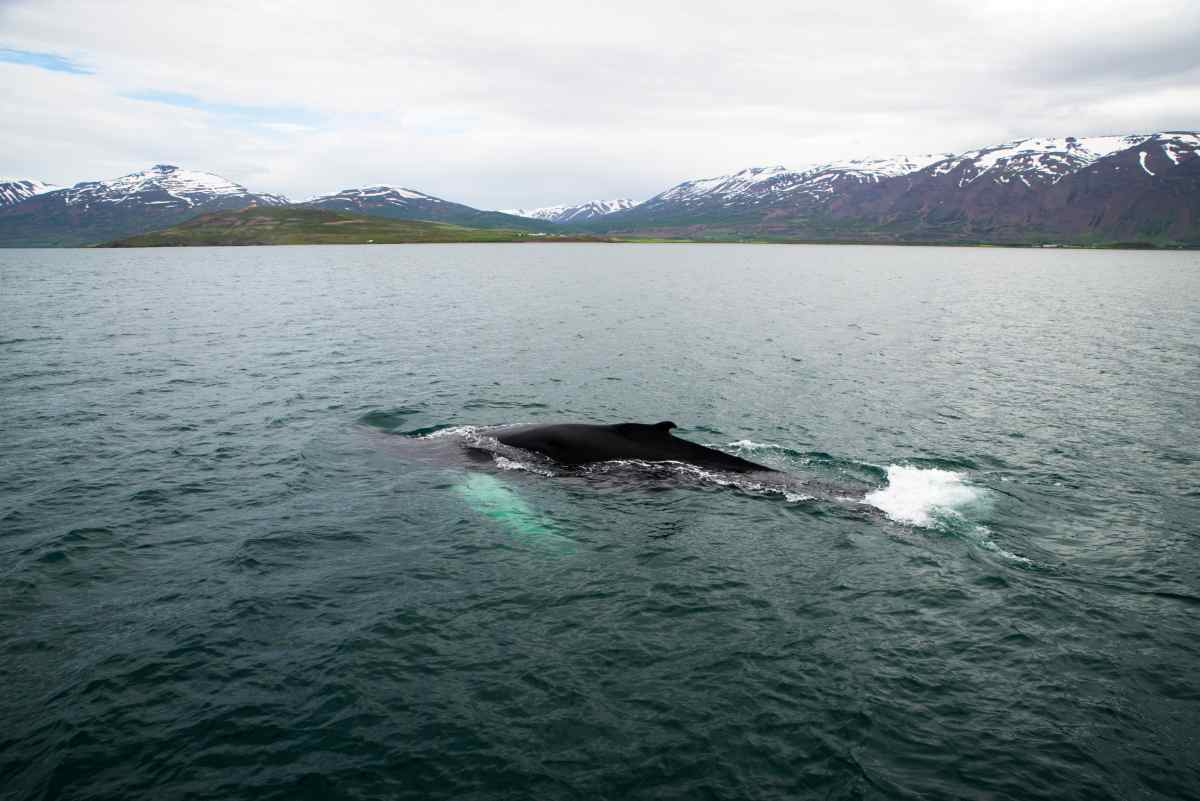 Top 5 Things To Do in Akureyri During Winter
The winter weather in Iceland is definitely not bringing Akureyri down, and you'll find plenty of things to do and see in and around the city during this time. In fact, the weather even makes certain activities possible in the first place. Here are some of the best things to do in Akureyri in Iceland during the winter season:
Check Out Akureyri Church
Akureyri Church is one of the city's attractions that's pretty hard to miss, considering that it's smack-bang in the middle of the city and towers over the rest of the buildings. In fact, the church was consecrated in 1940 and is so synonymous with Akureyri that it's turned into a bit of a mascot for the "capital of the north". Races up the church stairs are also a very normal occurrence here, and there's even an annual church stair race in July.
Visit Jolahusid (aka the Christmas House)
Although many will be visiting Jolahusid during the festive season, this thematic gift shop is actually open all year round and is guaranteed to get you in the Christmas spirit. The aesthetics are a mix of a gingerbread house and what you imagine Santa's house to look like. The Jolahusid is the go-to place for any Christmas decorations, gifts, or traditional Christmas food.
Go Ski at Hlidarfjall
Hlidarfjall is the ultimate ski destination and is guaranteed a thick blanket of snow on its slopes throughout the winter season and even beyond (it has been known to stay open for up to 180 days of the year). This ski resort with its 700-meter tall mountain sports newly renovated ski lifts and caters to both beginners as well as experienced skiers.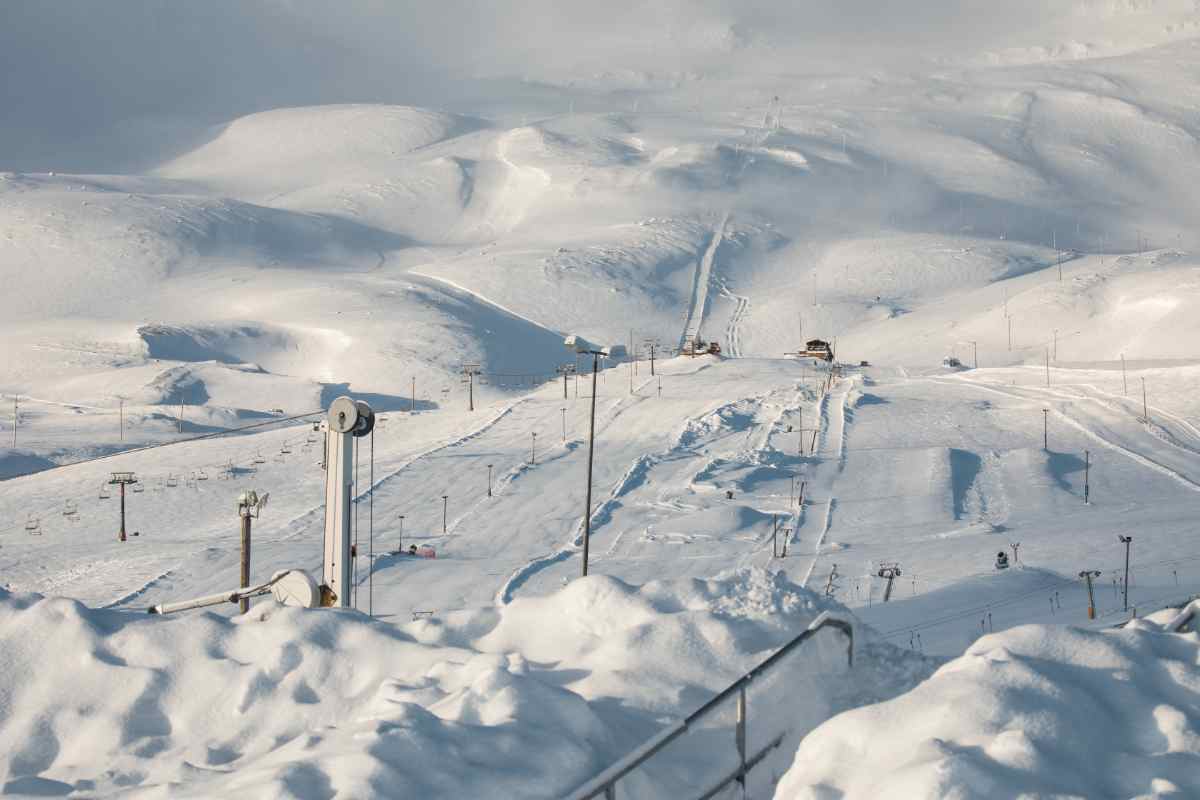 Soak in Some Hot Beer
Nope, this is not a joke. When the weather turns cold and gray, there's nothing like hitting Bjorbodin Spa where you can have a relaxing soak in some hot beer. Yeast actually has many proven benefits for the body and skin, and just so you don't get tempted to take a sip, you will find cold beer on tap (quite literally) next to your tub.
Go Hunt for the Northern Lights
Since the north is not so densely populated, just a short drive outside of the city and the city lights will give you a golden opportunity for spotting the Northern Lights under the right winter conditions. If you're not quite sure what exactly these conditions are, book a spot on one of the local Northern Lights guided tours. These experienced and local guides know exactly when and where you'll have the best chance of seeing this phenomenon.
When is the Best Time to Visit Akureyri?
The majority of visitors opt to come to Akureyri during the summertime. This is merely because of the weather and the havoc it can cause on the roads to the north. But, as you've seen, things don't come to a standstill during the winter season, and those who want to drop by during the colder months simply opt to travel via plane and make use of airport shuttle transfers.
Getting to Akureyri
There are quite a few ways of getting to Akureyri in Iceland. Our personal recommendation will always be to rent a campervan in Iceland and make a road trip out of it by driving from Reykjavik to Akureyri. But it's not the only option available. Here are a few modes of transport to consider:
Via Plane
Whether from Reykjavik to Akureyri or Akureyri to Reykjavik, there are daily flights scheduled between Reykjavik Airport and Akureyri Airport that will get you there safely. This mode of transport comes highly recommended during the winter season. It's also the fastest and sometimes even the most affordable way to get there, with a single ticket costing less than $100!
Via Bus
If you catch the 57 Stræto bus it will take you straight to Akureyri. It only takes between 6 and 7 hours, and during the summertime, there are hop-on-hop-off options. Once again, this journey will cost less than $100.
Via Car
As we already mentioned, we believe this is the best way to truly immerse yourself in the Icelandic landscape and explore the island. By simply keeping to the Ring Road, a Reykjavik to Akureyri drive will take you just 5 hours.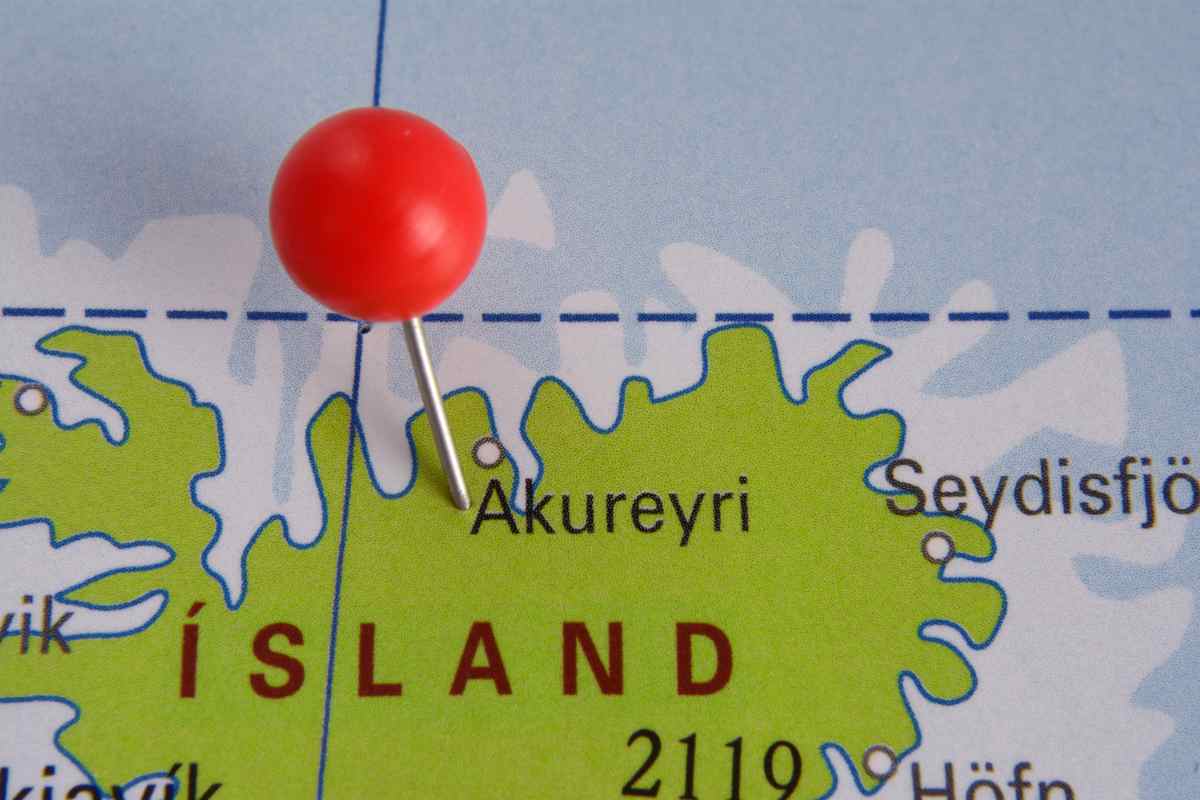 Akureyri; the Capital City of the North that's Not to be Missed!
Whether you're flying direct or adding the city as one of the stops on your road trip around the island, Akureyri is definitely not to be missed. And whether you're visiting during the summer or winter, you'll always find plenty of interesting things to see and do in and around the city and guaranteed a lifetime of unforgettable moments.