Campervans are getting more and more traction – not just as an exciting (and affordable!) way of going on holiday, but also as a lifestyle globally known as 'vanlife'. And with the growing demand comes innovation, whether it is to solve old campervan problems or simply make vanlife as easy as possible. Even though there are all sorts of campervan gadgets and gizmos today, there are a few campervan must-haves that you really shouldn't be without.
In this article, we'll list some of the campervan must-have accessories, how they'll change your (van)life and where to find them. So, without further ado, let's dive in!
Campervan Must-haves for the Bedroom
Moisture is a major problem when it comes to vanlife. And we're not talking about the general wetness of rain and dew when outdoors and camping. A campervan is a small space and the more people inside and the more cooking and showering you do, the more condensation there will be.
And whether you're living in a home made of brick or road-tripping in a campervan, the troubles moisture brings remain the same. Rust, rot, and dangerous mold are always a nightmare. That's why we highly recommend that you at least get a mattress underlay.
It allows air to flow under your mattress and combats the destruction moisture can bring. One of the brands that come highly recommended is the DEN-DRY Mattress Underlay which comes in various bed sizes.
Blackout Curtains
What might be a bit of a nice-to-have in other countries, is an absolute essential in Iceland during the summer months. If you don't know yet, Iceland summers boast daylight hours of 22+ each day. That means that, technically, the sun never quite sets (a phenomenon known as the Midnight Sun). This can create havoc with some individuals' sleeping patterns.
Many don't even realize how sensitive they are to the light 'till they get here. To counter this phenomenon, you'll need a sleeping mask and blackout curtains. These types of curtains are usually found in a variety of colors and sizes. You can take a look at these Blackout Curtains and Sleep Masks.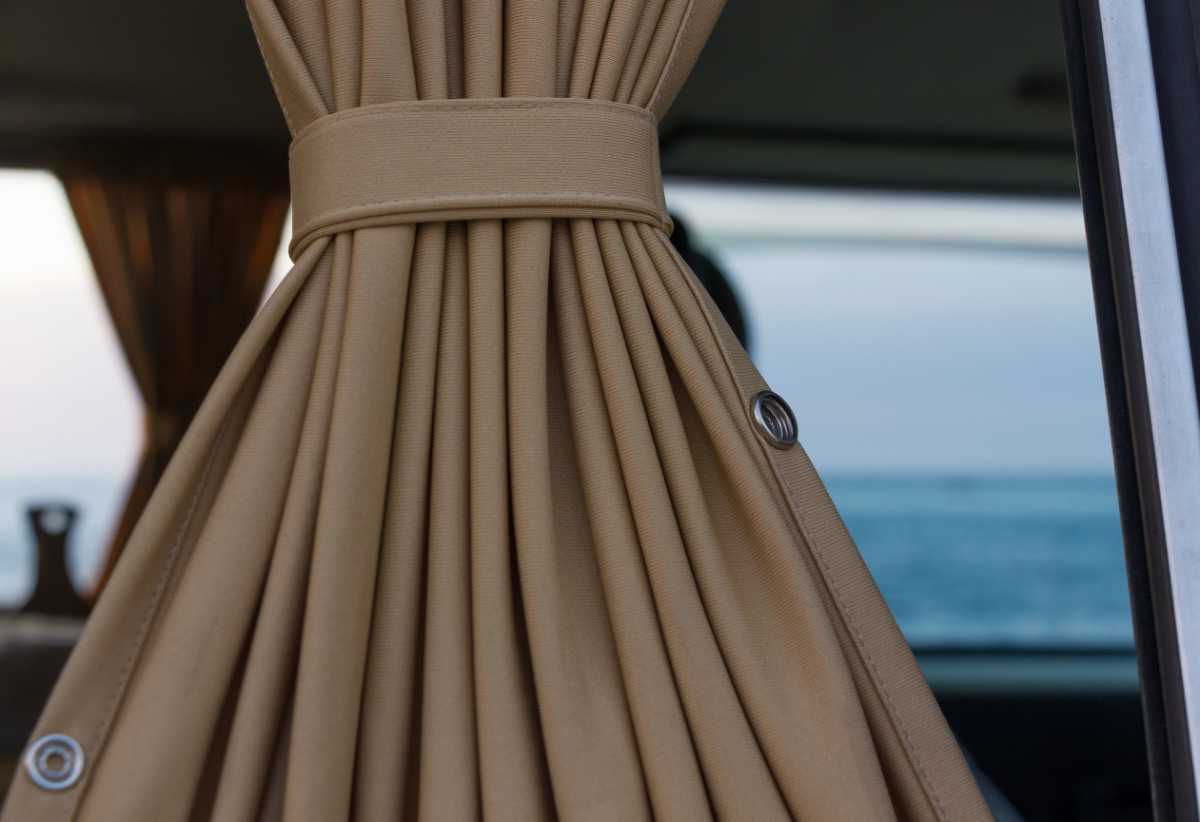 USB Touch Light
A chargeable touch light is very handy to have next to the bed at night. This way you can rest assured that you'll never have to replace batteries. Many of these lights charge within an hour and stay charged for up to a week and a half (depending on usage, of course).
Some options even have a dimmable option, which works great if you don't want to wake up a partner sleeping next to you. If this sounds useful to you, we suggest that you get the RTSU DIY Stick Anywhere Rechargeable Night Light. It's especially handy if you don't have a side table to place it on, in which case, you can just stick it against the wall.
Campervan Must-haves for the Kitchen
Collapsible Washing Up Bowl
The space might be smaller, but the washing needed isn't any less. That's why we recommend that you opt for a Collapsible Washing Up Bowl. Although we have to admit, you do end up using these babies for much more than just the washing.
They are incredibly handy during the cooking process as well as just carrying things from one place to the other. They can even moonlight as a drinks cooler whilst you're sitting outside. Does this sound like one of the campervan must-have accessories for your camper? Then grab this Multi-function, Collapsible Washing Up Bowl.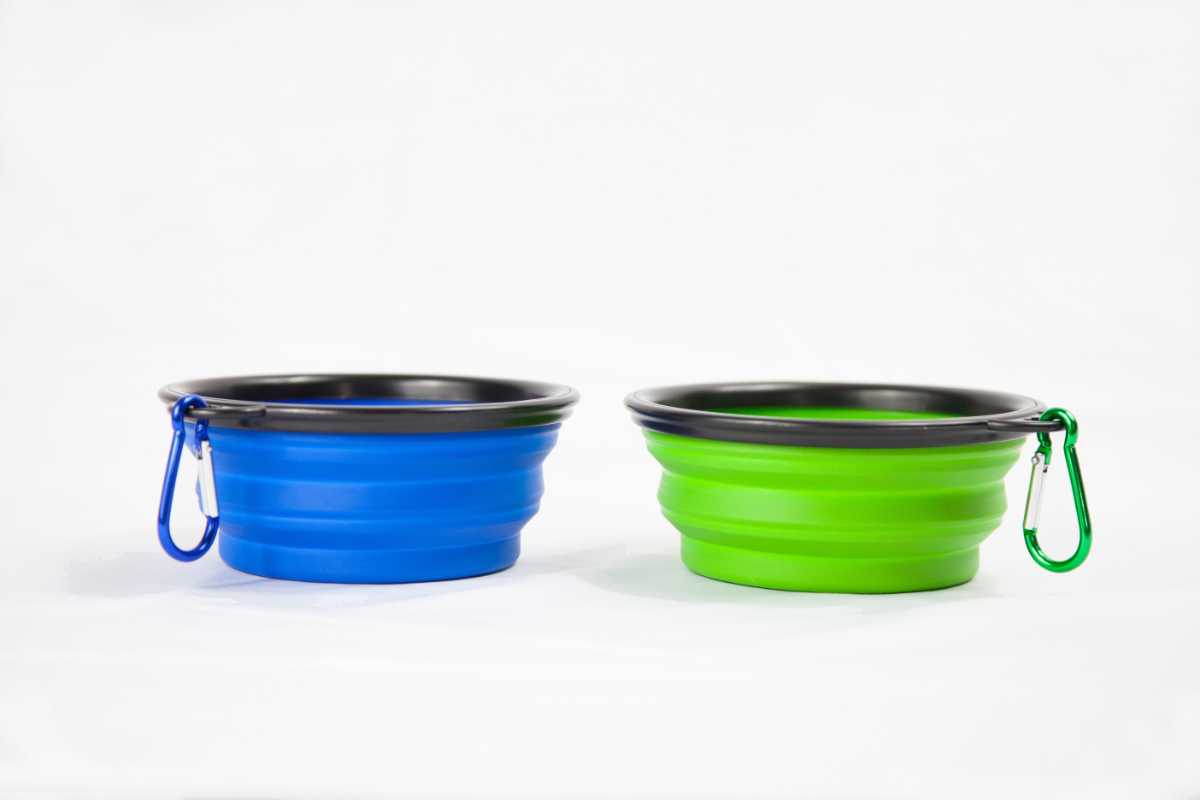 Portable Coffee Machine
Okay, so maybe it's just us who believe that this is one of the camper kitchen must-haves, but we just cannot get going without that first cup in the morning. Unfortunately, the space constraints make it very difficult to have a full-blown coffee machine in the camper.
Luckily, there's an incredibly nifty gadget that solves this problem. It is the Handpresso Coffee Machine and this handy 12v portable coffee maker plugs into your car. So you get the idea, it is the same old cigarette lighter spot you charge your mobile phone in. The machine gives you the option of having both a short and long coffee.
The machine works with pods and once it's switched on, you can place it in one of the camper's cup holders to brew while you drive. In less than 5 minutes, you'll have a steamy, hot coffee to enjoy.
Cast Iron Pot/Pan
This is essential to vanlife and a campervan trip due to its versatility. Want to cook outside on the open fire? Grab your cast iron pot or pan. Want to cook inside on the stovetop? Grab your cast iron pot or pan.
Having things with dual functionality also helps you save on space since you don't need to buy more than one thing to take care of all your needs. Cast iron is also an incredibly hardy material.
This is not the type of pot or pan that will break after only a couple of months of use and it can take punches vanlife throws at it. If this is one of the camper kitchen must-haves that you still need, we recommend that you look into the Utopia 12-inch Pre-seasons Cast Iron Skillet.
Campervan Must-haves for the Bathroom
Portable Shower
This is definitely one of the campervan must-have accessories for those not lucky enough to have a built-in shower. It is an absolute lifesaver in settings where you don't want to use the public changing rooms or there aren't any. Luckily, a portable shower is a nice, compact solution that doesn't take up much space.
If this is something that your camper might be lacking, the Rinse Kit Portable Outdoor Shower is definitely one that you should consider.
Quick-drying towels
Remember how we mentioned moisture before? Well, imagine having towels that took eons to dry, or not even completely, before having to use them again. By day three you'll already have a pretty stinky towel if it's not already started to mold.
In Iceland, these quick-drying towels come in extremely handy when going to soak in one of the hot springs or going out hiking. You just can't be lugging around wet stuff in the cold Icelandic air. If you need to stock up on some quick-drying towels, you can try these compact 4Monster Microfiber Quick-drying Camping Towels.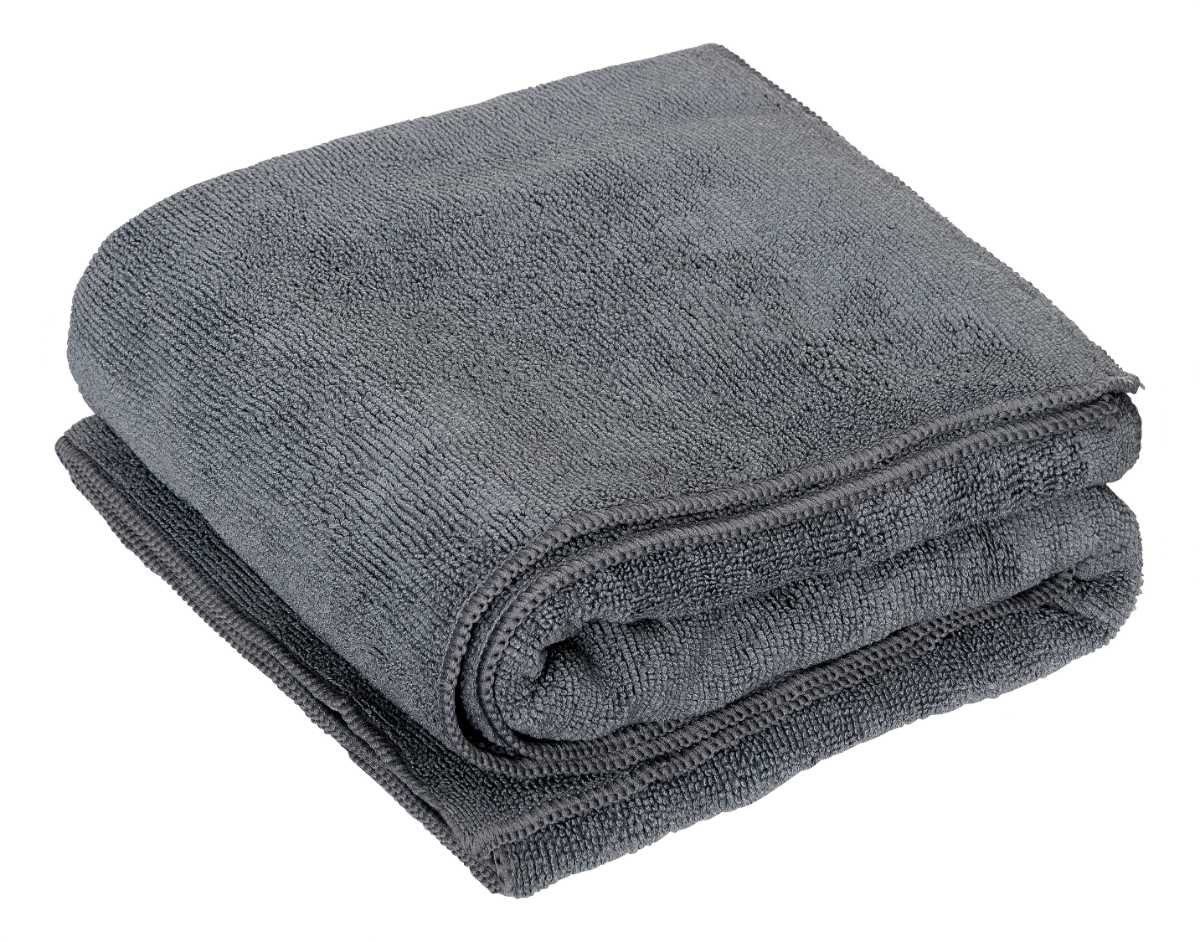 Campervan Must-have Extras
Bike Rack
The name of the game when it comes to vanlife is saving space. So, having your bikes hauled up in the kitchen is not an option – especially if you don't want to constantly be washing off mud in your "house". Luckily, unlike their colleague, the car's version, there are plenty of bike rack options for campervans, made to cater to your needs.
You can opt for the typical bike rack at the back, on the roof, or even in the front of your van. If this is something that you're looking into, you can take a look at the Swagman 2-Bike RV Bumper Rack. Just keep in mind that you will need some straps and we recommend always getting the extra-long length.
Gas Detectors
These are crucial in a small space such as a camper. And the reason we specifically mention these here is so that you can check your van (even if you already have them installed).
There are many individuals who convert vans into campervans. These second-hand converted campers are excellently done and much more affordable than new ones. Still, some of the gas detector installations have been pretty shocking and scary. Propane is heavier than gas, so to have a detector that is installed above the level your head is whilst sleeping, makes it pretty useless.
But when it comes to carbon monoxide, which is slightly lighter than air, it should be a bit higher up the wall. If you still need to get or fix these, check out the following products: Carbon Monoxide Detector and PANGAEA Digital Propane Gas Detector.
First Aid Kit
This should come as no surprise and should be part of your packing list whenever you're on the move – whether traveling by car, camper, or even going hiking. And we're not talking about a First Aid kit that consists of a few bandaids and some antiseptic.
We recommend a comprehensive kit containing all the basics you'll need in most emergency situations. These include things such as bandages, a tourniquet, cleansing wipes, gloves, adhesive tape, medical scissors, a tweezer, etc.
Because of the space limitations, you'll need to ensure that, although comprehensive, the first aid kit must be compact and lightweight. If this sounds like something that you should get, you can try the M2 BASICS 300 Piece First Aid Kit.
Campervan Must-haves; Making Life Easier While Making Memories
We're not in the dark ages anymore and there's no reason why you need to Bear Grylls vanlife. Whether you agree that our list of must-haves is really essential or not, they will definitely make your life easier and "campervanning" more comfortable.
If you're planning on exploring Iceland, but don't have a camper yet, you can opt to rent a campervan in Iceland. They have many of these must-haves already included or that can be rented as extras.