February in Iceland is smack-bang in the middle of winter. But those who brave the cold and plan their trip for this time of year are rewarded with magnificent sights. And, of course, with once-in-a-lifetime activities.
In this article, we give you the lowdown on everything you can expect from February in Iceland. You'll learn why it might just be the perfect time for you to visit the island.
Why Spend February in Iceland
Before one makes a decision it's always a good idea to weigh up the pros and cons. That's why we created this nifty overview, so you can experience the pros and cons of February in Iceland in just one quick glance:
Pros
Due to the weather, it is safe to explore the beautiful ice caves.
One can enjoy winter activities such as skiing and snowboarding.
You are almost guaranteed to see the Northern Lights in Iceland in February.
The summer tourist crowds are a thing of the past.
Steep peak season prices left along with the summer crowds, which brings relief to the travel budget.
This is the closest you'll ever get to ICEland and the things you'll get to see and do in this winter wonderland is truly unique.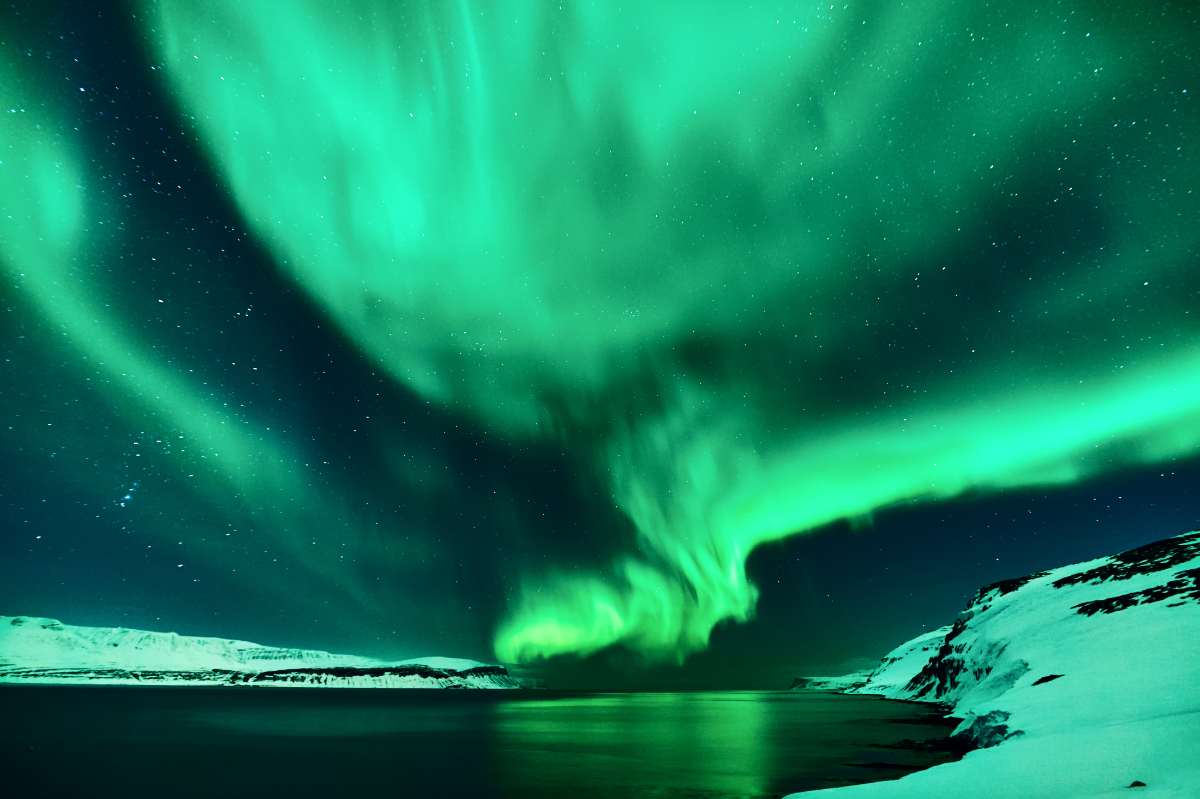 Cons
The weather can be challenging.
If you've always wanted to explore the island via road trip, this might not be the time to schedule your trip. Many roads and routes are closed during the winter months. The weather can also cause sudden and unexpected closures of open roads and routes.
The reason you get to see the Northern Lights in the first place is because of how few daylight hours there are. So, you get to see the Lights, but you won't get to experience the other Iceland marvel – the Midnight Sun.
If your goal is to spot some of the popular island wildlife such as the Puffins or whales such as the Humpback, you'll need to schedule your trip for another time. These migratory creatures only start arriving in spring.
The Iceland Weather in February
The Iceland weather in February is everything you can expect mid-winter season on the island. You can experience anything from sunshine to rain and snowfall. Let's not forget about those legendary Iceland winds that can make you think twice about stepping a foot outside. The temperature in Iceland in February can range between -2 and 3 degrees Celsius, but you'll usually find it hovering around the 0-degree mark.
The daylight hours in Iceland in February might still not be what you're used to back home, but it's already on the increase on the island. You can look forward to up to 7 hours of daylight each day. The Iceland weather in February is what allows you to see and experience certain magical things on the island in the first place.
Don't be concerned about the few daylight hours. You need to remember that the island is geared for these seasonal traits and won't interrupt your fun. Ski slopes are lit up 'till late into the night, and there are plenty of places to visit where you'll hardly even notice the darkness.
You need to keep in mind that the local saying regarding the Iceland weather goes, "you can experience all four seasons in one day on the island". So, by cramming every possible winter jacket into your suitcase, you'll be left ill-prepared. To help avoid any packing anxiety or confusion, we've created this handy packing list that you can use as a guide:
Packing List for February in Iceland
You have to bear in mind that the space available will be fundamental. For example, if you rent a motorhome you will have more space than in a campervan.
Long, waterproof coat
Waterproof jacket
Waterproof hiking boots (this has nothing to do with whether you go hiking or not), but just generally trying to manage the wet conditions on the island)
Woolen jersey (just take one or two, as you definitely want to buy a few of those cute and comfortable authentically Icelandic woolen jerseys)
Underwear
Thermal vests
T-shirts & Long-sleeved shirts
Warm gloves
Warm hat (we find that beanies work well)
Warm scarf
Warm woolen socks
Bathing suits (for when you take a dip in one of the hot springs)
Quick-drying towel (trust us, you do not want to be lugging around wet things in the Iceland winter)
Flip-flops (for the hot springs as well as public showers)
Toiletries & medication
Electronic devices: chargers, cables, power bank, adaptor, etc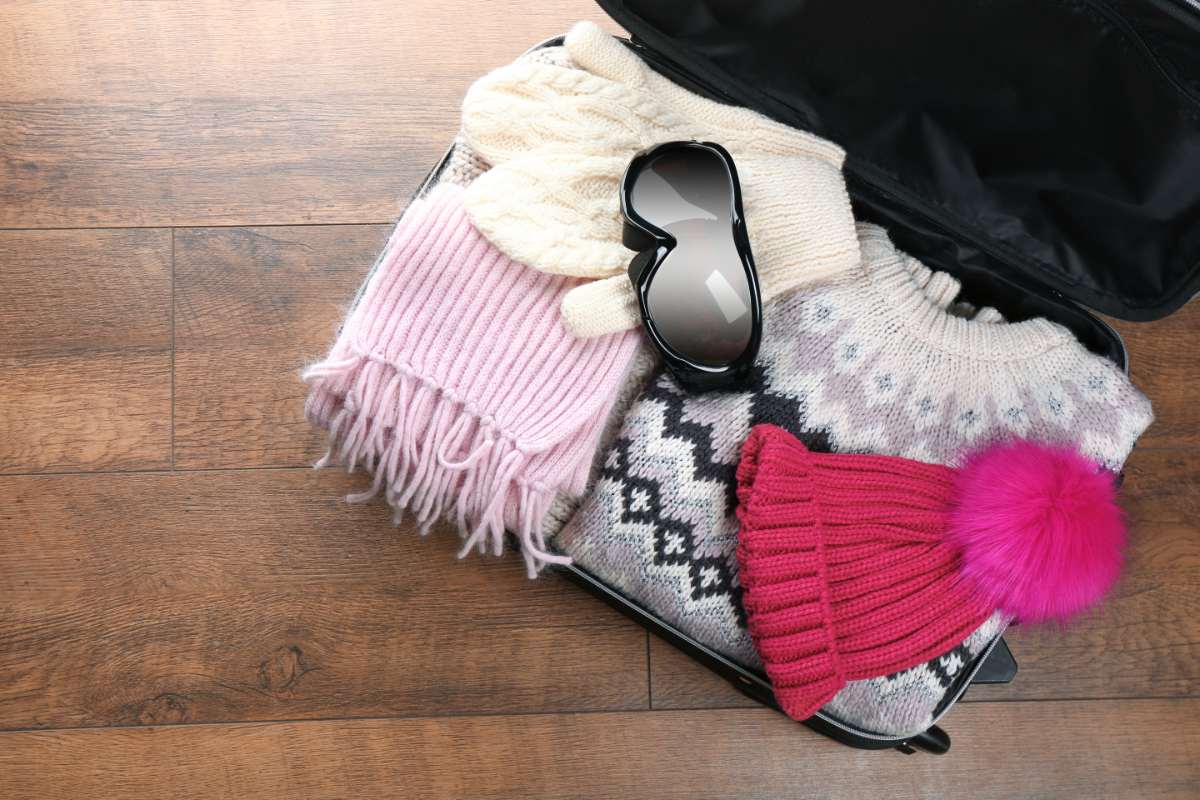 Camping in February in Iceland
No local will advise you to go camping during the Iceland winter season unless you are extremely prepared and have all the right gear. But that doesn't mean that camping sites are closed, and you can't still take advantage of the budget benefits camping holds. By renting a campervan in Iceland, you can still go camping in comfort.
If you would like to cut down even more on accommodation costs, you can opt for the Camping Card. This card will only set you back €159 and grant access to 28 camping sites across the island to a family of 2 adults and up to 4 children.
To give you an idea of exactly how cost-effective the Camping Card is; the usual campsite tariffs are around $10 per person per night. So, you can imagine being a family of 6 – you would've already spent the cost of the Camping Card after a 3-night stay, while the Camping Card gives you 28 days!
Just keep in mind that if you are camping in winter, you'll need to double-check which of the 28 sites are open during this time. Some of the camping sites to consider include: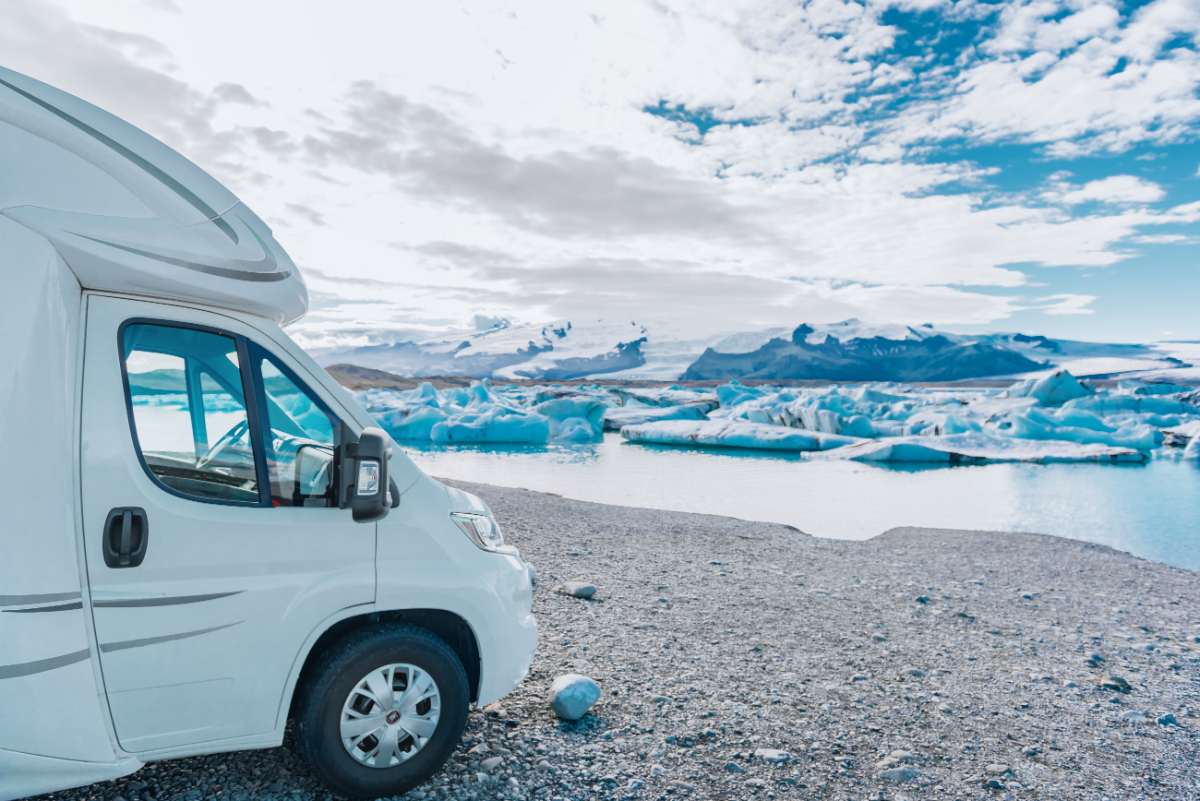 Driving in February in Iceland
The best way to explore the island is by making a road trip out of it. But, as we touched on earlier, some roads and routes are closed during the winter season, so you'll need to do proper planning. You'll also need to keep a close eye on the Iceland weather and the Iceland road conditions. The volatile winter weather can sometimes cause sudden and unexpected road closures.
We also suggest having a chat about your route with your rental agent, so they can recommend the right vehicle and accessories for your trip. Certain roads can only be accessed via 4x4 in Iceland, and using things such as snow tires in Iceland during the winter season is a must.
If you're all prepped and ready to go on your Iceland road trip, here are the most popular routes. You'll just have to adjust those running through the Westfjords and the Highlands to avoid all the closed roads:
South Coast Way
Arctic Coast Way
Westfjords Way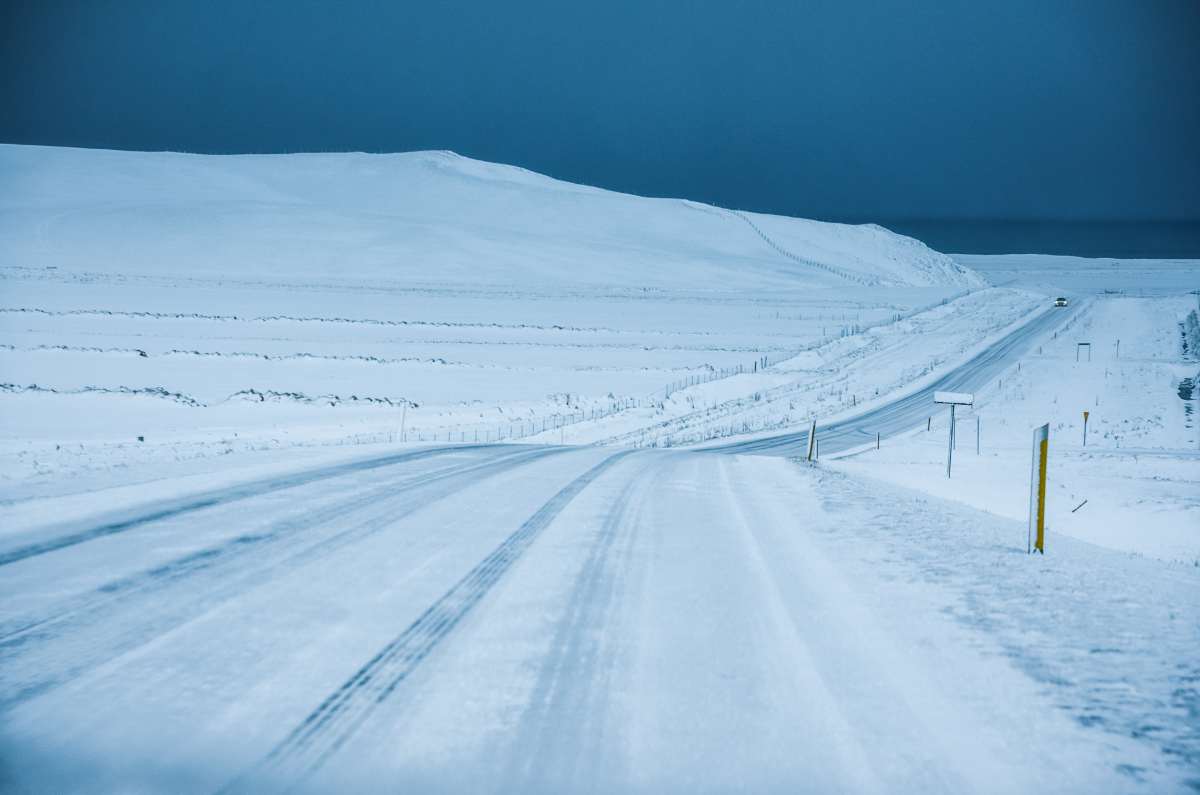 Other Things to do When Spending February in Iceland
As you might've already seen, the cold doesn't curb any of the fun on the island, and there is plenty to do and see in February in Iceland. Here are just a few things you might want to add to your itinerary:
Helpful Tips for Spending February in Iceland
If this is going to be the first time you'll be visiting Iceland in February, here are a few helpful tips to make your stay as memorable as possible:
Take the Waterproof Clothing Seriously
We weren't being funny or trying to prep you for rainy days when traveling to Iceland in February. Rain and snowfall aside, the island has many places where the wetness and moisture creep in, and you don't want that to happen in the middle of winter. One of these places is at a waterfall.
It's true that most of the waterfalls will still be frozen during February in Iceland, but that doesn't mean that there's no more water tumbling over those cliffs. Simply standing a distance away from the falls with all their mist and spray can leave you absolutely drenched.
Always Dress in Layers
When it's freezing cold outside and nice and cozy inside, you want to be able to be comfortable in both settings. Especially in a country where the local saying forewarns experiencing all four seasons in one day. That's why you always need to dress in layers. This way, you'll always be in a position to take things off or put things on based on the situation.
Leave it to the Experts
This is especially important if you have limited time on the island. Many try to DIY certain activities or attractions on the island to save some money. But is it really worth it if you end up spending most of your time figuring out how and where to do one thing when you could have spent that time enjoying that and more that the island has to offer? One of these DIY favorites is hunting for the Northern Lights.
The Aurora Borealis phenomenon only occurs under certain conditions. Locals can tell when these occur, and they already know exactly where the prime locations for sightings are. That's why we highly recommend that you book a spot on a tour. That practically guarantees a sighting and gives you ample time for the other activities and attractions on your Iceland bucket list.
Forever Memories When Spending February in Iceland
Going to Iceland in February is a unique winter wonderland experience that offers visitors so much to do that it'll be a challenge to cram everything into a trip itinerary (but, boy oh boy, do you need to try!). Whether you'll be taking on the glistening glaciers, exploring the ice caves, eating local cuisine, or diving into the rich history of the country at one of the museums – February in Iceland will leave you with memories that will last forever.