Traveling to Iceland has become more and more popular and for good reason. If you've been wondering what the fuss is about or you've got an upcoming trip to the island, this article is for you.
We tell you what the best reasons are to visit the island and what you can expect when you go to Iceland. Just keep that credit card close, because we're pretty sure you're going to be booking a flight soon after reading this. So, without further ado, here are the top 16 reasons why you should be traveling to Iceland:
1. You Can (Finally) Experience a Never-ending Day
Remember all those times that you wished that there could just be more hours in a day for everything you need to do? Well, in Iceland, your wish is our command. When you visit Iceland between June and early July, you'll technically never experience nighttime. This phenomenon is called a Midnight Sun.
Even though the sun might actually disappear over the horizon, daylight never really wanes and darkness never falls. With 20+ hours of daylight each day, there are no limits to what your trip itinerary looks like.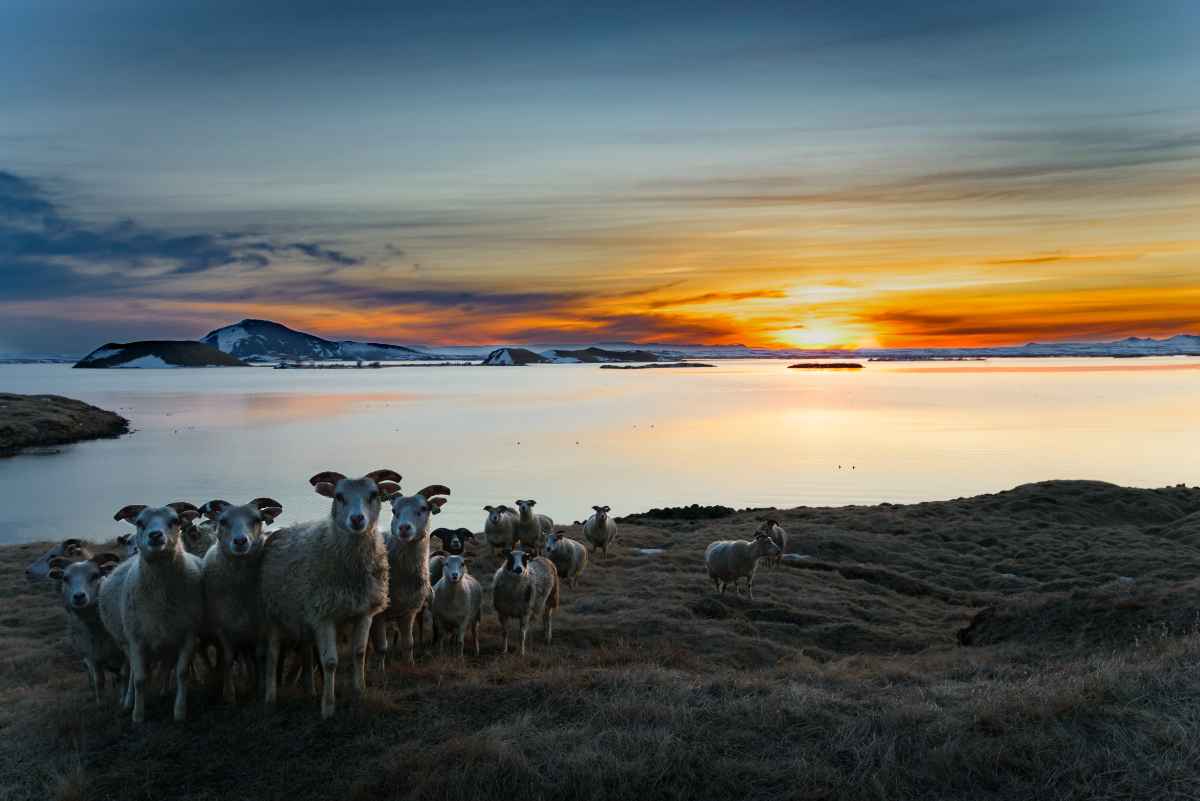 2. See Iceland's Version of Disco Lights
During the darker seasons with fewer daylight hours, the Northern Lights offer a natural light show. They resemble a disco with their colorful and vibrant displays.
These are snake-like, bright, neon lights that dance across the Iceland sky. They only appear under certain conditions and are absolutely mesmerizing. Many who go to Iceland have the Northern Lights on their Iceland bucket list.
3. You Can Take a Quick Dip or Have a Relaxing Soak in a Hot Spring
One of the benefits of being the Land of Fire and Ice is that the volcanic activity on the island actually heats up the underground water supply. Although this happens underground, there are many places where the water reaches the surface. In some cases, these Iceland hot springs can be used in their natural form as a river, stream, rock pool, etc.
In cases where natural hot springs are too hot for bathing, artificial geothermal public pools are created. The hot spring water is mixed with cooler water sources like lakes or oceans, and these are open to the public. The hot spring water is incredibly mineral-rich and many regular users swear by their healing properties.
4. Explore an Ice Cave
The glaciers of Iceland are home to remarkable ice caves. These are formed by melted glacial water that flows underground or by hot lava carving through the ice.
What makes the ice caves in Iceland even more fascinating is that they constantly change. This is the result of their creation process and the melting of ice during the warmer seasons. And while some may actually disappear altogether, other new ones are formed. Walking through these caves with their glistening, bright blue walls feels like an otherworldly experience.
5. Take a Stroll on a Black Sand Beach
You don't go to Iceland because you want to sip Piña coladas on white sandy beaches. But when it comes to beaches, we definitely have something that only a few people will ever be able to experience in their lifetime. Walking on a black sand beach made up of "leftover" hardened lava that has been broken down into sand over thousands and thousands of years!
We have many black sand beaches in Iceland, with each having its own unique attraction. From glistening pieces of ice that resemble diamonds on the aptly named Diamond Beach. Or the Solheimasandur Plane Wreck that can be found at, well, Solheimasandur.
6. Walk in the Footsteps of Your Favorite Characters
Whether it's on the big or small screen, Iceland has been featured in many fan-favorite series and movies. So many of the most memorable Game of Thrones scenes were shot on the island. Now, many fans visit Iceland just to do the official Game of Thrones route with filming locations.
Movies such as Star Wars, Batman Begins, Star Trek, Prometheus, and many more have also made use of the incredible Iceland landscape to depict their fictional worlds. It's definitely an incredible feeling to be "on set" of your favorite film or show.
7. Be the Envy of Your Bird-watcher Friends
Iceland may not be the first place you think of when mentioning a birding paradise, but that is precisely what it is. Except for the fact that the cliffs, swamplands, etc. are favorite breeding grounds of many amazing species. Among them, the Gaudy Harlequin Duck, Red-necked Phalaropes, and Northern Waterfowls. Iceland is most well-known for the fact that it's home to more than 60% of the world's Puffin population during the months of May to August.
These penguin-like birds with their colored beaks are also often referred to as "the clowns of the sea". They call the island their home during the breeding season. And if you want to have a serious cuteness overload at one of the Iceland Puffin colonies, you need to see a little Puffling. We're not kidding – that's actually what their babies are called!
8. You Can Visit a Volcano
Iceland is not called the Land of Fire and Ice for nothing, and you can find dormant (and active!) volcanoes all over the island. Many of these are open to the public (yes, even some active ones). But don't expect all sorts of rumblings and things spewing or flowing out (if that happens, you won't be there).
One of the favorite volcanos to visit here on the island is the "bad boy of Europe", Eyjafjallajokull. This volcano caused absolute havoc during its last eruption in 2010. It forced many to evacuate around it and grounded flights all over Iceland and the rest of Europe.
9. Live a Real-life Fairy tale
Ever wished that you can turn back time and believe in a big man with a red suit driving a sleigh led by magical reindeer again? Or read your favorite fairy tale and go out searching for fairies in the garden? Well, in Iceland, you can actually live that out when it comes to the island's Elves and Hidden Folk.
But keep in mind that one-third of the country really believes in these mystical creatures, so be respectful of this island tradition. There are designated areas that are believed to be Elf or Hidden Folk territory. There, you will also sometime come across little Elf houses.
According to belief here on the island, the last thing you want to do is disturb or upset them, for you will bear their wrath. This wrath has actually been felt most by those within the construction industry and road maintenance. Very high-profile projects in Iceland have been changed, paused, or stopped because of so-called elf activity.
10. Watch Some Whales
Whales can be spotted in Iceland all year round, particularly in Husavik, the whale watching capital of Iceland. However, we recommend that passionate whale watchers plan their visit between April and September. During this time, we have many migratory species that call Iceland their home.
You can definitely spot some whales from the harbors or hiking trails along the coastal cliffs. Still, going on a boat tour and really getting close to these giants is another experience entirely. Some of the whales you might be able to spot are Minke Whales, Orcas, Sperm Whales, and Blue Whales.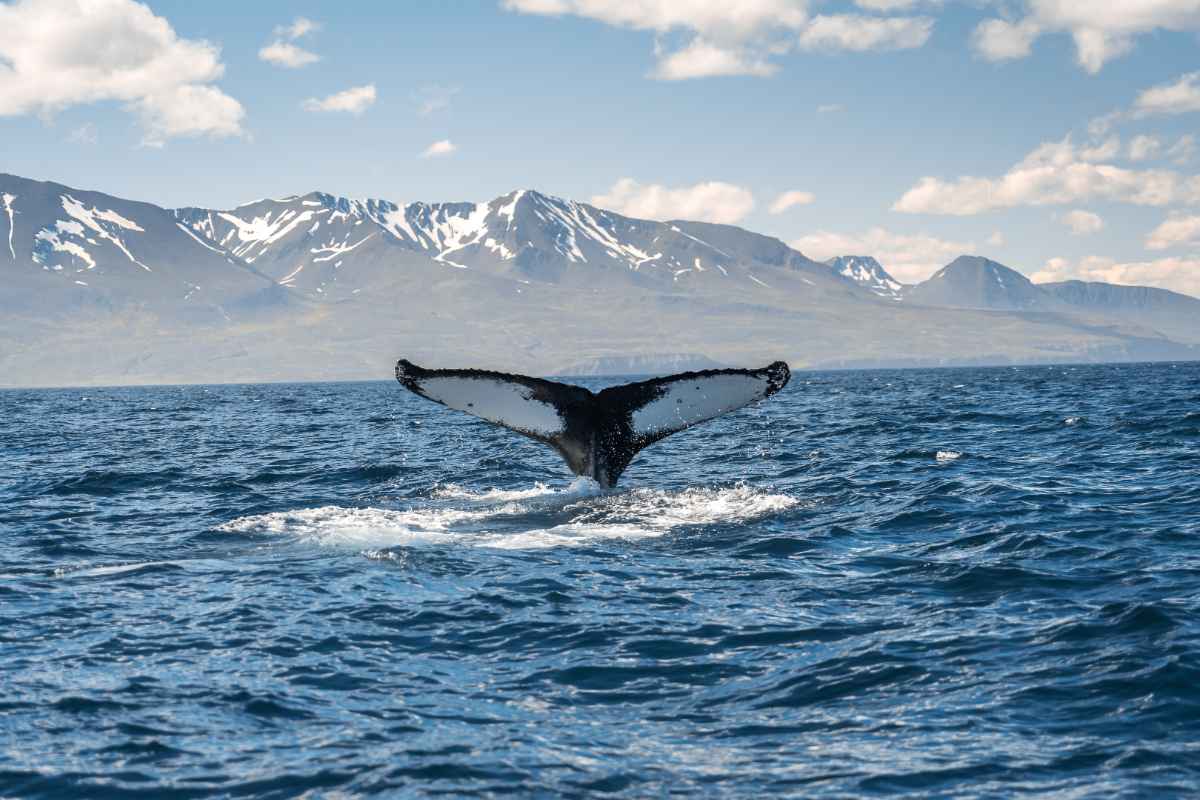 11. Admire the Architecture
The Icelanders have been studied, and they have been named one of the most creative nations in the world. This becomes obvious when you look at some of the buildings on the island. There is the Harpa Concert Hall which looks like it's one of Picasso's Cubism artworks that has come to life.
We also have Hallgrimskirkja which might look like a type of Gothic Cathedral from afar, but get close and it resembles a giant church organ. This is not because it fits the theme of the building, but because it serves as an ode to Svartifoss Waterfall with its big black hexagonal basalt columns. These are just the tip of the mesmerizing architectural iceberg you can uncover when you go to Iceland.
12. Visit the Waterfalls
Speaking of Svartifoss, another thing the island is famous for is its waterfalls. There are 10,000 that can be found all over Iceland! Each one of Iceland's waterfalls is a unique experience, whether it's because of the stories surrounding them or their unique features.
Some of the waterfalls in Iceland that have to be on your trip itinerary are Dettifoss, the biggest waterfall in Europe. Seljalandsfoss, the waterfall you can walk behind. And, of course, Godafoss where it is believed that a ceremony was held to mark the official conversion of Iceland to Christianity.
13. Eat Some Local Cuisine
Yes, when you visit Iceland, there are some local cuisine that might not sit right with some. Like fermented shark and smoked Puffin (especially after you've seen a Puffling). But others will make you start drooling at the mere mention of the words.
Things such as smoked trout, smoked lamb, butter-drenched potatoes, fresh waffles, and homemade ice cream. But don't worry if you are vegetarian or vegan, you will find these options on most restaurant menus. We have a few dedicated spots that cater solely to these dietary needs.
One of the best ways to experience the food of the island and our craft beers (yes, we have plenty of those as well) is to go on the Reykjavik Food Walk where you are led by an experienced guide that will teach you all about the capital city whilst walking from one eatery to the next. You might need to fast before this tour because we never seem to have enough space for everything we want to jam into our mouths.
14. Go Horseback Riding on an Icelandic Horse
For those who are unaware, Iceland boasts its own breed of horse that's (quite unimaginatively) called the Icelandic Horse. These horses are famous for their pony-like stature, friendly nature and fluffy winter coats. Also for the fact that they can perform an extra gait called the tölt. Going horseback riding on one of these beauties is an experience that (quite literally) cannot be had anywhere else in the world.
15. Become a Viking
Okay, not literally, but the Icelander's claim to fame is as the warrior nation. So, there are plenty of immersive experiences here on the island that will turn you into and transport you to Viking times. These are especially fun if you are a big group of friends traveling together, or you have kids in your party.
You can turn yourself into a Viking (clothes, gear, weapons – the whole shebang). Then, have a photoshoot done at Mink Studios by the famous Gudman Por Bjargmundsson who worked on the set of Game of Thrones. You'll also be able to leave with more than just a set of photos if you want to have the photos printed on keepsakes like keyrings or mugs. You can also go on a Viking adventure by sailing on an authentic Viking ship in the Westfjords.
And you can live the authentic Viking village life by visiting Fjörukrain, the Viking village in Hafnarfjördur. Here you can be part of a real Viking feast before going to bed in the Viking hotel. But, just be careful, tour groups are known to be "kidnapped" by the local Vikings when they get off the tour buses. And even though it's made clear that it's just all in good fun, small children might get frightened.
16. Lie Suspended Between Two Continents
This is yet another unique experience one can have on the island and the reason why many visit Iceland. The Silfra Fissure is a spot where the tectonic plates of Eurasia and North America push apart. This fissure or tear in the earth has now been filled with the clearest of glacier water.
This allows the public to literally dive or snorkel between two continents. Really, a once-in-a-lifetime experience. Just keep in mind that if you want to go the diving route, you will need to be traveling to Iceland with a valid diving license. You must also have the relevant experience underneath your (diving)belt.
Traveling to Iceland; a Trip Filled With Once-in-a-lifetime Experiences
As you can see, people are not traveling to Iceland to see just one specific attraction or do just one specific activity – the island is literally jam-packed with once-in-a-lifetime experiences. This is also why most who go to Iceland have pretty jam-packed trip itineraries.
But whichever items you have on your Iceland to-do list, you are guaranteed to have the time of your life. So, book a flight, rent a campervan in Iceland, and start your road trip of unique things to see and do here on the island. Happy travels!