It doesn't matter where you go in the world, one of the biggest challenges we face is how to stay connected. Especially if you're going to be there for more than just a couple of weeks (international roaming rates will kill you!). So, it's no surprise that we often get asked "which sim card do I need in Iceland?" or "which sim card should I use in Iceland?"
Well, have no fear, in this article, we answer all your most frequently asked questions! We'll discuss the various options available, and give you a proper lowdown on Iceland's mobile network and coverage on the island. Here's all about SIM cards in Iceland!
Will my Cell Phone Work in Iceland?
Before we can even think about diving into sim card options in Iceland and mobile coverage on the island, we need to figure out whether your phone will even be able to work here at all. Iceland uses GSM technology (traditional European frequencies) for its mobile network.
That means that any CDMA (American frequencies) phones will not work on the island. Generally speaking, if your phone has a SIM card slot, it's most likely a GSMA phone. Also, if your phone is quite new, the likelihood of it supporting GSMA is good. Lastly, you'll need to consider where you're coming from.
If you come from Africa, Asia, the Middle East, Europe, or Oceania, the odds of your phone working on GSM technology and being able to work in Iceland are quite good. If you come from the Caribbean or North-Central- or South America, you might need to buy a new phone along with your sim card in Iceland.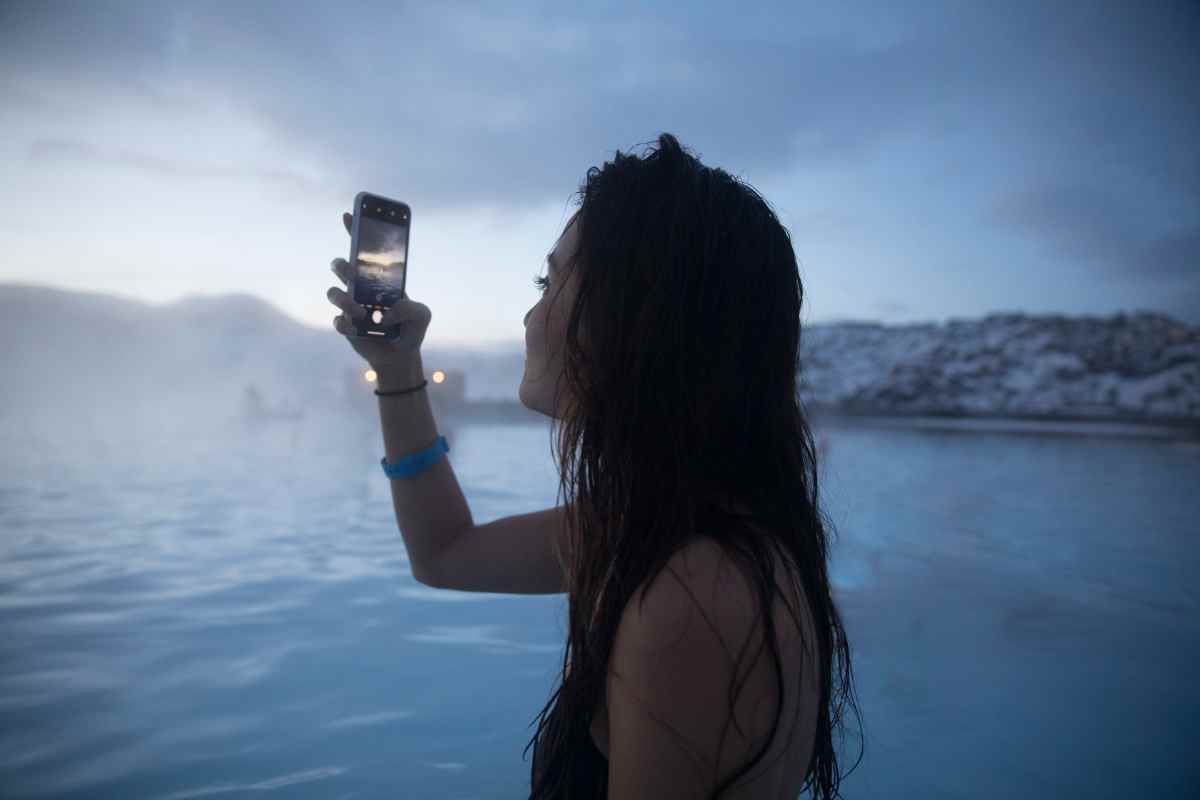 Sim Card Options
Essentially, there are three mobile service providers on the island; Nova, Siminn, and Vodafone. Obviously, you will opt for one of the prepaid sim card packages for your trip to the island. Just keep in mind that these are valid for 30 days.
Although the popular T-Mobile works in Iceland, you won't find it as a prepaid sim option here. Iceland cell phone services offer a variety of packages, just like in any other country. You'll need to pick the one that suits your budget and your needs the best.
Below, you'll find what you can come to expect in terms of offers and pricing from the various Iceland cell phone service providers:
Nova
Nova has 4 sim card options to choose from in Iceland (all of which include unlimited calls and texts within Iceland):
1 GB data for ISK 1 790 (+/- $12.50) per month
10 GB data for ISK 2 490 (+/- $17.40) per month
100 GB data for ISK 3 290 (+/- $23.00) per month
250 GB data for ISK 6 490 (+/- $45.40) per month
View this post on Instagram
Vodafone
Vodafone offers just one prepaid starter kit @ ISK 1 790 (+/- $12.50). This includes 3 G of data. Thereafter, you have to choose from the following top-up options:
10 GB data for ISK 3 190 (+/- $22.30)
25 GB data for ISK 5 190 (+/- $36.30)
50 GB data for ISK 6 190 (+/- $43.30)
150 GB data for ISK 8 190 (+/- $57.25)
View this post on Instagram
Siminn
Siminn offers the following sim card options in Iceland:
Prepaid Starter Pack of 5 GB Data + 50 texts for 31 days ISK 2 900 ($20.30)
Prepaid Data Pack of 10 GB Data + 0 texts for 31 days ISK 2 900 ($20.30)
View this post on Instagram
eSim Card Alternatives
An eSim is a digital SIM that can be purchased, so you can use your regular service provider and cell phone package whilst traveling abroad. This option does not require you to purchase an actual additional physical SIM Card. If this seems like the route you'd like to go, we suggest that you do a proper evaluation of the eSim cards that are available in Iceland.
Where to Buy a Sim Card in Iceland
Sim cards are readily available for purchase all over Iceland. That includes a lime-colored convenience store located to the right of the Arrivals gate at Keflavik Airport for quick and easy setup.
Here you'll find all the above-mentioned sim card options in Iceland. Alternatively, if you just want to get settled in first, you can simply visit one of the mobile provider's stores. Or at a convenience store in the area, a gas station whilst on-route, or do some online shopping (although delivery might be tricky if you're traveling).
Network Coverage on the Island
If you'd like to get a quick overview, you can just check on an Iceland cell phone coverage map. Generally speaking, you'll find coverage of all three providers all across the island. Although, Siminn definitely is the main competitor in this space.
In terms of international roaming, you'll generally find that it's much of the same depending on whether your sim uses GSMA, as explained earlier. The interesting thing regarding international roaming is that when it comes to T-Mobile coverage in Iceland, it generally works well all along the south coast and away inland, but the moment you start traveling further north, the signal gets very poor.
Just keep in mind that the cell phone signal in Iceland has the same type of issues as in your own home country. Sometimes it struggles to reach the more remote regions, or it gets blocked by a mountain (or a volcano here in Iceland). Luckily, there are ways to combat these types of situations and stay prepared.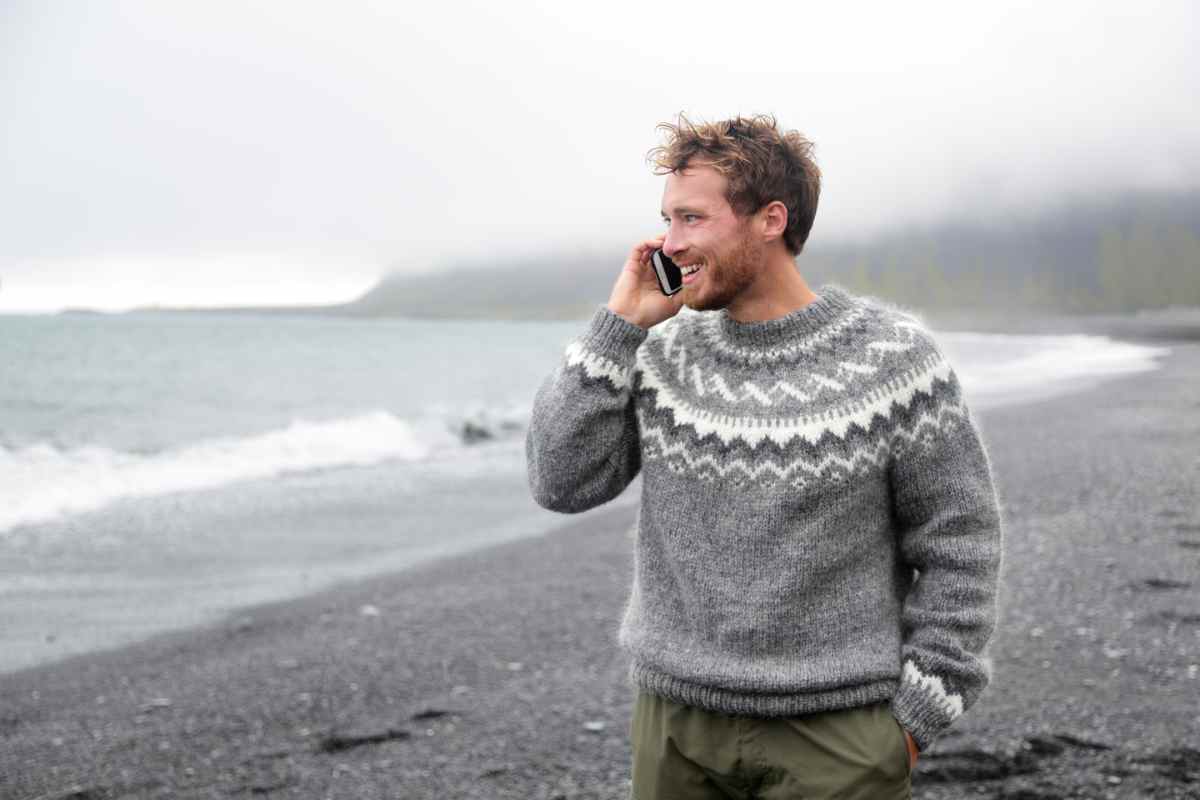 Can I do something to improve my mobile reception?
Buying a Signal Booster is highly recommended, especially if you are going to have to be available for work, and you're relying on the WiFi in Iceland. Or if you're planning on traversing along "the road less traveled" here on the island. This way, you might actually manage to catch some signal where others have none. This works especially well when you've rented a campervan in Iceland and the campsite you're staying at has intermittent signal issues.
We also recommend that you download some offline maps to your phone. Also, keep a hard copy map with you in the event that you do lose signal and are on a trail that's poorly marked, or you simply don't know the way to your destination.
A Sim Card in Iceland; Don't Get Bogged Down
The reason why we created this article is, so you won't have to research all the cell phone providers and sim card options once you arrive on the island. This way, you won't have to feel overwhelmed by visiting any of the provider's websites. Armed with this knowledge, there's no reason for you not to stay connected all throughout your trip to Iceland, whether you're in a rental motorhome, at a waterfall or on a glacier.