We strongly believe that the best way to explore the island is via RVing in Iceland. There's no better way to immerse yourself in the majestic scenery and not miss any of the attractions and activities that you find all over.
If you want to know if RVing might be something to consider for your trip to Iceland, this guide will detail the different types of RVs. We'll tell you the pros and cons of RVing in Iceland, the best time to go RVing. Furthermore, we'll give you tips and trips to make your RV vacation the trip of a lifetime!
Why Should You Consider RVing in Iceland?
Some attractions and activities on the island are also quite remote. So, if you want to explore the island properly, you don't have much of a choice. You'll either rent your own transport or spend thousands on tours.
Many consider RVing a unique experience. The main reason why this is a favorite among visitors is that it takes care of your biggest expense on the island: accommodation. And the less money you need to spend on accommodation, the longer you can extend your Iceland adventure.
RVing in Iceland also allows you to be in control of your own Iceland itinerary. Even if you have millions just lying around to spend on guided tours, you'll still be a slave to the tour's time schedule.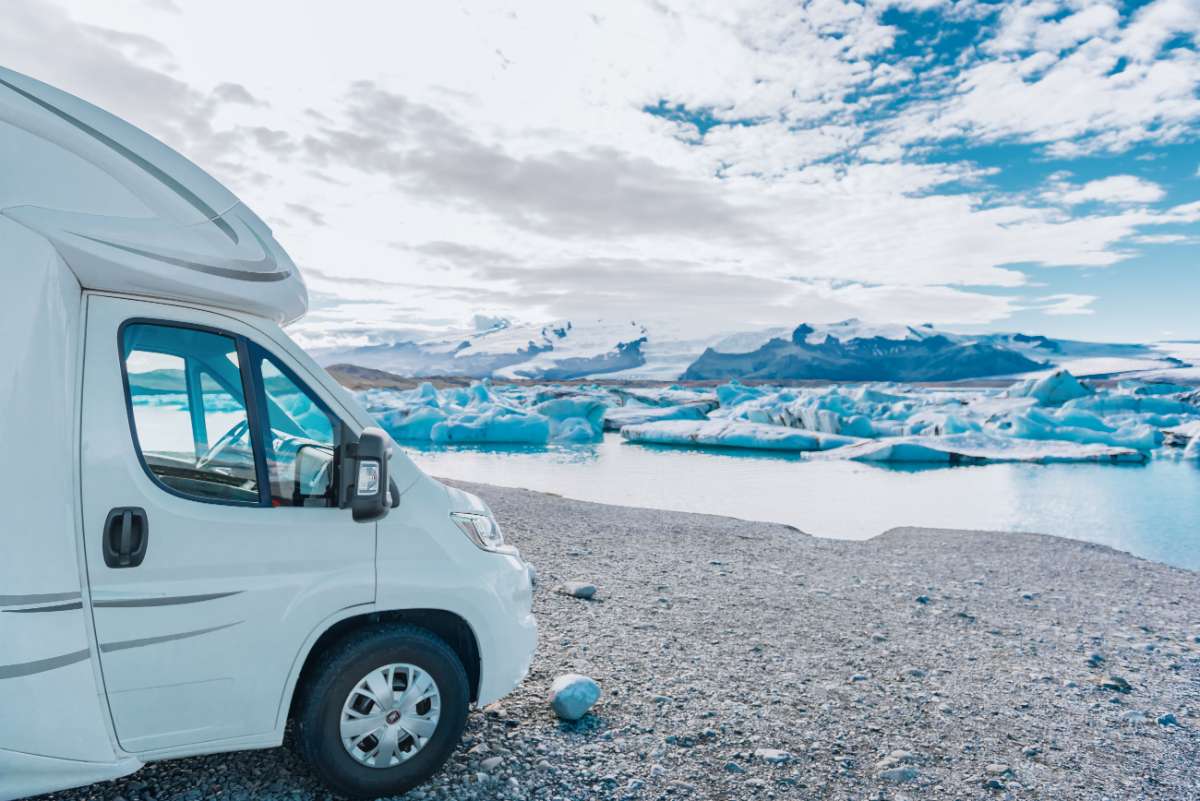 The Pros and Cons of RVing in Iceland
Even though we just shared the reasons why visitors tend to opt for an RV on their Iceland trip, there are still pros and cons attached. To help you see if an RV might be the right fit, we created this quick overview:
Pros
You can go wherever you want. There is no one telling you where the next stop should be (unless you're traveling with your children, of course).
You can stop and go whenever you want. There's no reason to constantly look at your watch, so you don't get left behind.
You will save a TON of money on accommodation. Especially in Iceland, where you can purchase a Camping Card for only €159. This allows a family of 2 adults and up to 4 children to stay at a variety of campsites across the island for 28 nights!
You can pack WAY more than with a rental car. Even though this will probably not include things such as clothes, things such as food, etc. are no longer an issue.
Cons
Because of the mere size of an RV, there are certain routes and roads that simply are not suitable to travel.
Although you save a ton on accommodation, there might be some extra costs in other areas, such as fuel and rental insurance.
RVs take a little know-how. You'll need how to dump RV waste, how and where to top up fluids, etc.
If you are traveling with a big family, an RV can quickly become too small. But then again, so does a tent. Which merely leaves you with a house rental or multiple hotel rooms.
Should I Get a Manual or an Automatic for RVing in Iceland?
You get both manual and automatic transmissions in various makes and models of RVs. However, manual RVs are the most common option in Iceland. Most companies only rent manual RVs, and finding an automatic one is almost impossible. Still, It's been interesting to note that the preference and demand for automatic RVs have been steadily increasing over the years. And with this demand, so has the increase in manufacturing.
The reason for this shift is purely from a comfort angle. Driving an automatic RV is easy. Most have the latest RVs have a kick down function that automatically shifts down a gear if you press down hard on the gas. This causes an acceleration burst that is ideal when overtaking other vehicles or climbing a hill. Automatics do not just leave you at the mercy of your vehicle.
There are still ways to manually change gears, whether a button or a lever. The only difference is that you don't need a clutch to do so. Without the clutch control, this actually reduces the risk of wheelspin. The most cited reason for still using a manual RV is control. Some people still want to feel that they are controlling the entire driving process. To be fair, having proper gears can help with controlling the engine braking. This difference can especially be felt when towing things as well as traveling in the mountains.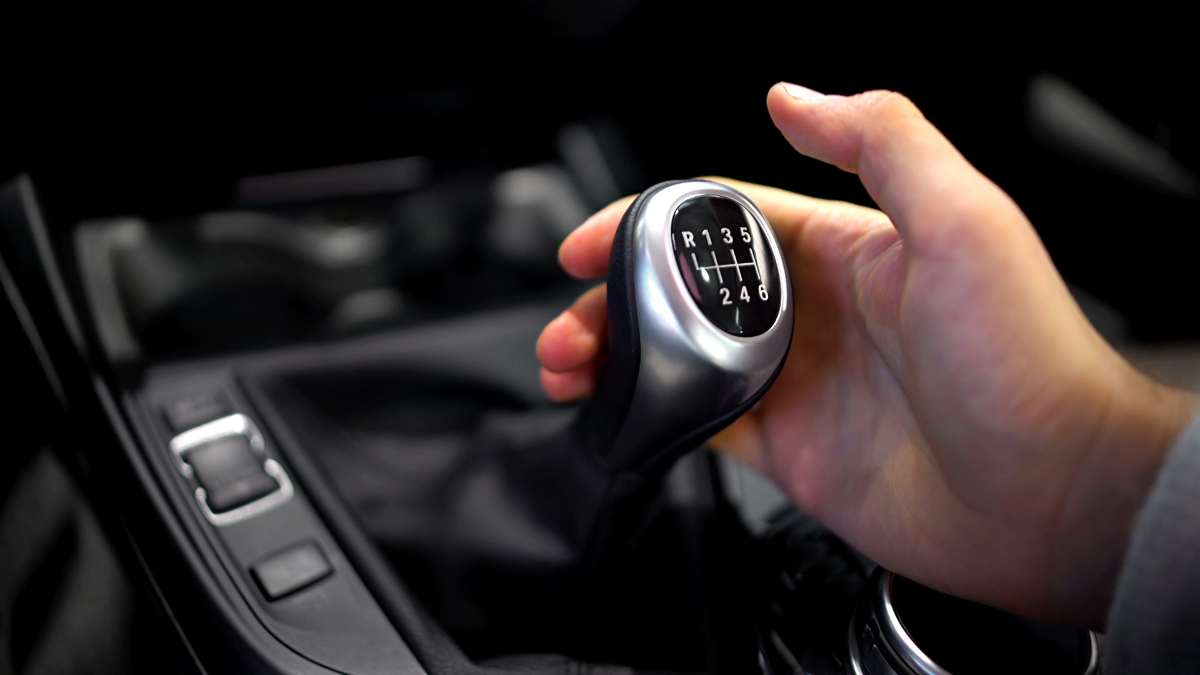 Should I get a 2WD or a 4WD for RVing in Iceland?
We get asked this question a lot (most of the time by those who will be RVing for the first time during their Iceland vacation). The good news is that you don't really need to worry about this unless you intend to visit some of the more remote regions of the island.
Most RVs are All-wheel drive, since the size itself calls for traction on all four wheels. Yet, this does not mean these RV are all-terrain. If you are thinking about heading down the "road less traveled", you must check other 4WD RV options. But in these instances, we suggest that you take a look at some of the most frequently asked questions regarding RV rentals. Have a chat with your rental agency about your planned routes first. As locals, they may advise against it, as many of the roads in Iceland that require 4x4 will be too narrow and rough for an RV.
The Best Time to Go RVing in Iceland
Technically, you can go RVing in Iceland throughout the year. Each season offers its own unique experiences and attractions. But, unless you are an experienced RV driver, you might find the winter road conditions to be quite daunting. So, in terms of your nerves and safety, winter might not be the best option for beginners. You might also want to consider daylight hours.
Depending on the routes you would like to take and the number of things you want to do and see on your RV road trip in Iceland, mid-winter with its 4-hour daylight every day might also not be suitable. In terms of road-tripping, you need to decide beforehand which regions of the island you would like to visit and what things you would like to do and see.
This is because there are certain roads and routes that close during the colder months. This is especially true when it comes to the Highlands and the Westfjords. You will also not be able to experience certain things during certain specific seasons. For example, you will not be able to experience a Midnight Sun in the winter months. Likewise, you will not be able to experience the Northern Lights or explore the ice caves mid-summer.
Some of the Best Campsites for an RV in Iceland
If you are left wondering which campsites are the best for camping in an RV, the following are considered to be top-rated when RVing in Iceland:
What to Pack for RVing in Iceland
People often wonder what to pack for their first RV adventure on the island. That is why we have created this handy packing list that you can use as a guide:
Raincoat
Long, waterproof coat (during winter trips)
Waterproof jacket
Fleece or woolen sweaters
Waterproof pants
Casual pants
Shorts (if visiting in the summertime)
Underwear
Thermal vests
Thermal leggings
Warm, woolen socks
Warm gloves
Warm hat (we recommend using a beanie)
T-shirts and long-sleeve shirts
Hiking boots (doesn't matter if you're planning on going hiking or not)
Casual shoes
Bathing suits (for hot spring days)
Quick-drying towel
Flip-flops (for the hot springs and public changing rooms)
Warm clothes/sleepwear to sleep in (anything from a warm and comfy tracksuit to an onesie will work)
Insect repellent
First-aid kit
Sleeping mask (when visiting during mid-summer with its extreme daylight hours)
Backpack (suitable for day outings as well as hikes)
Toiletries & Medication (just remember to check flight restrictions first, so you don't have to leave things behind at the airport)
Electronic devices; chargers, cables, an adaptor, a power bank, etc.
Helpful Tips and Tricks for RVing in Iceland
If this is your first time RVing in Iceland, the following are some helpful tips and tricks to make your trip easier:
You Will Need to be Flexible During the Winter Months
Having an incredibly strict itinerary during the winter months when RVing in Iceland is madness. Except for the fact that you will already have to adjust certain road trip routes according to the closed roads and routes. You will also be dealing with some extreme weather conditions. Such conditions tend to cause canceled tours, closed attractions, and sudden road closures. If your itinerary and time schedule are not flexible enough, something like this might not just rock the holiday boat, but completely sink it.
Safety First
In terms of the local saying that "you can experience all four seasons in a day in Iceland" irrespective of the season you're visiting. Keep the extreme weather and sudden road closures that come with winter into account. Always keep a close eye on the Iceland weather forecast and the Iceland road conditions. This way you won't drive into a nasty surprise, and you also won't be disappointed having to turn back at a closed attraction or road.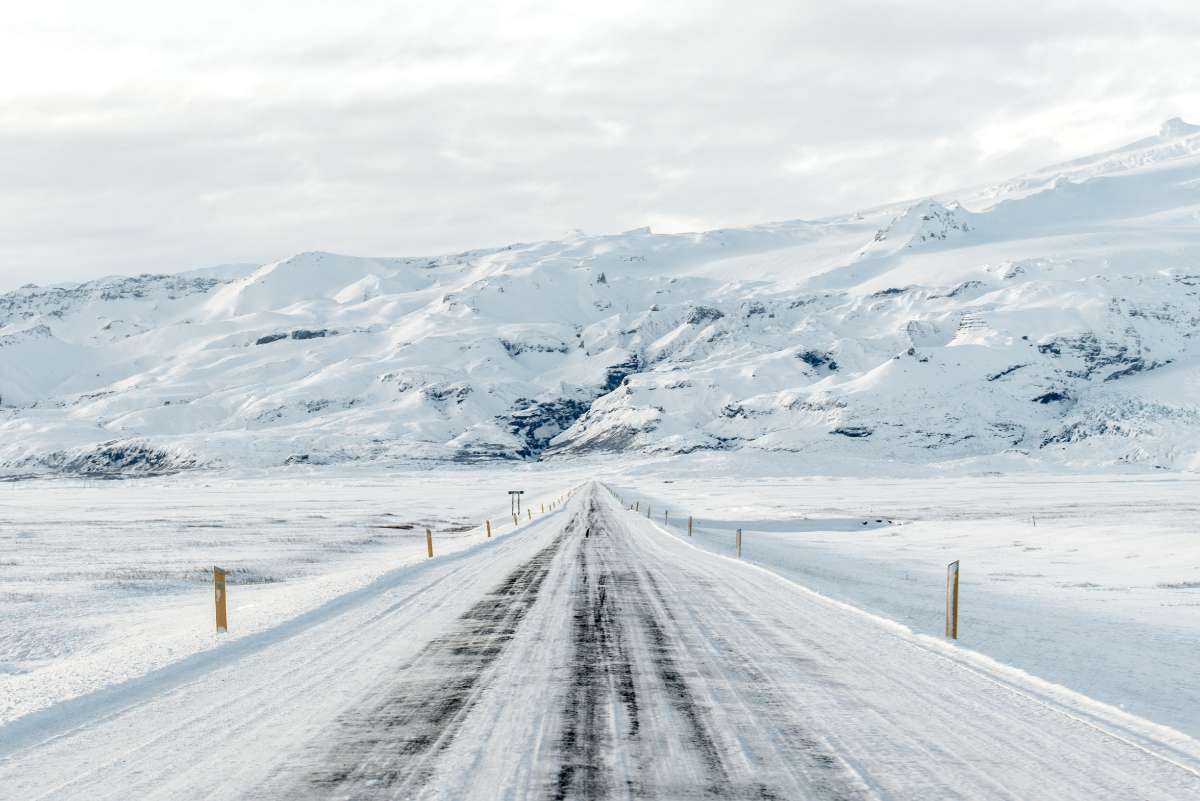 Be Realistic
It doesn't matter how much you want to RV in Iceland and drive the Highland F-roads, it's simply not possible with a big RV.
Stick to the Designated Roads and Parking Spots
It is highly illegal to stop next to the road or DIY your own off-road route in Iceland. This is not just to ensure your safety, but also to protect the sensitive ecosystem. Driving "off-road", especially in places where you find Icelandic moss, can cause damage that will take decades to be restored.
Ask About the RV Extras
At most rental agencies, you'll find added accessories and RV gadgets that can be rented at an additional cost. Depending on what you're planning to do and the routes you're planning on taking, some of these can be extremely handy. Always enquire at your rental agency what they have available.
Don't Go Overboard With Groceries at the Start of Your Journey
Since Iceland is notorious for its remote regions, many tend to go a bit overboard. They almost buy enough groceries for their entire trip at the beginning of their journey! This will simply result in you having to chuck away a lot of food that has gone bad along the way.
There are plenty of cities, towns, and gas stations on-route where you can stock up. The places in Iceland that are extremely remote and might be a bit of a stock concern are generally places that an RV can't go anyway.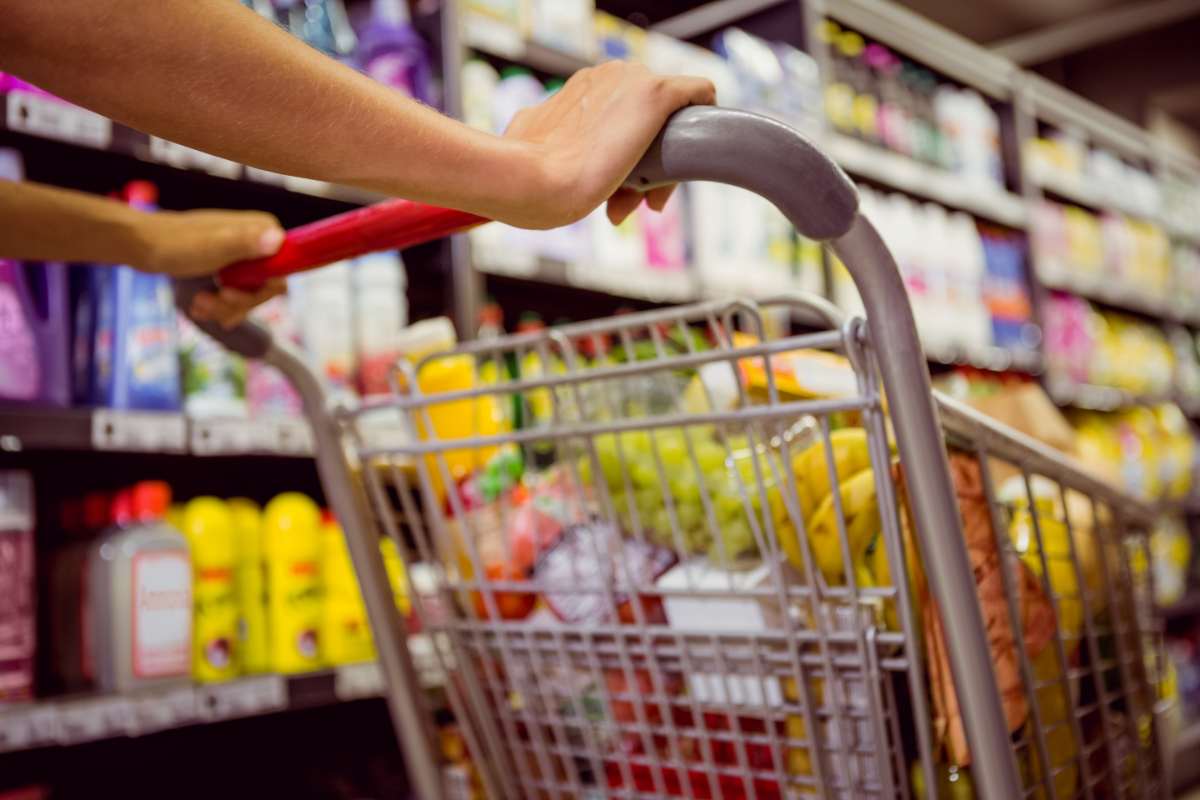 Bring Downloadable or Hard-Copy Maps
Although you will find phone, GPS, and WiFi signal all over the island, we do recommend that you bring downloadable or actual hard-copy maps with you. This is simply to ensure that you don't end up getting stuck or lost if you find yourself without a signal or if something goes wrong with your tech.
Don't Just Rely on the RV Bedding
Your RV will obviously come with a bed and bedding, but it does tend to get quite chilly at night (especially if you're planning a winter visit). That's why we highly recommend that you bring your 4-season sleeping bags with you as well.
RVing in Iceland; the Experience of a Lifetime
There are very few places in the world where you will be able to drive past fjords and volcanos in daylight at 00:00. Or open your RV door and have a view of a glacier. All this and more is what you can expect from RVing in Iceland. There might be a few mindset adjustments to be made, and you might have to learn a new thing or two. Still, renting an RV in Iceland might be the most adventurous and cost-effective way to explore the island.