We strongly believe that the best way to explore the island is by going on one of the Iceland self-drive tours.
If you are someone who enjoys a good road trip, this article is for you. We'll give you the lowdown on some of the most popular routes, how to drive them safely and what to include on your Iceland self-drive itinerary.
The Most Popular Routes for Iceland Self-Drive Tours
There are 5 Iceland self-drive tours that are favorites when it comes to road tripping and exploring the island. These are:
The Golden Circle
The Golden Circle is probably the most popular route for a self-guide tour in Iceland. This 300-kilometer loop from Reykjavík is absolutely jam-packed with attractions and activities along the way.
The route will take you through the southern uplands of Iceland and can be done in just 3 hours. This is not recommended, though. We believe a road trip of around a week will be sufficient to take in all the sights and activities without putting any time pressures on oneself. Some of the attractions and activities one can look forward to along this route include:
Gullfoss Waterfall
Geysir Geothermal Area
The Ring Road
The Ring Road is yet another popular Iceland self-drive route. This is because, as the name suggests, it is a circle route all around the island. It is also a national road connecting the majority of cities and other more densely populated towns.
All this makes the Ring Road perfect for the avid explorer that wants to discover as much as possible of the island and its different regions. The Ring Road route can be completed in just 17 hours, but we highly recommend a road trip of at least 10 days. This way, you can properly take in all the attractions and activities along the way. Some of these include:
Husavik (the whale capital of Iceland)
Dettifoss Waterfall
Hverfell Volcano
Reynisfjara Black Sand Beach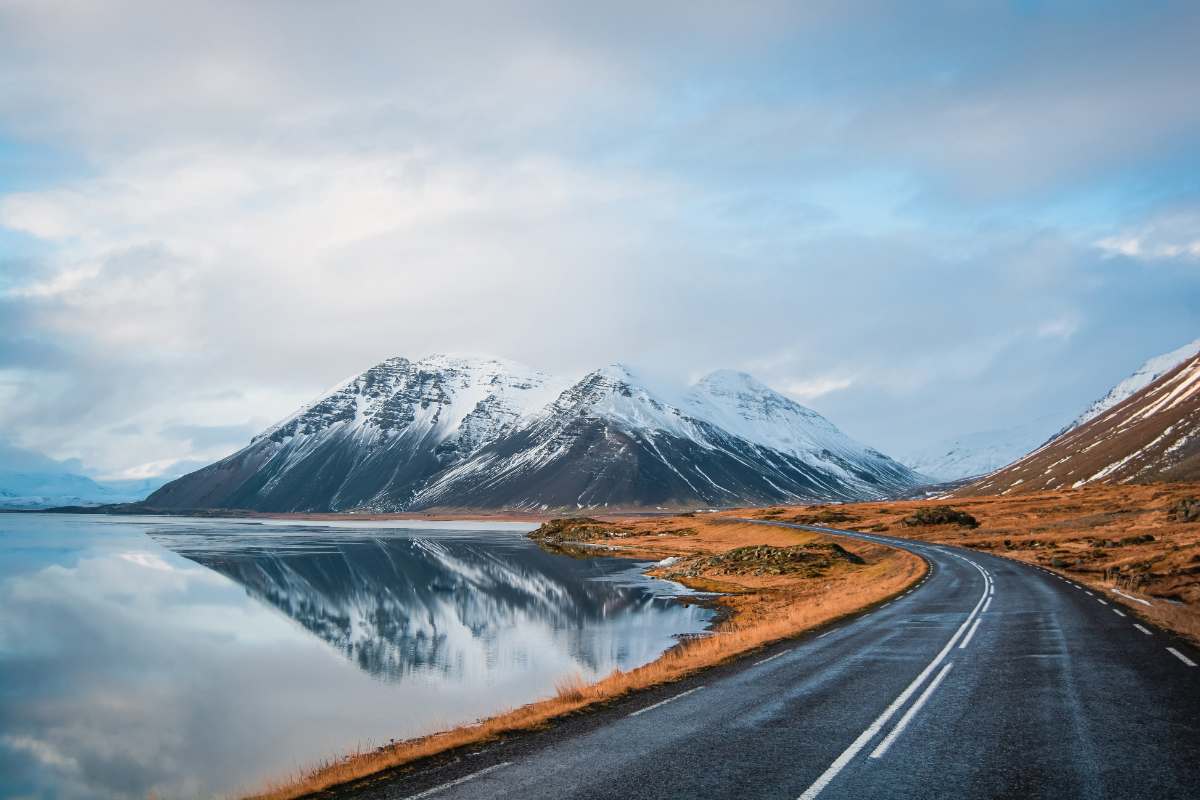 The Westfords Way
The Westfjords Way is definitely not for the everyday traveler to the island. Be aware that this is an extremely remote Iceland driving tour region. It should only be taken on with the right gear during the right season (but more on this a little later). But if you ask any avid traveler to the island, this is one of the self-drive trips in Iceland that truly is a once-in-a-lifetime experience. Because the Westfjord Ways is a 1100-kilometer tarmac/gravel road, one of the latest tourism trends is "bikepacking".
The Westfjords is a loop that starts at Isafjördur and goes throughout the westernmost part of Iceland. This area is an incredibly unspoiled region of Iceland, but, because of this exact reason, can offer absolutely breathtaking landscapes and unique experiences. Whilst you can complete your Westfjords Iceland travel self-drive in just 6 hours, the recommended time to allocate to a sufficient road trip would be three days at a minimum. Some of the attractions and activities you can look forward to along this route are:
Dynjandi Waterfall
Hornstandir Nature Reserve
Kayak Isafjardardjup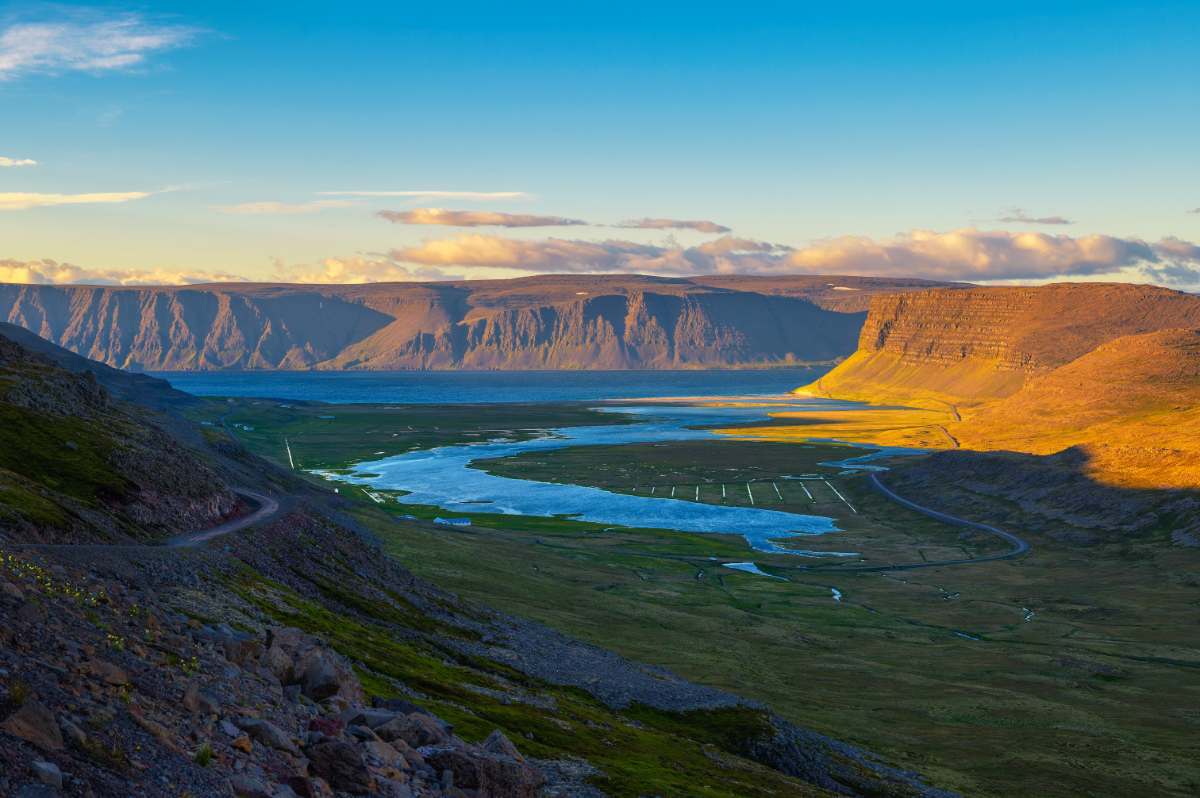 The Arctic Way
The Arctic Way, aka the Golden Circle of the North, consists of 900 kilometers taking you along the North Atlantic Ocean. It also goes in and around the Arctic Circle. The claim to fame of this Iceland self-drive trip is that it was one of the very first official tourist routes built in Iceland! It offers visitors the opportunity of going to six islands, 13 beaches, and 21 villages.
It also offers multiple spots that are perfect for viewing the Northern Lights and the Midnight Sun. However, do keep in mind that this is seasonal. This is not a route to take on as a day outing, and it is recommended that you plan an Iceland self-drive itinerary of at least five days. A few stops to add to the itinerary include:
Hvitserkur Rock Formations
Hrisey Island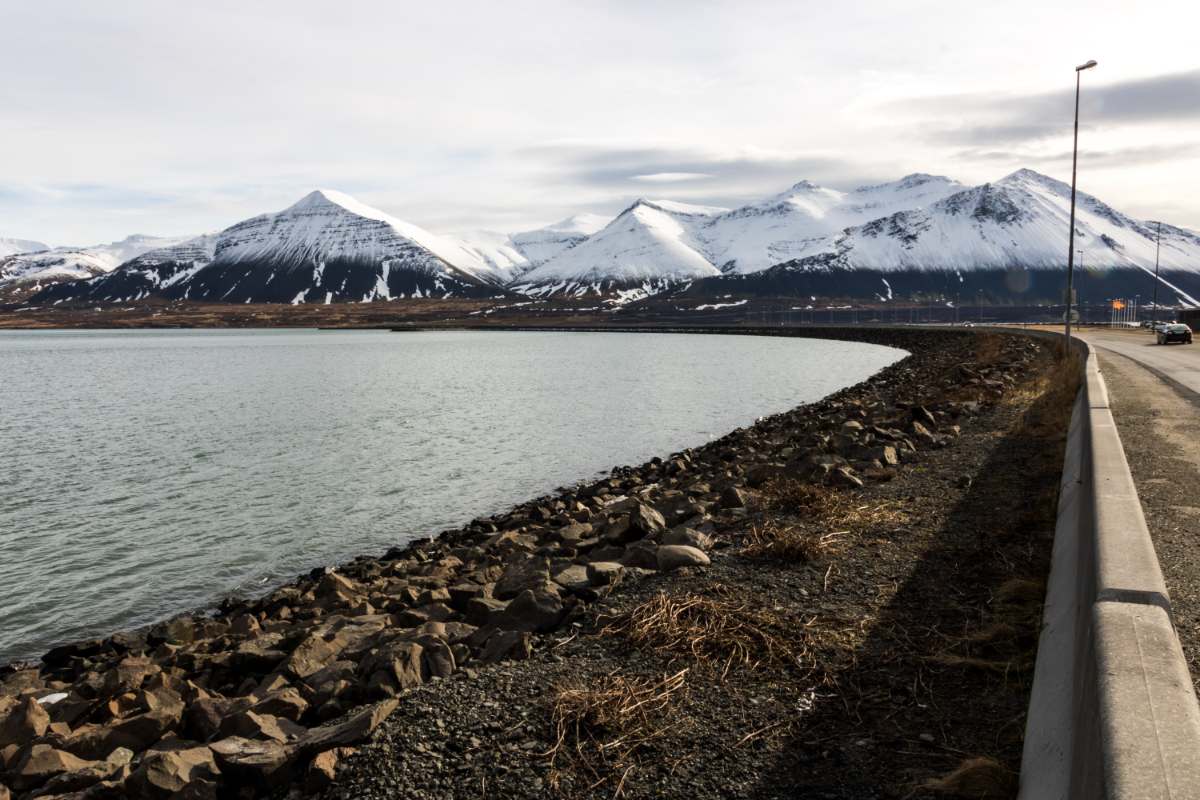 The South Coast
The South Coast is one of Iceland's self-drive tours that actually doesn't have its own dedicated road. You will be using the part of the Ring Road that stretches between Selfoss town and Jökulsarlon Glacial Lagoon. This piece of road is 320 km long and, as suspected, runs along the south coast of the island.
The South Coast is one of the Iceland self-drive tours that offer some of the best views and most breathtaking places on the island. A few attempts to make this Iceland self-drive a day trip from Reykjavík, only to realize what we're about to tell you. You need at least 2 days to this route any justice, and we highly recommend you make it 4. A few of the attractions and activities you'll come across along the way are:
Seljalandsfoss Waterfall
Diamond Beach
Skaftafell (now also part of the Vatnajökull National Park)
The Westman Islands
Glacier Hiking at Solheimajökull Glacier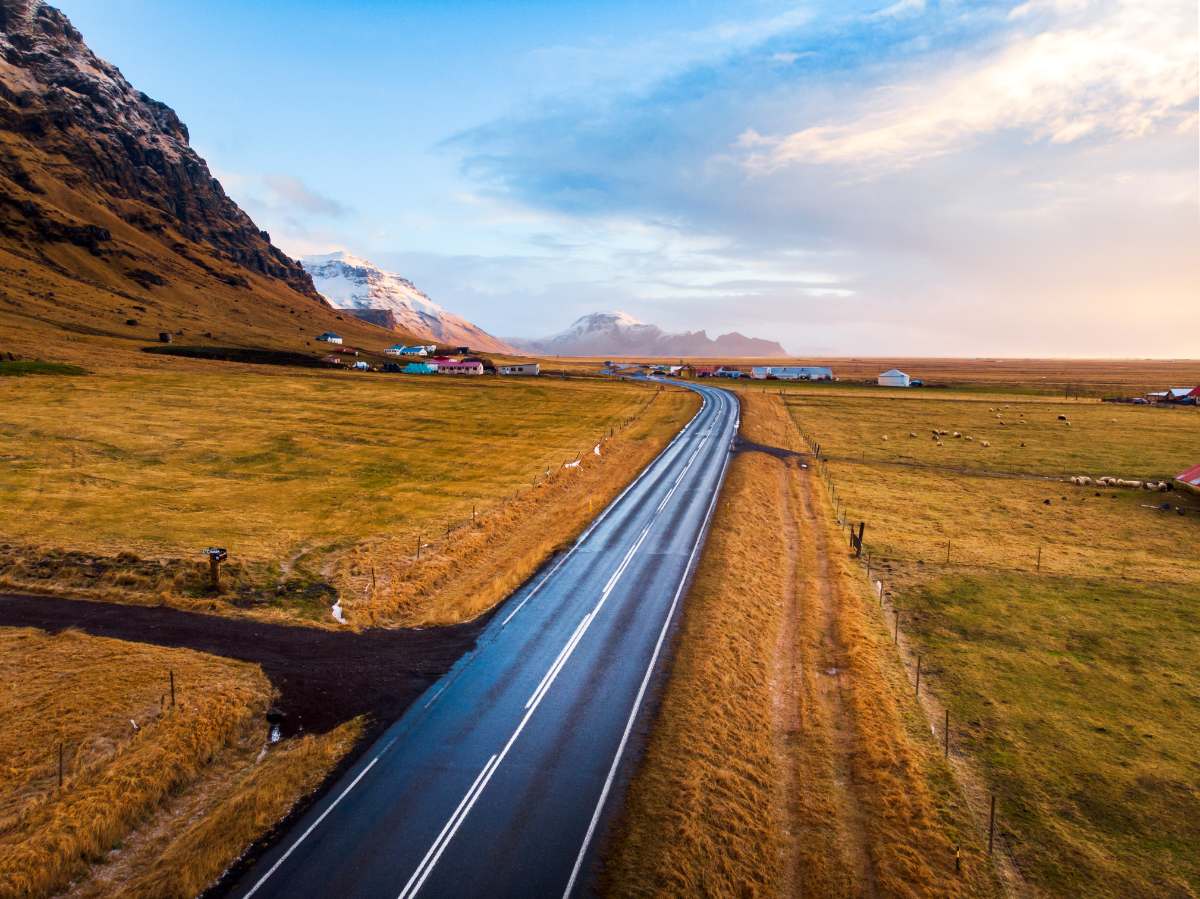 The Diamond Circle
The Diamond Circle route is 250 km long and will take you through the northeastern part of the island. This is a paved road, so it's perfect for those nervous drivers who don't feel ready for some of the more rough and rugged terrains in Iceland.
The entire route can be driven in just 4 hours, but once again, this is not advisable. We strongly recommend that you plan a road trip of at least 3 days. When you start digging into all the attractions and activities along the way, you'll understand why. Here are a few stops to add to your Diamond Circle itinerary:
Husavik (the whale watching capital of Iceland)
Lake Myvatn
Hljodaklettar Echo Rocks
Tjornes (here you'll be able to spot Puffins during breeding season)
Godafoss Waterfall
Helpful Tips When Going on One of the Iceland Self-drive Tours
If you're planning on going on one of the Iceland self-drive tours, here are a few things you should know:
The Iceland weather can be fickle, so you'll need to keep an eye out unless you want to end up soaked on a Black Sand Beach in Iceland. The unpredictable Iceland weather can also cause sudden road closures. So, you also need to keep an eye out on the Iceland road conditions – you don't want to end up stuck or at a dead-end during your road trip.
Certain roads and routes are also closed during the wintertime, especially in the Highlands and the Westfjords. So, plan your trip according to the season; otherwise, you can end up very disappointed.
The same goes for certain attractions and activities along the routes. For example, the Northern lights along the Arctic Way can't be seen during the summer months. In the case of the Westfjords Puffins can also only be seen during their breeding season (April to August).
Want to experience one of the most luxury self-drive tours in Iceland and save on budget? Then rent a campervan in Iceland. This will allow you to have one of the most comfortable Iceland self-drive holidays. And, of course, save on accommodation expenses (which can be quite steep here on the island).
Chat with your rental agency about your planned routes. Certain roads/routes can only be accessed via 4x4 vehicles. But don't worry, if you intend to rent a motorhome or a camper.

You Can Do it All!
When it comes to Iceland self-drive tours, there's no need to limit yourself. And with a budget-friendly option like a campervan, it's fairly easy to extend your Iceland self-drive holidays to include all the different routes discussed in this article. So, what are you waiting for? Pick a season, plan that itinerary and start your Iceland road trip where you can, quite literally, drive off into the sunset.