I'd like to take a look at Reykjavik Iceland weather because it's the capital and is the places all international visitors fly into. What we'll see is representative of what you'll find all over the island. Iceland's weather averages are similar to what you'll find in Reykjavik. There are some exceptions, however. The South Coast is the wettest, warmest part of the island. You'll notice a distinct difference when traveling here as opposed to the northern part of Iceland.
Iceland's weather in summer
The highest temperature ever recorded in Iceland was 30.5 ºC (87 ºF) back in the 1930s. This was definitely a fluke and not representative of normal temperatures of Iceland weather in July or other summer months. The average temperature in the summer is usually more reasonable. It hovers around 10-15 ºC (50-60 ºF), which is still pretty cool for most. Iceland's summer weather is warm and pleasant for us, but as with most things, everything is relative.
Iceland weather in October and September starts the change from summer to winter, as you begin to see the country's Northern Lights. The longer nights mean you'll have more of an opportunity to spot the natural wonder in the sky.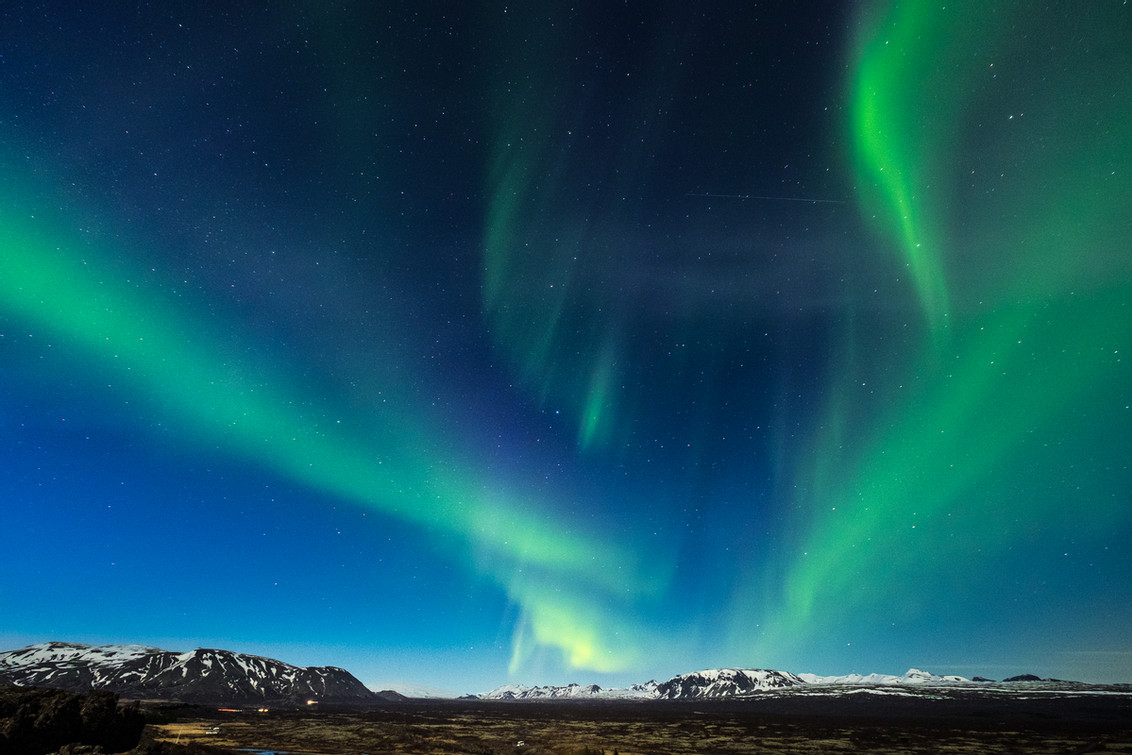 How cold are Icelandic winters?
Spring in Iceland sees the transition into summer and a gradual rising of the temperatures. Even though there's still snow on the ground in April, both April and May see a shift in Iceland's weather. As the snow melts and lupine starts to bloom, the country starts gearing up for the summer tourist season. Pretty soon, the country shakes off its winter chill as green, rolling hills replace snowy, white landscapes.
Tips for traveling in Iceland
One of the things to keep in mind while traveling in Iceland is that you'll need to continually check the weather forecast. The only constant with Iceland's weather is change, so be prepared. I'm not exaggerating when I say it's possible to experience all four seasons in a day. Checking the Iceland weather forecast frequently will save you time and hassle when driving from town to town. It could even save your life if you see on the forecast that a storm is approaching.
Iceland Weather and Climate
The weather and climate in Iceland are not as cold as you might think. It's true that our winters are longer and you'll experience a lot of snow, but that's true for any northern European country. As long as you come prepared and know what to expect, it won't be such a big deal. Look at Iceland weather by month to see average temperatures and precipitation for the time of year you plan on visiting.