June marks the height of summer here on the island, so you can rest assured that a lot will be happening during June in Iceland. There are a wide variety of attractions and activities to pick and choose from with plenty of daylight hours to enjoy them in.
And the weather is some of the best you'll get to experience all year round. Even animal lovers will be glad to know about all our migratory wild guests who will be calling Iceland their home in June. Sounds good? Well, read on. You might find that visiting Iceland in June is the perfect fit for you and your Iceland bucket list.
The Pros and Cons of Iceland in June
As with most things in life, June in Iceland has its pros and cons. We've created this helpful overview to help you decide whether traveling to Iceland in June is something that's in the cards for you:
Pros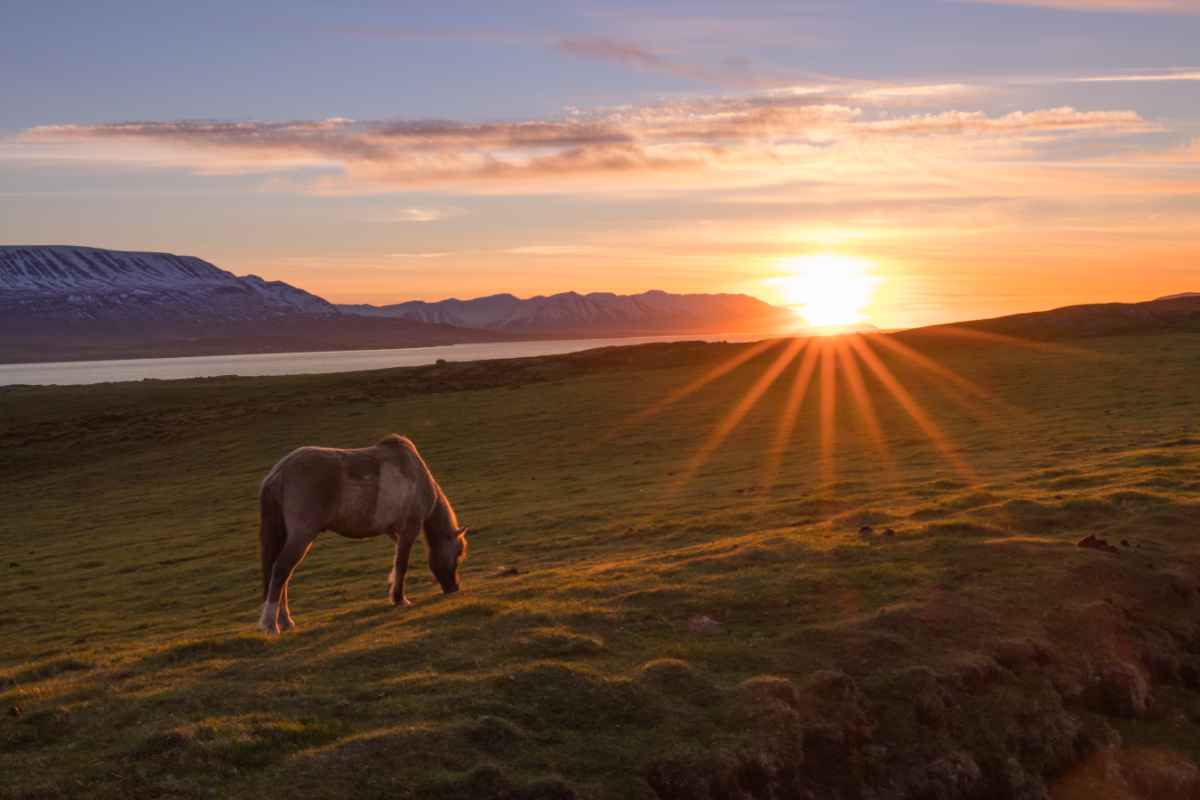 Cons
What You Can Expect From the Weather When Visiting Iceland in June
Summer on this island may not look like most other islands out there, but it's still a time that both visitors and locals look forward to. As we already touched on, the Iceland weather is amazing during the month of June in Iceland.
The temperatures are higher, ranging between 9-15 degrees Celsius. Furthermore, the island's harsher weather elements have calmed down drastically. You no longer need to be concerned about getting caught in a blizzard. Nor about having the legendary Iceland winds literally rip your car door off its hinges.
At the beginning of June, you'll get treated to approximately 20 hours of daylight each day. However, as the month goes on, you'll soon reach those 22+ hours a day that gives you that Midnight Sun experience.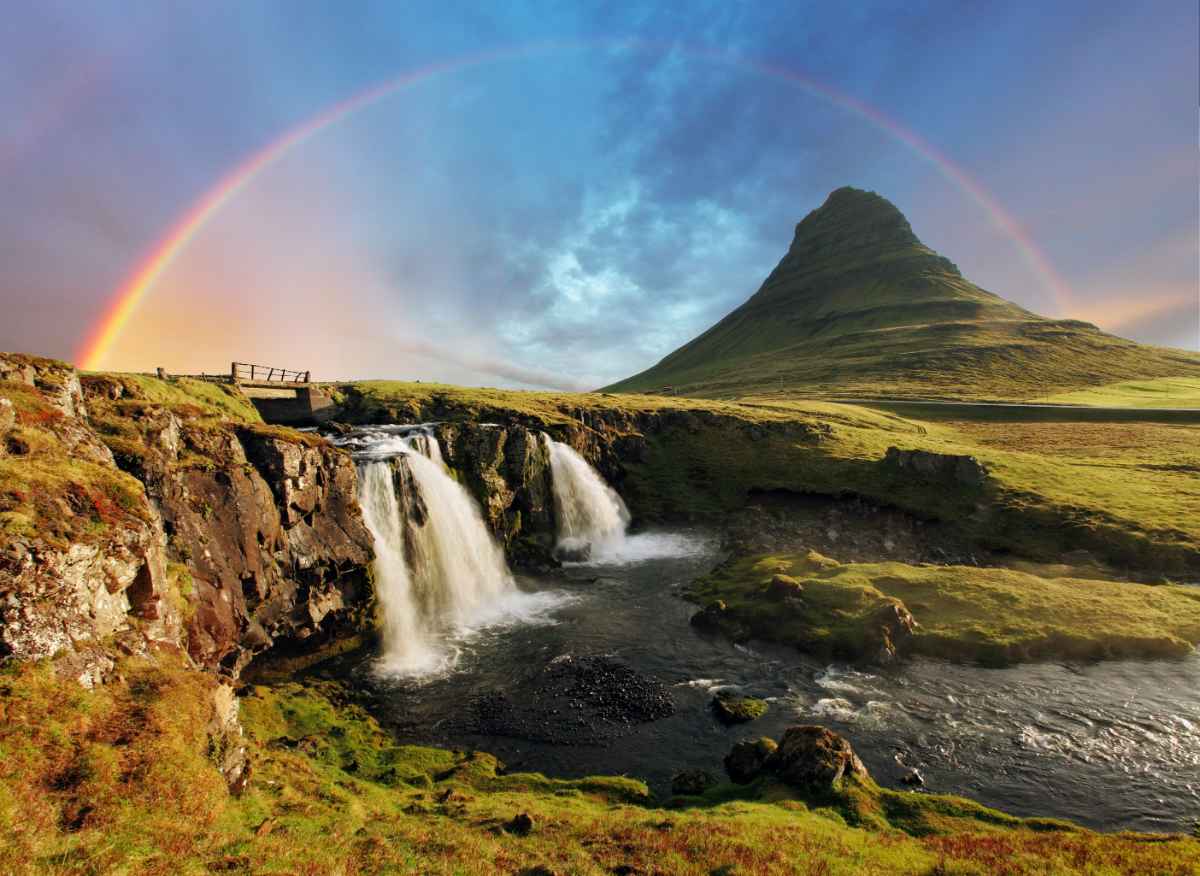 Packing List When Traveling to Iceland in June
Packing is bound to be confusing when you realize that you're packing for a summer vacay to a country called Iceland. That's why we've created this nifty packing list for you to use as a guide: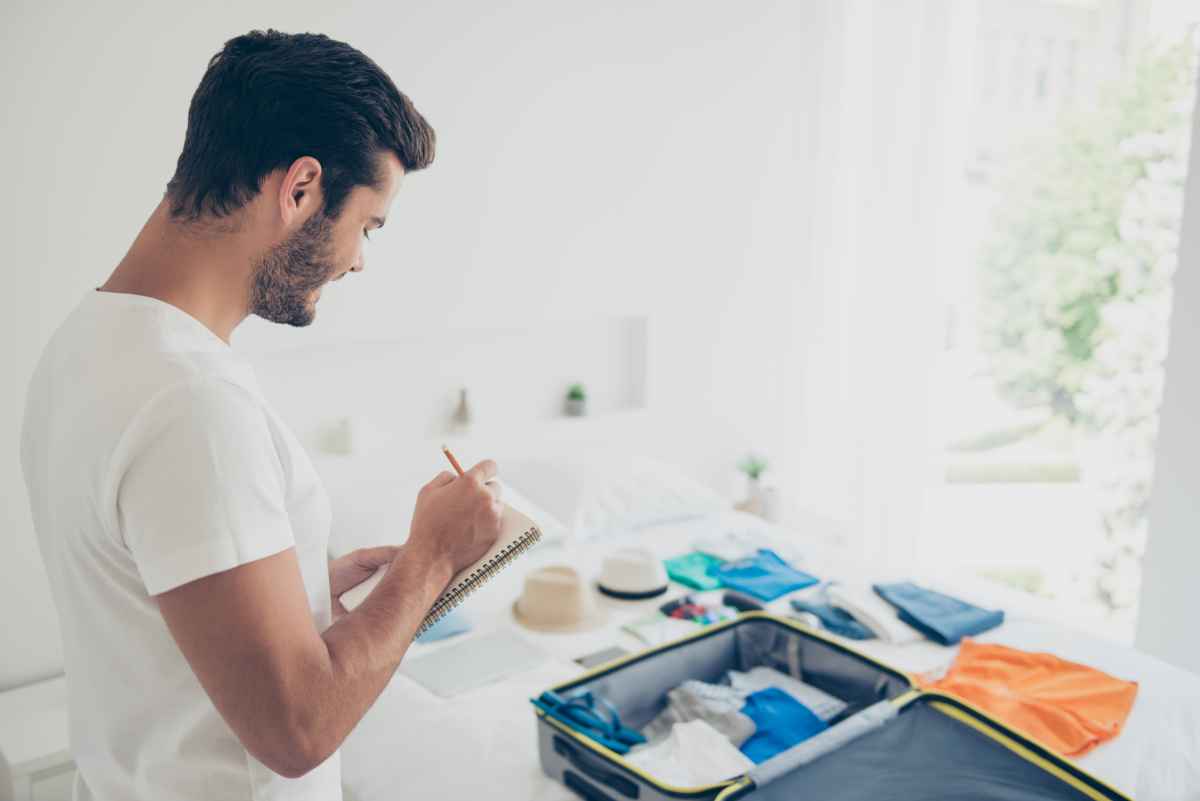 Camping in Iceland in June
It goes without saying that June is a favorite when it comes to camping on the island. But camping during June in Iceland holds more benefits than embedding yourself into the majestic landscape of the island. Camping also helps you save on a lot of accommodation costs – especially at the height of the peak season.
And you don't need to be the next Bear Grylls to go camping. If you don't consider yourself someone who necessarily enjoys "roughing it", you can simply rent a campervan in Iceland. That way, you have not only sorted out both your transport and accommodation, but you will also be able to camp in comfort. If you want to save even more on your accommodation budget, get yourself a Camping Card.
It will only cost you €159 and will give an entire family of 2 adults and up to 4 children access to various campgrounds across the island. These are massive savings when you take into consideration that a normal stay at a campsite will cost about $10-$20 per person per night. If camping during your June trip to Iceland seems like the way to go, the following are considered some of the best campsites on the island: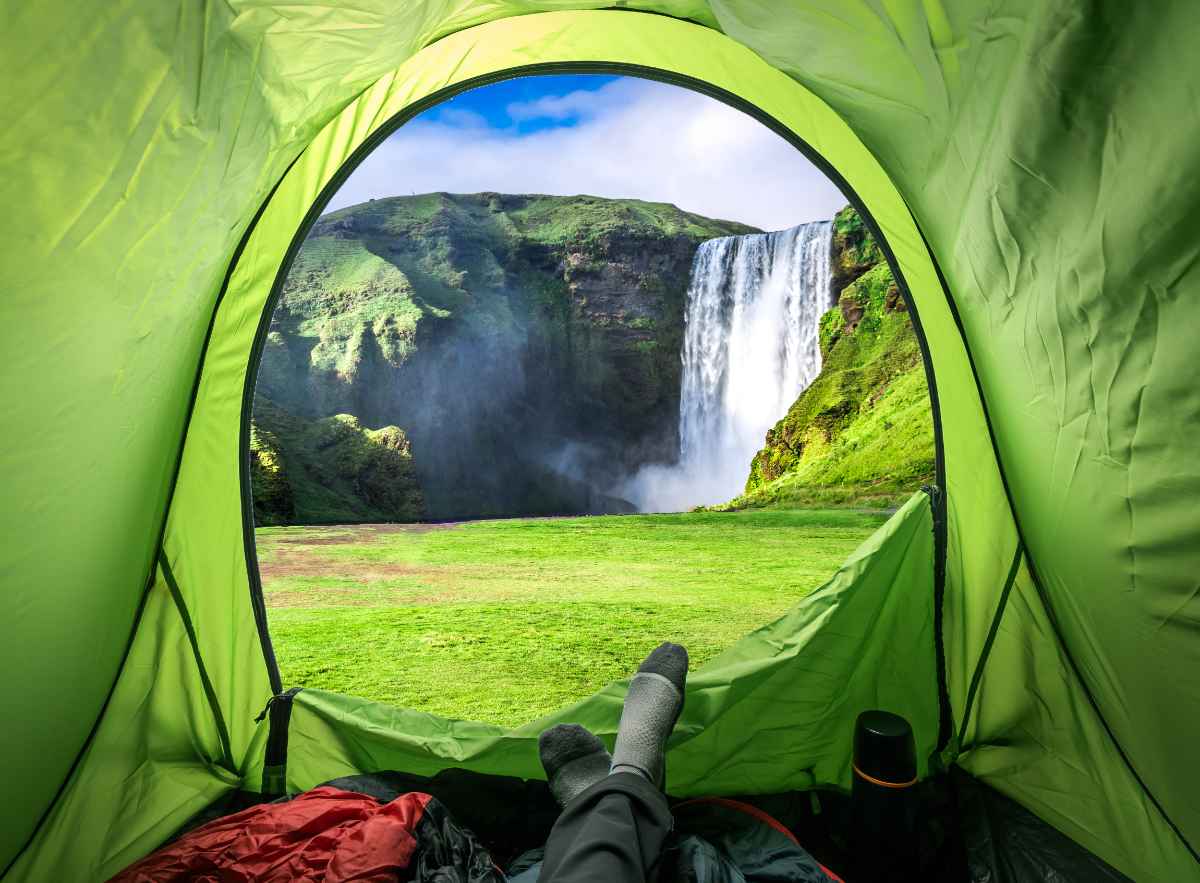 Driving in Iceland in June
As we have already mentioned, all roads and routes that are normally closed during the colder months have reopened. Road conditions are now pristine, making it the best time for an Iceland road trip.
Just keep in mind that there are certain roads, such as the F-roads in Iceland that can only be accessed via a 4x4 vehicle. So, it's good to discuss your planned route(s) with your rental agency beforehand. Some of the most popular road trip routes on the island are:
Other Things to Do on Your Trip to Iceland in June
June in Iceland has more up its sleeve than just road-tripping and camping. The following attractions and activities should also be added to your trip itinerary: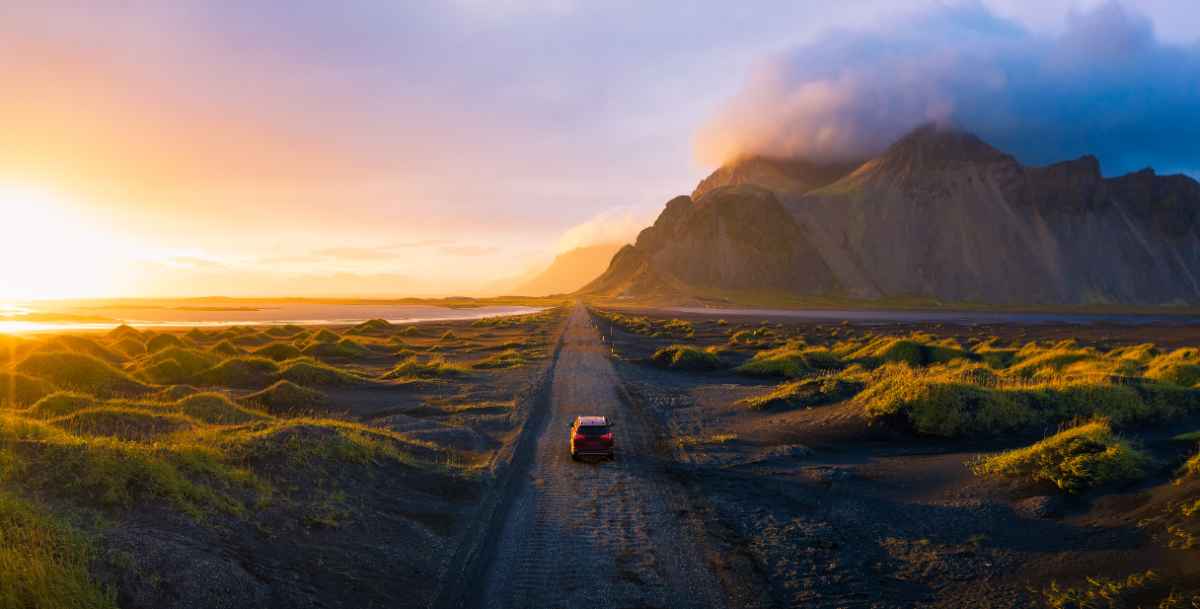 Helpful Tips When Visiting Iceland in June
The following tips will help ensure that you have a safe and memorable trip when spending June in Iceland:
Set Sleeping Alarms
Yes, you read right; set sleeping alarms. With all these daylight hours, it's easy to get caught up and the only person who can manage your sleep is you. Set an alarm for the time you usually go to bed. Make use of your sleeping mask, earbuds, and other things such as soothing chamomile tea to ensure that you are getting enough sleep.
Always Check the Weather and the Road Conditions
The local saying says, "you can experience all four seasons in a day in Iceland" so you'll need to be prepared for the unexpected. Although the odds of you being surprised by extreme weather are very small when spending June in Iceland, you still don't want to take on a hike in the rain.
So, always keep an eye on the Iceland weather forecast. The weather and other unforeseen events can also cause sudden road closures. So, always check the Iceland road conditions before heading out.
Always Have Waterproof Items Close By
Waterproof clothing and gear are not just in case of unexpected rainfall. You will feel very grateful for your waterproof hiking boots when walking the muddy trails surrounding the natural hot springs, or whilst remaining comfortable and dry in the powerful spray and mist of a waterfall whilst other visitors are screeching and getting drenched next to you.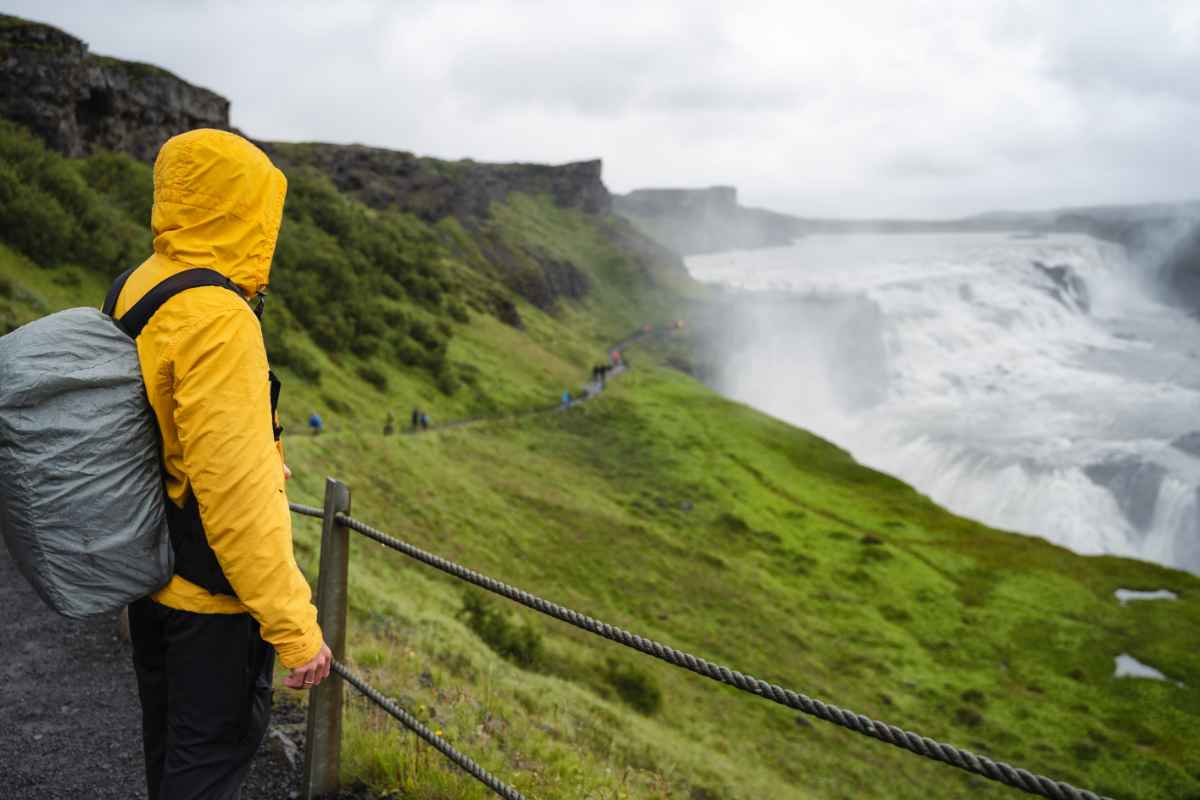 Time to Take the Show on the Road this June in Iceland!
Now that you know everything there is to know about June in Iceland, all that's left is to hit the road. So, plan your trip by using this guide, rent an RV in Iceland and remember to book everything well in advance. It is the busiest month, after all! Then it's just a short flight before you can get in your campervan rental and start your Iceland road trip adventure!