Are you dreaming of a trip to Iceland this September? If so, you're in luck! September is the perfect time for exploring this beautiful country with its mild days and cool nights. From Reykjavik to the northern lights, there are plenty of amazing things to do in Iceland in September. You're bound to have an unforgettable visit.
Whether you're into glacier treks or exploring stunning waterfalls, our ultimate guide has you covered. Discover where to stay, which attractions not to miss, and the best things to do in Iceland this month.So let's get started planning your Icelandic adventure!
Why Spend September in Iceland?
September in Iceland has its advantages and disadvantages, just like most things in life. Whether it is suitable for you depends on your needs and preferences. Consider the following pros and cons to understand why September in Iceland can be a good option.
Pros
Mild temperatures: September in Iceland experiences relatively mild weather, making it more comfortable for outdoor activities compared to colder months.
Autumn colors: The landscapes in Iceland transform into beautiful shades of red, orange, and yellow, offering stunning scenery for photography and hiking.
Fewer crowds: September marks the shoulder season, meaning fewer tourists than in the peak summer months, allowing for a more tranquil experience at popular attractions.
Northern Lights: September offers an excellent chance to witness the mesmerizing Northern Lights as the nights grow darker.
Lower prices: Accommodation, flights, and tours are more affordable in September compared to the peak summer season.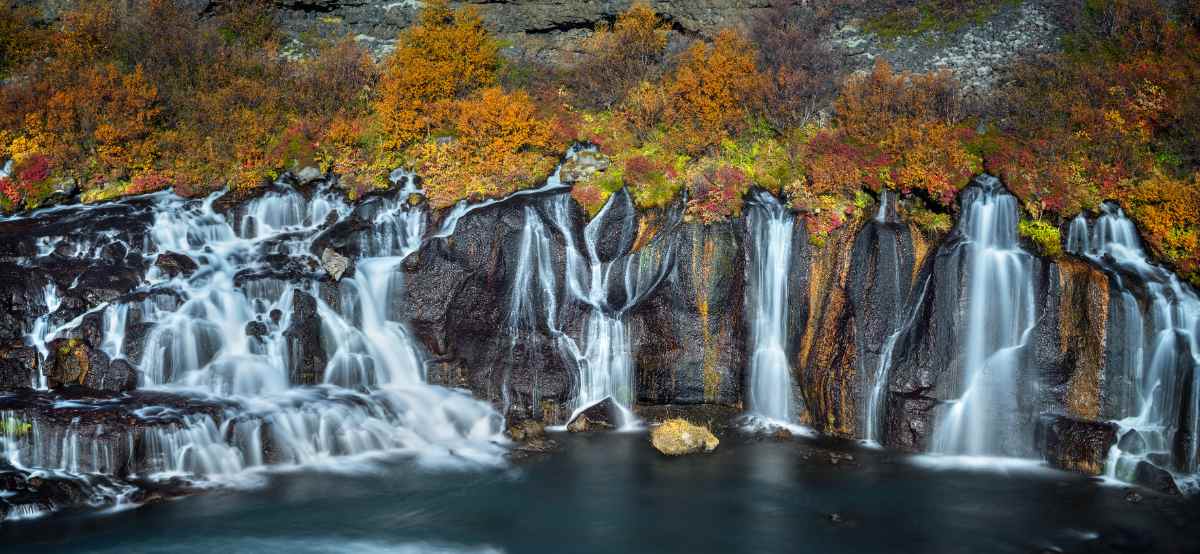 Cons
Variable weather: While the temperatures are milder, Iceland's weather can still be unpredictable, with frequent daily changes. It's essential to pack and dress accordingly.
Shorter days: September sees shorter daylight hours compared to the summer months, which can affect the time available for outdoor activities and sightseeing.
Limited accessibility: Some remote areas and highland roads may start closing in September due to changing weather conditions, limiting access to certain attractions.
Decreased wildlife activity: Wildlife sightings, such as puffins or seals, are more prevalent during the summer, so the chances of spotting them might decrease in September.
Potential rain and wind: Iceland is known for its windy and rainy weather, and while September is relatively mild, it can still bring rainfall and gusty winds, affecting outdoor plans.
What Is the Weather Like in Iceland in September?
The weather in Iceland during September can be mild, with temperatures ranging from 6°C (43°F) to 11°C (51°F) on average. Although temperatures generally remain consistent throughout the month, it's important to note that Iceland is known for its unpredictable weather, with frequent changes to wind speed, rain, and snow. So dress in layers and pack waterproof clothing just in case!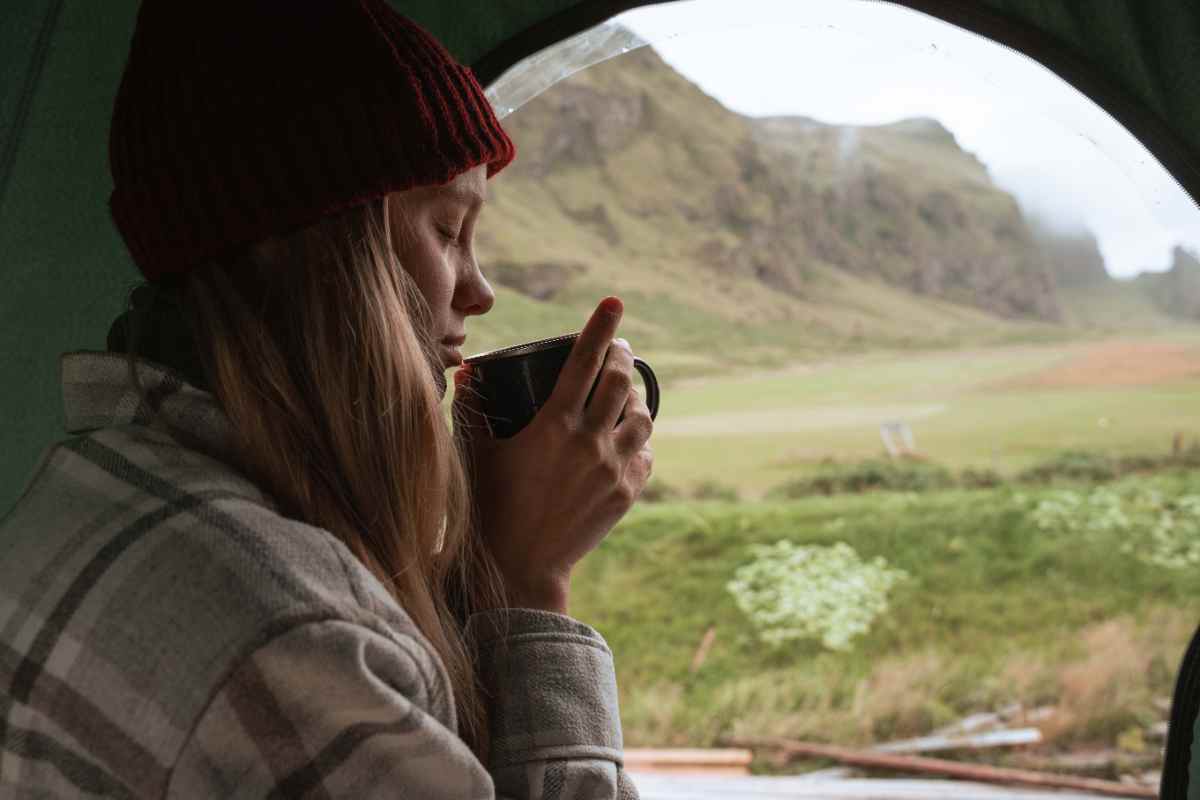 10 Things To Do in Iceland in September
If you're looking for things to do in Iceland in September, you're in for a treat! From lava fields to the mesmerizing northern lights, there is something for everyone in this beautiful country. Here is a list of the top things to do in Iceland in September that you won't want to miss:
1. Explore Reykjavik
Discover the vibrant charm of Reykjavik in September. This lively capital city of Iceland offers an array of exciting activities and attractions. Here are some fantastic things to do in Reykjavik in September:
Reykjavik Food Tour: One of the best things to do in Reykjavik in September is to take a food tour and sample some of the best Icelandic dishes.
Hallgrímskirkja: Marvel at the architectural masterpiece and enjoy breathtaking views of Reykjavik from its observation deck.
Harpa Concert Hall: Experience world-class performances and immerse yourself in the city's thriving arts scene.
The Sun Voyager: Stroll along the waterfront and admire this iconic sculpture inspired by Viking ships.
Reykjavik Art Museum: Explore contemporary and modern Icelandic art in a unique setting.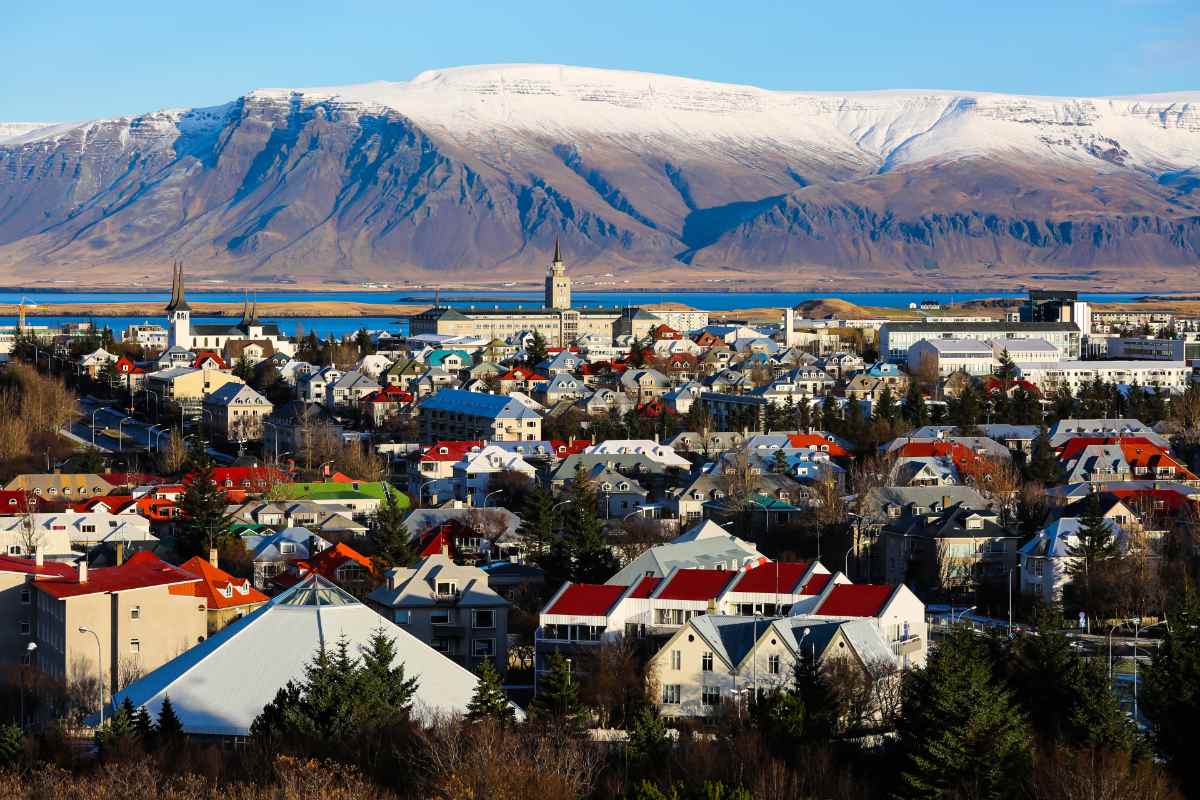 2. Witness the Aurora Borealis
A must-do in Iceland in September is to witness the incredible northern lights. From late August and early September, these lights start to appear on clear nights, offering a mesmerizing display of colors across the sky. Make sure to check out some of these top places in Iceland for seeing the northern lights in September:
Kirkjufell Mountain: This iconic mountain is said to be one of the best places to spot the northern lights in Iceland.
Lake Mývatn: This peaceful lake and its surroundings provide an excellent spot for viewing the northern lights.
Vík í Mýrdal: The dramatic coastline of this small fishing village creates a beautiful backdrop for the northern lights.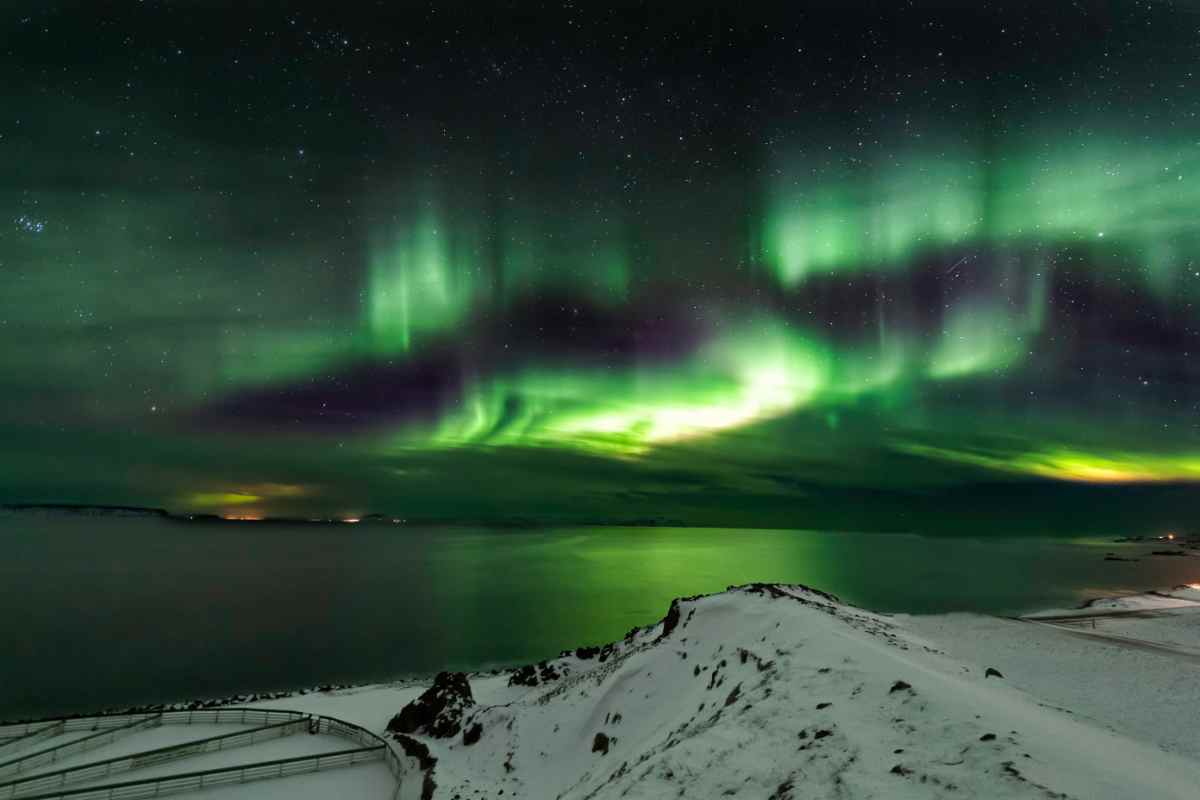 3. Go Glacier Hiking
Glacier hiking is, without a doubt, one of the best things to do in Iceland in September. Explore the stunning landscapes of glaciers and snow-capped mountains with a professional guide for a truly unique experience! Here are some of the top glacier hiking tours available in Iceland during September: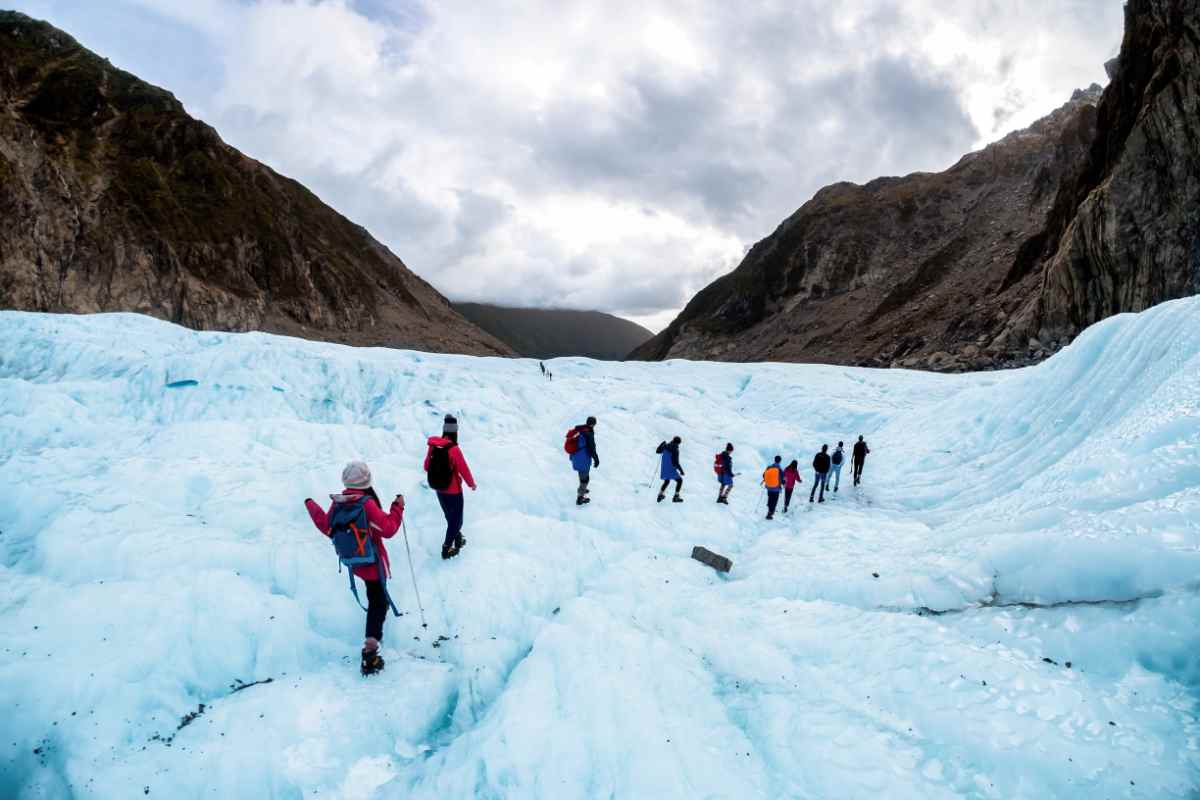 4. Take a Whale Watching Tour
Iceland is home to 24 species of whales and dolphins, making it one of the best destinations for a whale-watching tour. A whale-watching tour is a must-do in Iceland in September! Here are some of the most popular whale-watching tours available in Iceland during September:
Reykjavík Classic Whale Watching: This 3-hour tour will take you on a whale-watching adventure in Faxaflói Bay with expert crew and naturalist guides.
Akureyri Classic Whale Watching: Discover the Eyjafjord Humpbacks in their natural habitat. This tour includes expert whale-watching guides and a high-speed, modified whale-watching ship.
RIB Express: Join this boat for an amazing 2-hour RIB Express tour. Enjoy a fast and thrilling ride with a comfortable cruising speed of 32 knots. Enjoy ample time in the whales' feeding grounds for an unforgettable experience.
5. Visit National Parks
Visiting Iceland's National Parks should be at the top of your list of things to do in Iceland in September. From tranquil lakes to vast glaciers, these parks offer spectacular landscapes and an excellent opportunity for exploration. Here are the 3 parks you don't want to miss out on:
Snæfellsjökull National Park: Explore the lava fields and majestic glaciers of this stunning park located in the western part of Iceland.
Vatnajökull National Park: This park acts as a gateway to explore the largest glacier in Europe, Vatnajökull.
Þingvellir National Park: Visit the home of the world's oldest functioning parliament and witness its picturesque ravines, lakes, and geysers.

6. Drive Scenic Routes
Planning a road trip during your visit to Iceland is a must and possibly one of the best things to do in Iceland in September. Certain roads that are closed during winter due to hazardous conditions can be driven in September, and you can even save on accommodation costs by opting for a campervan. Some of the most famous road trip routes in Iceland include:
The Ring Road: This 1,322 km/821-mile route around the island is stunning and diverse. It takes you from the vibrant city of Reykjavik to the remote corners of the island.
The Westfjords Way: Take the road less traveled and explore one of the most remote parts of Iceland. This route takes you through some fantastic landscapes and quaint villages, allowing you to get off the beaten track and experience something unique.
The Golden Circle: This is a 240 km/140-mile route that takes you through some of the most iconic landscapes in Iceland, including Geysir, Gullfoss Waterfall, and Thingvellir National Park.
The Silver Circle: Similar to the Golden Circle, this route takes you through some of the lesser-known attractions in Iceland's interior and is a great way to discover hidden gems.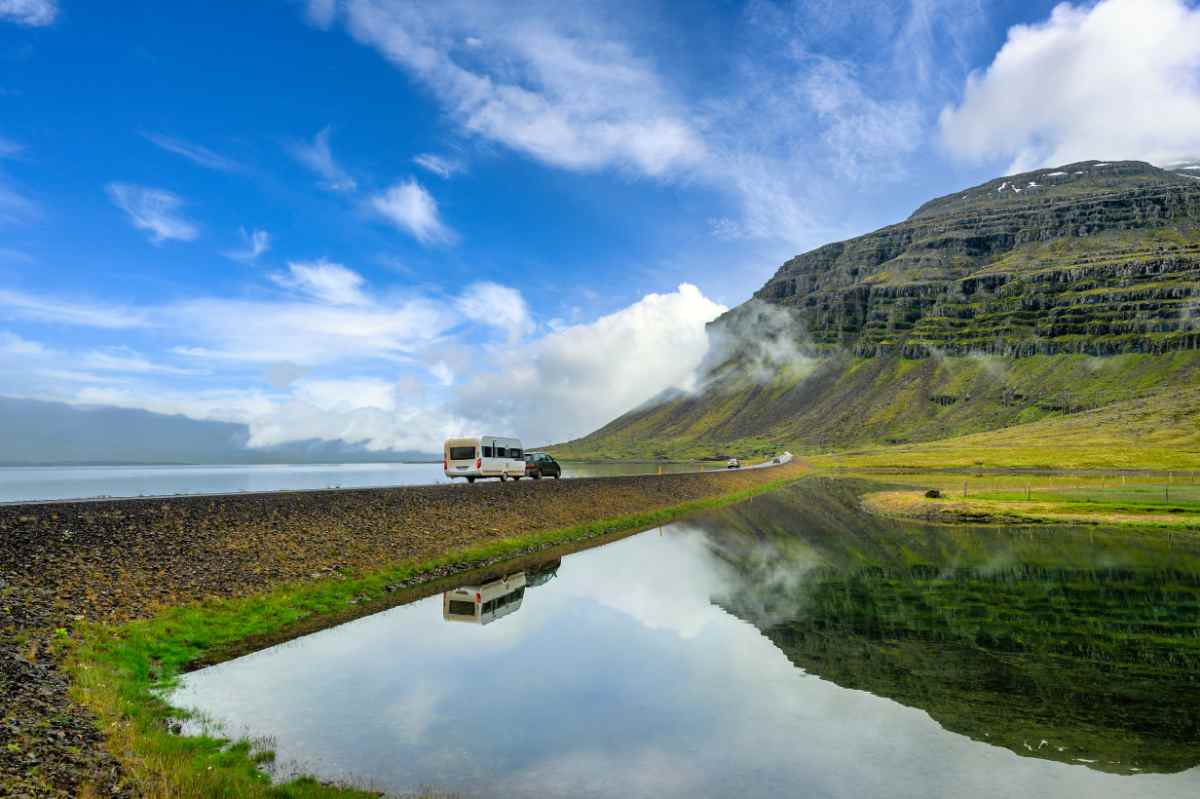 Not all roads are accessible with a regular vehicle; some routes may require a 4x4 vehicle. Make sure to inquire with the rental agency about the vehicle requirements for specific routes.
7. Check Out Waterfalls
Iceland has over 10,000 waterfalls, and it is a must-do in Iceland in September. Pack some waterproof clothes to prepare for muddy hiking paths and waterfall spray. These are some of our top picks:
Gullfoss: One of Iceland's most iconic waterfalls, Gullfoss captivates visitors with its two-tiered drop into a dramatic canyon. Its sheer power and beauty are truly awe-inspiring.
Godafoss: Known as the 'Waterfall of the Gods,' Godafoss mesmerizes with its horseshoe shape and cascading turquoise waters. It's a sight that will leave you spellbound.
Dettifoss: As Europe's most powerful waterfall, Dettifoss is an absolute spectacle. Feel the ground tremble beneath you as you witness the sheer force of water plummeting into the canyon.
Seljalandsfoss: This unique waterfall offers a memorable experience. You can also walk behind the cascading water curtain, providing a different perspective and excellent photo opportunities.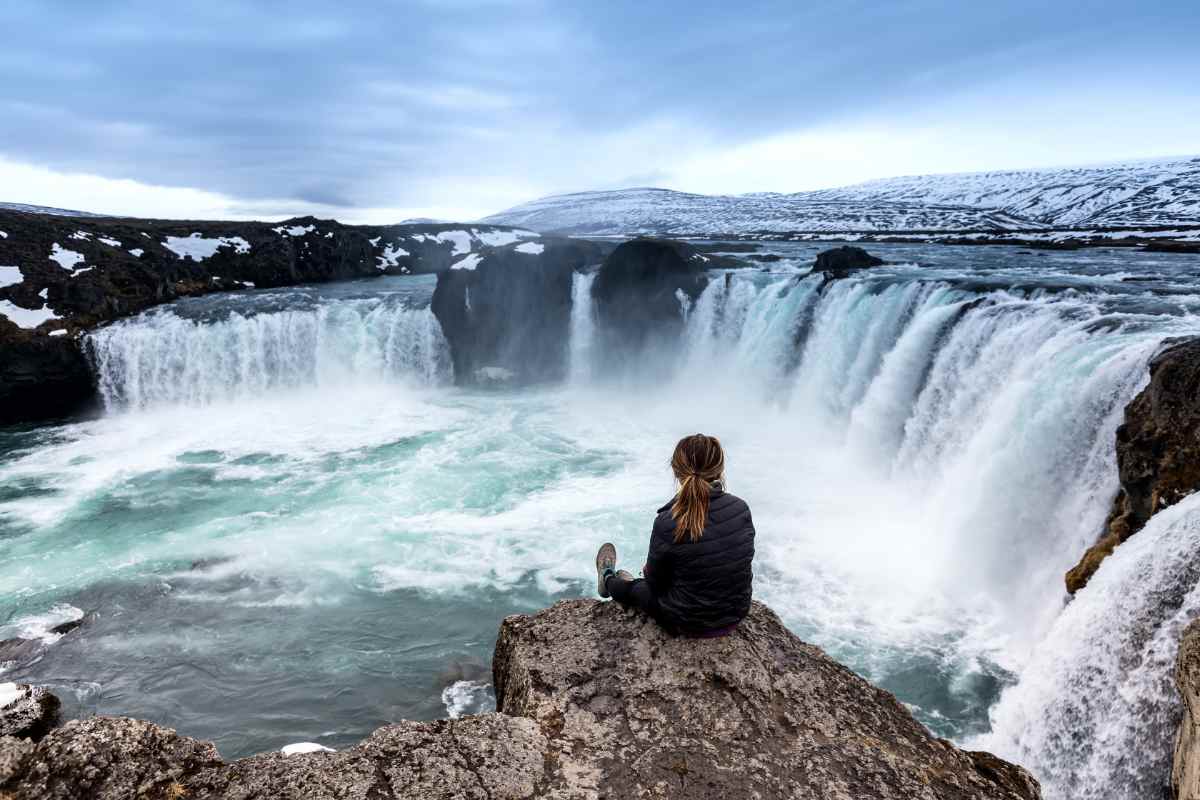 8. Unwind in Iceland's Geothermal Hot Springs
Iceland has numerous natural hot springs due to volcanic activity that heats the underground water supply. Some of these hot springs have remained untouched in their natural state. In contrast, others have been developed for commercial or public use, especially those too hot for human use. While many hot springs are free, some may charge an entry fee, especially those that provide additional spa services. Some of the most popular hot springs to visit include:
The Blue Lagoon: One of the most famous pools in Iceland, the Blue Lagoon offers various treatments and is a great spot to relax.
Secret Lagoon: The perfect place for a family outing, the Secret Lagoon offers mineral-rich waters and beautiful surroundings.
Sky Lagoon: Considered one of the best things to do in Reykjavik in September, Sky Lagoon allows you to relax in the geothermal waters of Reykjavík's harbor.
Reykjadalur Hot Spring: An adventure awaits in the Reykjadalur Valley as you hike through the mossy hills and soak in a natural hot spring.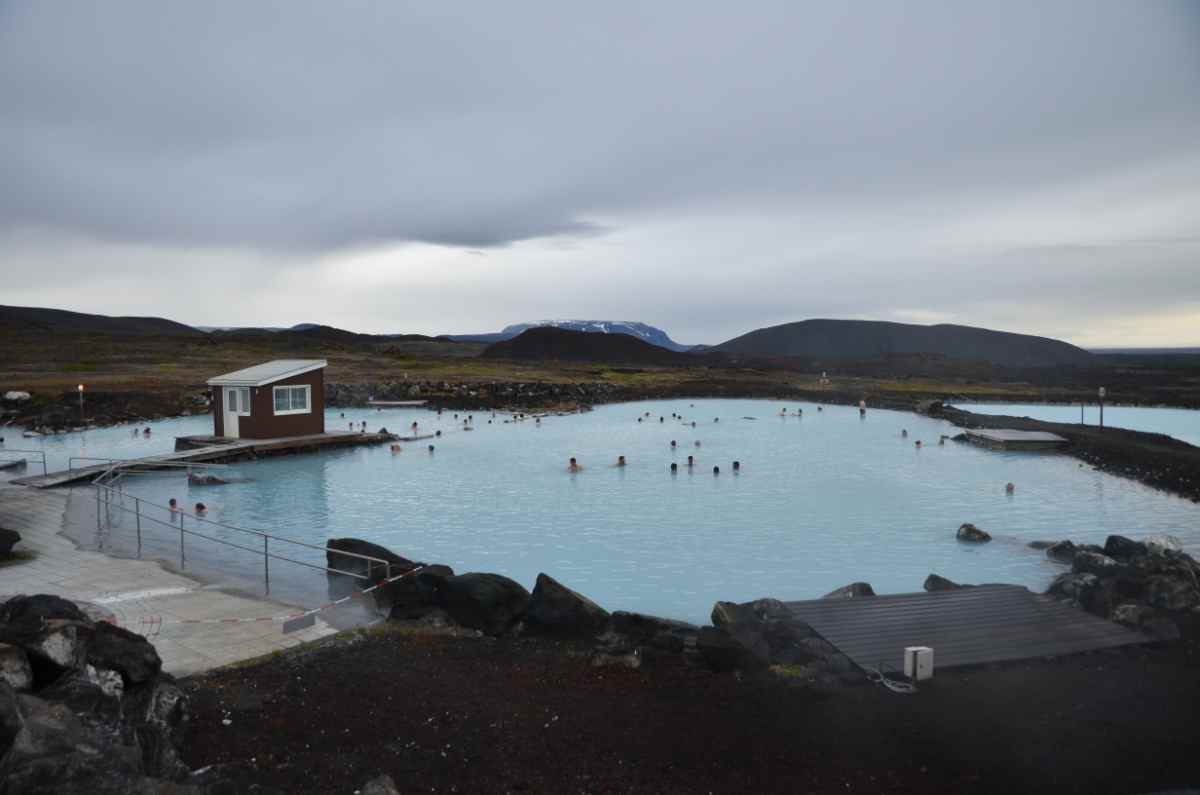 9. Uncover Iceland's Best Black Sand Beaches
In September, when the weather in Iceland is still pleasant, it is highly recommended to visit one of the black sand beaches found throughout the island. This is a distinctive feature of Iceland, created by combining the country's volcanoes and glaciers. Check out these famous black sand beaches to experience this unique phenomenon.
Reynisfjara Beach. Boasting an impressive view of the Reynisdrangar sea stacks and basalt columns, this beach is a unique sight for the eyes and a must-visit destination for beachgoers.
Vík í Mýrdal Beach. This beach is home to lagoons, caves, and spectacular basalt columns. Take the time to explore its many wonders as you soak in the sun.
Diamond Beach. Located near Jökulsárlón Glacier Lagoon, Diamond Beach is known for its glistening chunks of ice on its shores.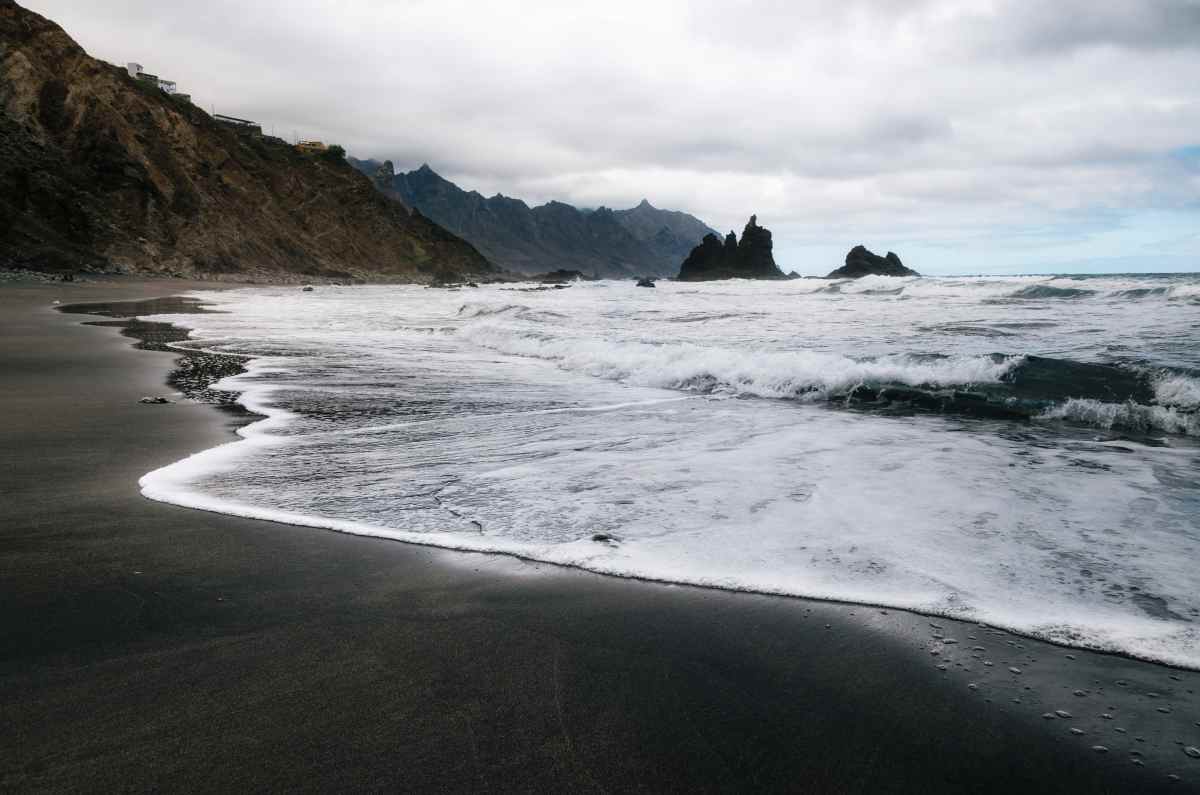 10. Unleash Your Inner Viking
Going Viking is a must-do in Iceland in September, and Iceland is at the top of the list for a Viking-themed holiday. Iceland has a rich Viking heritage and is home to some of the best Viking sites in the world, such as:
Viking World Museum: Learn all about the life and times of the Vikings at this interactive museum. Uncover the fascinating artifacts from Norse mythology and explore their culture more deeply.
Saga Museum: Immerse yourself in the Viking age with this museum's lifelike figures and stories of their daily lives.
Borgarnes Viking Museum: This well-preserved Viking settlement provides a unique insight into the life of the Vikings and their world.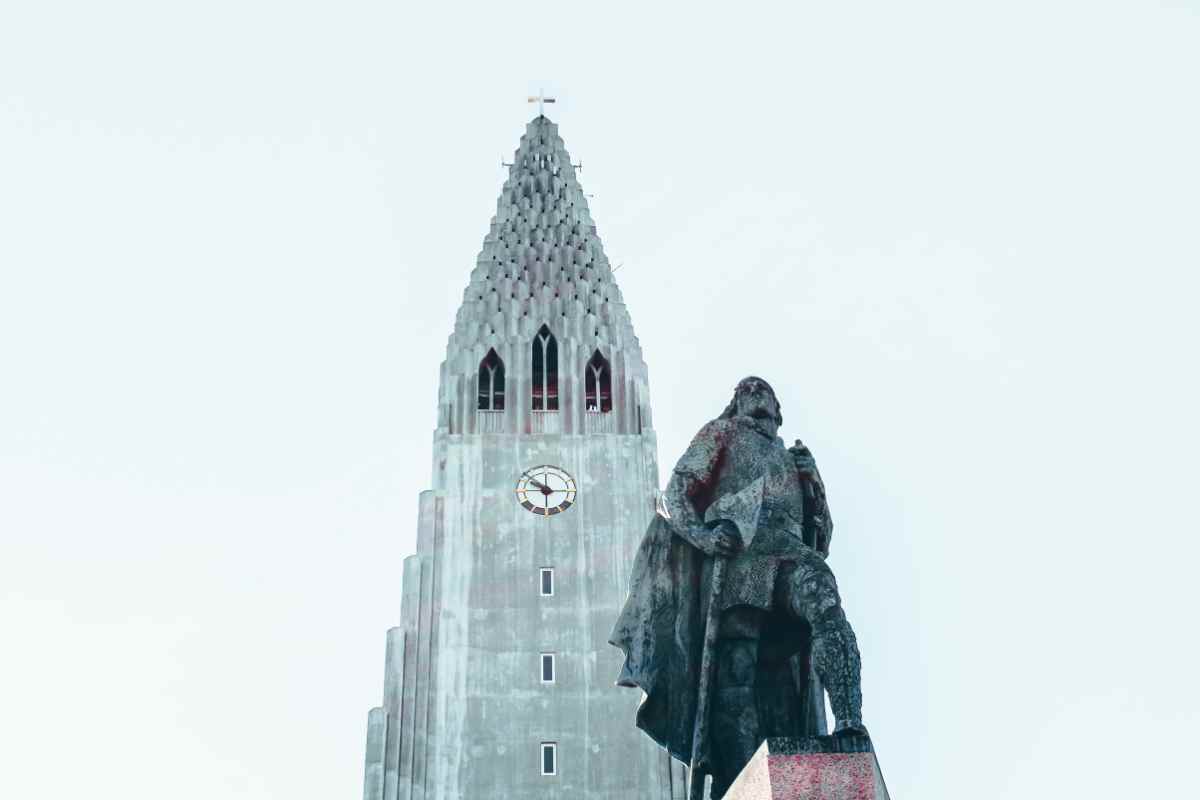 Where to Stay in Iceland in September?
Camping is one of the top things to do in Iceland in September, as it allows you to explore the outdoors and embrace Iceland's unique nature up close. For those who prefer a more comfortable stay, there are also many hotels, guesthouses, and hostels to choose from. Here are some of the best campgrounds and accommodations in Iceland:
Campsites
Camping offers a budget-friendly accommodation option and is a great way to explore Iceland's nature up close. Consider purchasing a Camping Card for €159, providing access to multiple campsites for up to 28 days.
The card covers a family of 2 adults and up to 4 children, making it an excellent cost-saving option for family travel. Most campsites charge at least €10 per person per night, so the Camping Card offers significant savings. Here are some of the best campsites in Iceland:
Reykjavík Campsite: This campsite is located in the heart of Reykjavík and provides a range of amenities, including showers, laundry facilities, Wi-Fi, and a restaurant.
Skogar Campsite: With its stunning views of the Skogafoss waterfall, this campsite is the perfect place to settle in for a night and explore one of Iceland's most iconic natural wonders.
Skaftafell: Located within Vatnajökull National Park, this campsite offers incredible views of the surrounding mountains and glaciers.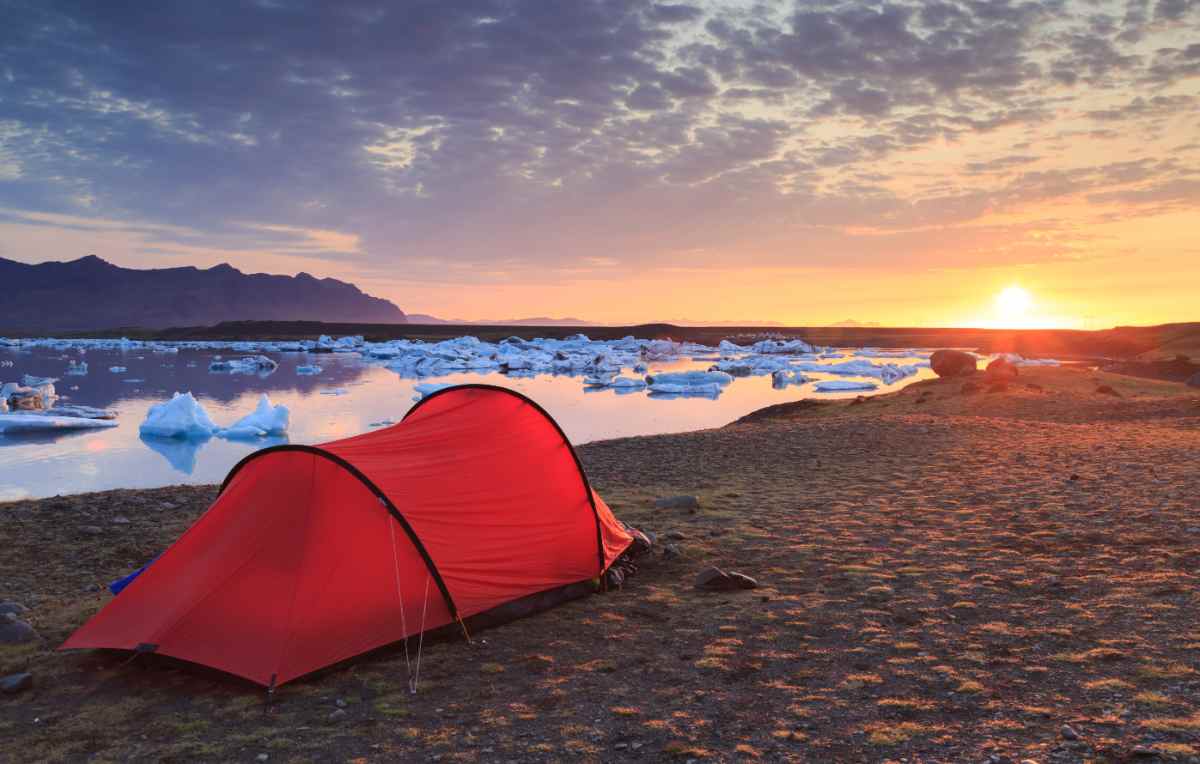 Accommodations
For those who prefer a more comfortable stay, there is an array of accommodations available in Iceland. From luxurious hotels to cozy guesthouses, there is something for every budget and preference. Here are some of the best places to stay during your Icelandic getaway:
Afternoon Cottages: These cottages offer a comfortable and cozy stay in the heart of southern Iceland. Enjoy stunning views of the surrounding landscape and convenient access to major attractions.
Bus Hostel Reykjavik: This hostel is popular among budget travelers and provides a comfortable stay with modern amenities, including a shared kitchen, bar, laundry facilities, and Wi-Fi.
Helpful Tips When Spending September in Iceland
As with any destination, there are a few tips and tricks to remember when visiting Iceland in September.
Double-Check Operating Hours
September marks the end of the summer season. This means that many attractions and venues will be operating during winter hours. To avoid disappointment, be sure to double-check if a place is still open before heading out.
Always Check Road Conditions
Iceland's roads can be unpredictable, so it is always important to check the road conditions before embarking on a journey. Make sure to research any routes you plan to take and avoid driving during bad weather.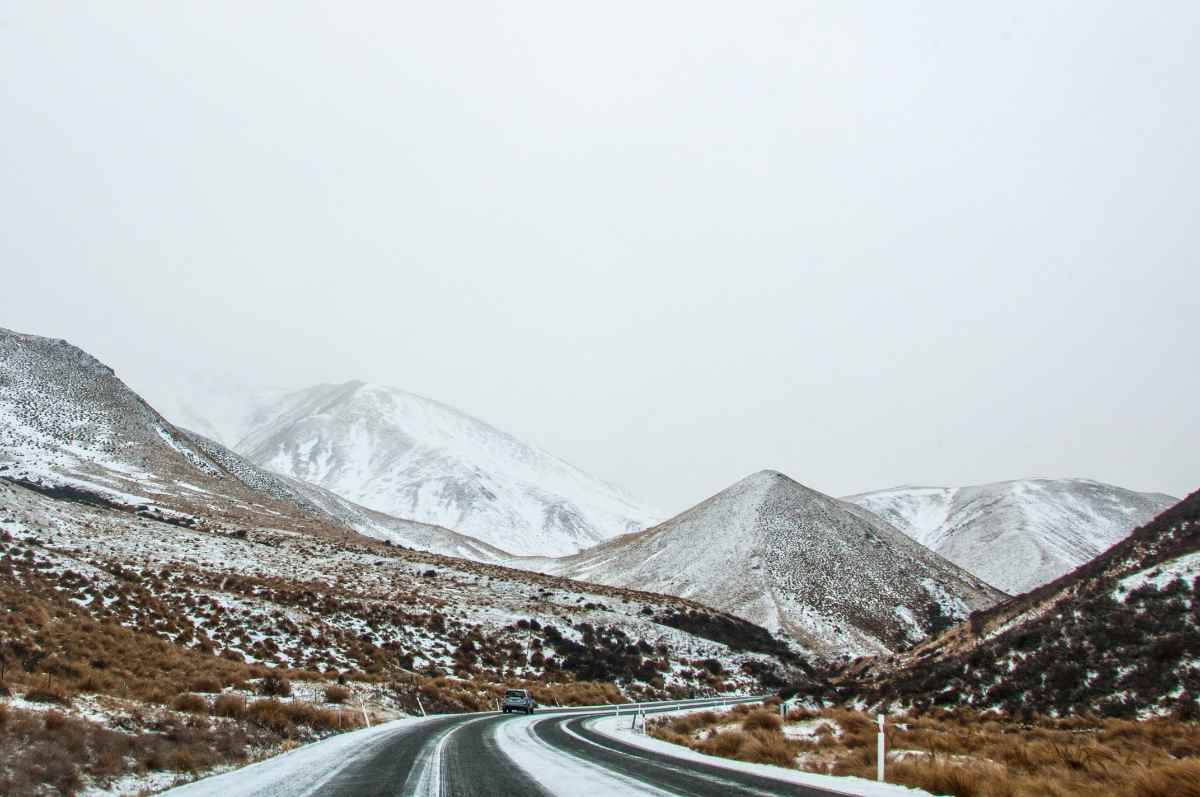 Wear Layers Irrespective of the Weather
It is important to pack clothes that you can layer. Even if the forecast calls for sunny and warm weather, it is always wise to bring an extra jacket and pair of shoes, just in case.
Packing List for Iceland in September
When traveling to Iceland in September, there are a few items that you should always remember to add to your packing list:
Comfortable shoes: Shoes suitable for walking and exploring the outdoors are essential for any Icelandic getaway.
Rain gear: Bring a rain jacket and waterproof trousers to stay dry in case of unexpected rain.
Layers: Temperatures can drop quickly in Iceland, so it is essential to wear multiple layers.
Swimwear: Make sure you bring a swimsuit. Iceland is home to some of the best natural hot springs in the world!
Sunscreen: The sun can be intense, even in September, so don't forget to pack sunscreen and sunglasses.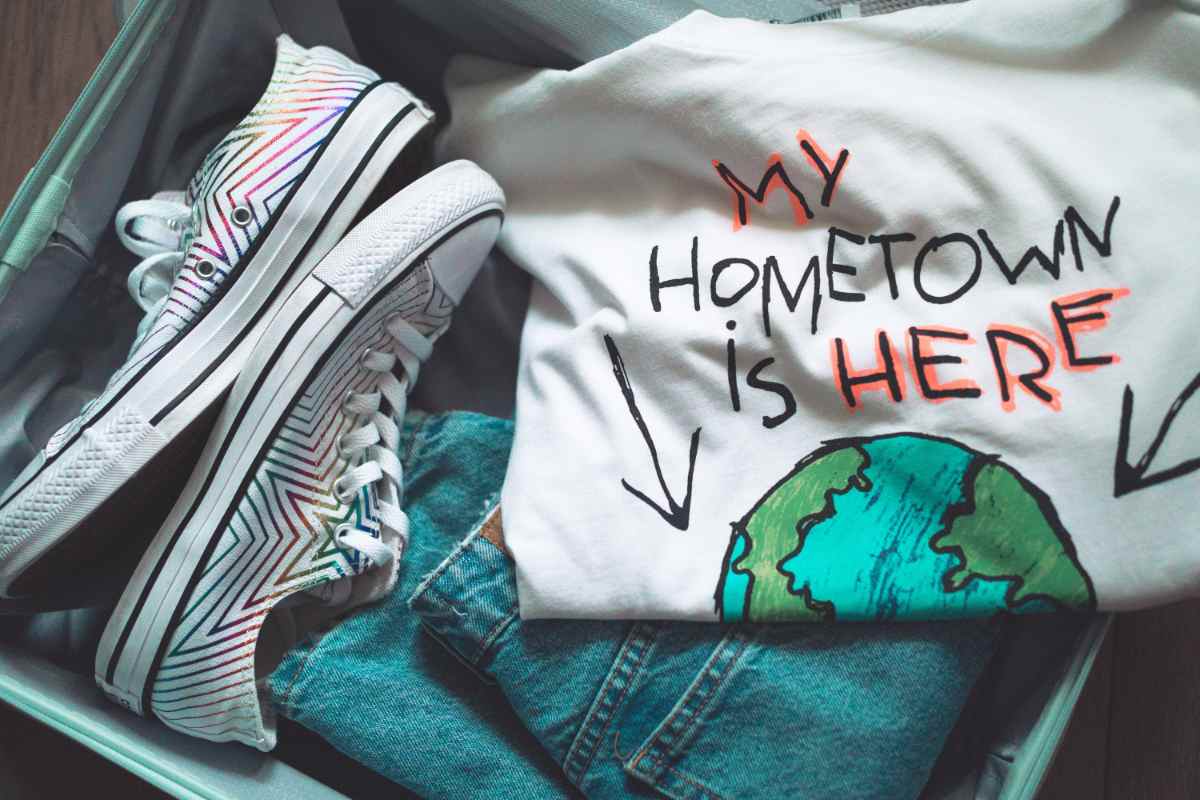 Taking Advantage of Summer Activities in Fall
September in Iceland offers an array of activities and attractions for all ages. From exploring the stunning black sand beaches to uncovering its Viking heritage, there is something for everyone's taste.

With this helpful guide and tips on things to do in Iceland in September, you can now plan your trip with confidence. Whether exploring nature, enjoying outdoor activities, or learning about Icelandic culture and history, September is a great time to visit Iceland.