There is no question that this island has a lot to offer visitors, and that no amount of time will ever seem enough to do and see everything there is to do and see. But at least with this extensive Iceland itinerary guide, we'll ensure that you can make the most of your trip regardless of the time you have.
We've got your trip planned, so you can cram in some of the best things to do and sights in and around the island. It doesn't matter it you're staying for just a couple of days or for two weeks!
Iceland Trip Itinerary for Daily Outings
Some visitors prefer to use the city as a base and then do day outings in and around the island. Although this backward and forwards can become a bit tedious after some time, there are still plenty of options available if this is the Iceland travel itinerary route you'd like to go. We believe an Iceland self-drive itinerary is the best option to truly explore the island. However, when it comes to day trips, there are a few daily tours in Iceland that depart from the city. But if you're in the mood for a DIY outing, here are a few ideas:
The Golden Circle
The Golden Circle is the crème of the crop when it comes to road trips in Iceland. There's a reason this Iceland itinerary is the most popular route to take: It's short and contains many unique experiences. It starts in Reykjavík and drives around Lake Thingvellir, goes up to Gullfoss, and then returns to Reykjavík via the town of Selfoss. It's a perfect day trip from Reykjavík.
A 3-day Trip Itinerary
If you've planned your Iceland trip over a long weekend or something similar, we strongly suggest driving the Golden Circle on day 2. Then you can add the Blue Lagoon on either day 1 or day 3. The Blue Lagoon is perfectly situated between Reykjavík and Keflavik, so it will be a great add-on to or from the airport. In the area around the Blue Lagoon, you could also add a visit to one of the volcanoes to your Iceland itinerary.
A 5-day Trip Itinerary
The best Iceland itinerary for 5 days is sticking to the south coast. Visit Jökulsarlon, Skaftafell, and Vik, and drive the Golden Circle on the way back for a full experience without stressing. You could also go west and see the Snaefellsnes Peninsula as well as the Westfjords, and then head back to Reykjavík when you feel satisfied.
A 7-day Trip Itinerary
You can comfortably take a Ring Road 1 tour of Iceland on a 7-day trip. You're not going to have too much time for strolling around and relaxing, but enough time in the popular attractions and areas to get a complete experience. An alternative to a Ring Road trip is to drive a south Iceland itinerary and add on either Snaefellsnes Peninsula or the Westfjords.
A 10-day Trip Itinerary
A 10-day itinerary is the ultimate sweet spot for a proper Iceland itinerary around the Ring Road and having a good amount of time to spend at the attractions. You will have time to relax on day 1 and day 10, so your arrival and departure days can be reserved for resting. You will have time to do everything except the Westfjords. If you rather want to explore the Westfjords, skip Snaefellsnes peninsula and continue northwest.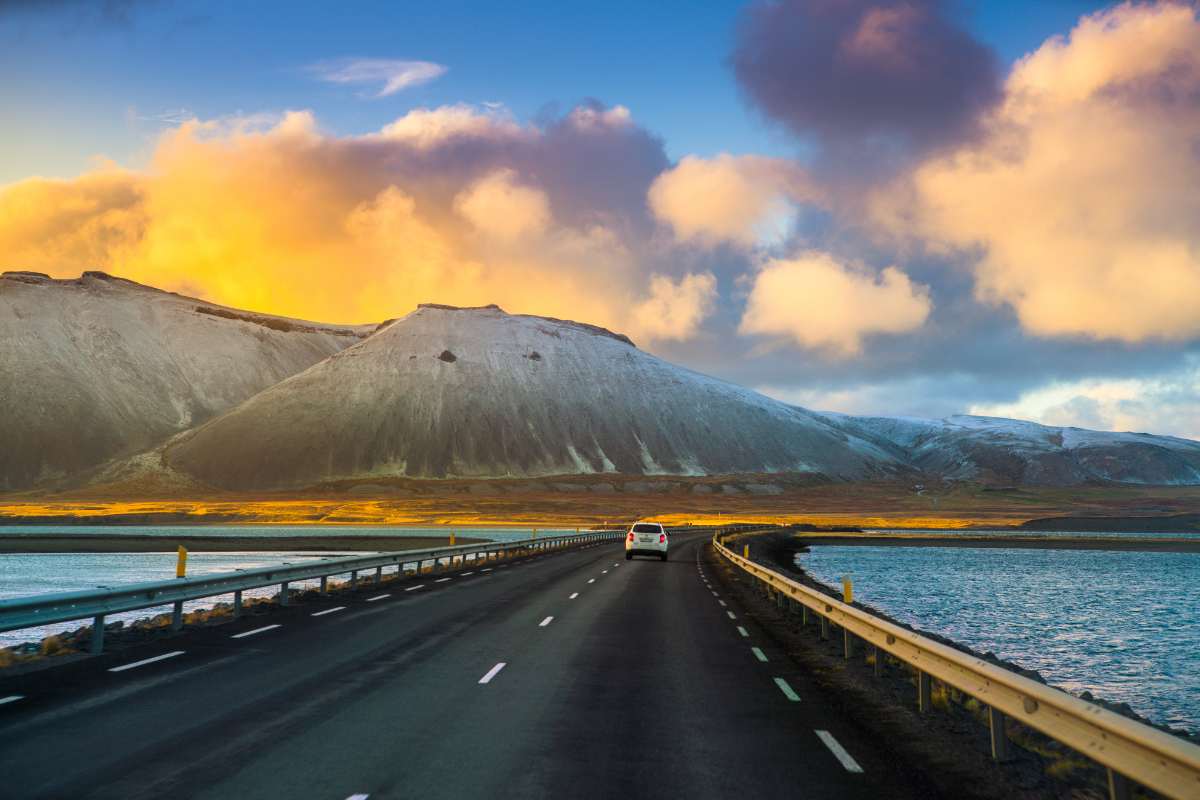 A Southern Iceland Trip Itinerary
The most common Iceland vacation itinerary after the Golden Circle would be a trip around the south coast. See the following attractions in this part of Iceland:
Jökulsarlon
Diamond Beach
Reynisfjara Beach
Reynisdrangar
Solheimasandur Plane Crash
Skaftafell National Park
Skogafoss
Seljalandsfoss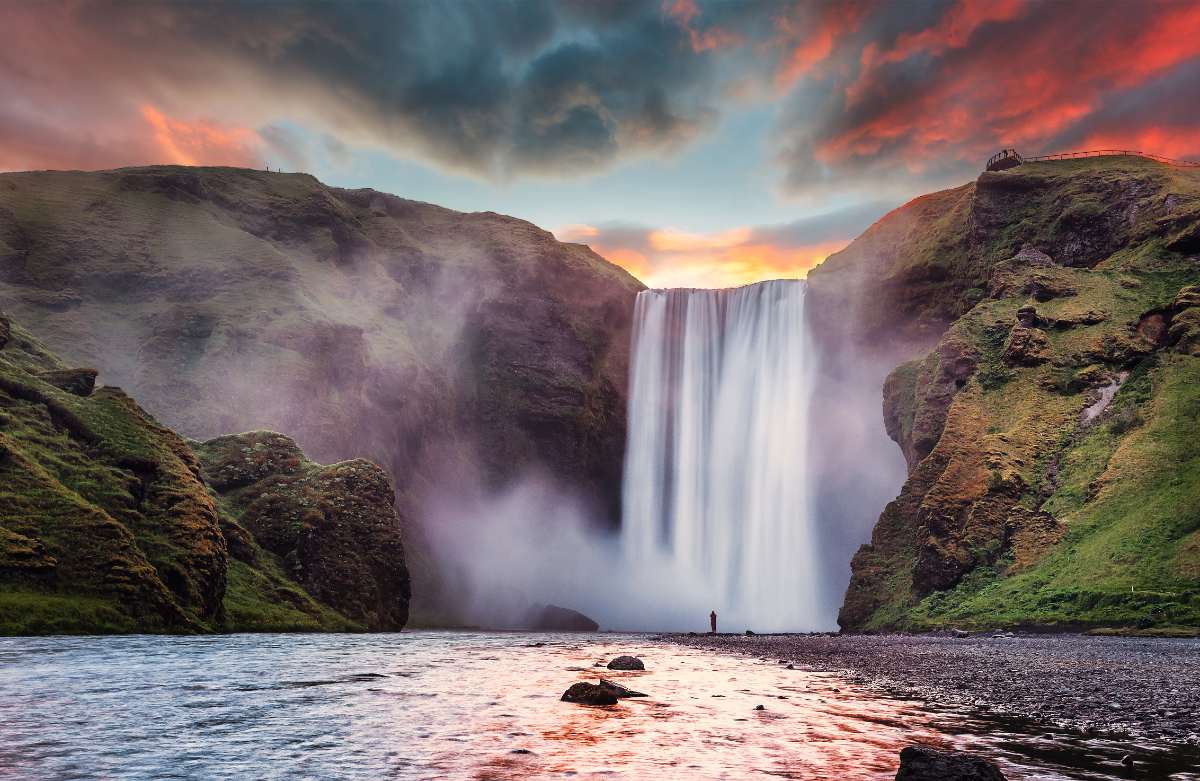 A Northern Iceland Trip Itinerary
The north is a vast area in Iceland, filled with places that are simply too good to miss. The Diamond Circle is the northern equivalent of the Golden Circle. The area contains amazing nature as well as cultural sights and adventurous activities. Planning an Iceland itinerary in the north will have to include sightings like:
Husavik and whale-watching
Dimmuborgir
Asbyrgi canyon and National Park.
Myvatn geothermal pools
Dettifoss
Grotjagja cave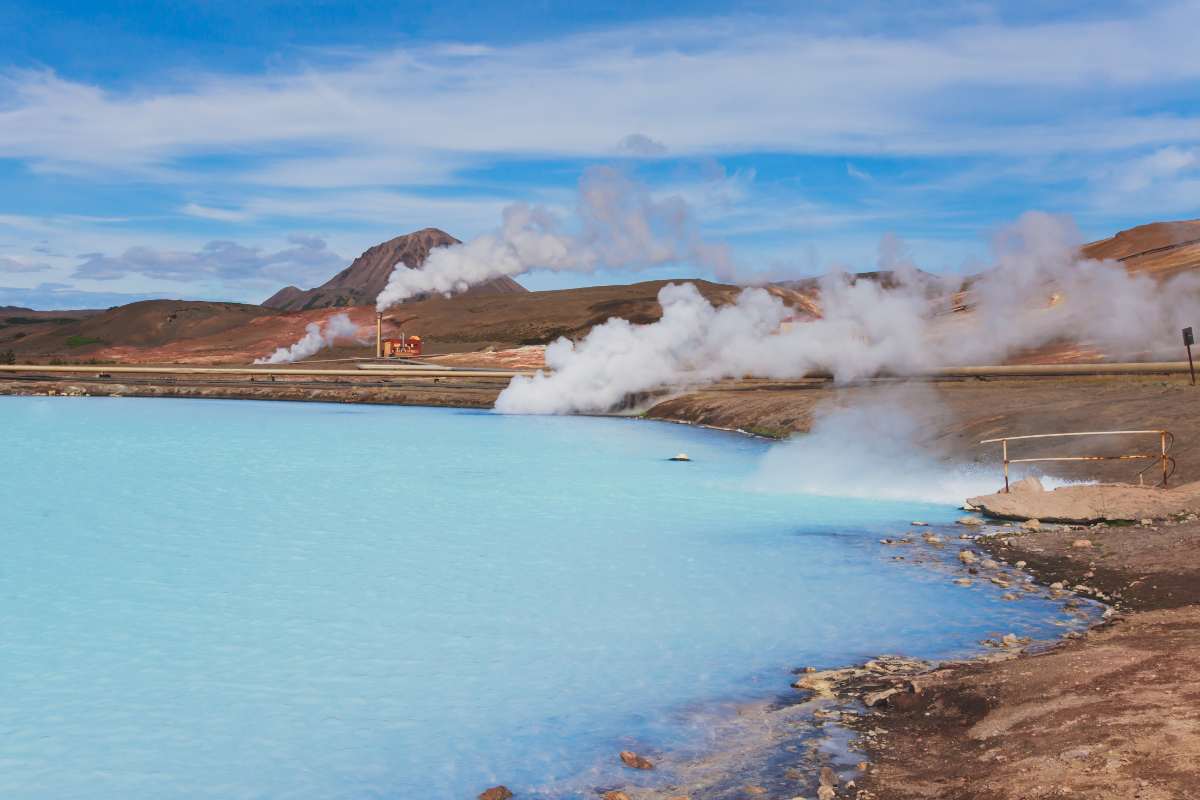 An Eastern Iceland Trip Itinerary
The least visited part of Iceland is the east. This area is often unfairly treated as simply a leg on Ring Road 1, but nothing could be further from the truth. You can drive the lesser-known routes, Ring of Riverdale and Highland Circle, and visit all the stunning fjords of the east. If you want something different and off the beaten path, visit eastern Iceland and try some of these routes out.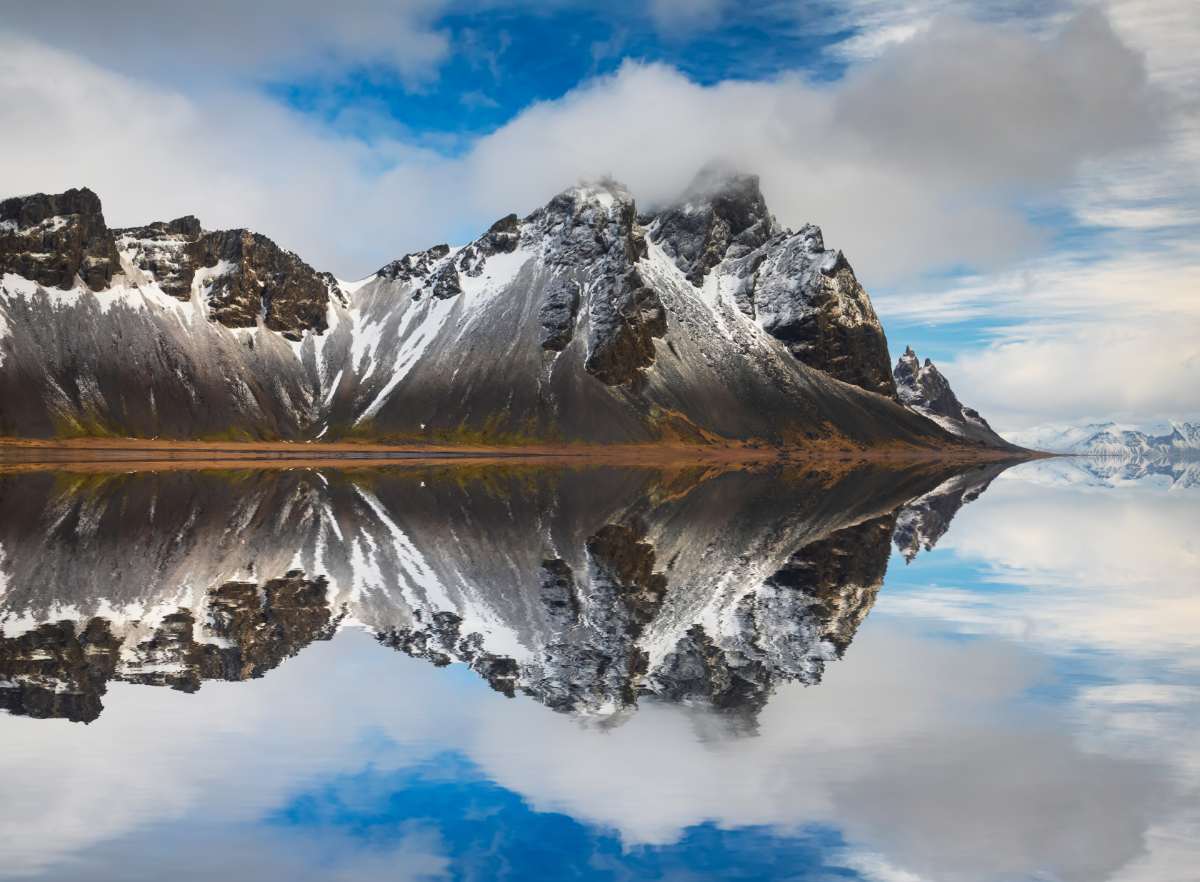 A Western Iceland Trip Itinerary
Planning an Iceland itinerary here will have either the Westfjords or the Snaefellsnes peninsula. The best Iceland itinerary for the west will include both areas. Now, if you have to choose, the Westfjords is best suited for longer camping trips, and Snaefellsnes is better for a shorter road trip. Remember to take the time to visit Hornstrandir nature reserve and the Latrabjarg Birdcliff if you go to the Westfjords. It's a haven for arctic foxes and birds.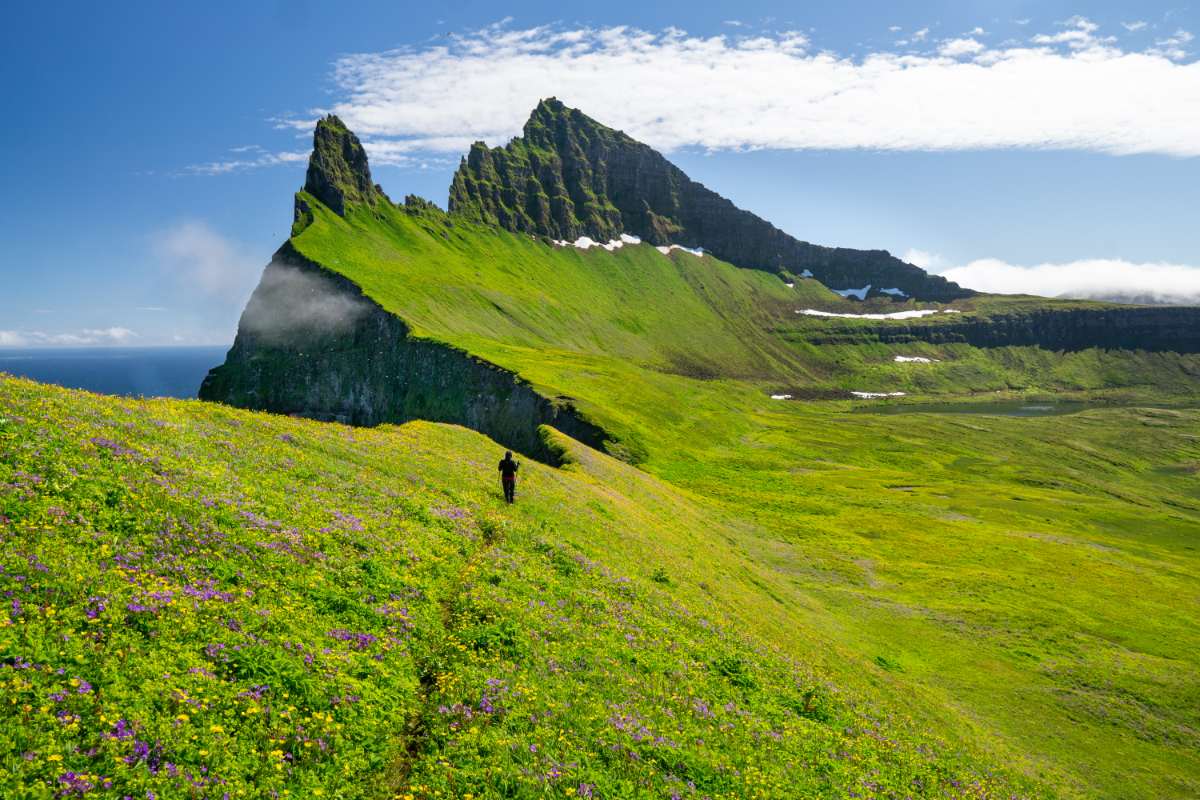 An Iceland Itinerary for the Highlands
An often-forgotten part of Iceland is the highlands. The heart of this country is hidden up in the mountains where nature is still wild and untouched. This is the place to drive in if you want to have an out-of-the-ordinary Iceland itinerary and enjoy a campervan holiday. To brave this area, you need a 4x4 vehicle and real confidence in your driving. This region is perfect for a 4x4 Iceland campervan itinerary.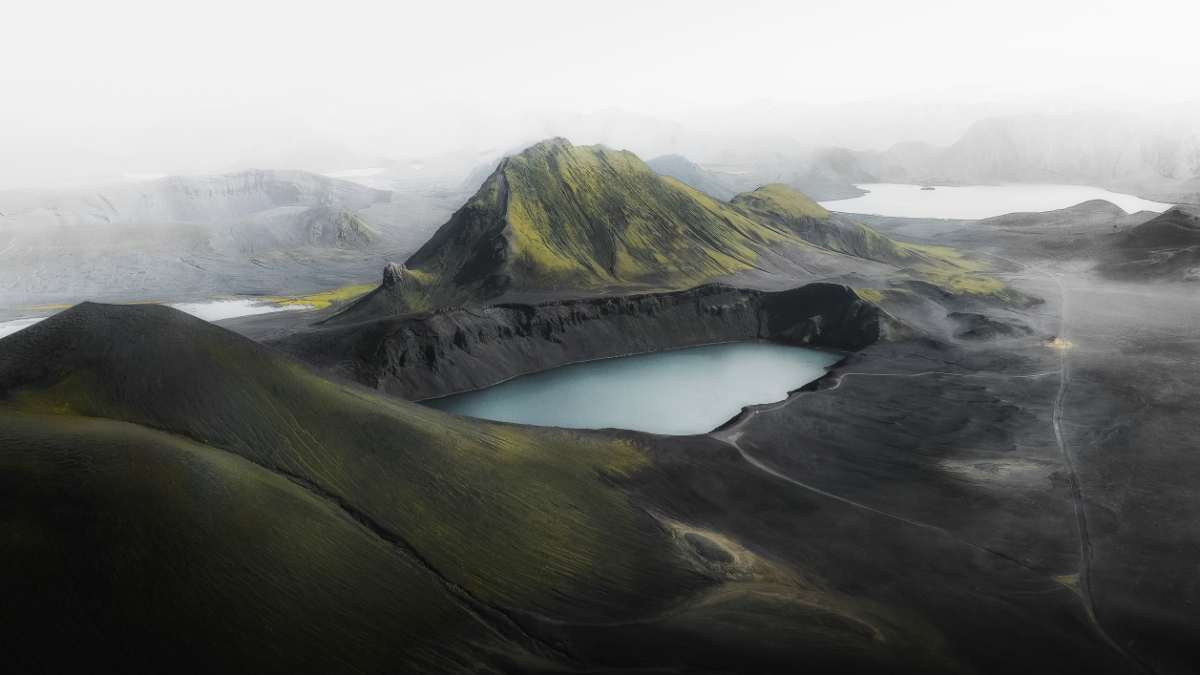 A Summer Itinerary
The ultimate road trip season. Summer is the time of year to plan an extra-long Iceland itinerary around the Ring Road and everything around it. The days will be long and mild, so you will have full visibility of the roads, even at night! You will see some expensive prices around the nation, but you will be able to travel cheaply with some budgeting and planning.
If you don't want a massive road trip, taking some day trips in Iceland is also highly appreciated in the summer. There is no sense of urgency, and you can enjoy the Iceland midnight sun.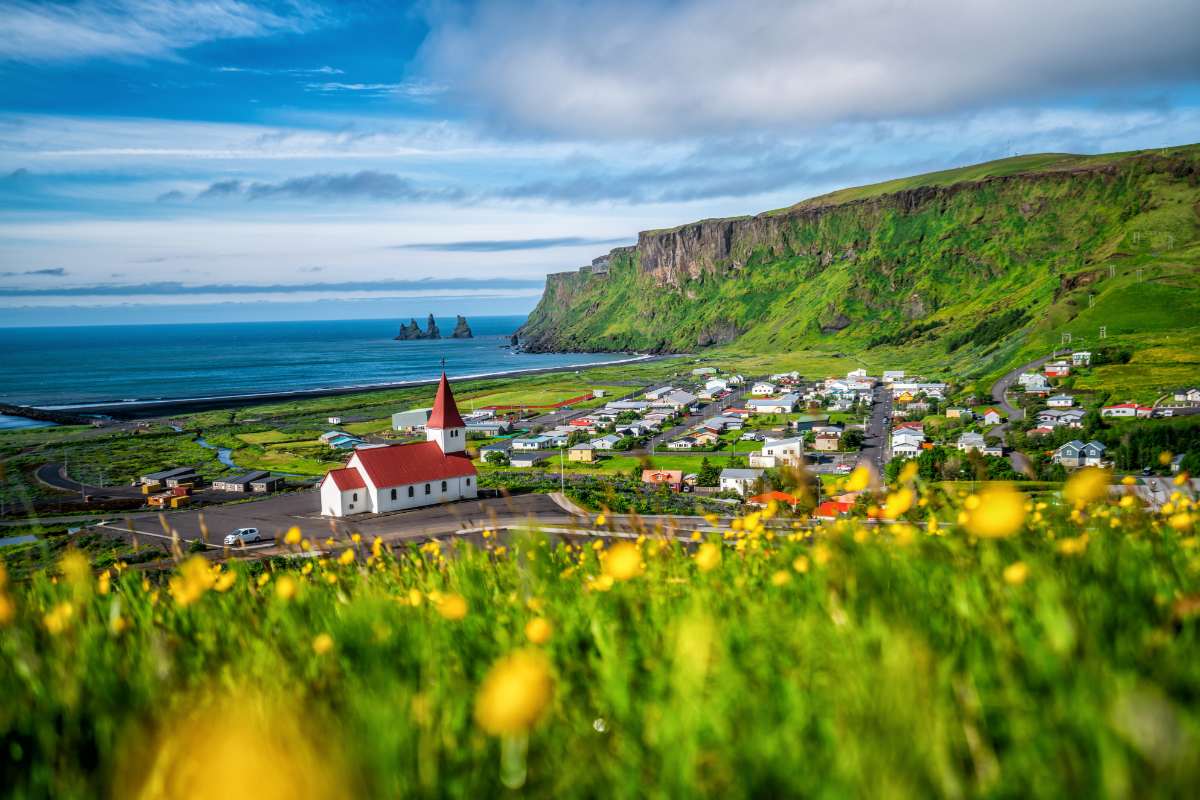 A Winter Itinerary
'Tis the season to experience peace and quiet and hunt some Northern Lights. Any Iceland sample itinerary for the winter will include one or two-night drives out of the towns. It is necessary to get away from the light pollution and spot the dancing Northern Lights. Having baths in the hot springs is also very popular during the winter in Iceland, but don't park too far away from the water. Believe us, you will get very cold very fast once you get out.
Drive the Golden Circle or Diamond Circle to stay on safe roads during the Icelandic winter, and be sure to drive slowly on icy and snowy roads. Keep an eye on the Iceland weather forecast and avoid taking chances when you're out on the road in the dark.
A Warm Baths Trip Itinerary
Soaking in the Icelandic natural hot springs is a must when you visit this magnificent country. It doesn't matter which time of the year or day it is, there is always time to jump in the hot pools. Simply let the natural warmth remove all stress and stiffness from the body. A warm bath itinerary requires good research and some calls need to be made as to which to visit (there's no way you can stop by them all). We would suggest at least visiting the following:
Blue Lagoon
Reykjadalur Valley
Gudrunarlaug
Laugavallalaug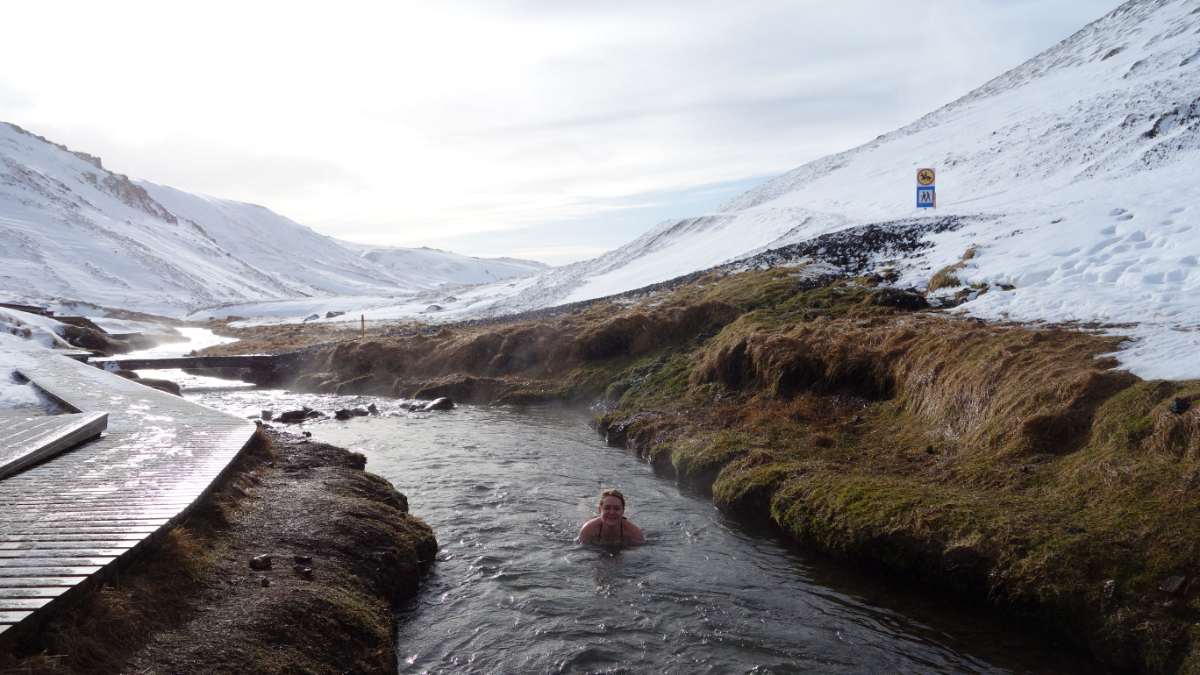 A Northern Lights Trip Itinerary
The Northern Lights and Iceland go together like hot dogs and hot dog buns. Coming to Iceland anytime in the winter half of the year means chasing the Northern Lights for at least a couple of nights during your stay. Use the official weather website to find out when the best chances are to see the lights and plan your Northern Lights Iceland itinerary accordingly. The northern part of Iceland is usually a safe bet if you're staying for a week or so. So it's a good idea to hire a motorhome and head to this area.
A Volcanoes Trip Itinerary
The Land of Fire and Ice displayed a lot of fire in the 2000s. Believe it or not, Iceland doesn't have a lot of explosive volcanoes, so most of them are relatively safe to get close to and watch. Check out the latest volcanic eruptions in Iceland and look at the pouring lava or fresh lava stone. If you'd rather watch the older volcanoes, you will find an abundance of those all over the island.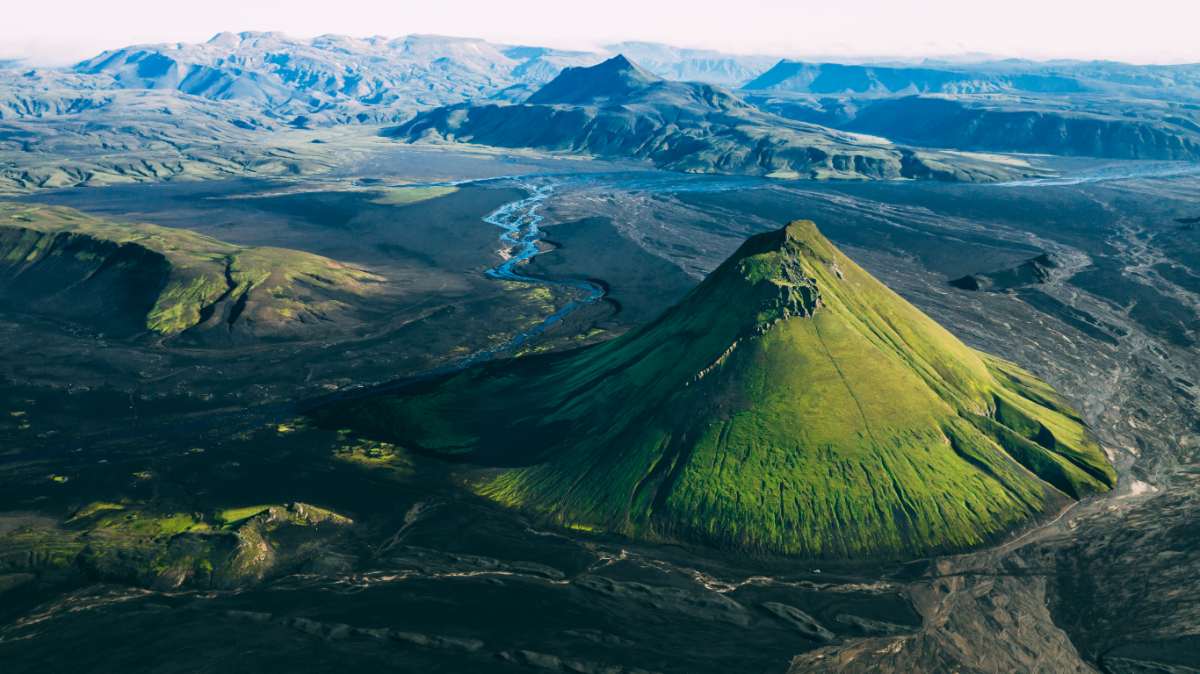 A Glacier Trip Itinerary
On your Iceland itinerary, you need to visit at least one glacier. If you are a fan of them (like us) and want to have a cool glacier experience, an Iceland glacier itinerary is the right choice for you. Most glaciers in Iceland can be found along the south coast, and you can book glacier hikes, and Iceland ice cave tours. You can also taste thousand-year-old glacier ice on some tours. Some popular glaciers include:
Vatnajökull
Myrdalsjökull
Langjökull
Snaefellsjökull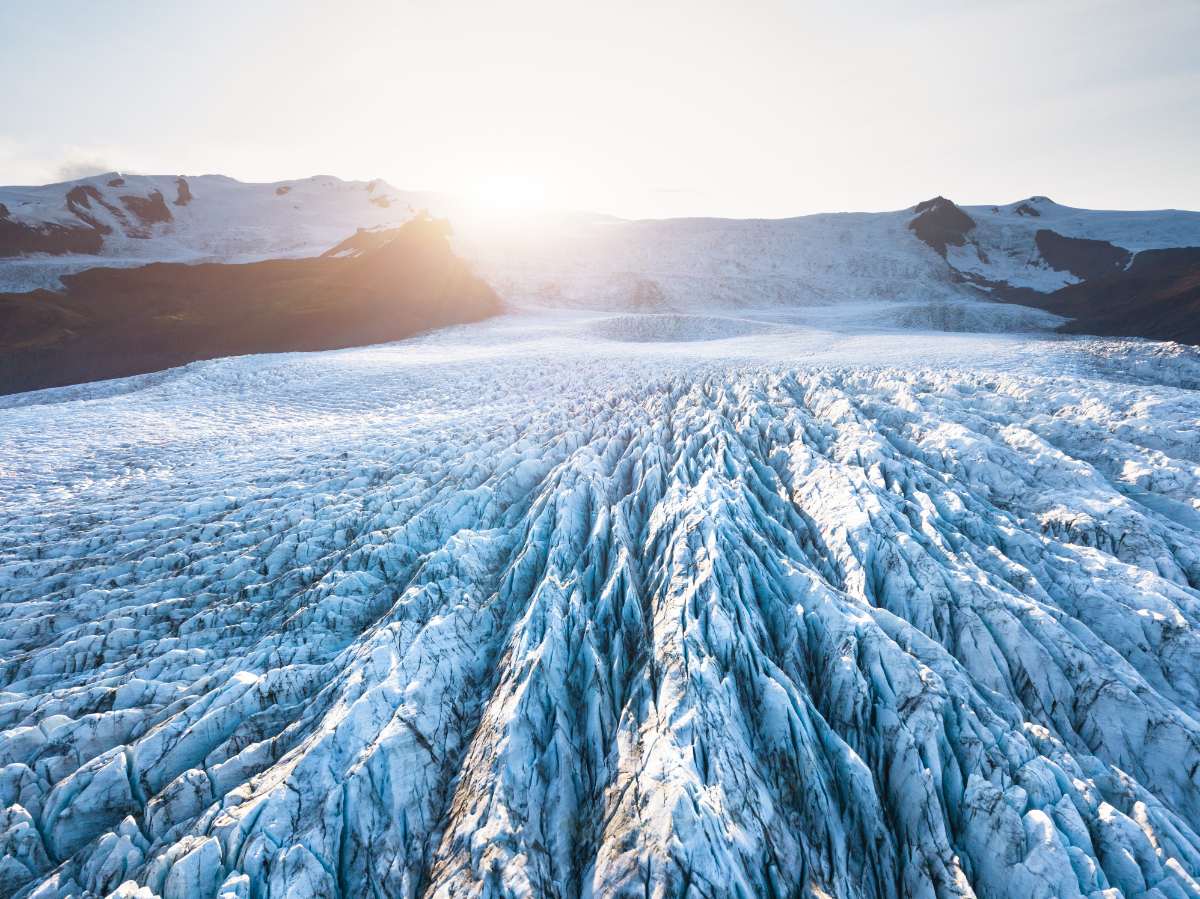 An All-About-Caves Trip Itinerary
With all the geological activity going on around Iceland, there are plenty of caves to be explored. Many will require you to go with a guide so that you are kept safe and can get help if anything happens. Luckily, since you would be planning your Iceland itinerary anyway, you can easily keep those appointments. In Iceland, you can go through lava tubes, ice caves, glacier caves, and even underwater caves!
The Sigur Ros – Route One Iceland Itinerary
This famous band from Iceland released an album where the songs are literal coordinates that make up multiple Iceland itinerary stops. Oddly enough, the track names are all put in order except for Track 4. This one is what you should start with if you want to follow this 8-stop Iceland trip itinerary from Sigur Ros. You can check out their own trip around the country on their three-part series on YouTube. Beware, though, each clip is between 6 and 9 hours long.
The Game of Thrones Iceland Itinerary
Many scenes from this popular show were filmed in Iceland, and most of them are fairly easy to access. It will require some traveling around the country, but don't you want to see the steamy love cave of Jon Snow and Ygritte? Or see Mance Ryder's Wilding camp location? There are so many scenes filmed in Iceland that you will struggle to visit all of them in less than a week. Regardless, it's worth it to drive this Game of Thrones itinerary in Iceland if you're a fan of the show.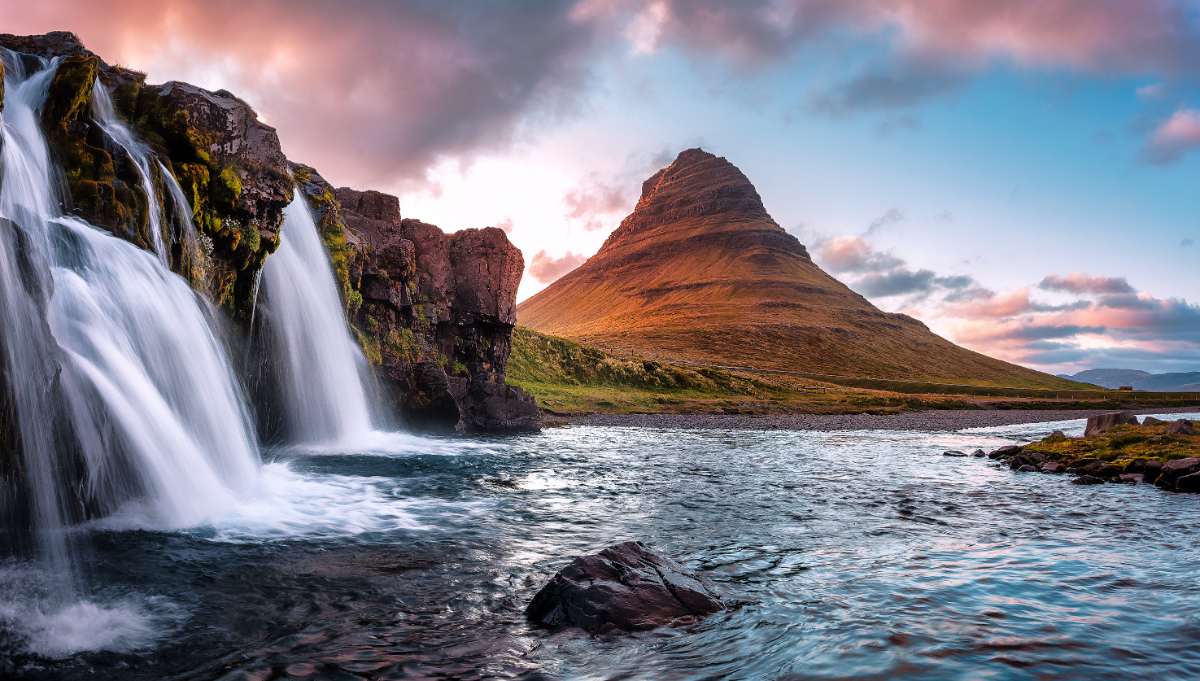 The Trapped Iceland Itinerary
If you are a fan of suspenseful TV shows, you surely haven't missed the Icelandic Trapped series. Police are trying to solve a crime while a storm traps everyone in a small town with the criminal. This Iceland itinerary takes you to the filming locations for the show, where Siglufjördur, Reykjavík, and Seydisfjördur are the main locations.
If you want to visit these places in the wintertime, to really get that Trapped feeling, we strongly suggest you rent a 4x4. When filming season one of the show, the crew genuinely got trapped in Siglufjördur!
The Call of Duty Iceland Itinerary
The popular first-person shooter game has multiple locations in the storyline that have taken place in Iceland. These locations are often in the highlands, but with a 4x4 and a short hike, you can be standing in some of the exact spots from the game. Minus the weapons, of course. Iceland has featured in the following Call of Duty games:
Be the One at the Helm of Your Iceland Itinerary
It goes without saying at this point that there is so much to do on this tiny island that you would struggle to stay still. Many of the attractions are conveniently close to each other, too, making most trips a breeze. This means that renting your own campervan in Iceland is the key to being the master of your own travel. Don't get us wrong, tours are nice, but the best adventures are often when you can decide when and where to do what you want to do.