The 2023 summer season is here, and there's never been a better time to visit Iceland. With all restrictions dropped in the country, you don't have to worry about being limited. A recent volcanic eruption left behind a brand-new lava field, and good spring weather is hopefully foreshadowing a warm summer.
With so many activities to choose from, what should you do when you're visiting Iceland in the summer? Here are some ideas to help you decide. Whatever you end up doing, you'll need a rental vehicle to get around. Lock yours in now while there's still availability at Campervan Iceland.
What to Do in Iceland in the Summer?
1. Visit the Highlands
Iceland's summer is the best, and in fact the only, time to visit its wilder areas. The highlands are the country's interior, only accessible between June and September, and offering the island's best hiking trails. To reach the area, you'll need a 4x4 vehicle, and be prepared to drive on gravel roads and cross rivers.
Of all the things to do in Iceland in July, hiking the Laugavegur Trail is the most recommended. If you're up for a multi-day hike which will challenge you and reward you with incredible scenery, it's for you. Otherwise, the highlands are expansive, so you have many options; there are hikes, volcanoes, and natural hot springs all over.
2. Visit the National Parks
There are three massive national parks in Iceland—Snæfellsjökull, Þingvellir, and Vatnajökull—containing glaciers, volcanoes, lava fields, glacial lakes and more. Aside from the campsites at their edges (camping is a great way to spend summer in Iceland) they're pristine. Definitely a top thing to do in Iceland in summer!

Although Iceland is in its peak season in the summer, you'll never feel squashed in when visiting its national parks. There's enough room to really explore, with dozens of hiking trails and points of interest spread throughout them.

Þingvellir National Park is generally included as a stop on a tour of the famous Golden Circle. If you're a fan of camping, you should definitely make the most of Iceland's fantastic campsites. They're generally either located next to points of interest or on the edges of the above-mentioned parks. Campsites here are always cheaper than the cheapest hostel bed, and the Iceland Camping Card will give even more savings.
3. Eat Ice Cream
It might seem funny to include eating ice cream on the list of things to do in Iceland, but it's a big deal in Iceland. Locals are obsessed with it, and in fact eat it at all times of the year, no matter the weather. As a result, there are ice cream shops open all over Iceland in summer, selling a variety of flavors and types. Most are open until late in the evening, if you fancy a late frozen treat.
4. Go Whale Watching
Although whales can be seen year-round here, the best time to see them in Iceland is in the summer. Over twenty different species have been spotted around the country, coming here to feed off the rich fisheries. On every coastline there are companies ready to take you on a boat and out into the bay.
In some areas of Iceland, the likelihood of seeing a whale or dolphin is 99% over the summer. If your first venture is unsuccessful, many whale watching companies offer a free rebook to try again. Húsavík town in the north (which featured in the Eurovision film) is known as the whale watching capital of Iceland. This phenomenon is a highlight of among the things to do in Iceland in summer.
5. Go Puffin Watching
While you can see whales at any time in Iceland, watching puffins is only available in the summer months. Between June and August these colourful birds nest on the cliffs, breed and give birth. When the pufflings are old enough they leave the nest and hover into the ocean, where they'll spend several months.
The Westman Islands, located below Iceland's mainland, are a hotspot for puffin colonies. Up to ten million puffins call Iceland their home every summer, and many of them choose the Westman Islands. Take a ferry to the main island, Heimaey, for an unbelievable puffin tour. If you're in Iceland in August, you might get to see baby puffins leaving the nest.
6. Take a Midnight Hike
At the time of the summer solstice, the 21st June, Iceland essentially experiences 24 hours of daylight. The sun "sets" around midnight and comes up again around 3am, but it doesn't really get dark. And so, it's a great time to go on a late-night hike. Among the things to do in Iceland in summer, seeing the midnight sunset from the top of a hill is a memorable experience.
If you're looking for a place close to Reykjavík for a midnight hike, head to Mt. Esja. This mountain range can be seen from the capital and is only a short drive away. The hike is steep in places but easily managed if you're in decent shape. From the top, you'll have a view of the whole Capital Region.
7. Take a Glacier Tour
Whether or not a glacier is better to visit in summer or winter depends on the glacier. Many glaciers in Iceland are only safe to visit in summer, when the weather conditions are suited to a tour. You have a lot of things to do in Iceland in summer: you can hike over the glacier, join a glacier lagoon boat tour, snowmobile ride, or visit an ice cave.
Unless you have training and equipment, please do not attempt a glacier hike alone. It's best to join a tour which will provide you with everything you need, including proper guidance. Iceland has 269 glaciers, many of which the tour companies utilize on their tours. Some tours leave from Reykjavík, but for others you'll have to travel somewhere else.
8. Visit the Newest Volcano Site
This is the hottest activity of things to do in Iceland in summer for 2023. In March 2021 a new volcano, called Fagradalsfjall, was created in southwest Iceland, and lava exploded skyward. The eruption lasted all summer, and left a lava field. Fagradalsfjall volcano is located near the Blue Lagoon, south of Reykjavik.
To get to the eruption site you have to walk for a while, so dress appropriately and wear good shoes. You will be walking among lava of very little age. If this isn't one of the most impressive things to do in Iceland in summer, nothing will be!
9. Go to the Festivals
Once the summer sets in, the country bursts with festivals and outdoor activities. Many of these festivals are scheduled from June on, so do check our best things to do in Iceland in June guide to find more. Wonder what to do in Iceland in summer? Here are some highlights for the season:
The Secret Solstice. Taking place around the summer solstice, this festival lasts for three days and features music artists from across the world.
The Viking Festival. This festival celebrates Iceland's Viking heritage every year, and it's one of the best things to do in Iceland in August. Spanning four days, you won't have to travel far to attend, as it's in Hafnafjörður, a town just below Reykjavík. You'll see battle re-enactments, can try axe-throwing, taste traditional Icelandic food, and shop at a Viking market.
Culture Night/Menningarnott. This August festival lasts for one day and is a celebration of all things Icelandic. If you check a guide for Reykjavík, you'll see plenty of events during this month. The Reykjavík Marathon is held during the day, and for one day only, Reykjavík's galleries and museums have free entry.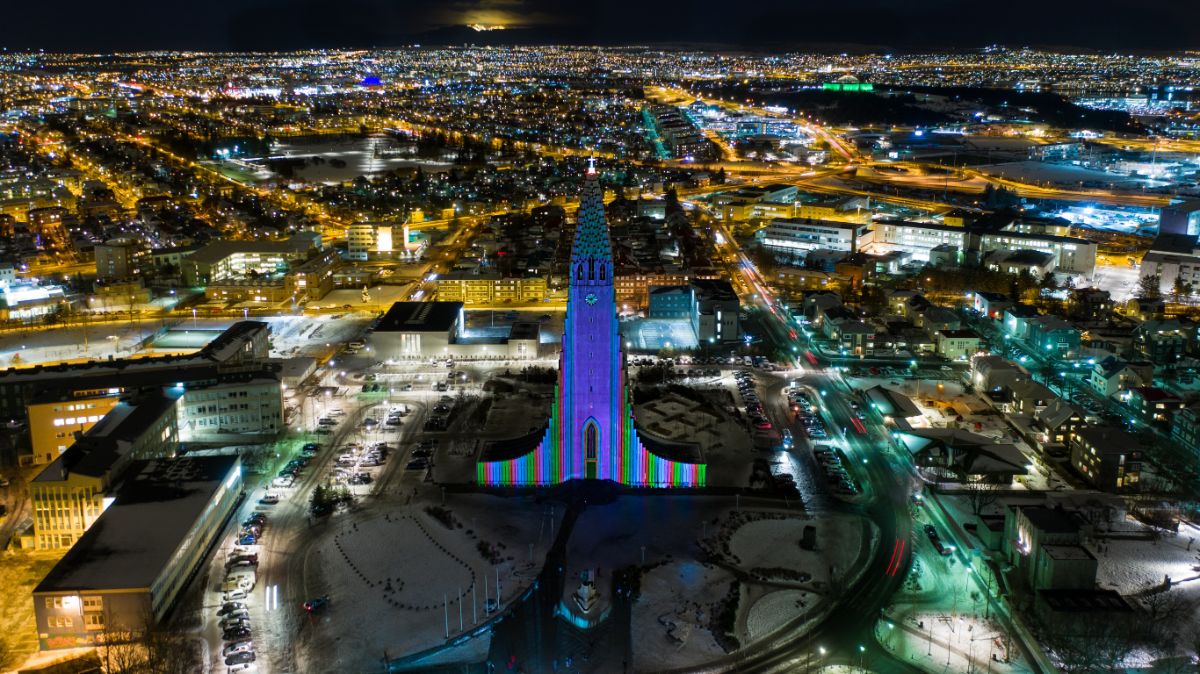 It's not common, but you might find yourself overheating in Iceland in the summer. If that's the case, take a dip in the Silfra fissure, whose water is 2-4 °C all-year round. Book a tour with a diving company; they'll provide you with a dry suit and guide you through the fissure. If you're only snorkelling, no experience is required, but swimming is a part of it.
For those wondering what to do in Iceland in summer, this is a very unique and unforgettable experience! Silfra was created by tectonic plate movement and is continuously filled by glacial meltwater. The water is so pure, the visibility is around 100 meters, making it perfect for snorkelling or diving in. In a dry suit, the only part of you that will get cold is your face, but you'll adjust quickly. Silfra fissure is located in Þingvellir National Park.
Enjoy your Icelandic summer break!
Iceland in the summer has no shortage of daylight, so make the most of it and get outdoors! The weather is generally fairly warm, but you should still pack warm, waterproof clothing for cold days and evenings. You won't see any stars or northern lights, but if you stay up late enough, you'll see incredible sunsets.
Iceland just might be the best country in the world for a summer road trip. Book your rental now and have the summer adventure of a lifetime.