There is no better time to visit Iceland than during the summer months. You will find plenty of things to do in Iceland in summer and more than enough daylight hours to do them. The weather is pretty amazing too.
But with so many attractions and activities to choose from, what should you do when you're visiting Iceland in the summer? In this article, we'll give you the lowdown on some of our favorites.
The Best Things to do in Iceland in Summer
Summer on the island is an incredibly popular season - that the thousands of visitors that flock to our shores each year can attest to. So, what should you have on your trip itinerary? Well, here's what we recommend:
1. Visit the Highlands
Iceland's summer is the best, and, in fact, the only time to visit its wilder areas. The Highlands are the country's interior, only accessible between June and September, and offering the island's best hiking trails. To reach the area, you'll need a 4x4 vehicle, and be prepared to drive on gravel roads and cross rivers.
Of all the things to do in Iceland in July, hiking the Laugavegur Trail is the most recommended. If you're up for a multi-day hike that will challenge you and reward you with incredible scenery, it's for you. Otherwise, the Highlands are expansive, so you have many options; there are hikes, volcanoes, and natural hot springs all over.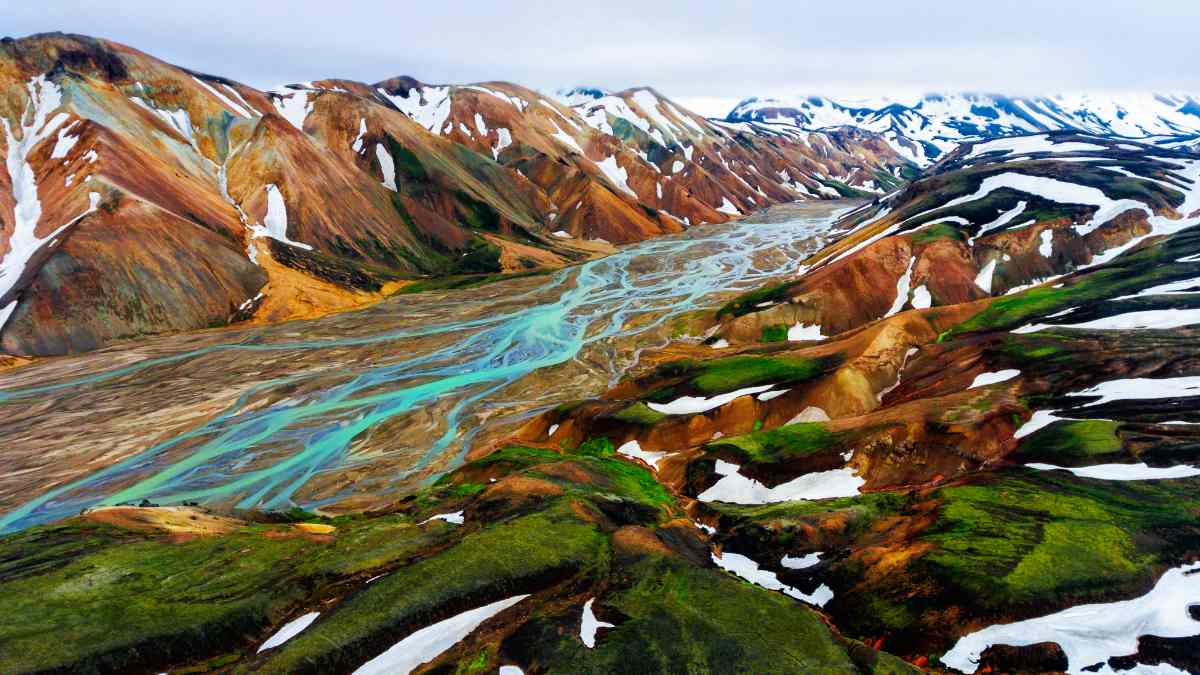 2. Visit the National Parks
There are three massive national parks in Iceland—Snæfellsjökull, Thingvellir, and Vatnajökull. They contain glaciers, volcanoes, lava fields, glacial lakes, and more. Thingvellir National Park is generally included as a stop on a tour of the famous Golden Circle. If you're a fan of camping, you should definitely make the most of Iceland's fantastic campsites. Camping is definitely one of the best things to do in Iceland in summer!
These are generally located next to points of interest or on the edges of the above-mentioned parks. Campsites here on the island are always cheaper than the cheapest hostel, and the Iceland Camping Card will give even more savings.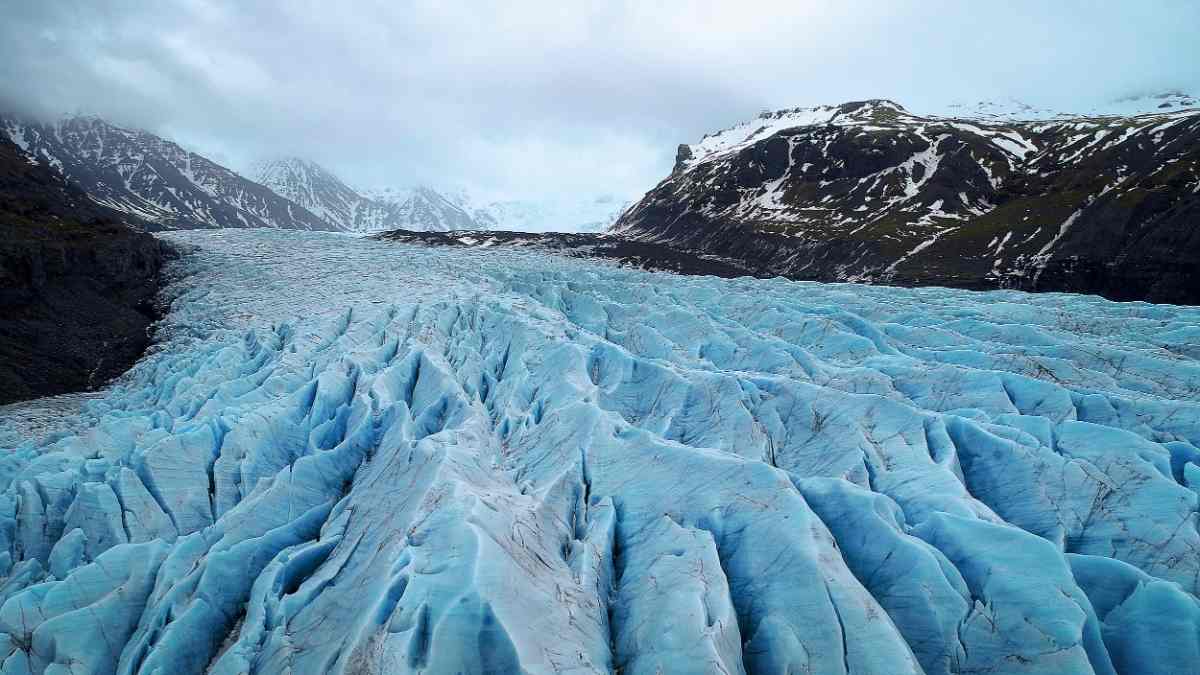 3. Eat Ice Cream
It might seem funny to include eating ice cream on the list of things to do in Iceland, but it's a big deal here on the island. Locals are obsessed with it, and in fact eat it at all times of the year, no matter the weather. As a result, there are ice cream shops open all over Iceland in summer, selling a variety of flavors and types. Most are open until late in the evening if you fancy a late frozen treat.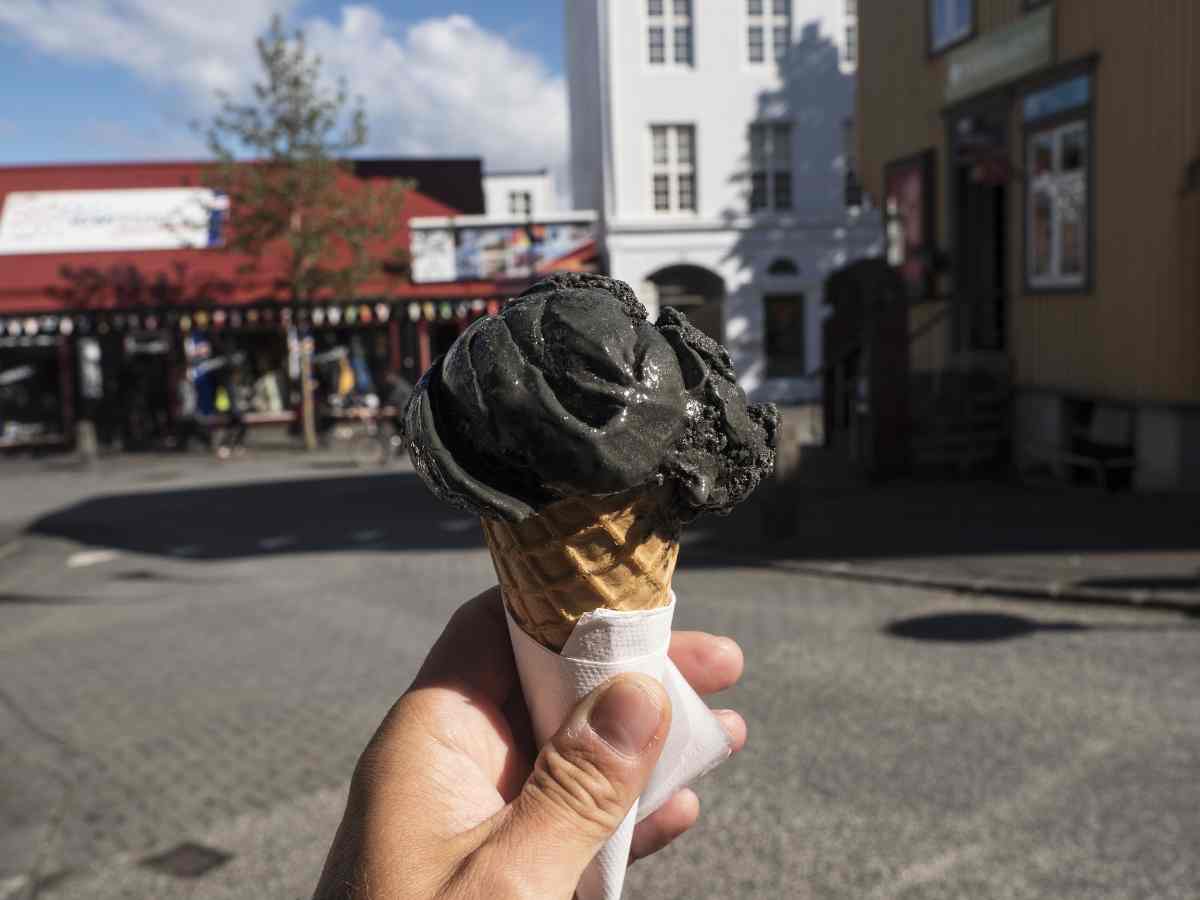 4. Go Whale Watching
Although whales can be seen all year round, the best time to see them in Iceland is in the summer. That's because of the migratory species that call the Iceland coastline their home between April and September each year.
More than twenty different species have been spotted around the country, coming here to feed off the rich fisheries. In some areas of Iceland, the likelihood of seeing a whale or dolphin is 99% over the summer. If your first venture is unsuccessful, many whale watching companies offer a free rebook to try again.
Húsavík in the north is known as the whale watching capital of Iceland, so this should probably be your go-to town when it comes to whale watching. One of the most thrilling summer activities in Iceland is whale watching. You can spot magnificent creatures like breaching Sperm Whales and the massive Blue Whale!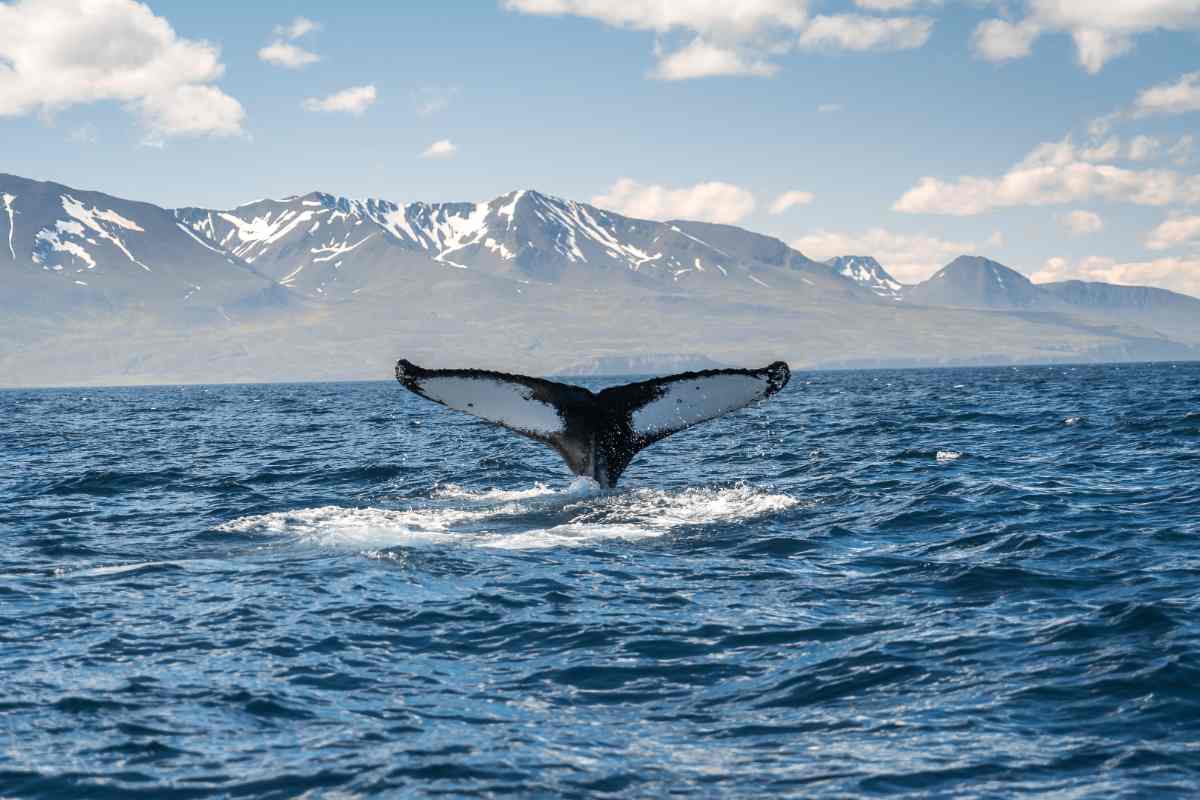 5. Go Puffin Spotting
While you can see whales throughout the year in Iceland, the Iceland Puffins can only be seen during the summer months. From May to September, these colorful birds come to breed on the island. You can watch little Pufflings fling themselves into the ocean, probably one of the scariest and best things to do in Iceland in August.
The Westman Islands, located below Iceland's mainland, is a hotspot for Puffin colonies. Up to ten million Puffins call Iceland their home every summer, and many of them prefer the Westman Islands. Take a ferry to the main island, Heimaey, for an unbelievable Puffin tour.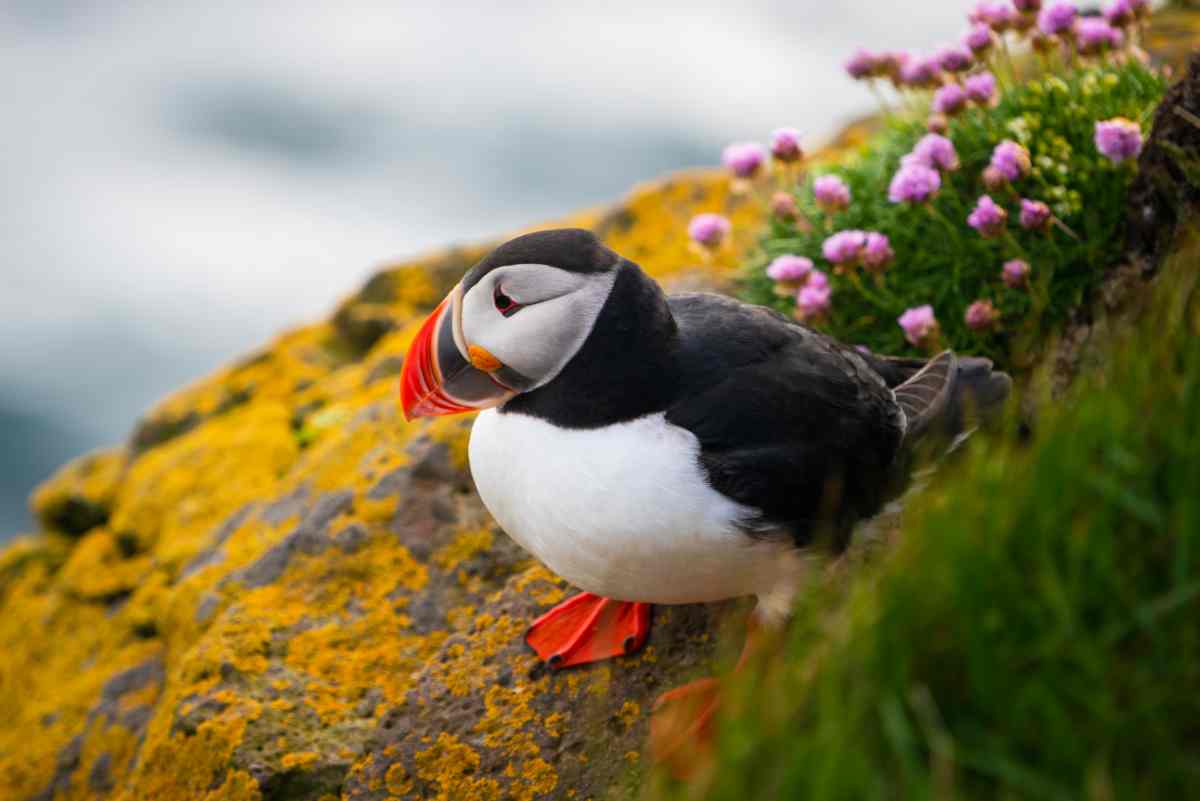 6. Take a Midnight Hike
At the time of the summer solstice (the 21st of June), Iceland essentially experiences 24 hours of daylight. The sun "sets" around midnight and comes up again around 3am, but it doesn't really get dark. And so, it's a great time to go on a late-night hike. Among the things to do in Iceland in summer, seeing the midnight sunset from the top of a hill is a memorable experience.
One of the best things to do in Reykjavík in summer is head to Mt. Esja for a midnight hike. This mountain range can be seen from the capital and is only a short drive away. The hike is steep in places but easily managed if you're in decent shape. From the top, you'll have a view of the entire capital region.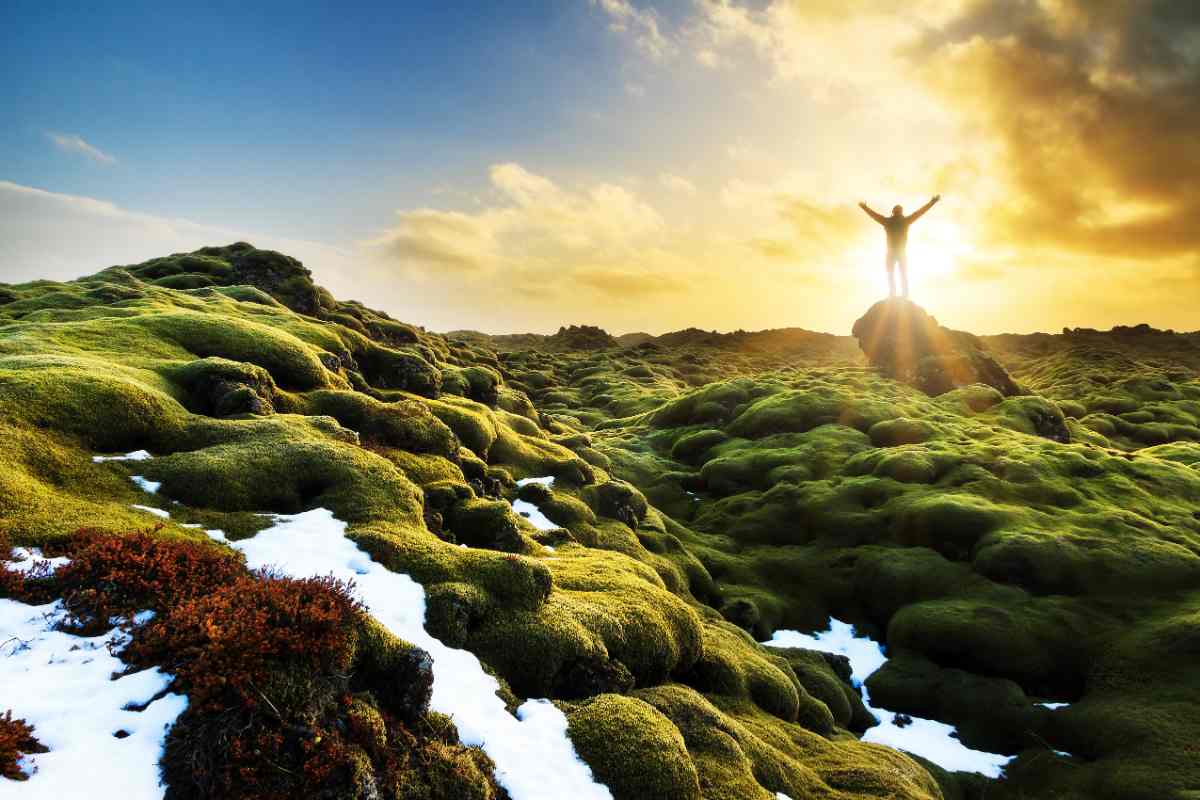 7. Go on a Glacier Tour
Iceland has 269 glaciers, many of which the tour companies utilize on their tours. Whether a glacier is better to visit in summer or winter depends on the glacier. Many glaciers in Iceland are only safe to visit in summer, when the harsher weather elements have calmed down. Also, the weather conditions are generally more suited to a guided tour. A guided tour is also the only way you should be taking on any of these icy giants, since there are certain safety concerns.
Glacier tours can include multiple activities in Iceland in summer. You can hike over the glacier, join a glacier lagoon boat tour, snowmobile across the glacier, visit one of the glacier ice caves, and much, much more. Some tours leave from Reykjavík, but for others, you'll have to travel somewhere else.
8. Visit Fagradalsfjall Volcano
This is probably the hottest activity of things to do in Iceland in summer (see what we did there?). In March 2021, a new volcano, called Fagradalsfjall, was created in southwest Iceland, and lava exploded skyward. The eruption lasted all summer and left a lava field. Fagradalsfjall volcano is located near the Blue Lagoon, south of Reykjavík.
To get to the eruption site, you have to walk for a while, so dress appropriately and wear good shoes. If walking up to a volcano that recently erupted isn't one of the most impressive things to do in Iceland in summer, nothing will be!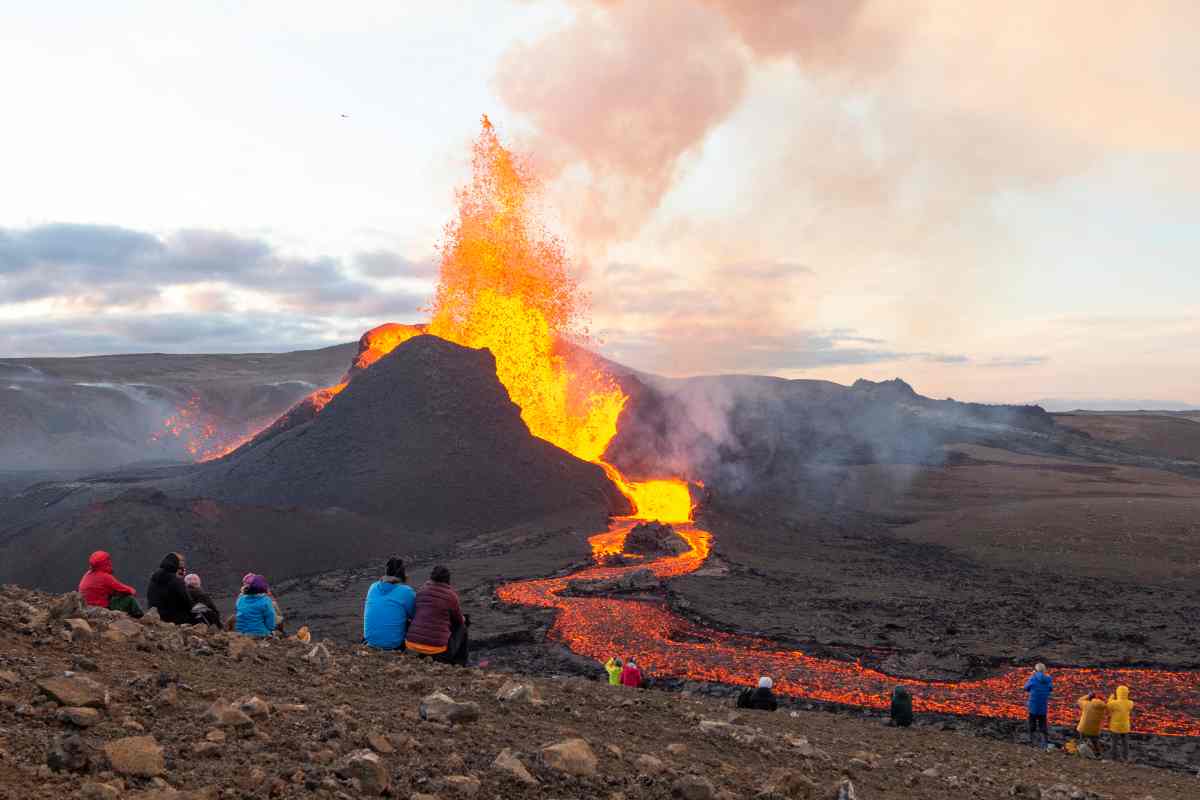 9. Attend Local Festivals and Events
Once the summer sets in, the country comes alive with festivals and outdoor events. Many of these festivals are scheduled from June on, so do check out our best things to do in Iceland in June guide to find out more. Here are some of the festivals and events to consider adding to your trip itinerary:
The Secret Solstice. Taking place around the summer solstice, this festival lasts for three days and features artists from across the world.
The Viking Festival. This festival celebrates Iceland's Viking heritage every year, and it's one of the best things to do in Iceland in August. Spanning four days, you won't have to travel far to attend, as it's in Hafnafjörður, a town just below Reykjavík. You'll see battle re-enactments, can try axe-throwing, taste traditional Icelandic food, and shop at a Viking market.
Culture Night/Menningarnott. This August festival lasts for one day and is a celebration of all things Icelandic.
Events in the Capital City. If you check out our guide for Reykjavík, you'll see plenty of other events during this month. This includes things such as the Reykjavík Marathon, and Reykjavík's galleries and museums that offer free entry for an entire day.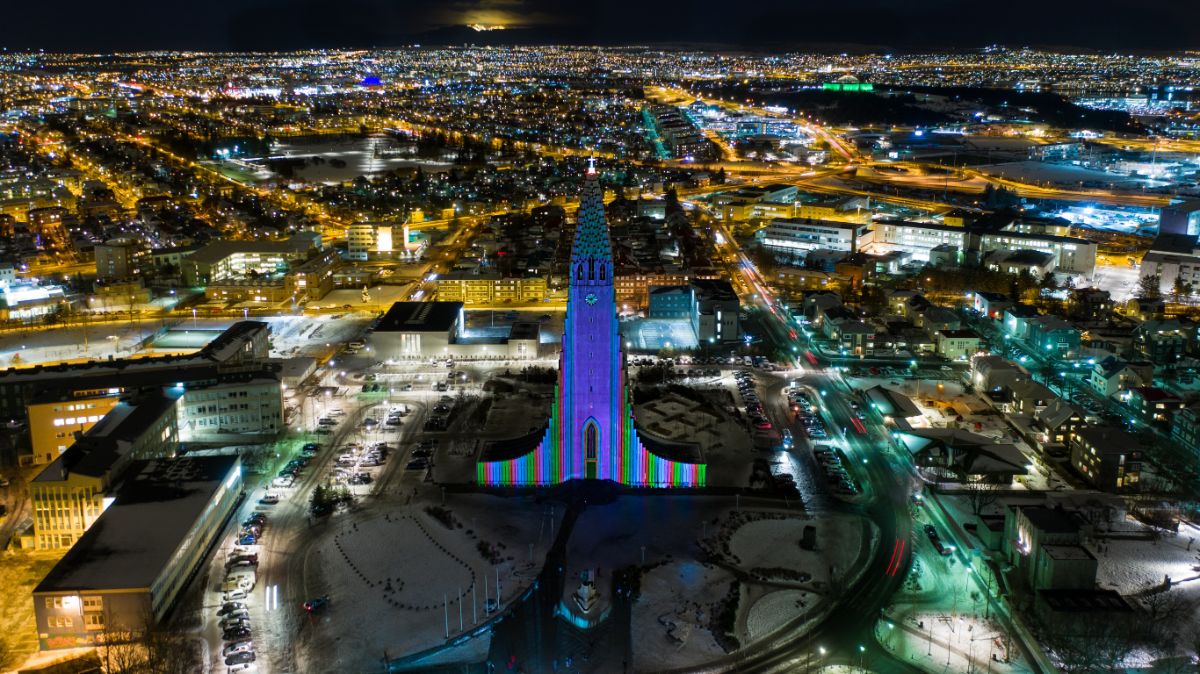 10. Dive/Snorkel the Silfra Fissure
Although this activity is open all year round, we suggest you take this one on during the summertime when the weather is more in your favor. This is such a unique experience that you need to add this to your list of must-do activities in Iceland in summer. When diving or snorkeling the Silfra Fissure, you are literally lying suspended between two continents.
That's because the Silfra Fissure is a tear (fissure) in the earth where the Eurasian and North American tectonic plates push each other apart. This tear is now filled with the clearest of glacial water, allowing you to not only float between two continents but see up to 120 meters ahead of you!
But the water will be cold no matter the season (it's glacial water, after all), so you'll need to wear a dry suit. Snorkeling the Silfra is an activity that anyone can do. However, if you want to dive the Silfra you will need a valid diving license as well as sufficient diving experience underneath your belt.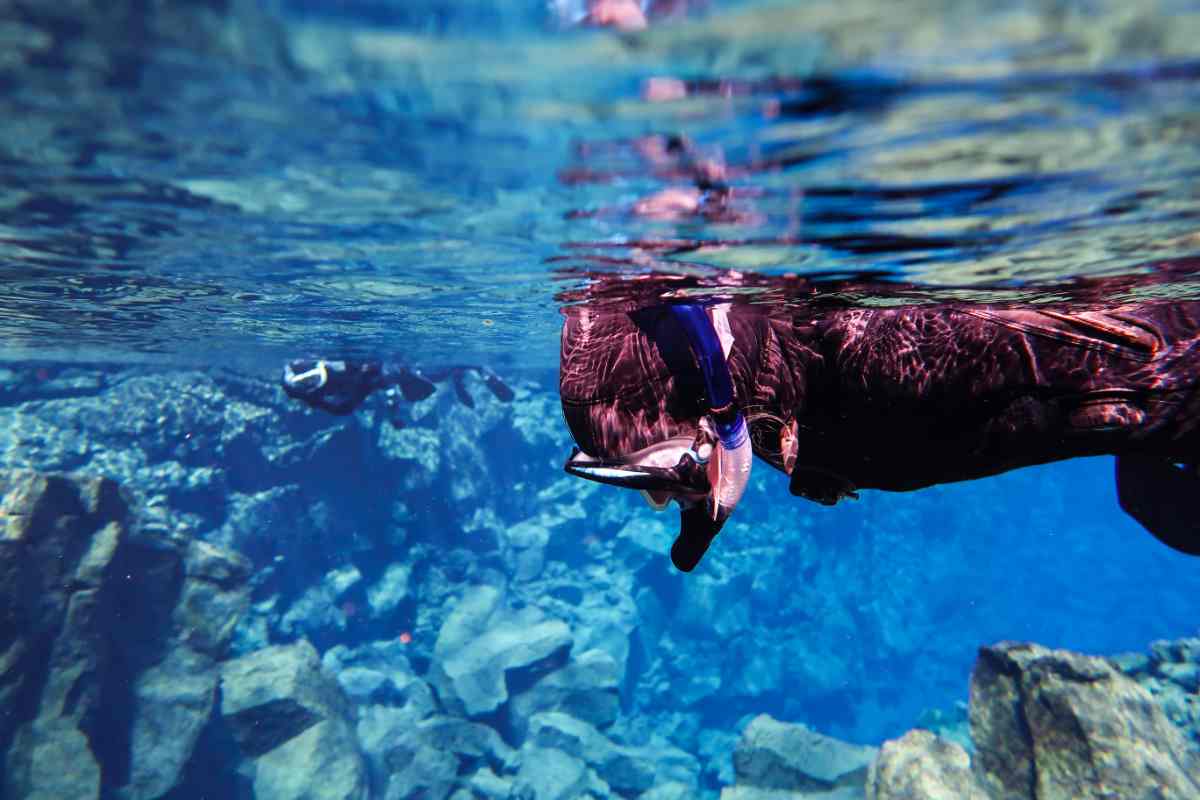 11. Take a Road Trip
We are firm believers that the best way to explore the island is by turning your trip into a road trip. During the summer months, all the roads/routes on the island that are usually closed during the colder months of the year will be open. Luckily, all the extra daylight hours will make it possible for you to have multiple stops along the way without feeling the pressure of a ticking clock.
Road conditions will also not be very challenging, since you won't need to be concerned about getting stuck in snow or skidding on icy patches on the road. So, if there's ever been a time to road trip around the country, it's now! Some of the most popular road trip routes on the island include:
South Coast Way
Westfjords Way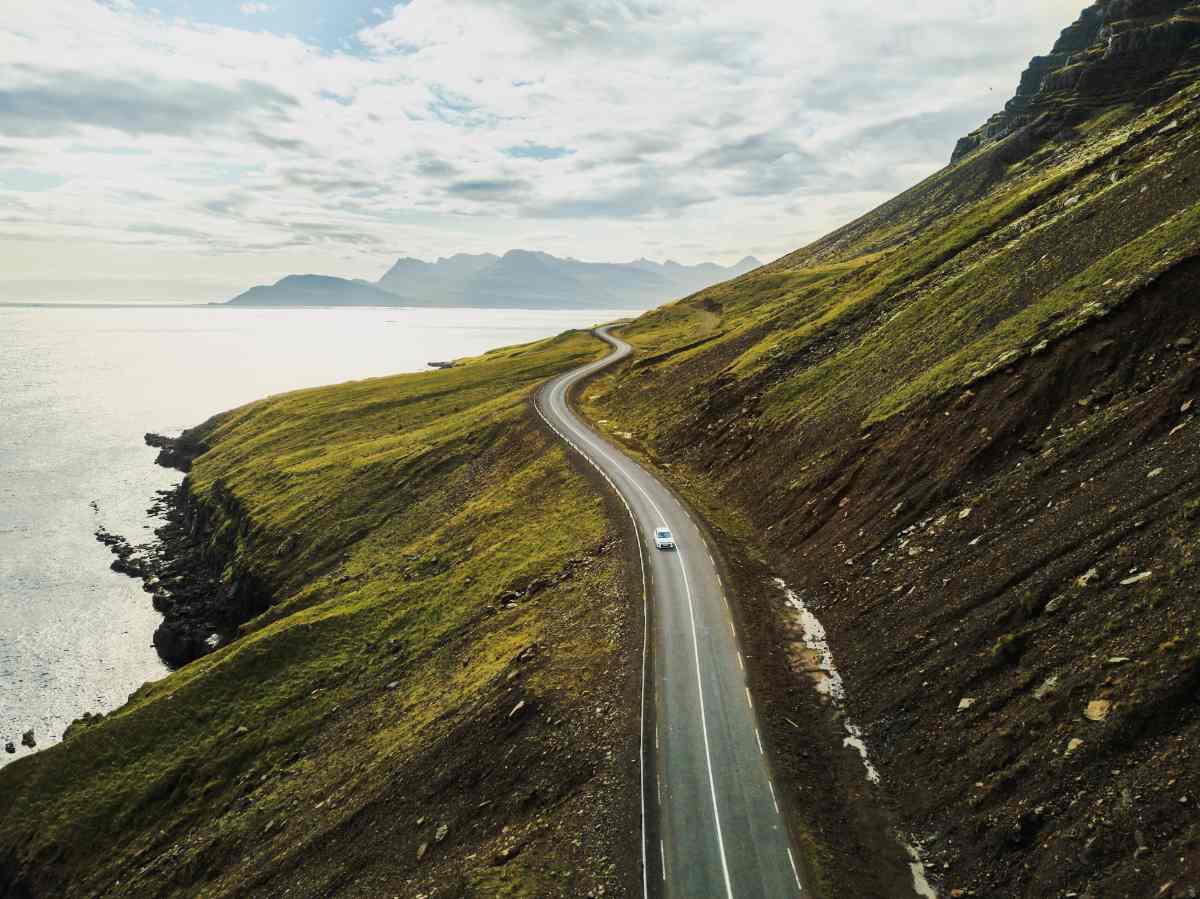 12. Stare in Awe at Our Waterfalls
Probably one of the best things to do in Iceland in summer is to visit our waterfalls (and we have 10,000 of them!). That's because all the snow and ice of the winter season has melted, and the waterfalls are at full capacity.
Just remember to bring a raincoat and your waterproof clothing and gear. Powerful waterfalls create powerful mist and spray and you don't want to look like a drenched cat in your photos. Many of our must-visit waterfalls in Iceland have their own unique trait and you can look forward to falls such as:
Seljalandsfoss Waterfall; a waterfall you can walk behind and take photos of the Icelandic landscape from behind a veil of water.
Svartifoss Waterfall; falls tumbling over a backdrop of black basalt column cliffs that has acted as a muse to many artists on the island.
Dettifoss Waterfall; the waterfall wearing the official crown as the most powerful waterfall in all of Europe.
Godafoss Waterfall; falls where a symbolic gesture of Iceland's official conversion to Christianity took place (apparently).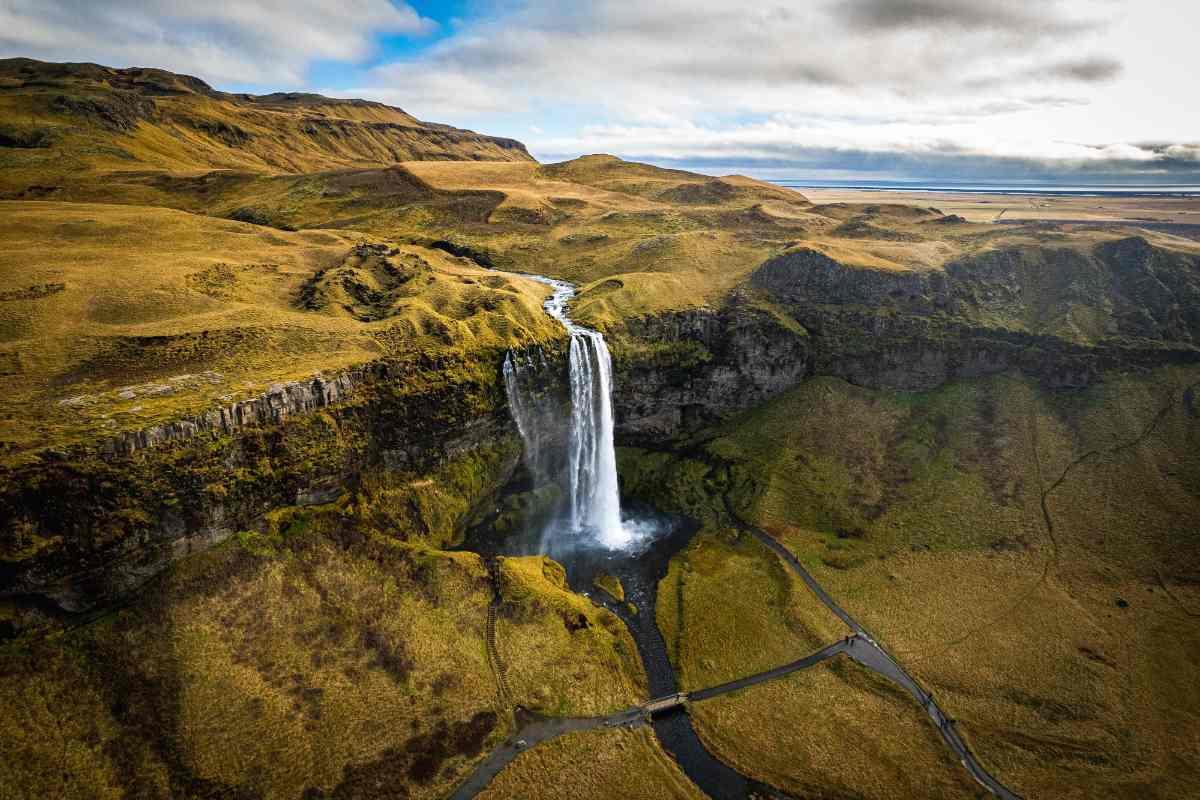 13. Take a Dip in a Hot Spring
All the volcanic activity on the island causes the underground water supply to heat up, so you can find hot springs all over the island. Some of these hot springs can be enjoyed in their natural form, whilst others are used in geothermal public pools.
Iceland's hot springs are a must-do during the summer, whether you opt for soaking in a lava field or a city pool with spa treatments. Some of the Iceland hot springs that come highly recommended include:
Blue Lagoon
Hrunalaug
Kvika Footbath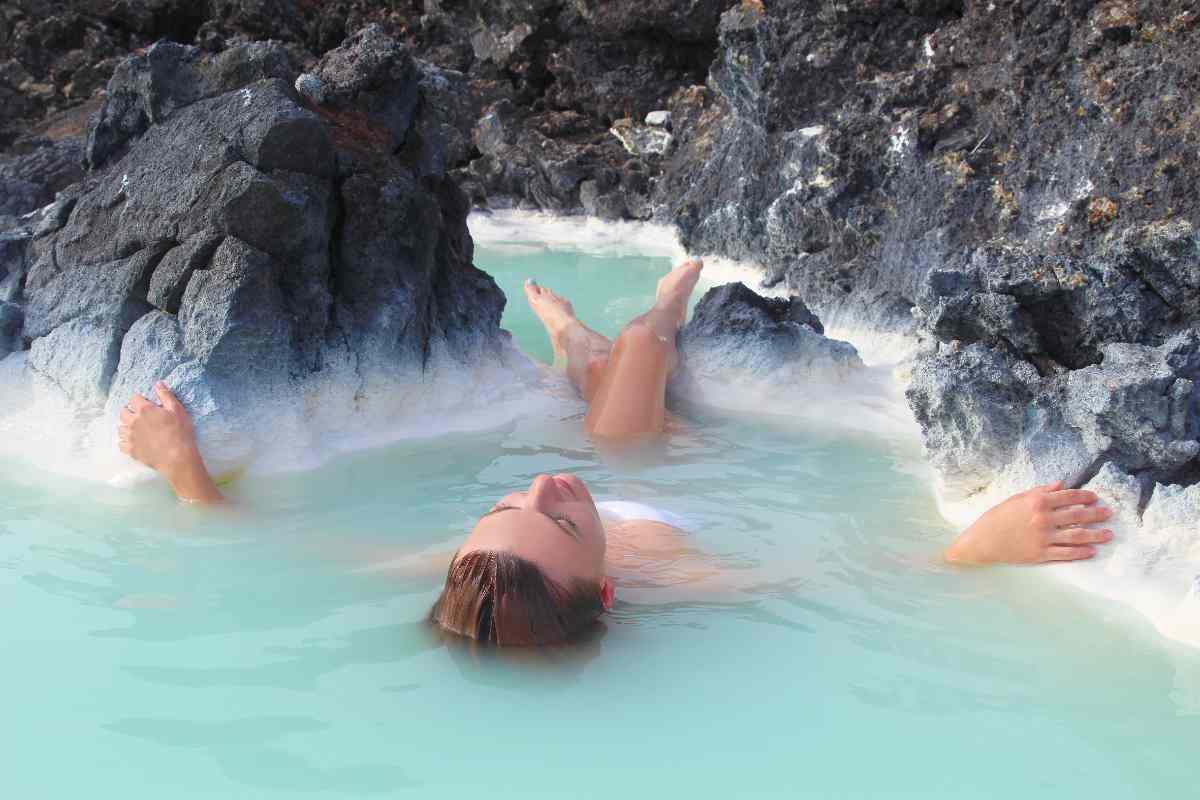 14. Stroll Along a Black Sand Beach
This is yet another result of the volcanic activity on the island. Hot lava flows across the land until it's cooled down by the cold air and the cool ocean water. Once it's cooled down, it turns into a big mass of black sediment. Over thousands of years, the sediment in Iceland is broken down by weather elements and waves, forming the black sand beaches we see today.
Just keep in mind that, while breathtaking, these are generally not beaches you want to take a quick dip in. Except for the cold, there are extremely dangerous undercurrents in the ocean. You should also never turn your back on the ocean here as sneakerwaves can sneak up on you (hence the name) as many unsuspecting visitors have found out. If you're planning on visiting some of the black sand beaches in Iceland, the following should probably be at the top of your list:
Reynisfjara Beach
Diamond Beach
The Black Sand Beaches of Vik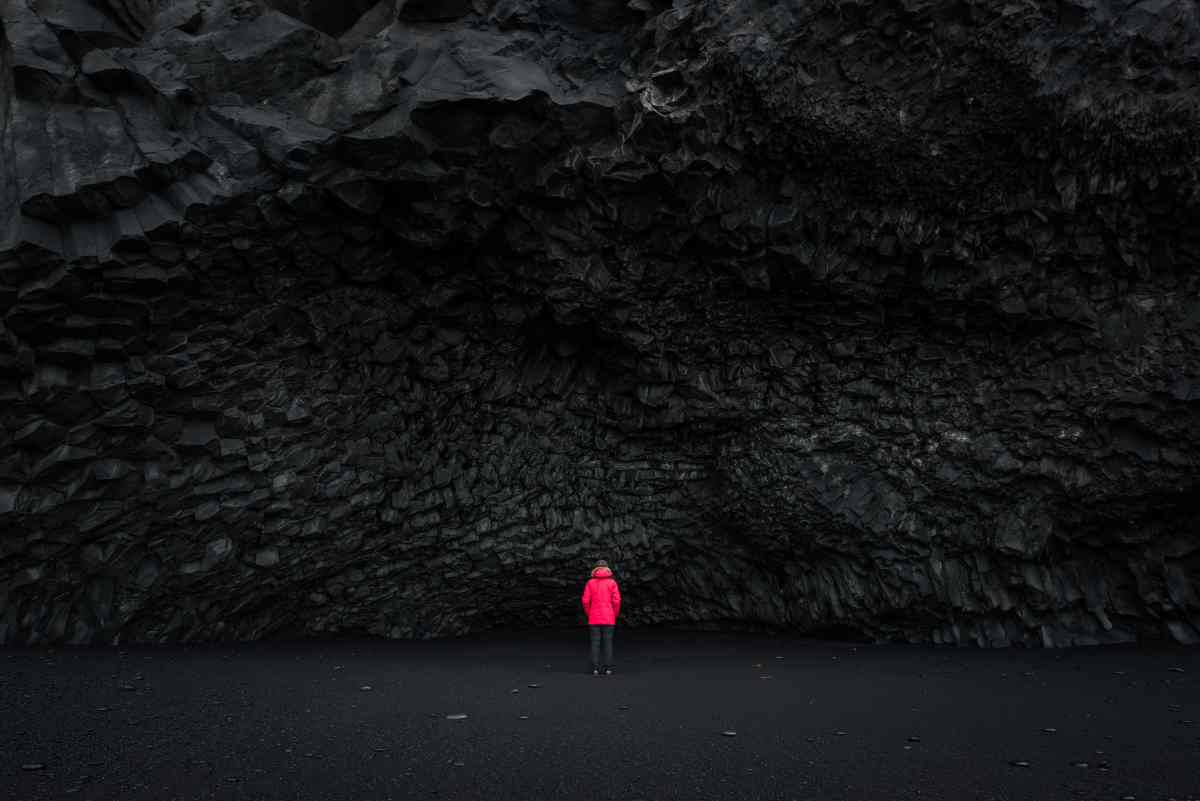 15. Attempt the Beer Tölt
No, this is not something you can do during a night out on the town, but is rather one of the more interesting Iceland activities one can do in summer. If you are not aware, the island actually has its own breed of horse called the Icelandic Horse. Yes, it was not the finest hour of one of the world's most creative nations.
These horses are incredibly unique in their characteristics. They appear almost pony-like in stature and sport a thick, fluffy coat during the colder winter months. They also have a friendly nature and are renowned for being able to perform a fifth gait called the tölt. It is this exact gait that has inspired the activity mentioned here.
The tölt is said to be such a smooth gait (with the horse always keeping one hoof on the floor), that the beer tölt challenge was born. During this challenge, the rider is given a pint of beer and then has to perform the tölt without spilling a drop. If the beer tölt isn't quite your stride (pun intended), then you can always "settle" for exploring the majestic Icelandic landscape on one of these wonderful animals.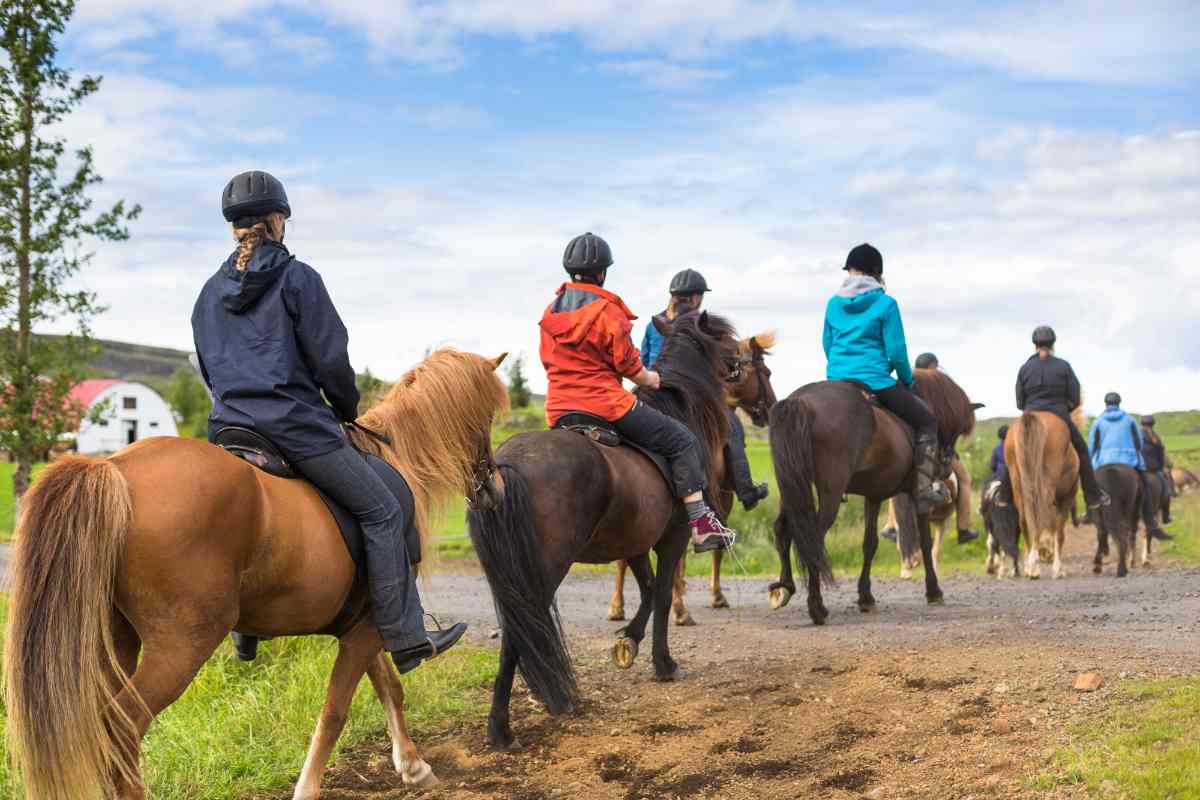 Enjoy your Icelandic Summer Break!
Visiting Iceland in the summertime will leave you with memories for a lifetime. There's no shortage of things to do in Iceland in summer! And with the increased daylight hours, there's no limit to how jam-packed you can cram your trip itinerary. Just be careful not to overdo it, as many eager beavers suffer from burnout after just a couple of days.
Also, keep in mind that summer is the peak season here on the island. You'll need to book everything from accommodation to activities and transport well in advance. By renting a campervan in Iceland, you will be able to stretch your vacay budget much further and also worry a bit less about pre-booking accommodation, etc. since you'll be able to camp in comfort in your home on four wheels.
Whether you're planning on hiking long past midnight, testing the supposed healing properties of the island's hot springs, or attending one of the many celebrations the island has during the summer months – you can have the summer break of your dreams without having to break the bank with Campervan Iceland.